Spread the Word:

GOP-led Climate Bill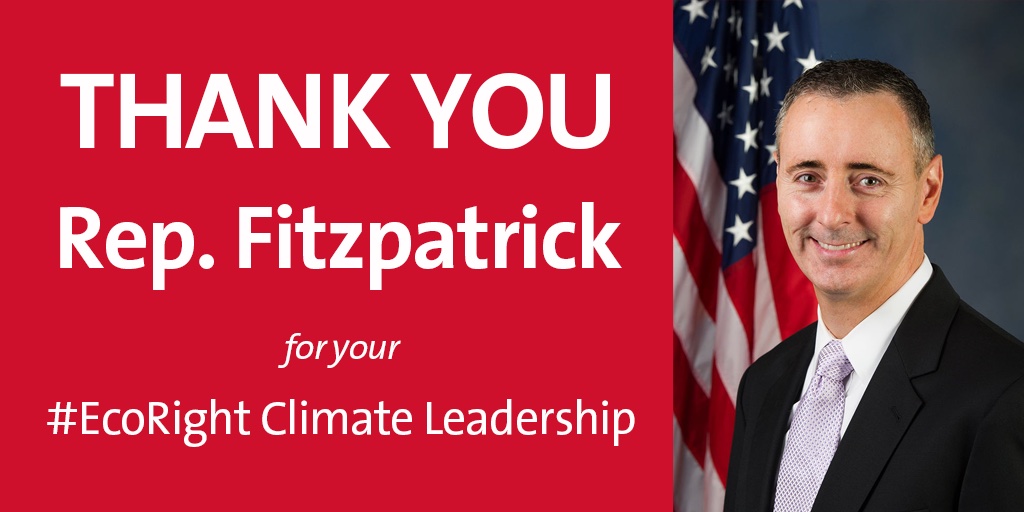 Last week, Republican Congressman Brian Fitzpatrick of Pennsylvania reintroduced the MARKET CHOICE Act, along with co-sponsor Rep. Salud Carbajal (D-CA).
The bipartisan bill calls for a carbon tax in exchange for ending the federal gas tax. The majority of the tax revenue would be used to revitalize and upgrade aging infrastructure, such as bridges and highways. Some funding would also be allocated to resilience, low-income households, assistance for displaced workers, and research for carbon capture and storage technology.
By reintroducing this bill, Rep. Fitzpatrick sets an example of the bold, bipartisan leadership we need on climate. Will you help spread the word?
—
SEND A LETTER:
Tell your rep about the bill
—
SEND A TWEET:
Thank Rep. Fitzpatrick!

Thank you @RepBrianFitz for introducing the MARKET CHOICE Act. I applaud your efforts to propose bipartisan legislation that addresses #climatechange with effective market-based solutions. #EcoRight
Click the red button below to send this message on Twitter.