A compilation of news from the EcoRight. 
Come here for the latest climate news from lawmakers, thought leaders, and rising voices in the EcoRight. Federal, state, and local issues and events are covered, and we feature commentary from EcoRight allies.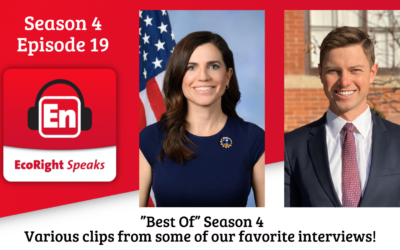 We did it! Four seasons of the EcoRight Speaks are in the bag. In this wrap up episode, we highlight some favorites. We had farmers, a meteorologist, an author, a former utility executive and the...
read more