A compilation of news from the EcoRight. 
Come here for the latest climate news from lawmakers, thought leaders, and rising voices in the EcoRight. Federal, state, and local issues and events are covered, and we feature commentary from EcoRight allies.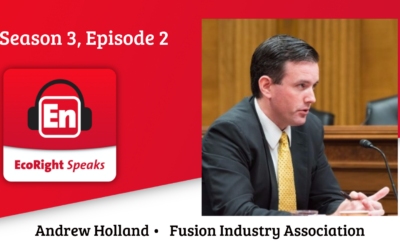 Season three is fresh off the virtual press. Today's guest is our first repeat guest in almost 50 episodes. Andrew Holland, formerly of the American Security Project, whose wisdom on national...
read more