Sign the Letter:
Thank GOP Senators for Methane Vote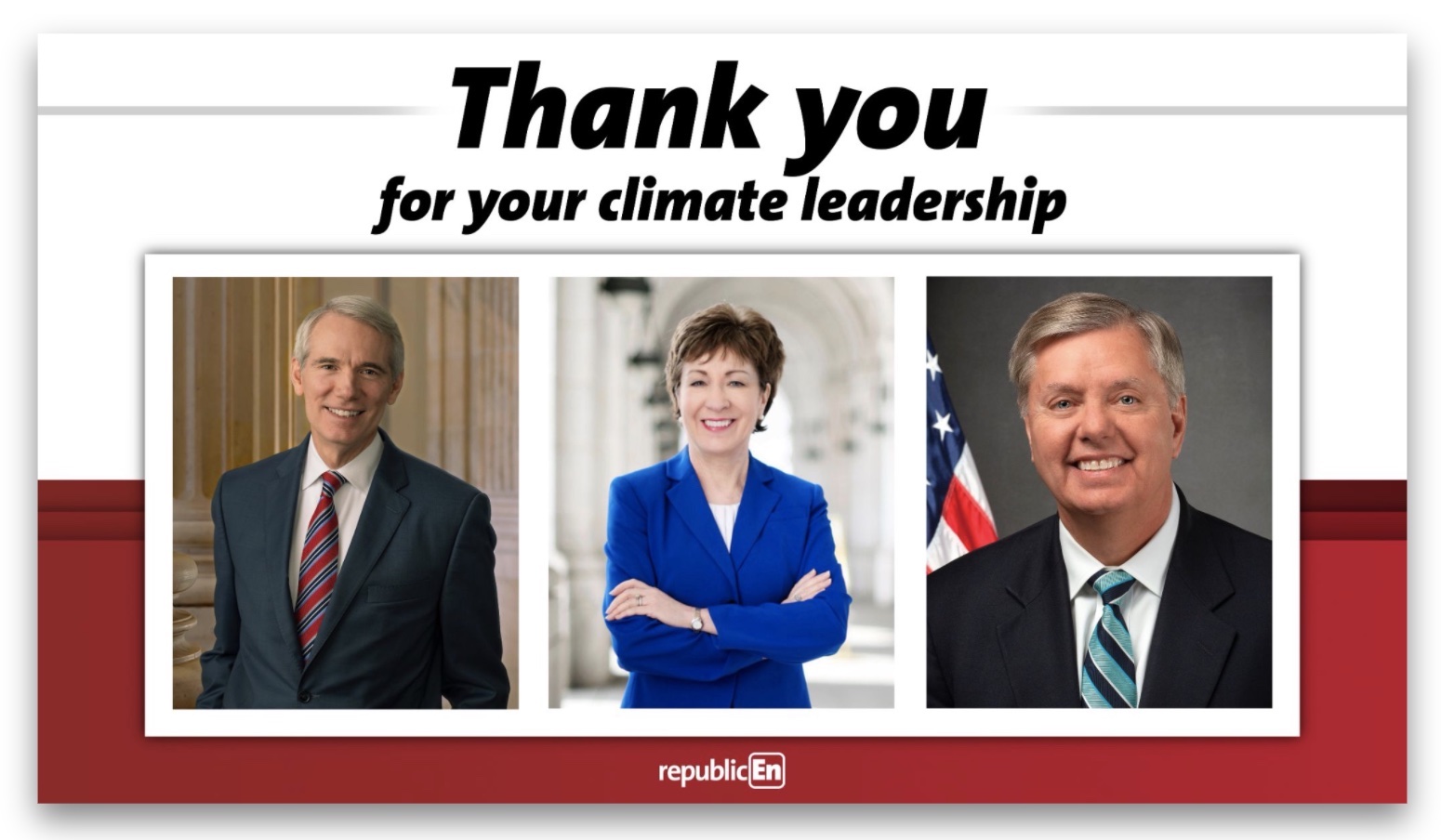 In April, the Senate voted to reinstate rules on methane leaks. This is important because methane is such a potent greenhouse gas.
Three Republican senators voted to support the measure: Senators Rob Portman (OH), Susan Collins (ME), and Lindsey Graham (SC). Please sign our letter thanking them for their vote!
P.S. On Twitter? You can also tweet your thanks.
Dear Senators Portman, Collins, and Graham,
Thank you for your recent vote to reinstate rules on methane leaks. It's important to get those leaks under control if we are ever to get a handle on climate change.
As the new Congress and Administration take shape, we hope to see more opportunities like this one for bipartisan cooperation on climate change, which a majority of Americans across the political spectrum support.
Thank you.
Add your name to this letter:

—
On Twitter? Send a tweet:

@senrobportman @SenatorCollins @LindseyGrahamSC Thank you for voting to reinstate rules on methane leaks. Americans of all stripes want #climate action, and I hope Congress finds more opportunities for bipartisan cooperation like this. #EcoRight
Click the red button below to send this message on Twitter.