Twitter Action:

Salute GOP Climate Action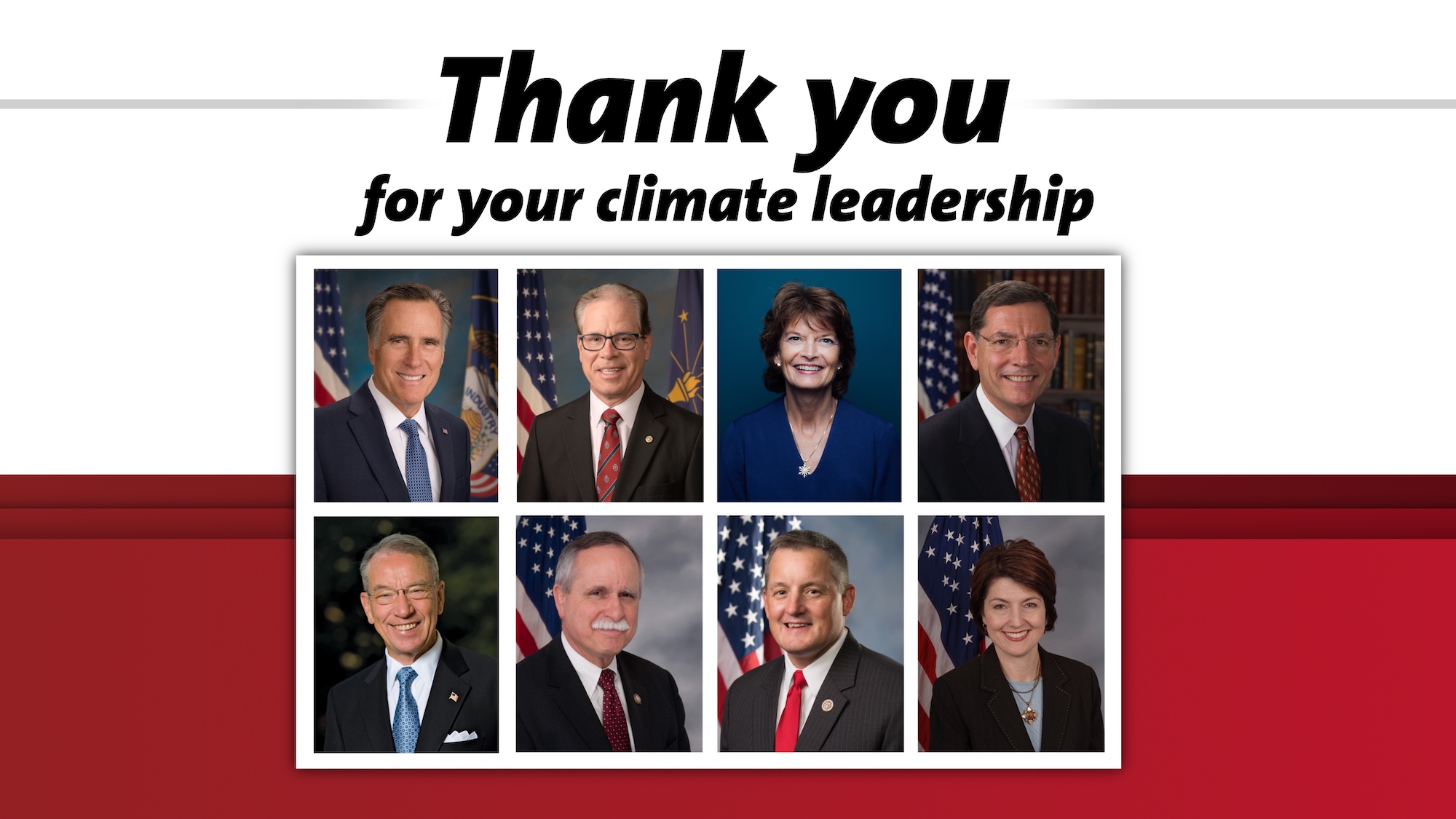 One of the most important things we can do is salute and encourage Republican officials who display climate leadership.

Going against the party line takes courage, and they need to know that the American public has their back— and wants them to do more.
Increasingly, Republican members of Congress are stepping out and voicing the need to act on climate change. This includes Sen. John Barrasso (WY), Sen. Mitt Romney (UT), Sen. Mike Braun (IN), Sen. Lisa Murkowski (AK), Sen. Chuck Grassley (IA), Rep. Bruce Westerman (AR), Rep. David McKinley (WV), and Rep. Cathy McMorris Rodgers (WA).
Let's encourage this trend, and let's thank those who are stepping up.
Click the red button below to send a thank-you message on Twitter.