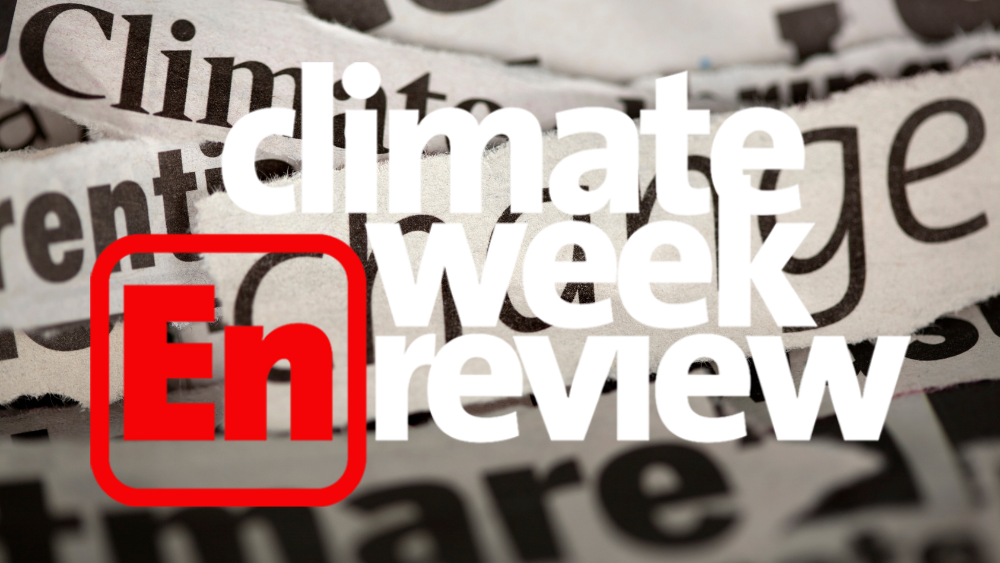 What a fast week! As summer slips away (calendar summer, not weather summer) the days seem to go by faster. And the weather is getting weirder, too. A hurricane is hitting California? The wildfire in Hawaii? Canada is also still aflame. Wherever you are, I hope you're safe and for our members in these extreme weather zones, be well.
This week's must read: GOP must take charge on climate change. The Republican debate shouldn't shy away from it (Milwauke Journal Sentinel) "The American Conservation Coalition, the largest conservative environmental organization in the country, is a headline sponsor of the RNC Host Committee's afterparty ahead of the debate Wednesday in Milwaukee," the author, Jackson Radandt, a volunteer with ACC, writes, noting that "if these candidates want their message to resonate with the youth voter, they must prioritize commonsense solutions to climate-related concerns."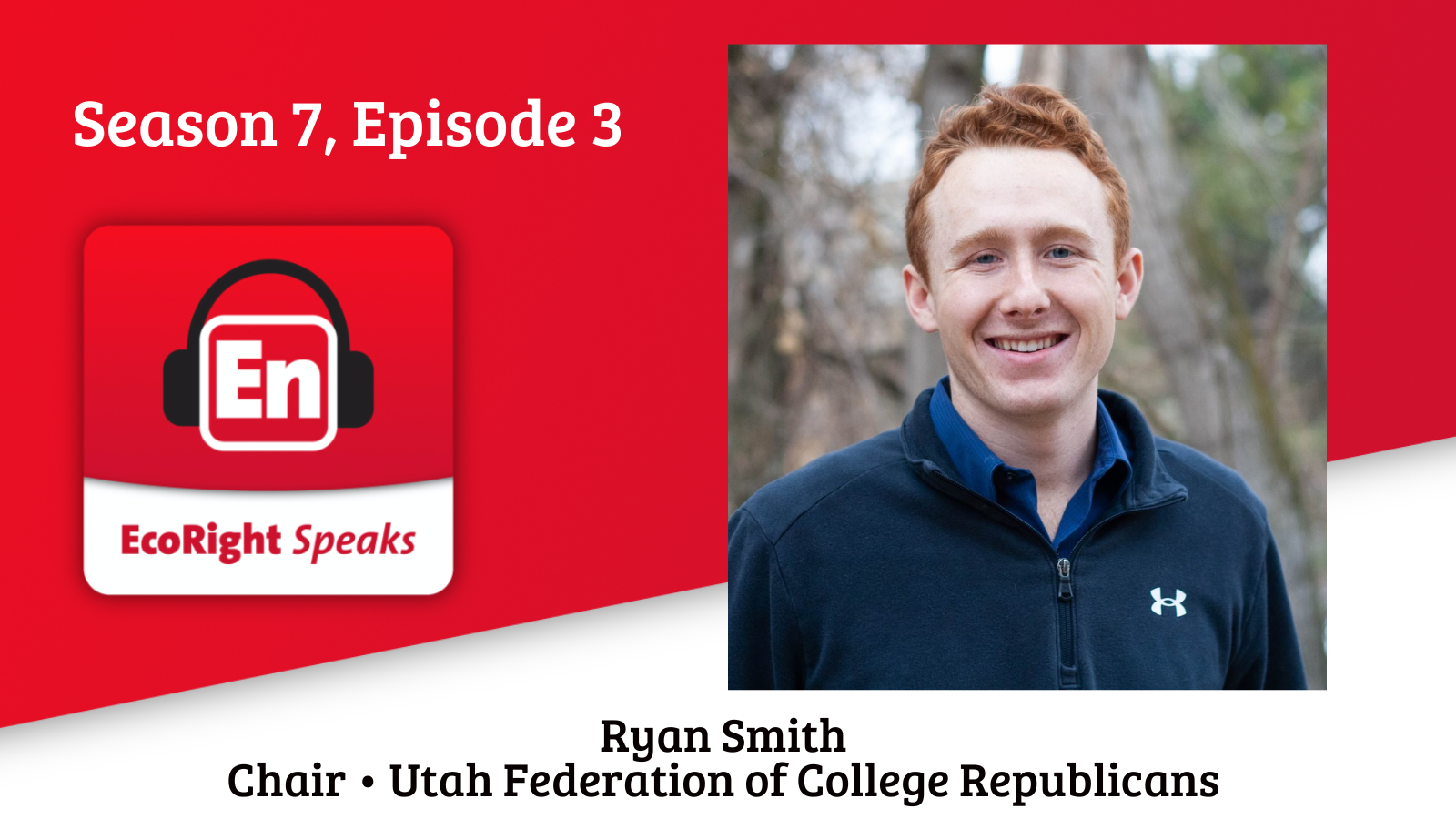 EcoRight Speaks, season 7, episode 3: Utah Federation of College Republicans Chair Ryan Smith
This is the one that almost got away…
Not the guest. Ryan Smith, chair of the Utah Federation of College Republicans, was eager to be on the show and we had a great conversation. Then I lost the recording of said conversation. So we tried to record again, but I was in a weak WiFi zone and he was about to depart for Glacial National Park. I was resigned to not having an episode this week.
But then on Tuesday, a miraculous thing happened and yada yada yada, I found the original recording and Price was able to quickly produce it to get it out.
So after all that work, won't you do us the honor of listening to my conversation with Ryan Smith!
Coming up next week, my conversation with 2KB Energy Services founder and energy transition expert George Buchanan.
The power of the LTE:
It's been a minute since I've extolled the virtues of LTE writing. These letters get traction. Policymakers read them. They matter. And here are two wonderful examples.
1. From the Deseret News comes this letter, What could we lose if we don't act on climate change?
"It's not the American dream in southern Utah if you can't work your family's farm because there is too little water in the Colorado River to irrigate your crops. It's not the American dream in Florida or California if you can't buy a house because the insurance companies have fled, and you can't get a mortgage. It's not the American dream in Arizona or Texas if you're telling your children not to play outside because it's too darn hot," the author notes.
2. From the Anchorage Daily News comes this letter, Thankful for Murkowski* 
"Earlier this month, I had the privilege of joining Sen. Lisa Murkowski on an afternoon hike with fellow young Alaskans to discuss energy, climate, the environment, as well as our thoughts on our state's future. Our diverse group included a petroleum engineer, an Indigenous fisheries researcher, an environmental scientist, and young climate leaders from across the political spectrum, representing the full tapestry of Alaska," the author writes. "We all agreed: addressing climate change is paramount."
*One hundred percent change this one made it into the Senator's daily news clips. See, there is power in writing!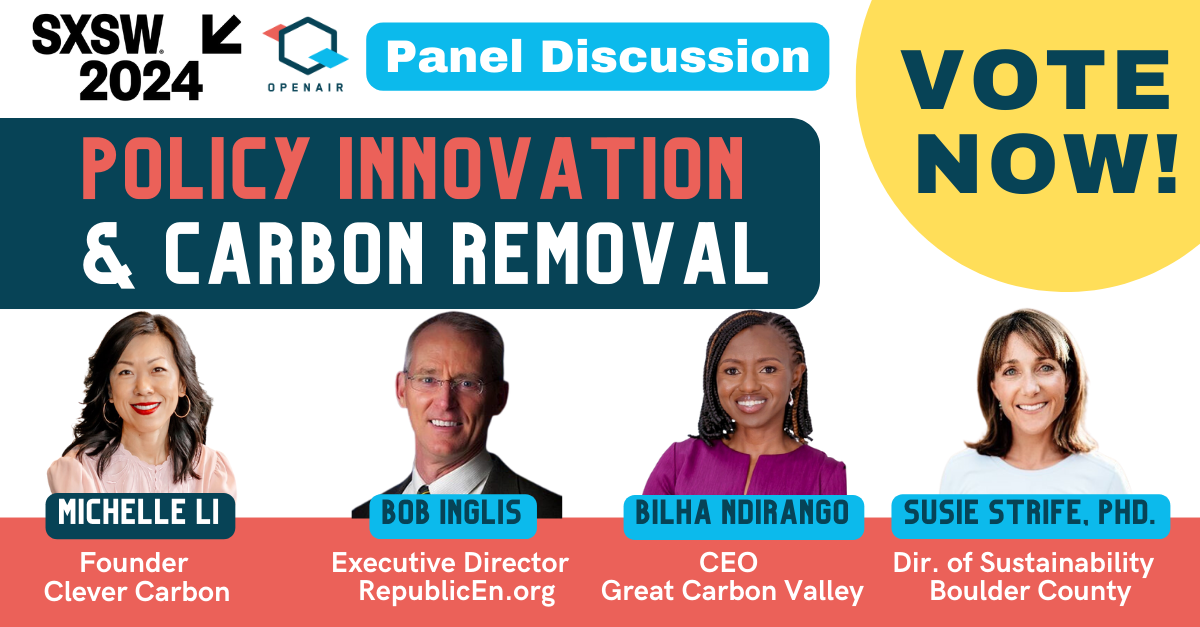 Rock the vote!
OpenAir whose founder, Chris Neidl was a past podcast guest and one of the most downloaded episodes, has submitted a panel discussion proposal for SXSW 2024 (March) in Austin, Texas that would include none other than our boss, Bob Inglis. Proposals that receive the most votes will be selected, promoted and hosted at the conference. Voting is open until Sunday August 20th at 11:59pm PT.
Please vote for this smart panel of engaging experts!
Quote of the week:
"We've essentially been coasting on the grid of the 1960s for the past 50 years, and no one has really noticed because it's been fine — out of sight, out of mind. But everything has a shelf life."
That's it for me. See you next week for my Maine Eve edition, the last before I take a week off for a quick vacation!