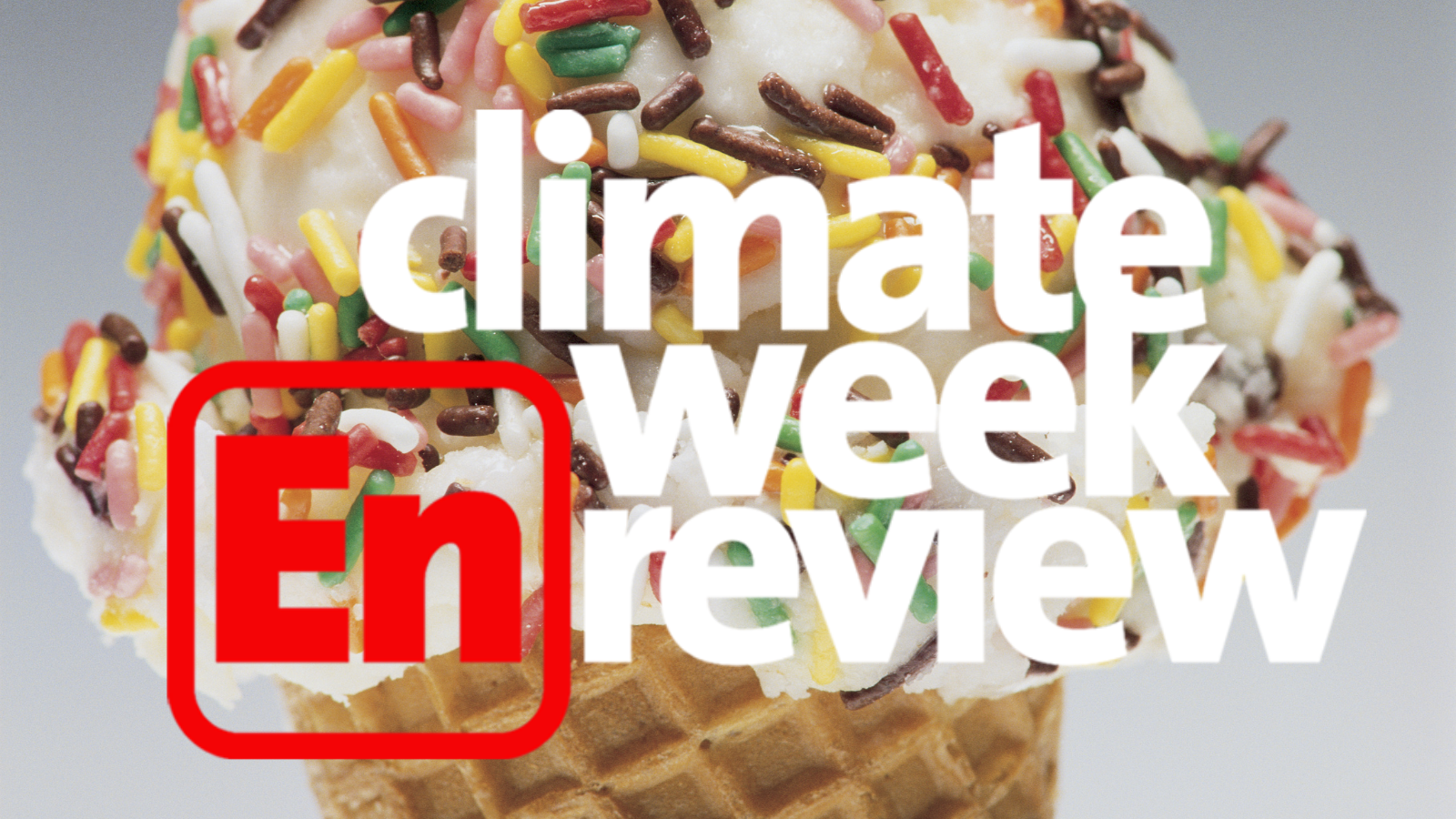 I scream, you scream, we all scream for ice cream. Really, friends, abundant amounts of ice cream is the only way to get through these dog days of summer and the gridlock that is Congress. So cone up and enjoy.
This week's must read: From an attendee at our kickoff Hoosier Happy Hour, former State Senator Jim Merritt, Environmental policy that gives Indiana manufacturing a leg up (Indianapolis Business Journal) "On average, American manufacturing production is 40% more carbon efficient than the world average. This applies across a range of U.S. manufactured goods—from chemicals to plastics to motor vehicles to electrical equipment," he writes. "A border carbon adjustment would penalize imports from countries with lower environmental standards (e.g. China, Russia and India) by charging a fee at the border on the carbon emissions used to manufacture their high-polluting products. It would give U.S. producers an instant advantage over their higher-polluting foreign competitors, boost our domestic production and help bring supply chains back home."
We hope to see more of our event attendees pick up a pen and write!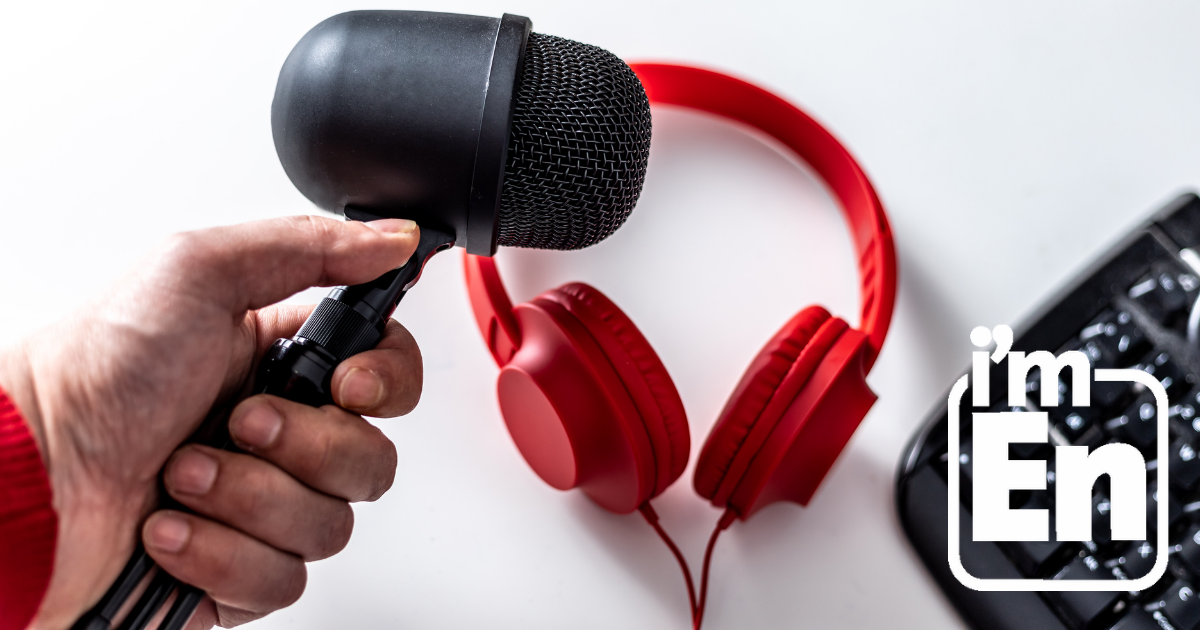 COMING SOON: Season Five of the EcoRight Speaks
We know you're eager to hear what's coming up next, so mark your calendars for July 26th, the premiere of season five of the EcoRight Speaks. Sarasota, Florida Mayor Erik Arroyo will kick us off (you know we adore mayors) and we promise you a season chock full of great voices and perspectives you won't want to miss.
ICYMI we recapped our fourth season with a "best of" episode you can listen to tide you over until July 26th.
Stat of the week: To share with those who don't think we can afford to solve climate change. The five largest emitting nations— the U.S., China, Russia, Brazil and India — caused $6 trillion in warming-related economic losses worldwide from 1990-2014, according to a recently released study. (H/T Axios). The Dartmouth study, published in Climate Change, "quantified each nation's culpability for historical temperature-driven income changes in every other country," according to one of the lead authors.
It's almost like climate change is not just an environmental issue but an economic one, too.
Survey says…
Every month, republicEn asks 3 Questions for the EcoRight to learn more about our community.
We hear the word nuclear often within the EcoRight community. Our EcoRight Speaks podcast episode with Florida Congressman Byron Donalds features his support for nuclear energy. Give it a listen here. Or read our Meet the EcoRight interview with Cyndi Berck from California to see her viewpoint on the topic.
Sean D. in Kansas is the brainchild for June's poll, writing that he is "interested in what people think about clean, renewable nuclear energy."
To read our findings, head over to our blog! And a shout out to our Engagement Director Angela Larck, the brains behind these monthly polls and the creative spark behind our graphics.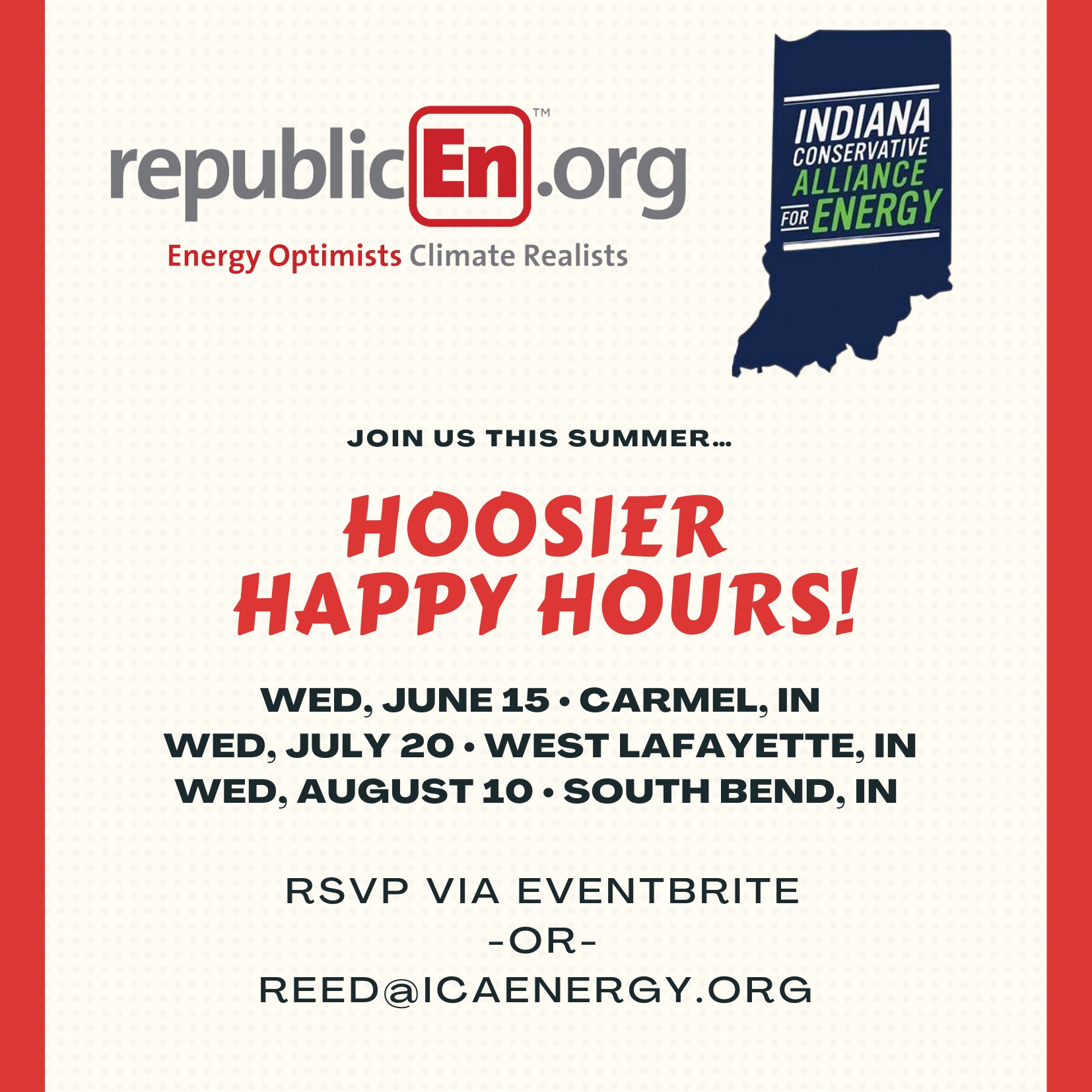 August in Indiana: The details for our last in the series of Hoosier happy hours have been finalized. If you live in the area, this is your last summer chance to hang out with other EcoRighters.
When: Wednesday, August 10 in South Bend, Indiana
Where: Fatbird (103 West Colfax Avenue, South Bend)
How to register: Click here
And if you're in Lafayette on July 20th, don't forget to join us at Teays River Brewing and Public House. Register here.
Friends, like I said at the onset, have some ice cream this weekend. After all, NOAA just deemed there's a 99 percent chance that 2022 will be one of the ten hottest on record.
See you next Friday!