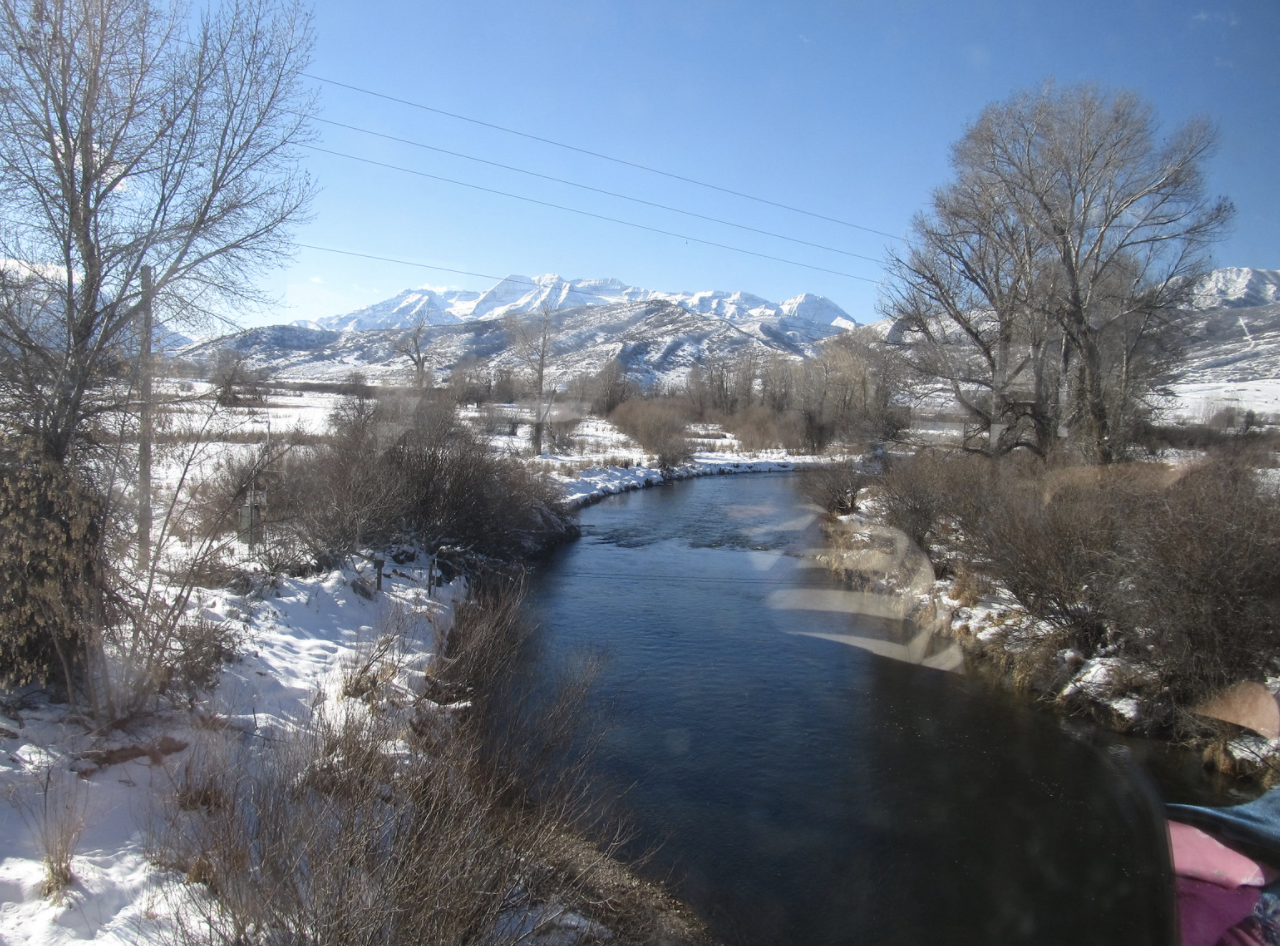 Who's hot and fantasizing about snow cover?
Even after breaking the streak of 20 consecutive days of 90 degrees or higher (86 degrees is so much cooler) the DC metro area is officially melting. I guess it's a good thing for keeping people inside?
This week's must read: The mayor of Heber City, Utah, Kelleen Potter, was joined by Bill Rappleye, president and CEO of the Draper Area Chamber of Commerce and Dallin Koecher, the executive director of the Heber Valley Chamber of Commerce, to announce in a Deseret News op-ed the launch of Utahns for Carbon Dividends.
"As a red state, Utah can be a powerful voice on climate," they write. "The time to join the national conversation is now: while the nature of national climate policy is still being debated, not when job-killing proposals like the Green New Deal are gaining momentum. Let's embrace this bipartisan solution and solve our climate and air quality problems for good."
Give them a follow on Twitter and while you're there, check out their founding statement.
Business and environmental leaders, conservatives, younger voters and thousands of economists all support the carbon dividends solution. Learn more: https://t.co/gycUOwGGU3#utah #utpol

— Utahns For Carbon Dividends (@UtahnsForCD) July 13, 2020
Loud and proud! The EcoRight Speaks: Episode Five of EcoRight Speaks is live and available on your favorite podcast platform. Don't forget to subscribe and if you listen on Apple, drop us a five-star rating. There's a rumor that our producer Price Atkinson will read his favorite reviews on air.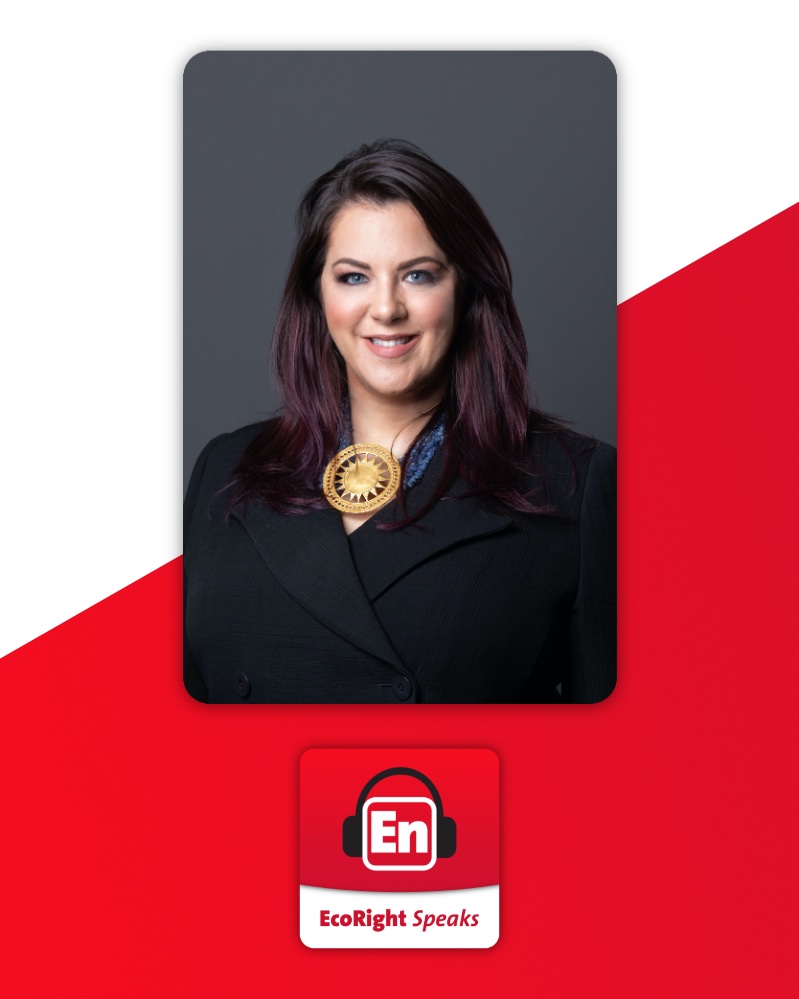 This week, I talked to Sarah Hunt, co-founder and CEO of the Joseph Rainey Center for Public Policy, who has quite the conservative climate street cred. At the Rainey Center, she leads public policy research and leadership development programs by and for women, minorities, and mavericks. Prior to founding the Rainey Center, Sarah launched a clean energy program at the American Legislative Exchange Council and a climate change program at the Niskanen Center. Early in her career she served as Manager, State Issues and Ethics Officer at the consulting firm Stateside Associates and practiced political law at a boutique law firm in the Pacific Northwest.
Dear Readers, you know by now that I'm a big fan of the written word, and Sarah's commentary on energy policy is regularly sought by publications including the Wall Street Journal, Bloomberg, Politico, E&E Newswire, The Guardian, Axios, and the Scientific American. I'm always happy to see Sarah's byline gracing an op-ed.
What are you waiting for? Go tune in to my riveting conversation with Sarah Hunt!
Coming up next week: Bob Inglis and I have a conversation with Dr. C. Lindsay Linskey, author of the book Keep It Good: Understanding Creation Care through Parables, described as "a landmark read for every Christian." A teacher by trade, she earned her PhD in Science Education in 2012 and now focuses her scholarship on environmental education and creation care. Lindsay is a passionate writer, speaker, and advocate for creation care, especially helping "eco-hesitant" Christians understand the environment from a biblical perspective.
Climate jester: Honestly, I don't remember the last time I labeled something jester material, but this week, the Government Accountability Office, the non-partisan investigative arm of the federal government, found that the Trump administration set a rock-bottom price—about seven times lower previous government calculations—on the harmful impacts of greenhouse gas emissions, and they did this to enable the government to justify the repealing or weakening dozens of climate change regulations. This price is called the Social Cost of Carbon and while at republicEn, our favored approach to climate change action is a revenue neutral, border adjustable carbon tax, until we get one, regulations are the fall back position. And even if you would like to see nothing on the books for climate mitigation, at the very least admitting the costly problem posed by climate change is step one toward finding a resolution. To set a rock bottom price on the damages caused by climate change is to ignore its devastating impacts.
If you want to read more, the report can be found on the GAO website.
The eyes are the window to the soul: We thought it would be fun to show you the masks we are sporting when we have to leave the house. Price Atkinson shows his baseball allegiance (side note: who misses baseball?) while Wen Lee goes for the real deal (left over from a construction project). I went with my fancy mask, and Bob has the preferred mask of many notable public figures. Please protect those around you by wearing a mask.
Be well and have a great weekend.