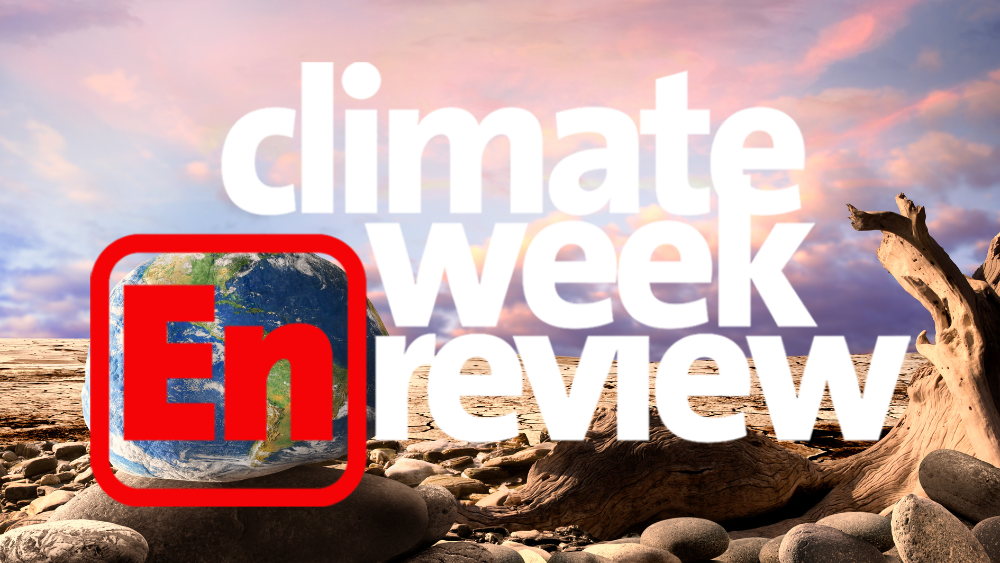 TGIF  Sometimes the short weeks can feel longer, right? Because we are squeezing 5 days of work into 4 days. Anyway, June is here. Summer is a blink away. And it's time for your weekly EcoRight wrap up!

Some EcoRight News: We applaud our friend Benji Backer, who founded the American Conservation Coalition seven years ago, for his next steps after his recent announcement that he's stepping down as president and will take on a executive chairman role in the fall.
Change can be hard and we have mad respect for people making tough decisions, decisions that ultimately lead to greater success.
Read on ⬇️
After pouring my heart and soul into this movement for seven years, I am stepping back as President of @ACC_National — and beginning a transition into my new role as Executive Chairman.

— Benji Backer (@BenjiBacker) June 1, 2023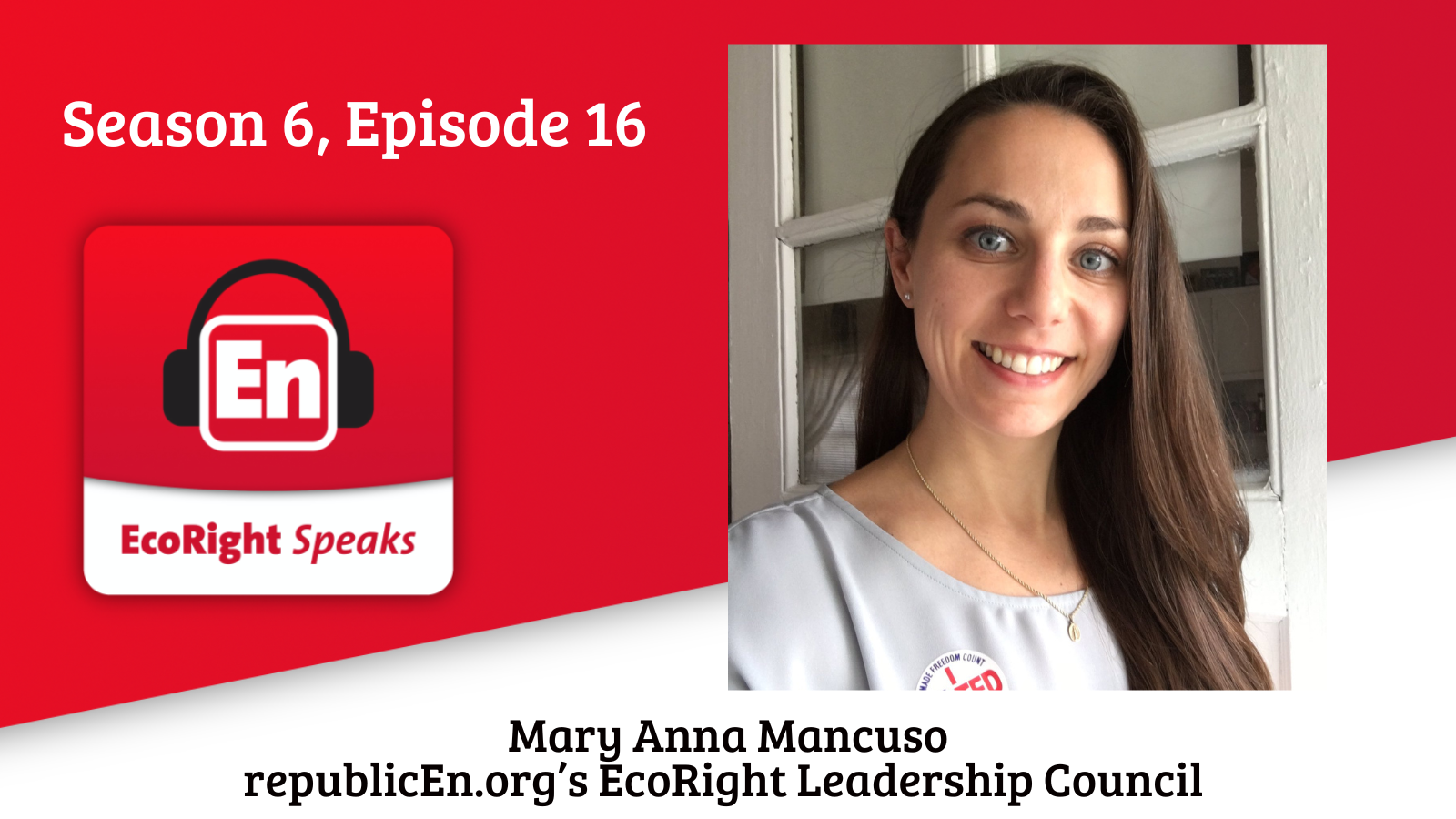 EcoRight Speaks, season 6, episode 16: EcoRight champ, Mary Anna Mancuso
It was my pleasure to welcome back to the show our very first podcast guest, Mary Anna Mancuso! Mary Anna is an original spokesperson, is a dedicated member of the EcoRight Leadership Council, and serves in her day job as a political strategist. And she's been crushing the op-ed circuit of late, with the following just a few of the pieces she's recently published:
Mary Anna has appeared on various political talk and radio shows including, FoxNews.com, Tech Talk with Harris Faulkner, Power Play with Chris Stirewalt, This Week in Jacksonville, Political Connections, The Morning Show with Preston Scott, Midpoint, The Ed Dean Radio show, and others. We were happy she could take time to reflect on her recent writings!
Coming up next week: Our first ever EcoRight Speaks grab bag! We get questions on the regular and in this episode, we answer all your burning questions.
Is there something YOU want to ask? There is still time to get your questions in! Respond to this email and I will do my best to get your question in the episode!
All hail bipartisanship!
This week, the  Senate Environment and Public Works Committee voted to approve legislation introduced by Chairman Tom Carper (D-Del.), Ranking Member Shelley Moore Capito (R-W.Va.), Sheldon Whitehouse (D-R.I.), and a bipartisan group of colleagues that aims to help position the U.S. as the undisputed international leader for nuclear energy technologies.
The bill would, among other things:
Facilitate American Nuclear Leadership
Develop and Deploy New Nuclear Technologies
Strengthen America's Nuclear Fuel Cycle and Supply Chain Infrastructure
"From both a national security and energy independence standpoint, America has everything to gain from being the world's leader in nuclear energy, and today we took an important step forward in achieving that goal," said Senator Capito. "This legislation gives a major boost to a clean, reliable power generation source, and provides the tools needed for the Nuclear Regulatory Commission to facilitate the development and deployment of new technologies here in the United States."
A section by section analysis can be found here.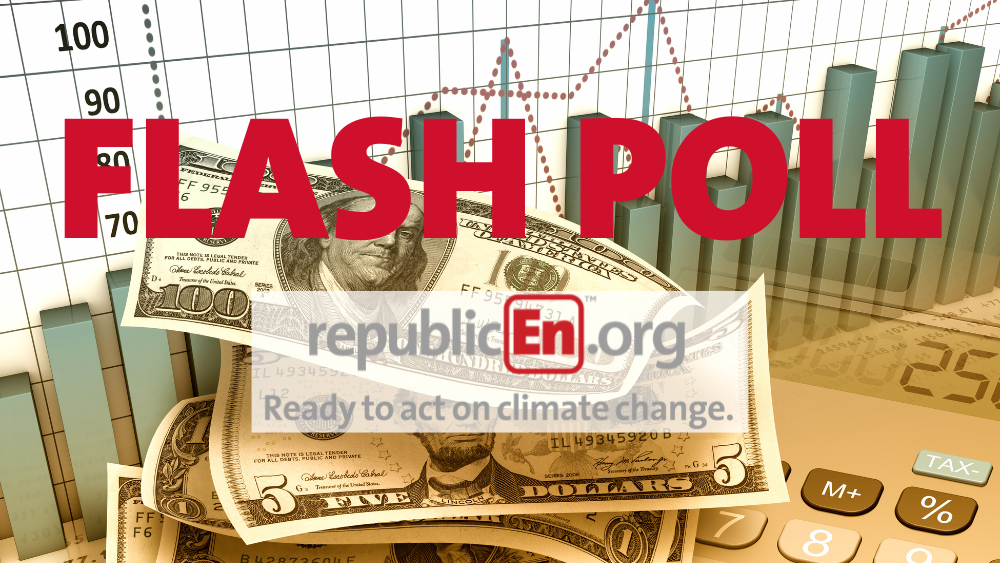 ICYMI: Take our FLASH POLL
"The day free-market Republicans turned into Soviet planners" is a headline from The Washington Times (May 12, 2023) that's a hard pill to swallow. Environmental, social, and governance -better known as ESG- has made headlines across America this past year, including the one above.
So what is ESG, anyway? The ESG framework aims to assess a company's performance and risk management, taking into account environmental sustainability, social responsibility, and strong corporate governance practices. Investors, stakeholders, and organizations use ESG criteria to evaluate companies' long-term sustainability and impact to make informed investment or business decisions.
As conservatives, we prioritize limited government intervention and market-driven solutions. Why all the fuss?
We want you to weigh in!
Please take 30 seconds and answer 3 quick questions!
Quote of the week: The Terminator Talks Climate (a two-fer…)
"As long as they keep talking about global climate change, they are not gonna go anywhere. 'Cause no one gives a s— about that," former California Governor Arnold Schwarzenegger told CBS' Sunday Morning correspondent Tracy Smith. "So my thing is, let's go and rephrase this and communicate differently about it and really tell people — we're talking about pollution. Pollution creates climate change, and pollution kills."
Also from the Terminator-turned-Governor:
"I'm on a mission to go and reduce greenhouse gases worldwide because I'm into having a healthy body and a healthy Earth. That's what I'm fighting for. And that's my crusade." 
Calling all republicEns in greater Orlando, Florida!
Are you free Tuesday morning (June 6) for coffee with our executive director and former Congressman, Bob Inglis?
RSVP here.
Join Bob Tuesday, June 6, at 10:00 a.m. for coffee and climate conversation at Panera Bread located at 2415 N. Orange Ave in Orlando, FL.
We hope you can make it!
That's it for today! Have a great weekend and see you next week!