It's your pre-Thanksgiving edition of Week En Review! What are you grateful for this year? I'll go first. I'm full of gratitude for how much my sons are thriving in college. I am grateful that my book GLACIAL will be out in the world next year. And I'm grateful to feel like I'm part of such a supportive community. Have a great holiday, everyone!
This week's must read: The global climate solution Republicans have been looking for (The Hill)
Matthew Lee from the Evangelican Environmental Network recently published this piece about Senator Bill Cassidy's bill, the Foreign Pollution Fee Act of 2023.
Here's an excerpt: "For decades, American manufacturers have been held to high environmental standards, producing some of the cleanest products in the world. However, this has put our companies at a competitive disadvantage relative to foreign firms that enjoy much laxer standards. As a consequence, this unequal treatment has incentivized multinational companies to offshore factories and jobs, and unfairly penalized employers who have kept jobs at home," he writes. "To counteract this "carbon leakage," the legislation would charge commodity imports a fee if they are dirtier than their American equivalents. By holding all products to the same high standards, we can create a level playing field for all producers, domestic and foreign. Over time, this will bring jobs back home and revitalize our manufacturing industries."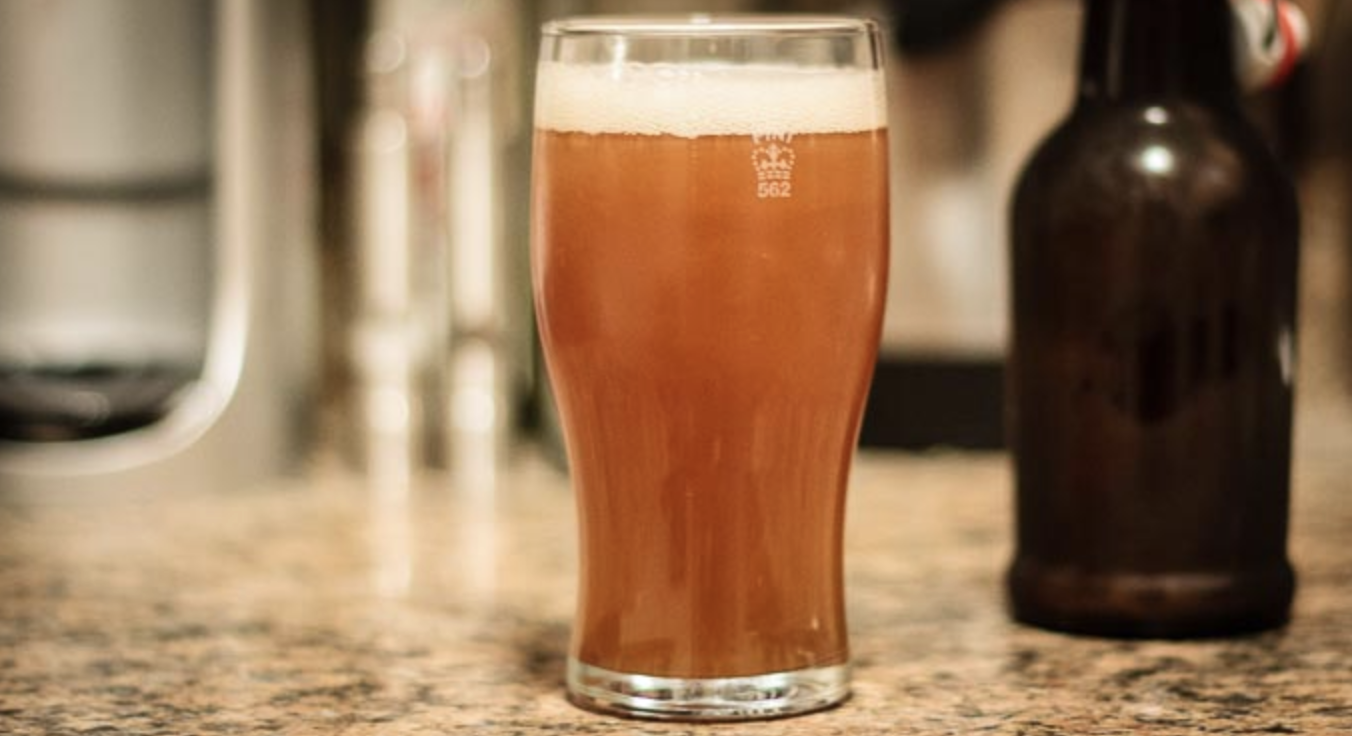 😱 Hops and barely at risk 😱
We've heard of the risks climate change poses to coffee, chocolate, and wine, but the challenges to beer production are new to me. If this is your beverage of choice, you may want to read more. Check out this Fortune article,  Beer production is at risk from 'terrors' of climate change: 'If we don't act, we're just going to lose things.'
TL; DR: "Climate change is anticipated to only further the challenges producers are already seeing in two key beer crops, hops and barley," the article warns. "Some hops and barley growers in the U.S. say they've already seen their crops impacted by extreme heat, drought, and unpredictable growing seasons. Researchers are working with growers to help counter the effects of more volatile weather systems with improved hop varieties that can withstand drought and by adding winter barley to the mix."
🍻🍻🍻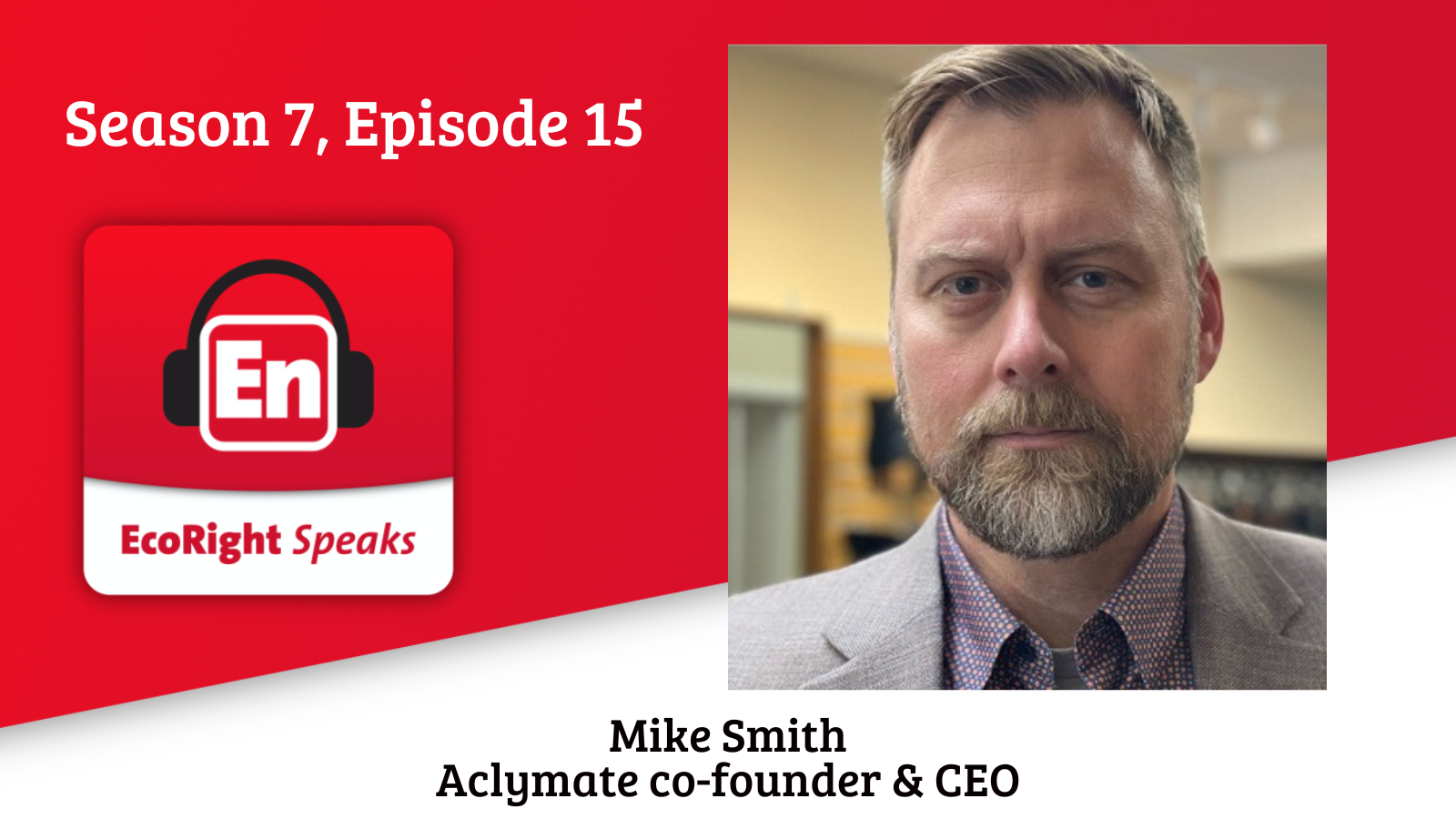 EcoRight Speaks, Season 7, Episode 15: Aclymate co-founder and CEO, Mike Smith
This week's guest is Mike Smith, the co-founder and CEO of Aclymate, a software company dedicated to helping small and medium sized businesses reach their net zero goals. (Follow the link above for a discount for new subscribers.)
Listeners, more and more businesses are incorporating sustainability practices into their business planning and I think it's good to know the options and resources that are available for these goals, which can feel daunting. Mike is here to help. He brings his Navy background and a love for the environment to his role as an innovator and I can't wait for you to hear about all the ways he predicts the market can help be part of the solution to climate change.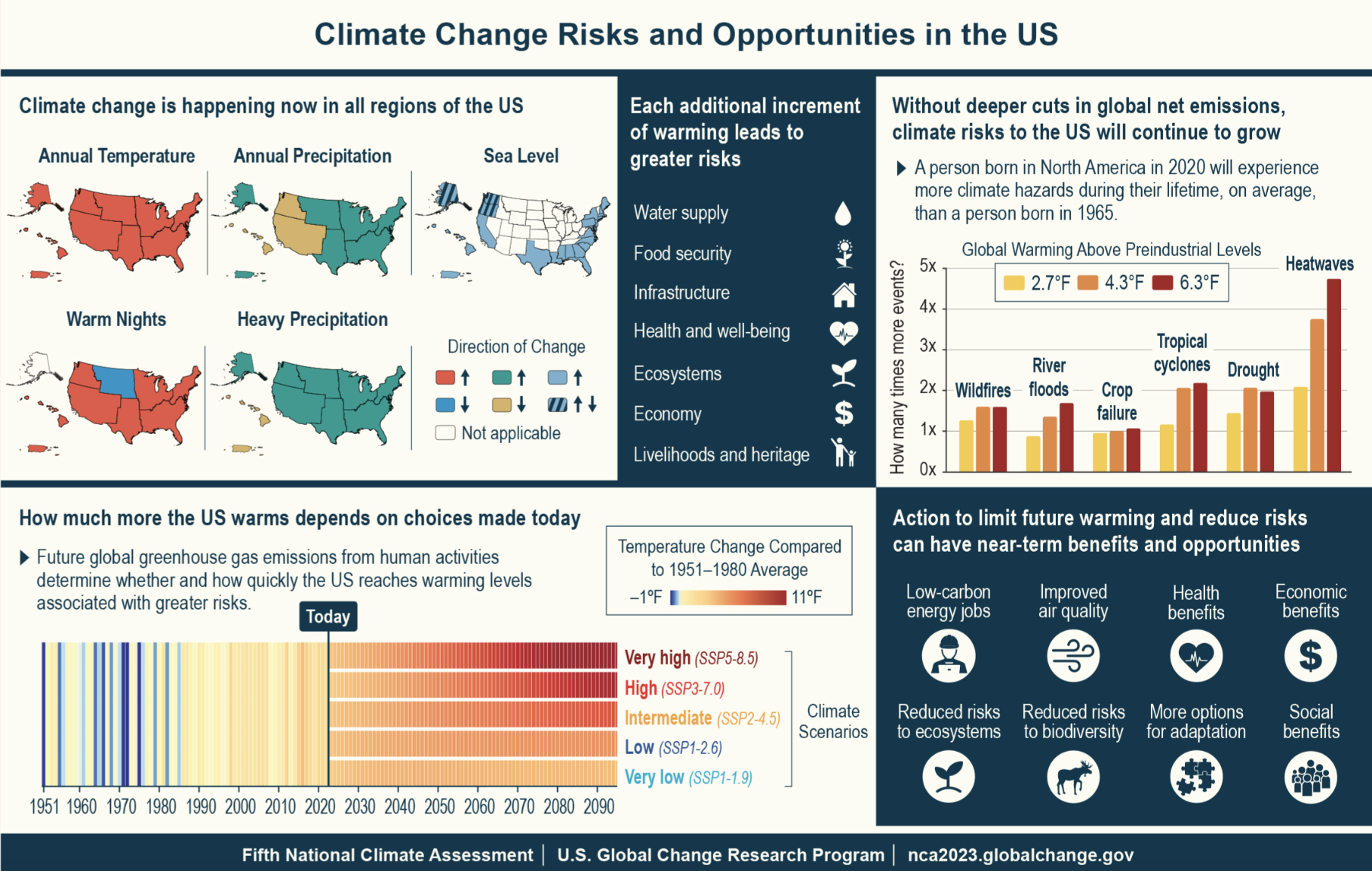 Figure credits: (top left, top center, top right, bottom right) USGCRP, USGCRP/ICF, NOAA NCEI, and CISESS NC; (bottom left) adapted from panel (c) of Figure SPM.1 in IPCC 2023
National Climate Assessment assesses climate status report:
This week, the federal government issued the Fifth National Climate Assessment, the preeminent report on climate change impacts, risks, and responses. A congressionally mandated interagency effort, the report is intended to provide the scientific foundation to support informed decision-making across the U.S.
Key takeaways:
A billion-dollar disaster happens approximately every three weeks—up from every four months in the 1980s
U.S. emissions rates are falling (down 12 percent between 2009 and 2019) but not dramatically enough
U.S. emissions need to drop approximately six percent a year to meet net-zero emissions by 2050
This report includes a new chapter on economic threats, which includes threats to the insurance industry and climate-vulnerable industries like agriculture and tourism.
The first assessment came out in 2000.
ICYMI: En-Roads Webinar:
If you missed our most engaging webinar, you can catch it here. It was really one of the most fun and informative events we have hosted. Many thanks to our guest, Andrew Jones, and our webinar coordinator extraordinaire, Angela Larck.
Have a wonderful Thanksgiving!