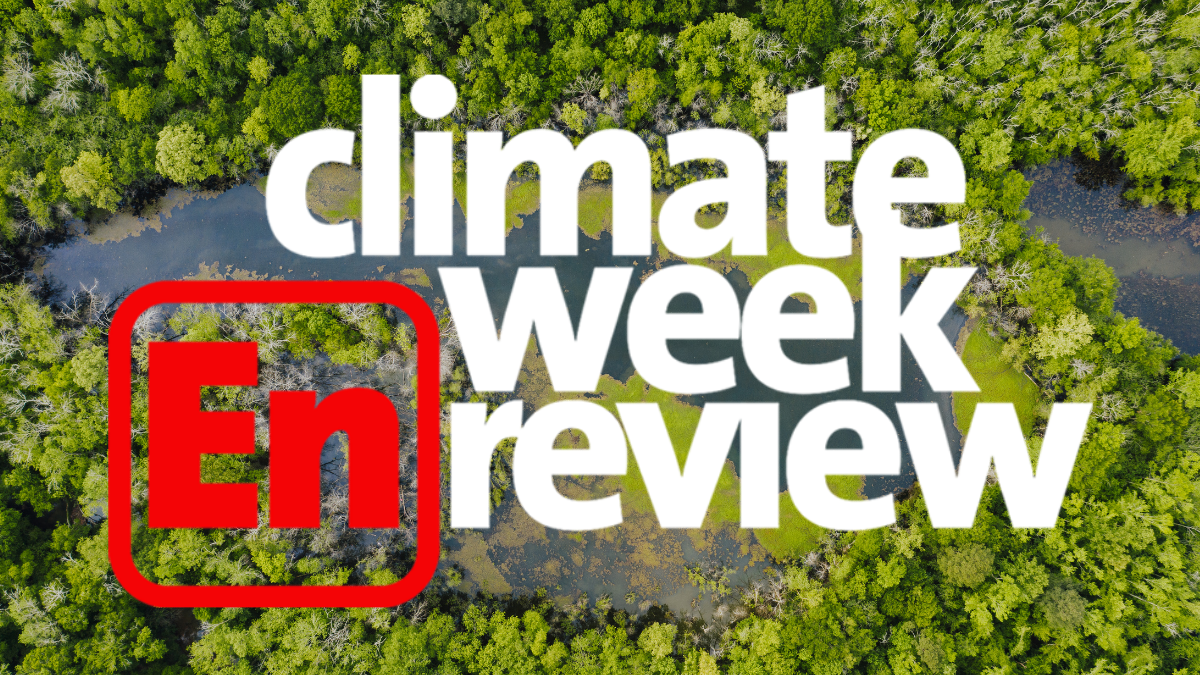 Gutted, just gutted by the tragedy in my home state of Maine this week. While my friends and family are all safe and accounted for, I can't help but think about those who lost loved ones. Hours away, the schools were closed the day after as the state sort of informally went on lockdown/into mourning. I'm making space for myself to feel sad and frustrated.
Here's a scene from my week in Maine in August… as Stephen Colbert noted, Mainers are so tough that their idea of a beach is jagged rocks and freezing cold water. That about sums us up! ♥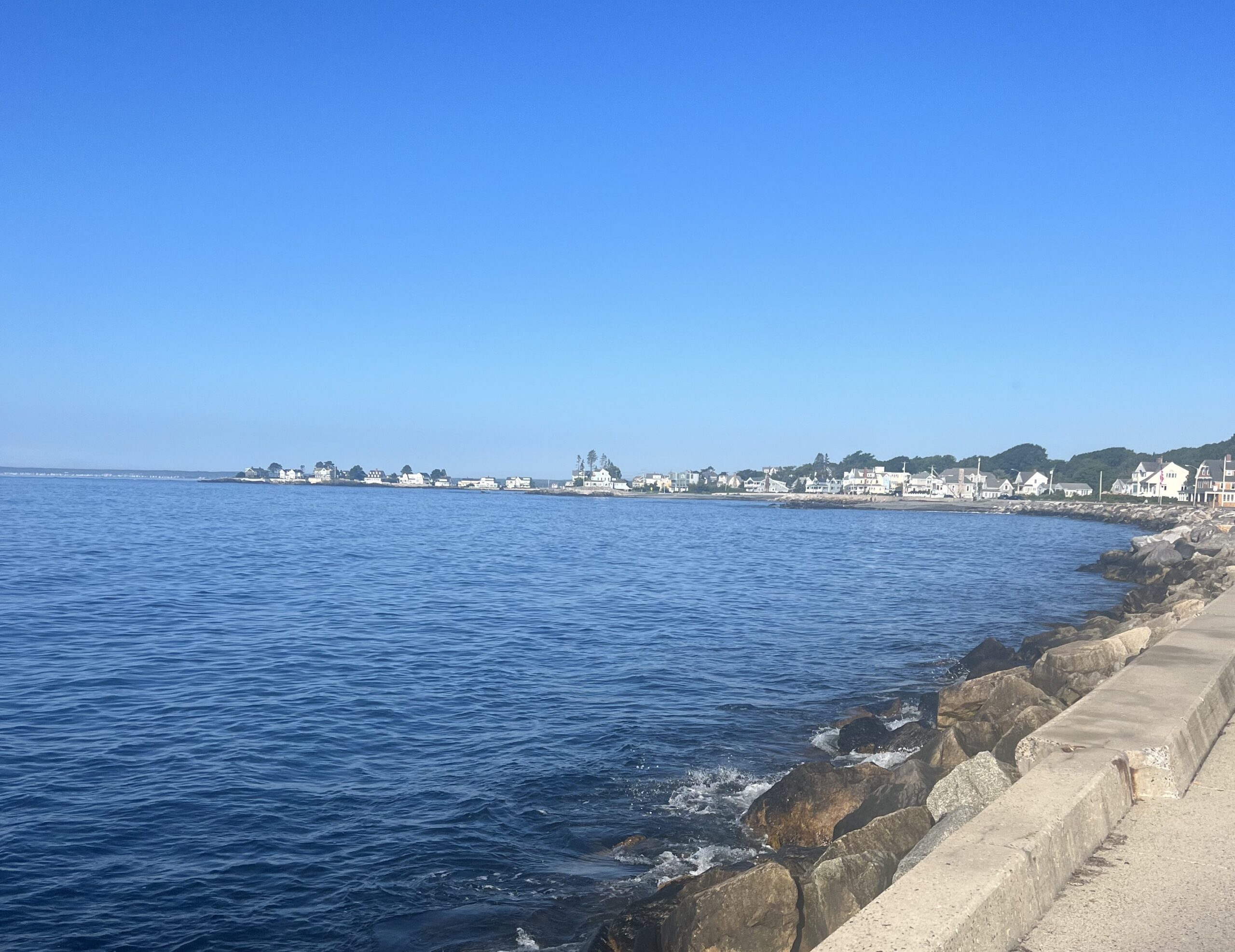 This week's must read: The Unexpected Climate Policy That Could  Tackle Both National Debt and China (Politico)
"Democrats want to address climate change. Republicans want to tackle our national debt. Both sides are concerned about China. There's a way to deal with all three issues: putting a price on carbon." writes former Congressman Francis Rooney (R-FL-17). "Assuming the need to raise additional revenue — as most budget experts assert we must do along with spending cuts — a carbon fee is far and away the best solution, including for fiscal conservatives. Economists have long argued that taxes should target what we want less of, not what we want more of. A simple tax on carbon pollution would be far superior to the other likely revenue-raisers: substantial increases in income and corporate taxes that would burden workers and businesses."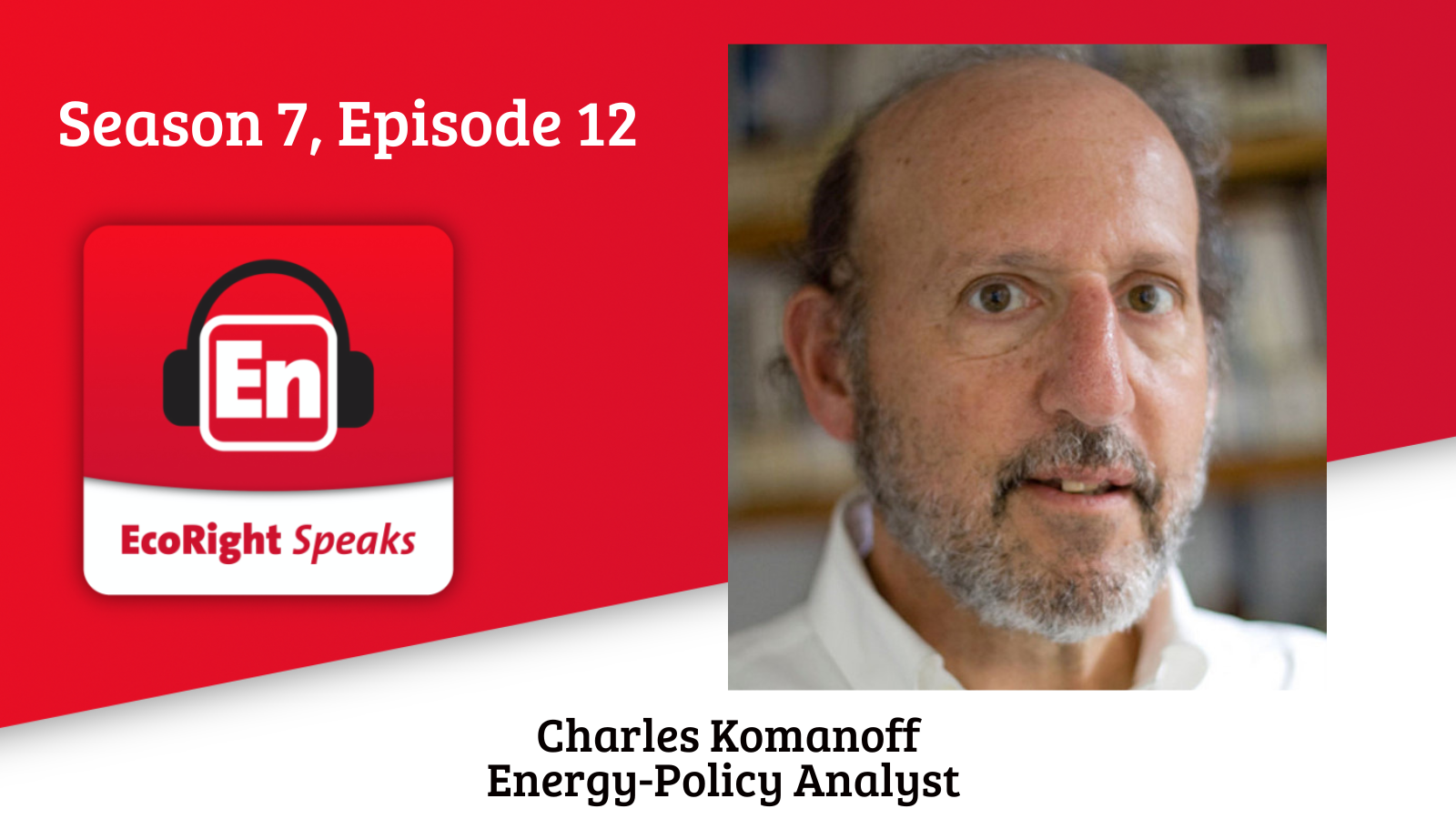 EcoRight Speaks, Season 7, Episode 12: Energy Analyst Charles Komanoff
This week's guest is energy analyst Charles Komanoff, who talks about everything from urban biking to nuclear energy. Check out the episode to hear how he made the transition from protesting nuclear reactors after Three Mile Island to embracing the need to keep current plants operational due to climate change. He shares his thoughts on the economics of nuclear power in the U.S. and the factors that today make nuclear power the alternative to fossil fuels. He also supports a carbon tax, so I think you will enjoy this conversation.
Coming up next week, master degree student in ag economics, Colby Field. (Yes, he works/studies the ag sector and his last name is Field…)
It's getting hot in here: Earth's climate shatters heat records. These 5 charts show how (Washington Post)
With 2023 on track to be the warmest year on record—and if a picture is worth 1000 words—I highly recommend the 5 charts in this article, which illustrate:
September's temperature spike
Miami's punishing heat
Canada's wildfire impact
The North Atlantic Ocean temperature spike (scary)
Record low sea ice maximum
I'm not trying to ruin your Friday. Really. I promise. But we need to be tuned in to what's happening.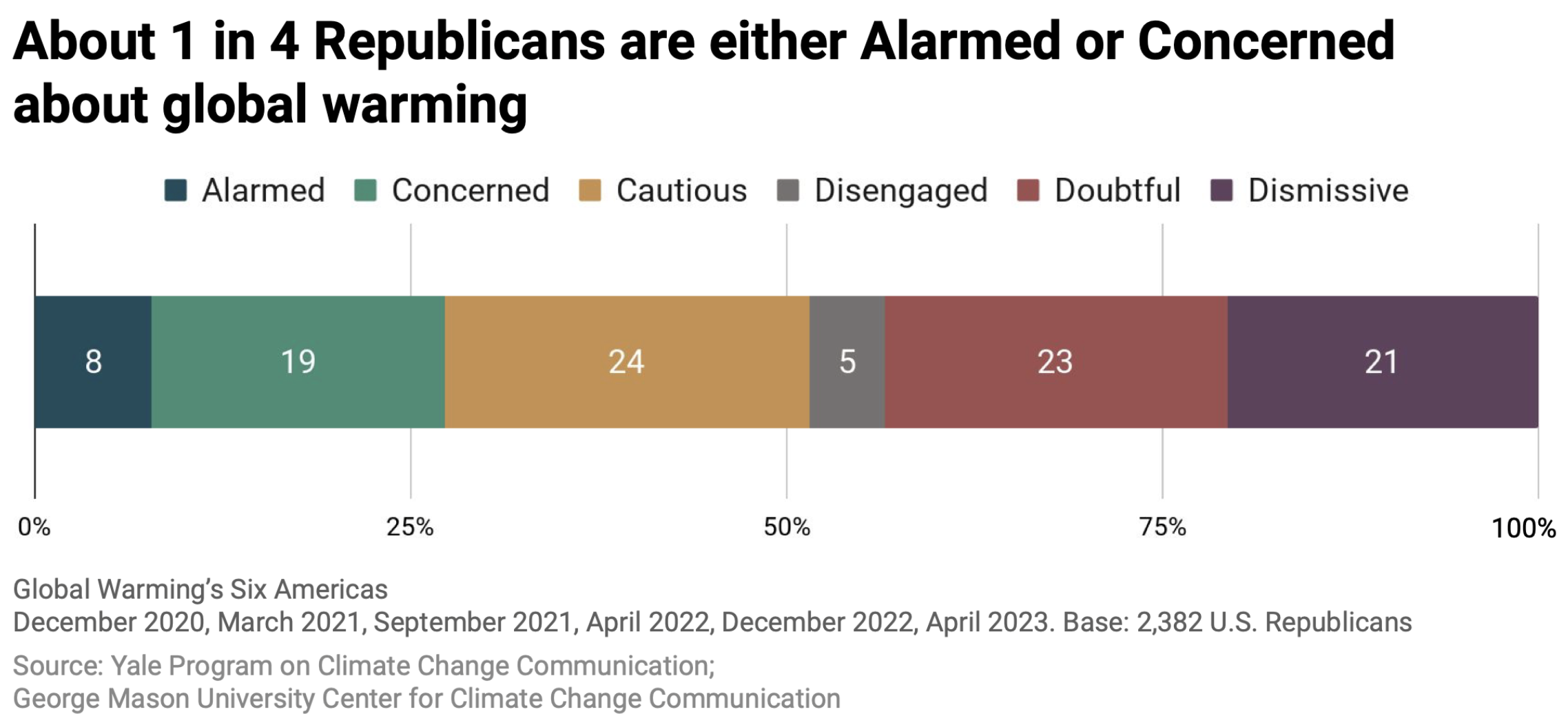 POLLING: Deep dive into "alarmed" and "concerned" Republicans
New research from Yale Program on Climate Change Communication and George Mason University Center for Cimate Change Communication breaks down the demographics of those Republicans who identify as alarmed or concerned (about 1/4 of  GOP questioned) in the Global Warming's Six Americas spectrum.
For those unfamiliar with the Six Americas, the framework identifies six distinct audiences for climate change communication within the U.S. The Alarmed and Concerned are the most likely to think that global warming is happening and are the most worried about it, while the Doubtful and Dismissive are the least likely to believe global warming is happening and are the least worried about it. In the middle of the spectrum are the Cautious (who have not yet made up their minds about global warming) and the Disengaged (who know very little about global warming and rarely hear about it).
Recent findings show Alarmed or Concerned Republicans are more likely than all other Republicans to be:
Gen Z/Millennial (35% vs. 29% of all other Republicans)

Female (57% vs. 45%)

Living in a suburban area (57% vs. 52%).
By contrast, fewer Alarmed or Concerned Republicans are:
Baby Boomer/Silent Generation (37% vs. 43% of all other Republicans),

Male (43% vs. 55%)

Living in a rural area (29% vs. 34%). 
As always, we encourage you to read the full report! 
Quote of the week:
It's going to take both parties coming together to figure out how we balance this tension between our economy, the need to reduce carbon intensity, our national security and energy use.
From Senator Bill Cassidy, who is working on a foreign pollution fee legislation, which he hopes to unveil next month. (H/T Axios)
###
Be well this weekend.