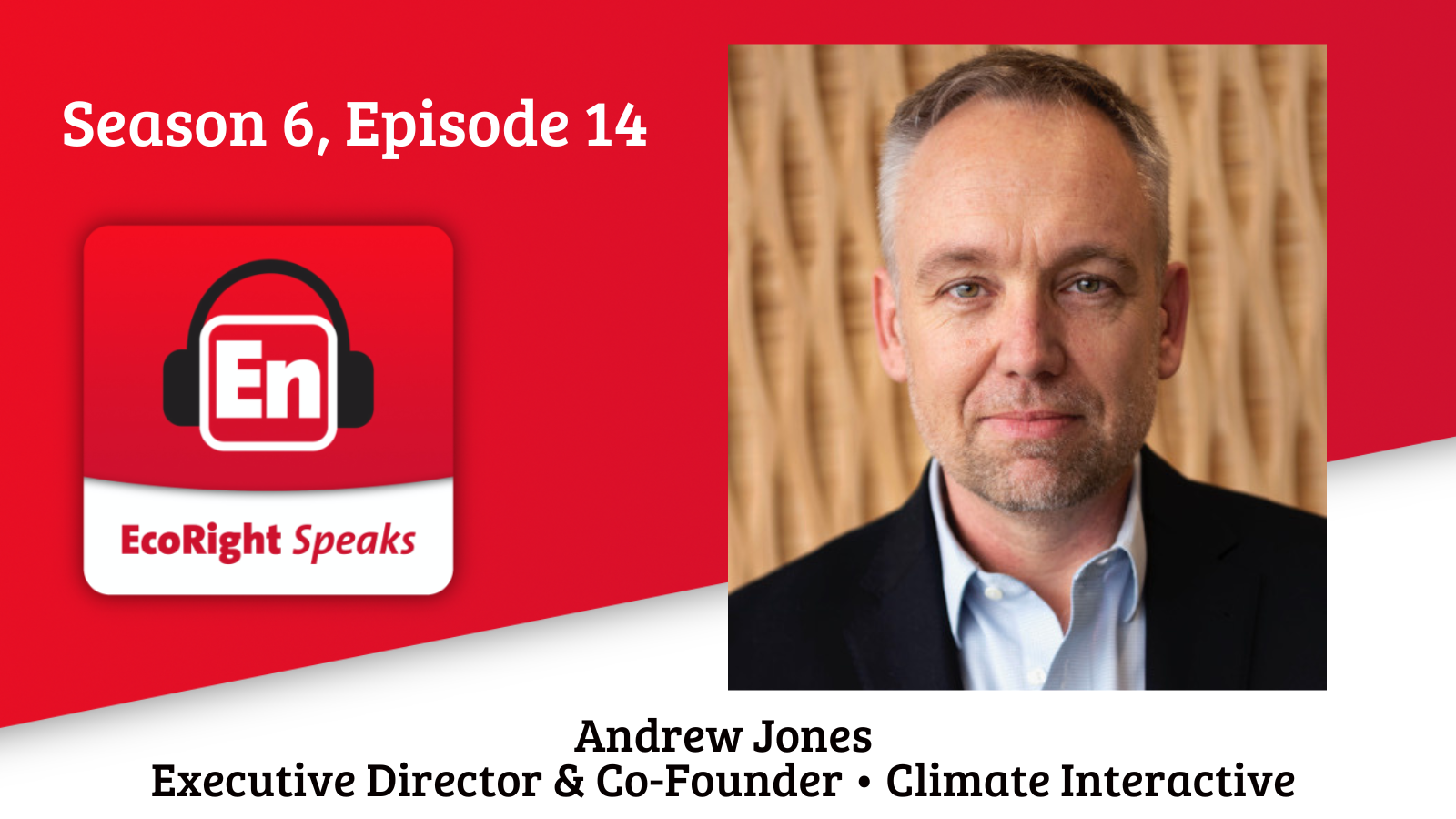 Andrew Jones is a fantastic guy and so easy to talk to, so even if you don't think climate modeling is your thing, you will after you listen to this episode.
The Executive Director and Co-Founder of Climate Interactive and a Research Affiliate at MIT Sloan, Jones is an expert on international climate and energy issues, he is a system dynamics modeler and designer of simulation-based learning environments.
Trained in environmental engineering and system dynamics modeling through a B.A. at Dartmouth College and a M.S. in Technology and Policy at MIT, he worked in the 1990s at Rocky Mountain Institute and in the 2000s with Dana Meadows at Sustainability Institute. He teaches system dynamics at MIT Sloan and at the University of North Carolina at Chapel Hill.
He and his team at Climate Interactive and MIT Sloan developed C-ROADS and En-ROADS, two user-friendly climate simulations in use by analysts around the world. We are going to talk about what that means.