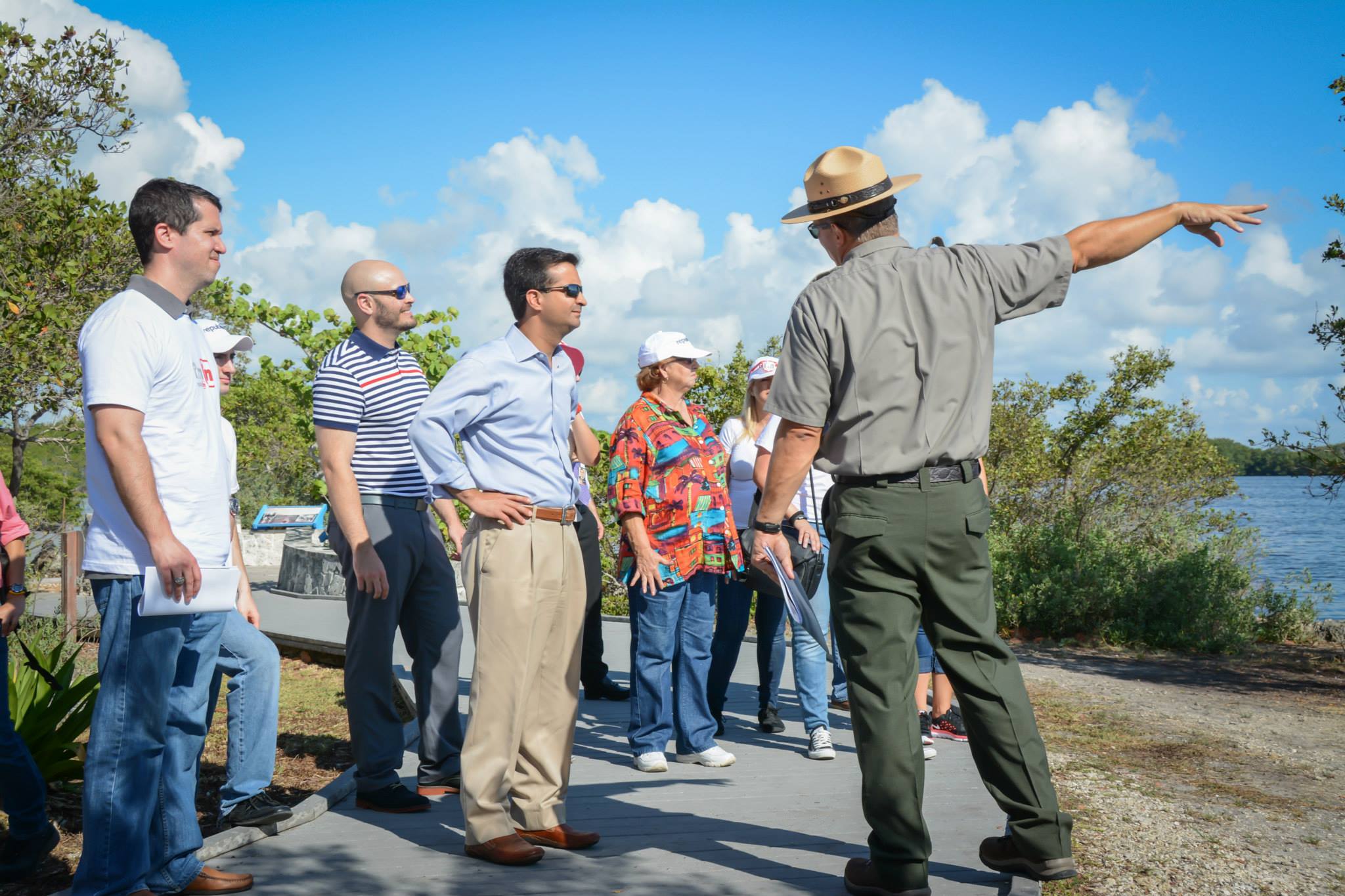 "I know we can win on these issues, but instead we are silent – and when you are silent you are losing." 
Thirteen members of the republicEn community in South Florida were joined by Congressman Carlos Curbelo (R-FL26) for an educational tour of Biscayne National Park focused on the impacts of climate change in the Park's ecosystem on Friday, June 8, 2015.
Rep. Curbelo led a discussion afterward about managing climate risks and fostering conservative leadership on climate change and other environmental challenges.
"Conservatives can win on climate change," Curbelo said during our discussion with him in Biscayne Bay National Park.
Rep. Curbelo and three of his staff members joined the local republicEns and local Florida Atlantic University biologist Dr. Sharon Ewe for the climate-impacts walking tour of the Park. The field trip and tour was led by the Park Superintendent Brian Carlstrom.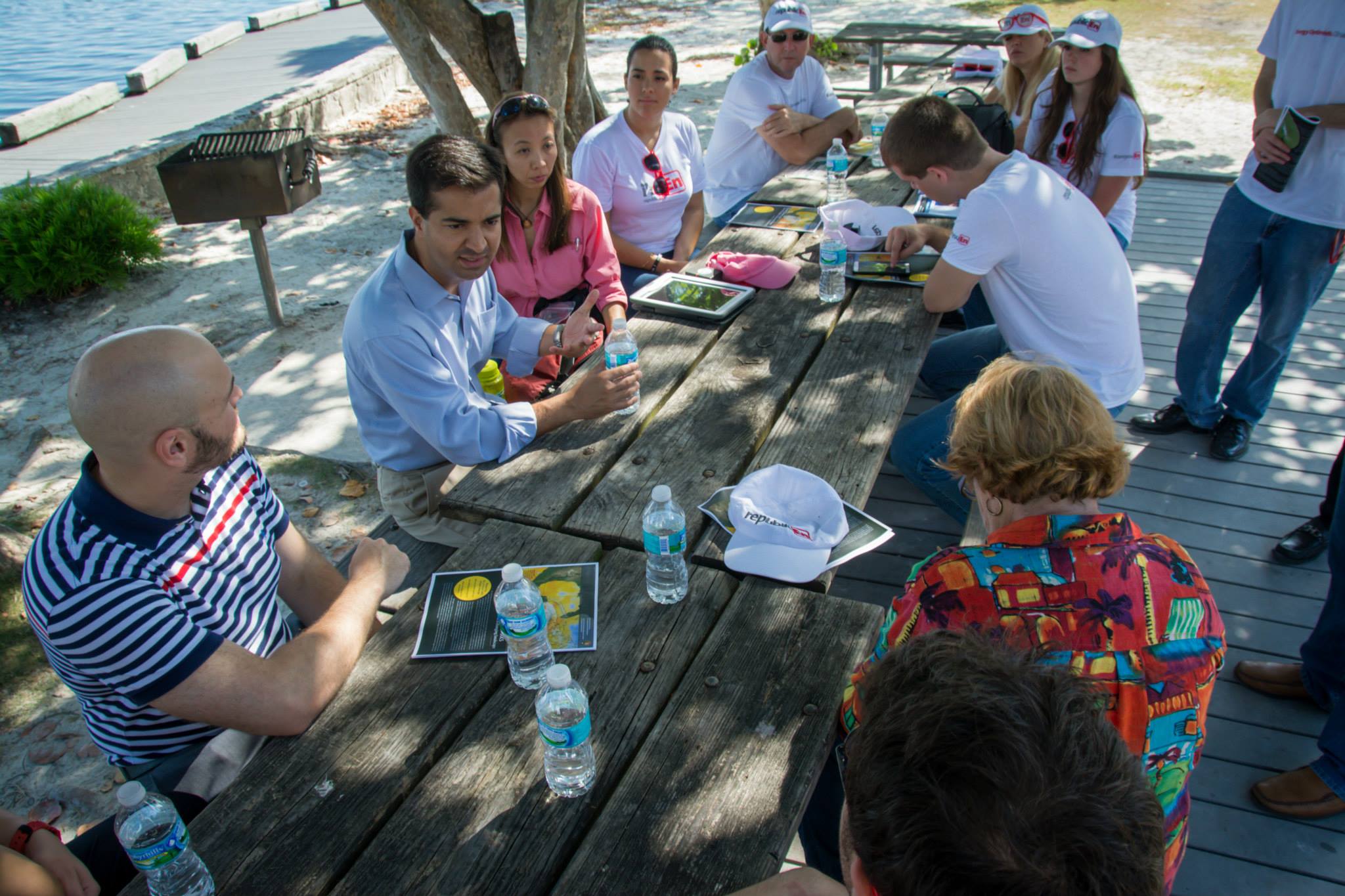 Excerpts from Rep. Curbelo's Q&A and discussion with local republicEns:
"We need to get out of this rut…where we won't even talk about [climate change], and bring our ideas to the table. Otherwise, it is going to be the other side's ideas that get advanced."
"[In DC] no one wants to talk about [climate change] because even talking about it they perceive as a risk…I think what we're doing here today is a wonderful way to break through that…This is an important step for conservatives on the climate; just to have a conversation and say, 'well even though I am not a scientist I can look at very basic data and realize that there are some challenges that we are going to be faced with.' Look at the salt water intrusion here, it's going into our drinking supply and into the Everglades…No one can argue against that because it is a real problem, so we need to do everything we can to stop that."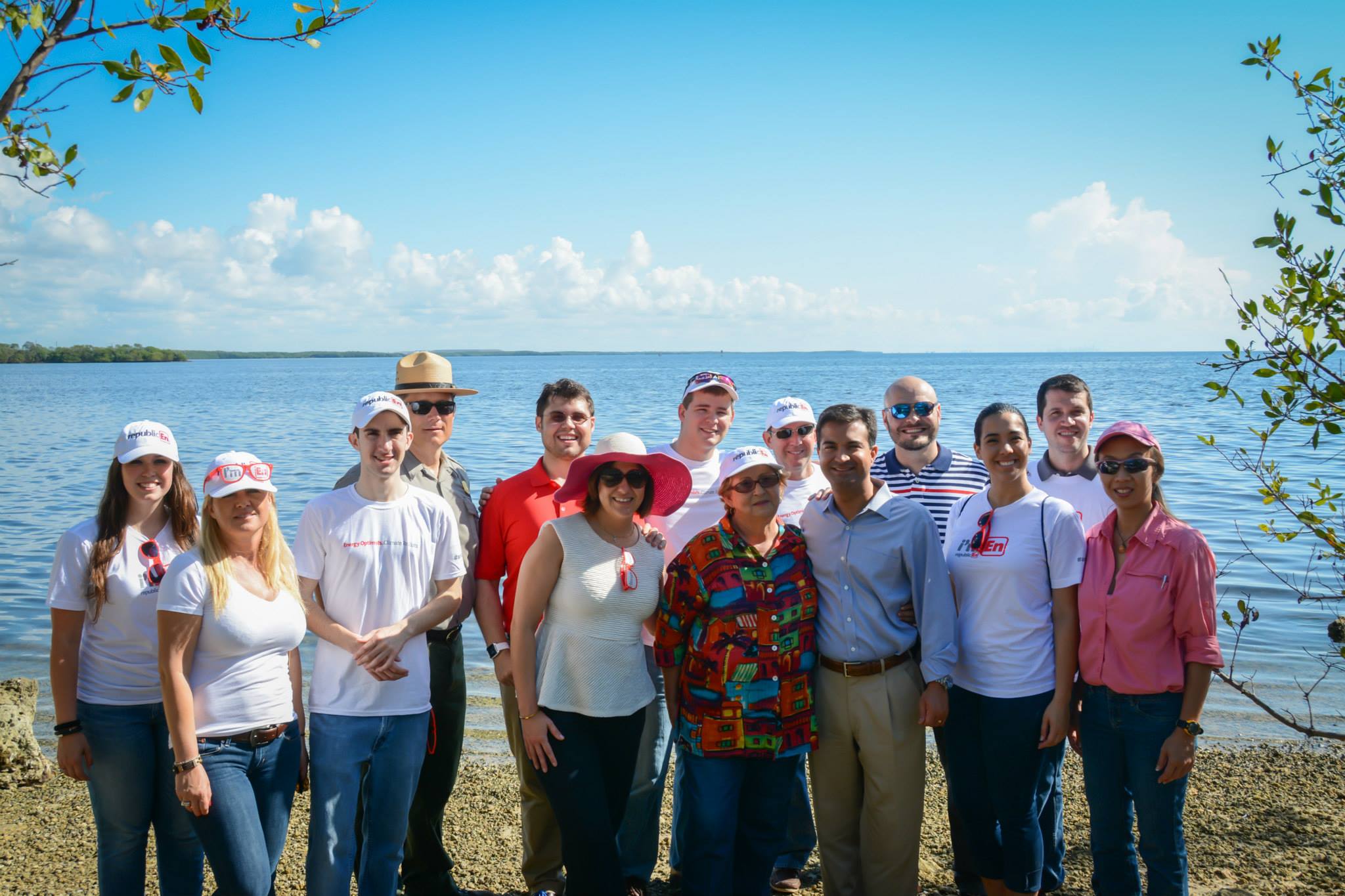 "[Climate change is] an issue that we can win. We can offer the alternative to the EPA…If we do not have an alternative, someday someone is going to say 'alright, well, that's the only thing on the table so let's do that.' We need to offer our alternative that's reasonable, that's market based, that doesn't close down businesses or force people out of their jobs. That's what sometimes frustrates me: I know we can win on these issues, but instead we are silent – and when you are silent you are losing."
See more event photos here.