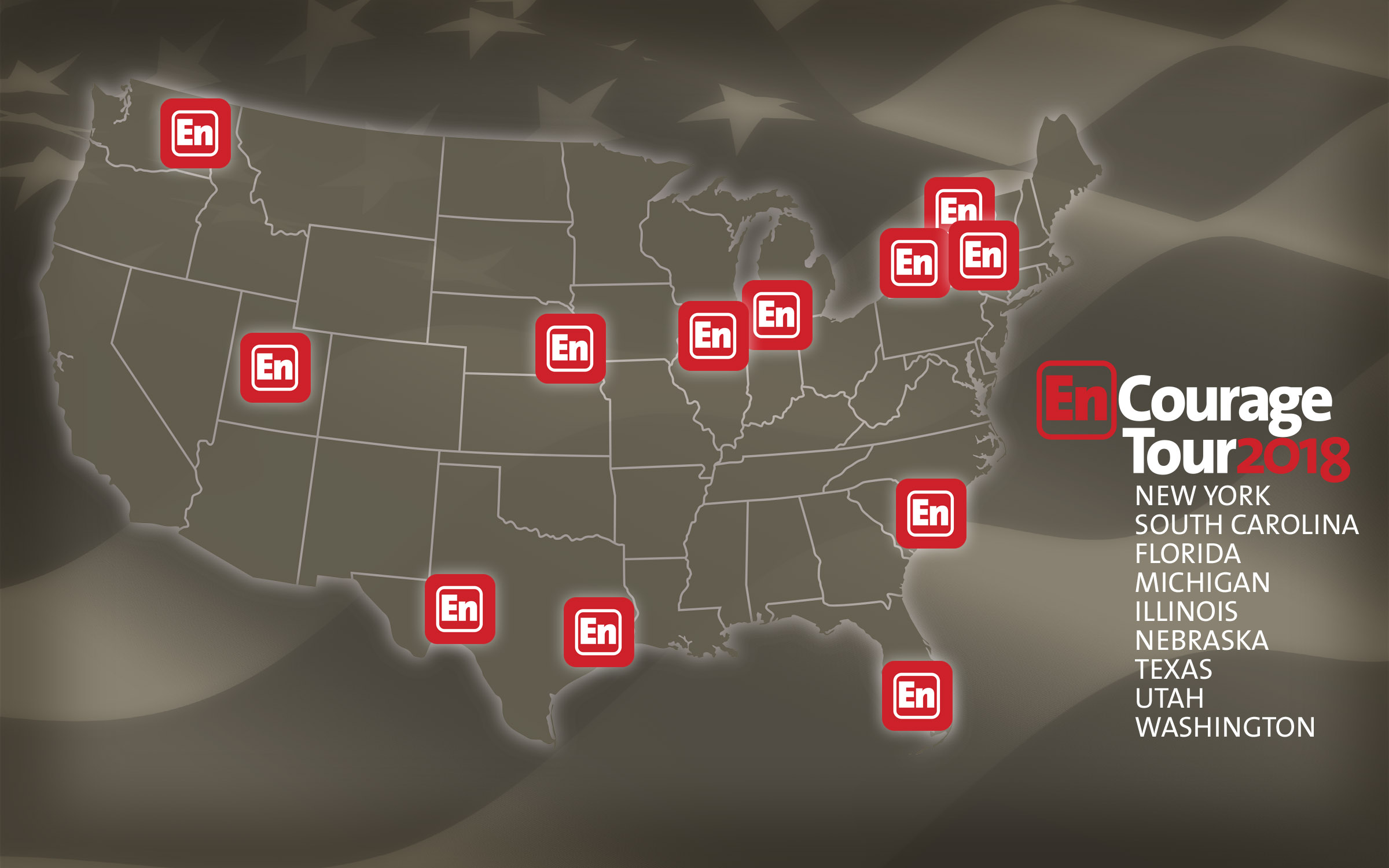 Barnstorming the country for climate action.
On the EnCourage Tour, republicEn and allies barnstormed the country to lead the way to free-enterprise climate solutions, showcase EcoRight ideas and momentum, call upon American greatness, and summon in our lawmakers the courage to work together to solve climate change.
TOUR STOPS 2017-2019
Florida  •  Georgia  •  Idaho  •  Illinois  •  Michigan  •  Minnesota  •  Nebraska  •  North Dakota  •  New York  •  Pennsylvania  •  South Carolina  •  Texas  •  Utah  •  Washington  •  and more!
Want to know next time we're in town?
Join our email list to be notified.