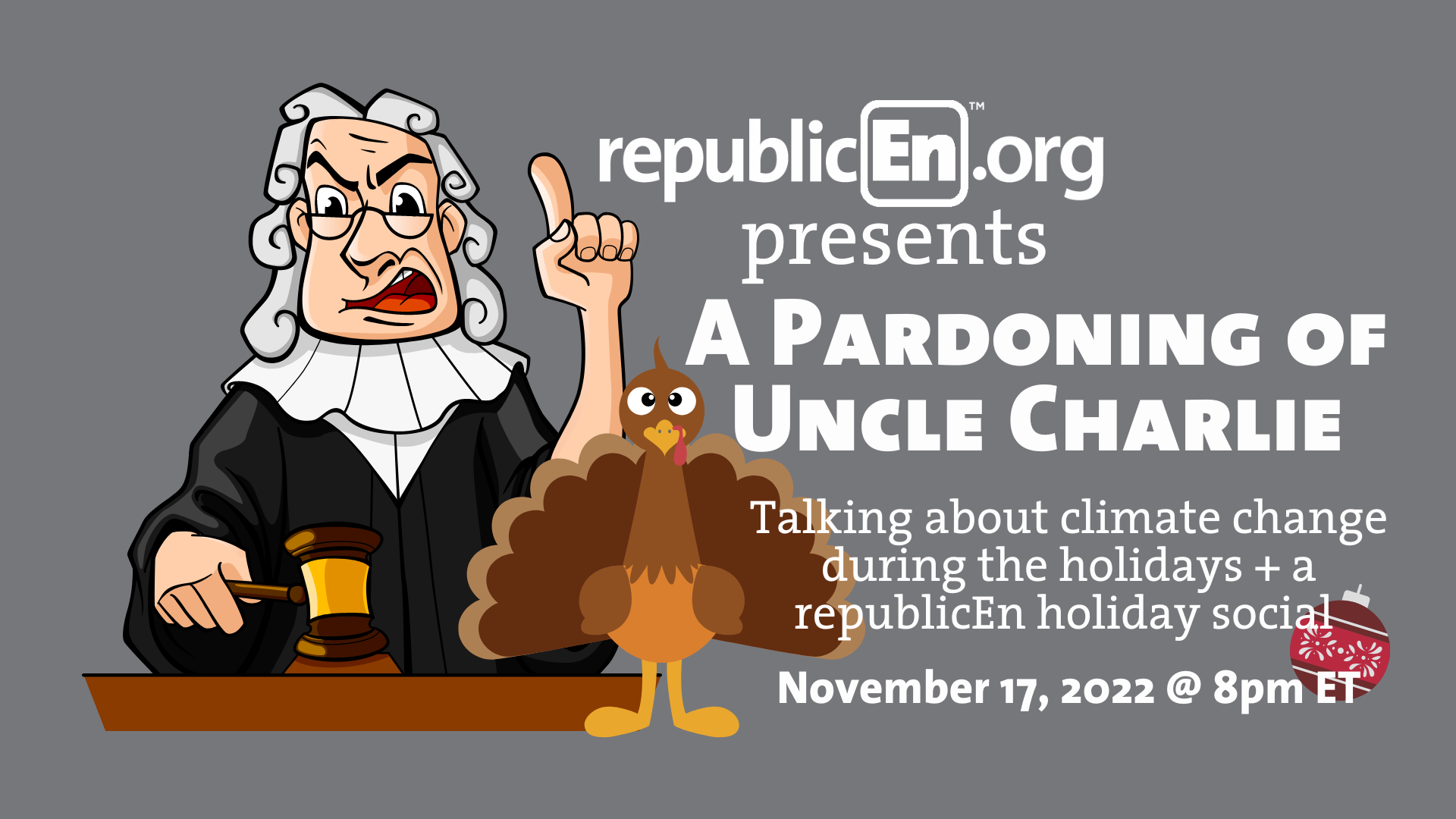 A Pardoning of Uncle Charlie
Talking about climate change during the holidays
November 17, 2022, 8 pm ET
Presented by republicEn
One of the most important things we can do about climate change is to talk about it.
Webinar resources:
This video was envisioned by Renee Lertzman and created and narrated by republicEn team member turned advisor, Wen Lee: The Secret to Talking About Climate Change.
The breakout room session entitled, Final Word, was inspired by University of Cincinnati (UC) Professor, Miriam Raider-Roth. Dr. Raider-Roth is the director of UC's Action Research Center. She teaches attuned listening skills as part of her class curriculum.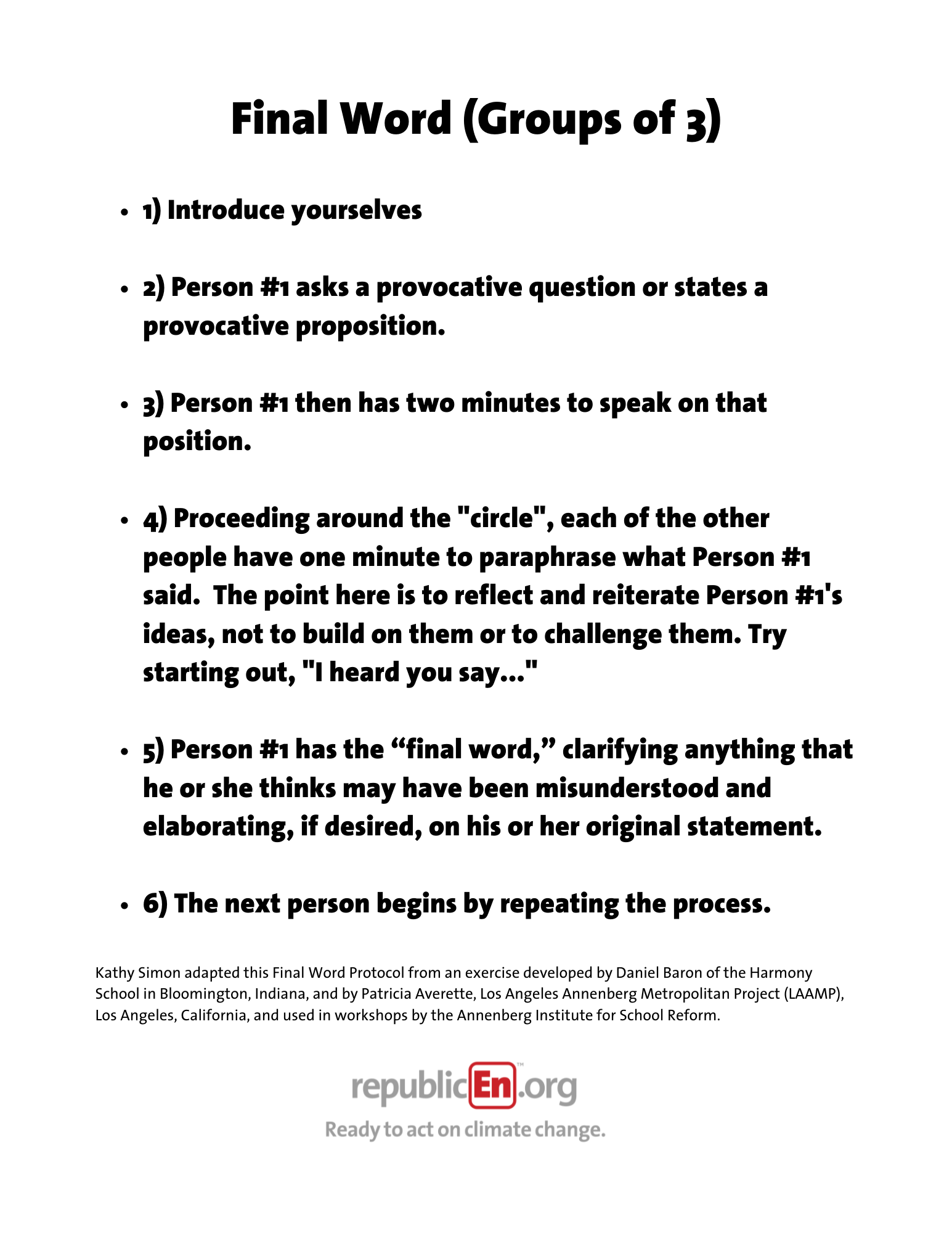 ABOUT THIS SERIES:
republicEn's
EcoRight Webinar Series
is a chance for the republicEn community to gather online to hear from prominent speakers and learn about EcoRight climate news, policy developments, and conservative approaches to solving climate change.