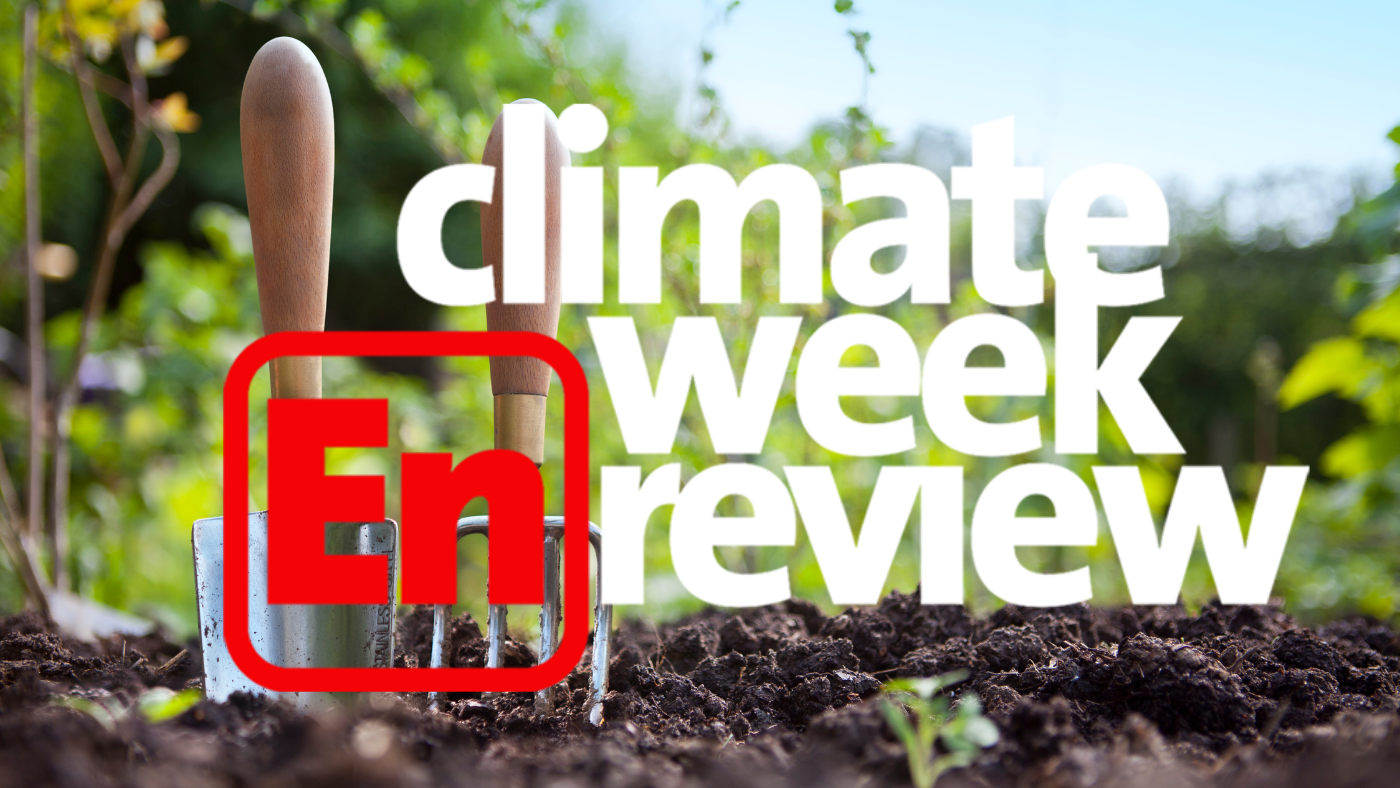 It's been a quiet week here with two of our team members on vacation and our fearless leader Bob Inglis spreading the carbon pricing gospel in Indiana, the perfect time for me to get myself back into the game. Hope everyone is enjoying their spring and not feeling too sneezy!
This week's must read: The revival of conservative conservation ethos (Washington Examiner) "The last few years have seen a revival of the conservative conservation ethos, and Republicans are ready to act on key energy priorities. From the formation of the Conservative Climate Caucus in Congress to conservative environmental leadership on the state level, GOP-led initiatives are gaining momentum," write Congressman Blake Moore (Utah-1) and ACC founder Benji Backer. "In Utah, the state legislature and congressional delegation are working to save the Great Salt Lake and enhance statewide water conservation programs. Even in a divided Congress in Washington, Republicans and Democrats worked together to pass key pieces of legislation in the 117th Congress."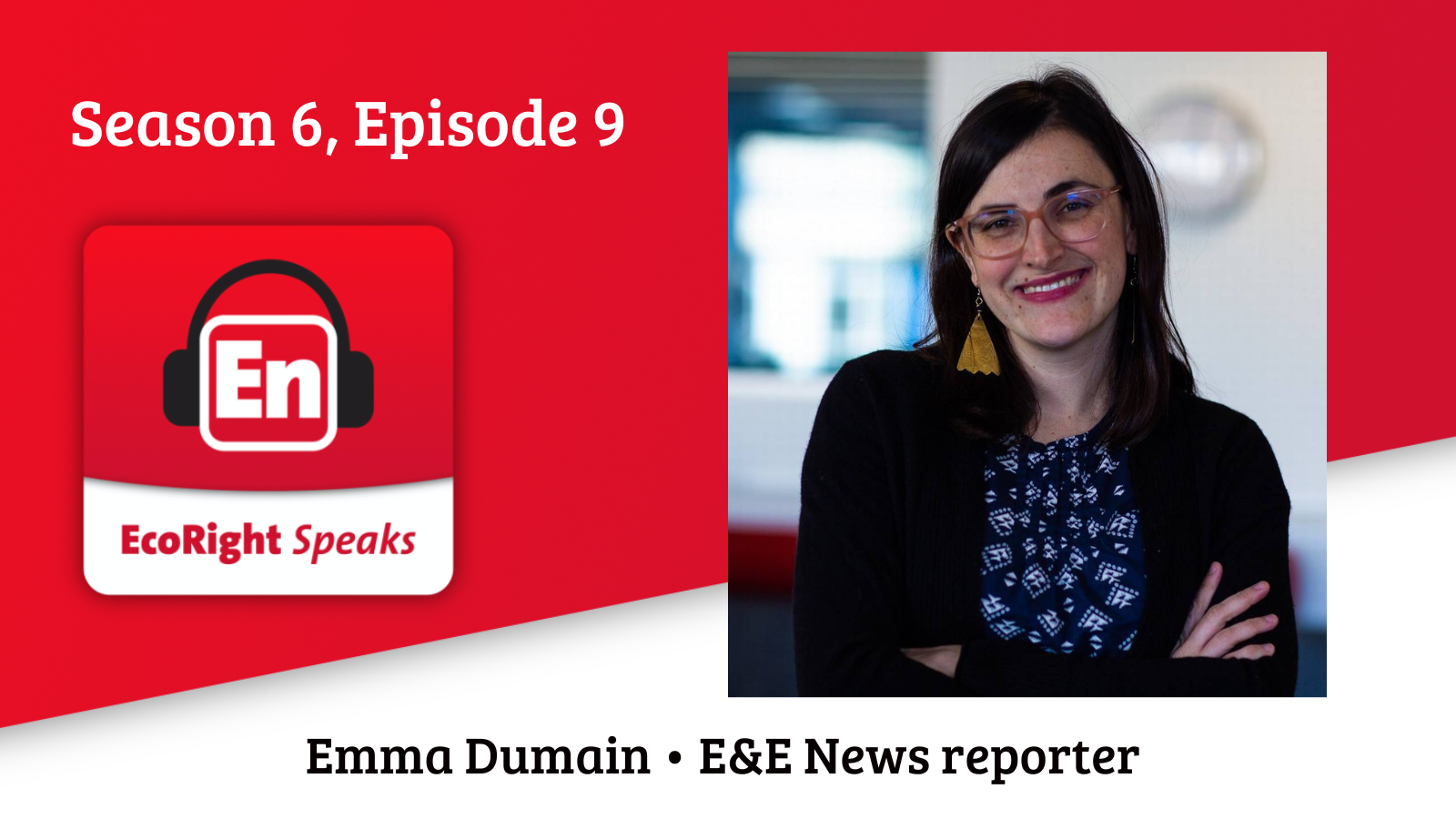 EcoRight Speaks, season six, episode nine: E&E News reporter Emma Dumain
As long-time listeners of the show know, our producer Price Atkinson and I both have mad love and respect for journalists and we realized it had been a while since we'd had one on the show. Enter state right, Emma Dumain, who covered our ED Bob Inglis when she was on the South Carolina congressional beat for the Charleston Post and Courier.
Emma is currently on the energy and environment beat for E&E News, so we caught up with her on recent activities in Congress (including House passage of HR 1, the Lower Energy Costs Act) and other topics sure to come up this Congress.
Coming up next week: I have been waiting to talk to this Montana based, letters-to-the-editor writing collab featuring our EcoRight Leadership Council member Kyle McIntyre, American Conservation Coalition's Karly Matthews and Hattie Hobart, plus CCL's Alex Amonette. They talk about what connects them, what motivates them, and how their efforts are being received (spoiler: they are crushing it).
LTE of the week: If you're in favor of a carbon tax, you're in good company (The Deseret News)
An excerpt: Today, oil companies are making record profits, while their produced fossil fuels wreak havoc on the planet. We citizens are paying for the devastation that climate related weather storms leave in their paths. We're also paying for all the health issues carbon emissions cause. Let's reverse this course with a carbon tax. 
Words from the EcoRight:
"Imagine anybody who doesn't think less emissions are better than more emissions," Utah Rep. John Curtis, founder of the House Conservative Climate Caucus, said at the Columbia University Global Energy Summit. "I don't know anybody who doesn't think it would be great to have zero emissions. But sometimes the way we talk about it is important. And I also think Republicans are quicker to see obstacles and impediments along the way that we want to talk about."
His caucus now numbers at 81 members.
Nuclear Renaissance—or not?
Another interesting read, Will Washington Stop the Global Renaissance of Nuclear Power (Foreign Policy) on the future of nuclear power, written by Ted Nordhaus and Adam Stein, both of the Breakthrough Institute.
"The new rules, mandated by the U.S. Congress, were supposed to provide a modern, streamlined licensing process for the new small reactors in advanced stages of development by multiple U.S. and international companies. Instead, the NRC staff simply cut and pasted the existing rules for large conventional reactors into a mammoth 1,200-page regulation for new reactor types," they write. "These developments are a shock for anyone counting on a nuclear revival to cut climate emissions. Absent substantial regulatory reform, the future of nuclear energy in the United States will look very much like the past. Licensing of advanced reactors will proceed in much the same way it has for conventional reactors for decades: slowly, expensively, and with an excess of precaution so extreme that observers have long quipped that the NRC's view of nuclear safety is that the safest reactor is one that will never be built. The new framework will have profound consequences for efforts to address climate change." 
And that's it for me! I'm off to tend (i.e. weed and de-bamboo) my garden! Have a great weekend!