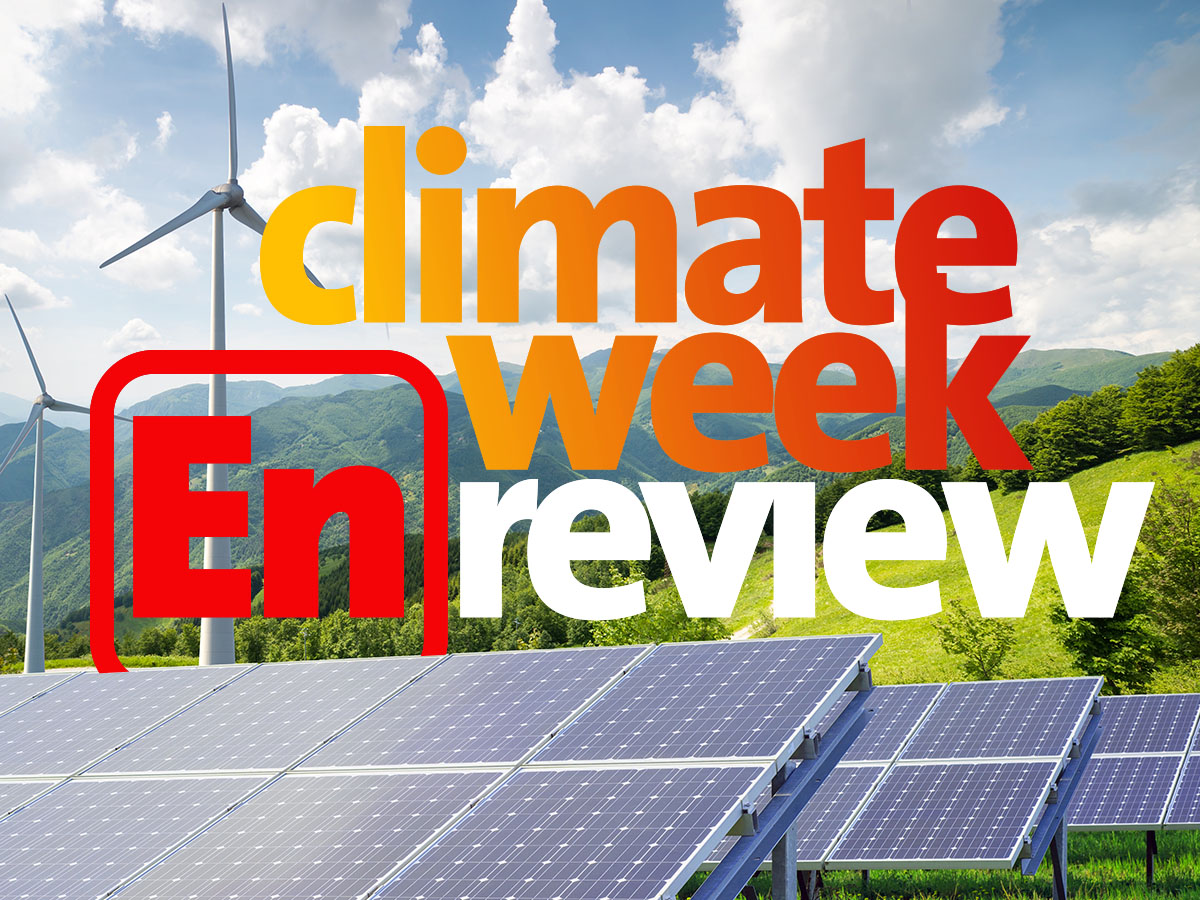 Hello, hello! Hope this last Friday of April finds you well. I'm mourning the loss of three grand trees from my yard, which had to come down because they were dead or dying. But also, celebrating that I'm now a candidate for rooftop solar. (Life is about balance, after all.) Stay tuned for more on that developing prospect!
This week's must read: Youth unhappy with direction of climate policy and both sides are at fault (The Journal News) High school junior and member of American Conservation Coalition Nadia Suben wrote about the organization's recent polling, which found "one theme is constant through the polling: young Americans disapprove of national leadership on the environment. The majority of respondents disapprove of President Biden's handling of climate change. A majority also disapprove of the GOP's approach to the issue, too. Democrats and Republicans alike are unhappy with what America's leaders are – or aren't – doing to protect their environmental future. A universally uninspired, frustrated voter base doesn't simply happen. There is blame to share on both sides of the political aisle for youth dissatisfaction with the United States' climate direction."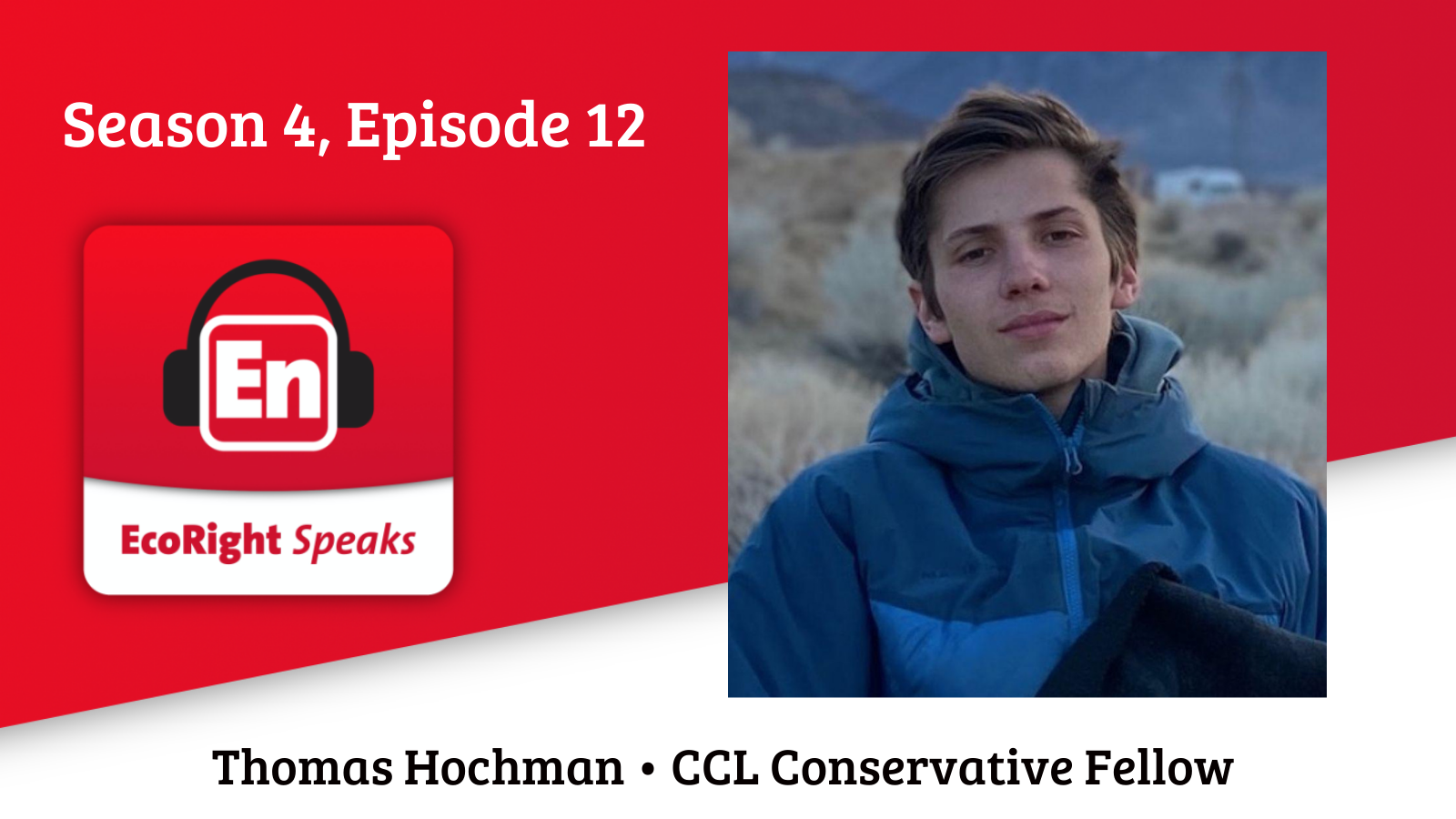 EcoRight Speaks, season 4, episode 12: Thomas Hochman
This week's guest is someone who took the initiative to pitch himself for the show. I frequently ask my listeners to recommend the voices you want to hear from. I take those recommendations seriously and try my best to honor them, though I don't always hear back from the subjects in question. Rarely does someone offer themselves for the show but Thomas Hochman did and I'm so happy he took that leap. 
Thomas  is a conservative fellow at the Citizens' Climate Lobby, one of our key allies in the battle to price carbon. Thomas's writing has been featured in The National Interest, The Washington Examiner, and a number of other outlets. He's currently a sophomore and Honors student at the University of Vermont, pursuing a B.S. in Mathematics. Interested in climate change and energy security.
It is that nexus between climate change and energy security that we talk about in the episode.
Coming up next week, the now retired, former CEO of Exelon, John Rowe. He talks about bipartisanship and the path toward carbon-free energy.
More support for carbon pricing: Last week we reported on the Business Roundtable's latest policy roadmap. Recently, the Wall Street Journal uncovered that the American Petroleum Institute is about to follow suit.
"The nation's biggest oil industry trade group has drafted a proposal urging Congress to adopt a carbon tax, which would put a surcharge on gasoline and other fossil fuels to discourage greenhouse-gas emissions," WSJ reported. "The draft proposal was approved by the American Petroleum Institute's climate committee last month, according to a document reviewed by The Wall Street Journal. The measure must still be approved by the group's executive committee."
We. Are. Here. For. This.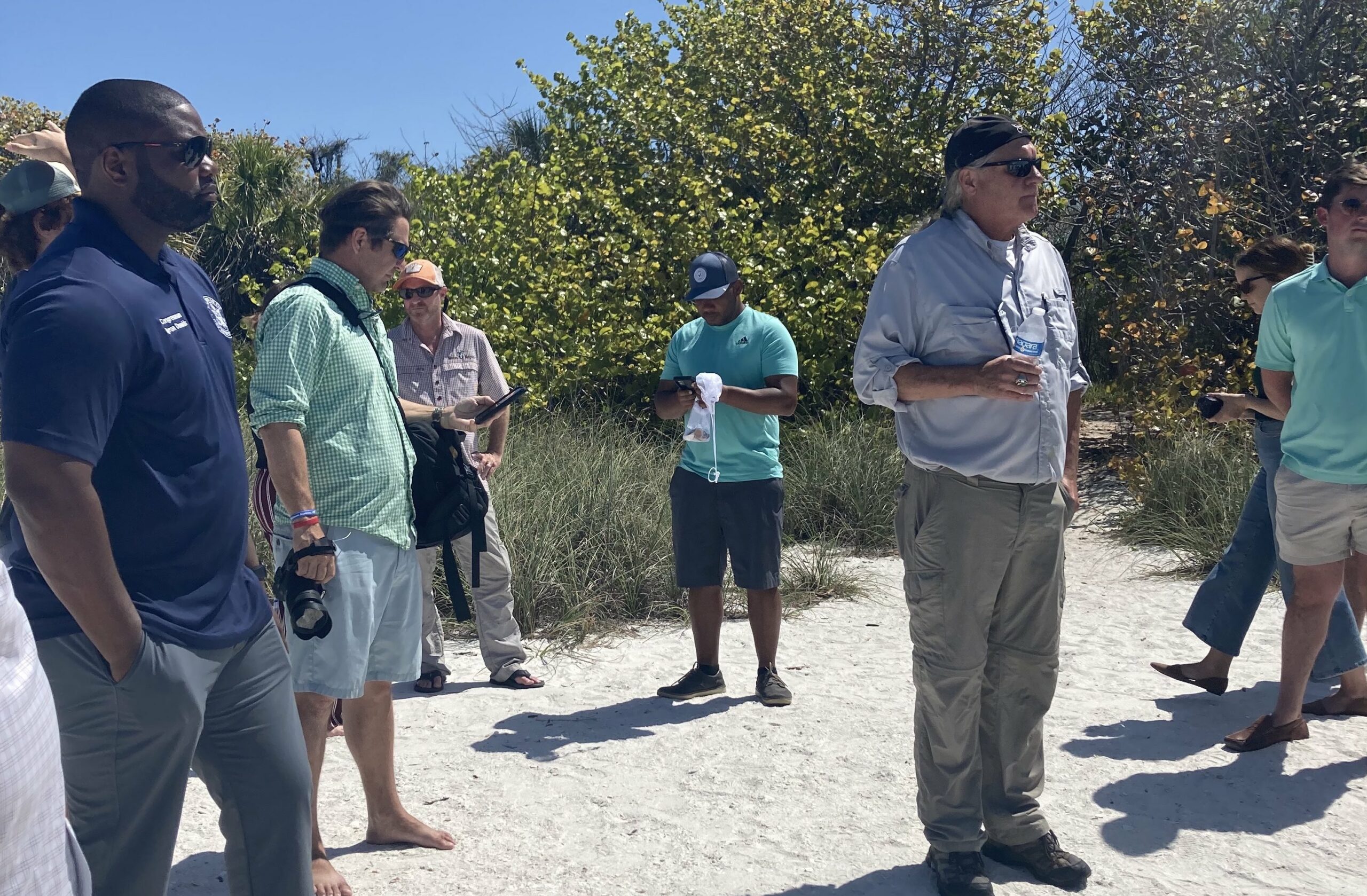 A page from Bob's travel journal: on the water with Florida Rep. Byron Donalds
Rep. Byron Donalds (R-FL-19) came on the Pure Florida fishing boat on Wednesday morning, April 20th aware of sea level rise, aware of the water quality issues and also interested in talking about policy solutions.
As we motored down Rookery Bay toward the Gulf of Mexico, Dr. Brandon Shuler with the American Water Security Project told us more about the water quality issues. Dr. Randall Parkinson, Associate Professor at Florida International University's Institute of Environment, who specializes in the effects of climate change and urbanization on the built and natural environment, told us that sea level has risen four inches in Naples in the last 10 years. During the previous 100 years, sea level had risen one inch. For a city that sits three feet above sea level, inches matter – especially when the water is rising at warp speed in geological terms.
As we got to Keewaydin Island, Shuler and Parkinson connected the dots between sea-level rise and water quality. Many structures rely on septic tanks, and sewer systems are bound to have leaks. As high tides rise to inundate septic tanks, drain fields and the occasional sewer line break, causing fecal matter to end up in the waterways.
At that point, the conversation on board with local conservatives, business leaders stakeholders recalled an earlier field trip with U.S. Rep. Maria Salazar (R-FL-27) in which she summarized the situation as, "What happens on the land ends up in the Bay."
That summation might be expanded to: "What we put in the air brings water up on the land and flushes fecal matter into the Bay." Given that reality, it was encouraging that Rep. Donalds was so interested in talking about policy solutions.
We're grateful to our partners: Zaurie Zimmerman, who made the business case for action as a business owner and as a winter resident of Naples; Logan Luse, the Florida State Director for the American Conservation Coalition on the need to engage young conservatives on the issue; Dr. Parkinson and Dr. Shuler for their leadership; and Robin Rosario with Pure Florida for hosting the trip and providing the refreshments. And finally, a special thank you to our sponsoring partners American Water Security Project and Audubon Florida.
Upcoming: Bob Inglis will be in Washington, DC on May 19th for The Ripon Society's Ripon 39ers Group, which exists to build relationships and foster ideas among young solutions-minded Republican policy and political professionals in Washington.
Before you go… if you have a few hours, watch the Frontline series, The Power of Big Oil. It's a three-parter, with only two episodes out. If you don't have a few hours, jump to Part Two, fast forward to 30:38 and then again around the 48 minute, and you will catch Bob!
That's it for me. I will be shoveling wood chips this weekend, maybe moving some of my shade plants that are now in the full sun to less scorching parts of the yard. Whatever you do, make it good!