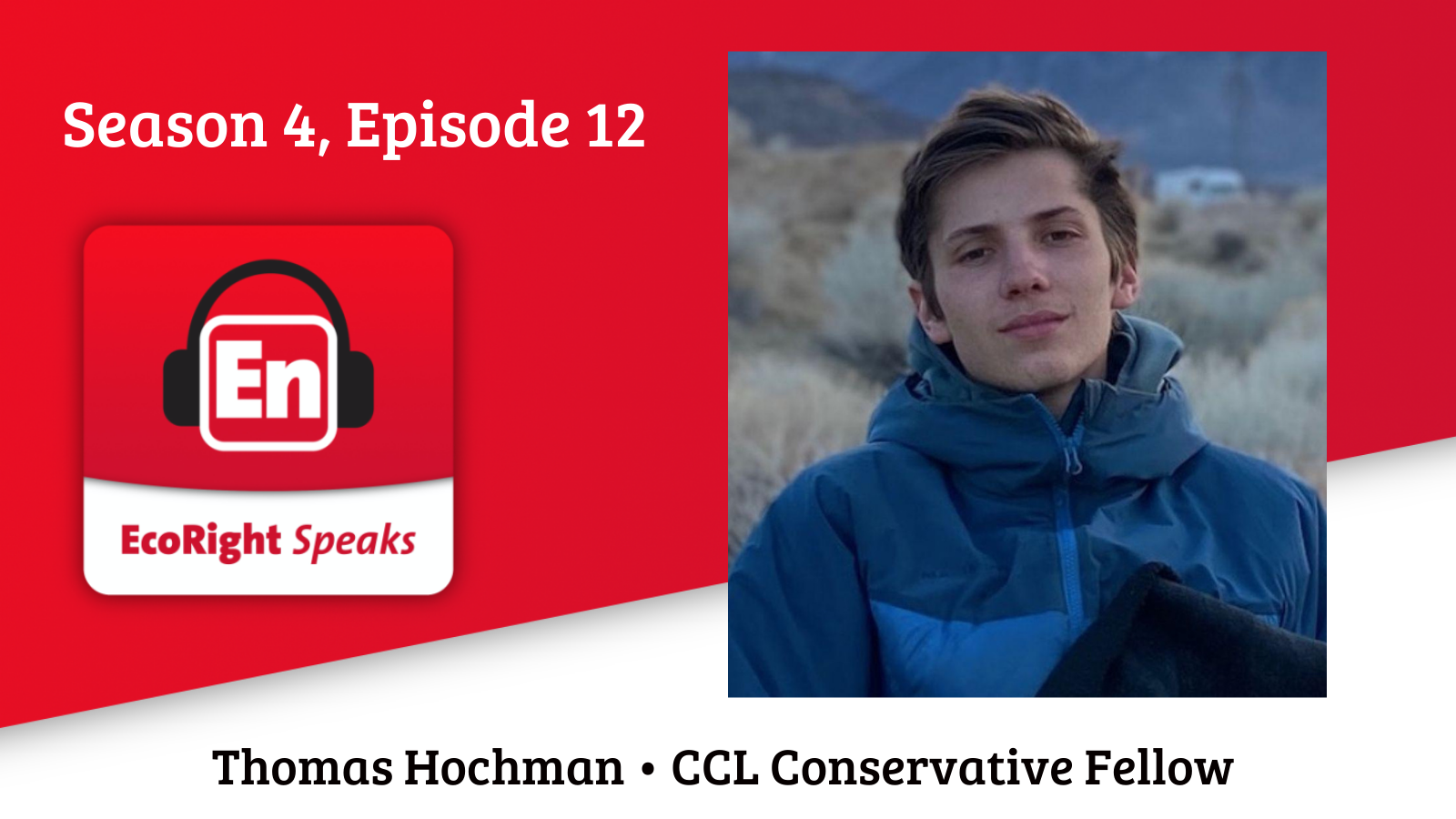 This week's guest is someone who took the initiative to pitch himself for the show. I frequently ask my listeners to recommend the voices you want to hear from. I take those recommendations seriously and try my best to honor them, though I don't always hear back from the subjects in question. Rarely does someone offer themselves for the show but Thomas Hochman did and I'm so happy he took that leap. 
Thomas  is a conservative fellow at the Citizens' Climate Lobby, one of our key allies in the battle to price carbon. Thomas's writing has been featured in The National Interest, The Washington Examiner, and a number of other outlets. He's currently a sophomore and Honors student at the University of Vermont, pursuing a B.S. in Mathematics. Interested in climate change and energy security.
It is that nexus between climate change and energy security that we talk about in the episode.