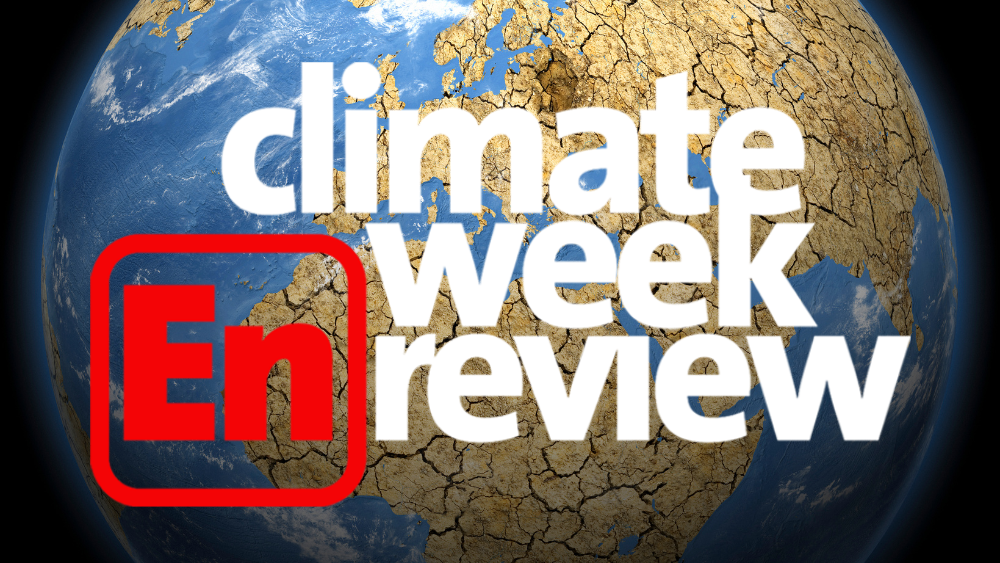 Hello, again! It makes me so happy that you opened this email, especially if you opened it on a Friday. We made it through another week (together, but from afar) and are poised for another fun-filled, sweaty weekend.
This week's must read: two for one!
We continue to be impressed with our EcoRight Leadership Council member Mary Anna Mancuso for her excellent writing. She was published twice this week, once in The Invading Sea and once (for the first time) in The Hill.
A healthy environment fuels the economy (The Hill):
"We no longer live in a binary world where one has to choose between the economy and environmental protection," she writes. "In particular, climate change poses a great threat not only to the natural environment but to the home insurance industry, tourism and agriculture, just to name a few major economic sectors directly impacted by a changing climate. We need to start looking at these issues of intersectionality."
Climate change is turning Florida into a 'poison paradise' for homeowners (The Invading Sea):
"Climate change impacts are not just environmental — and are being felt across the globe, quite intently this summer," she writes. "Every record-breaking heat wave leaves a mark. It might feel out of the realm of possibility for a resident of Miami to ever contemplate being a climate refugee, but that could happen if homeowners can't find insurance coverage for their piece of paradise in the Sunshine State."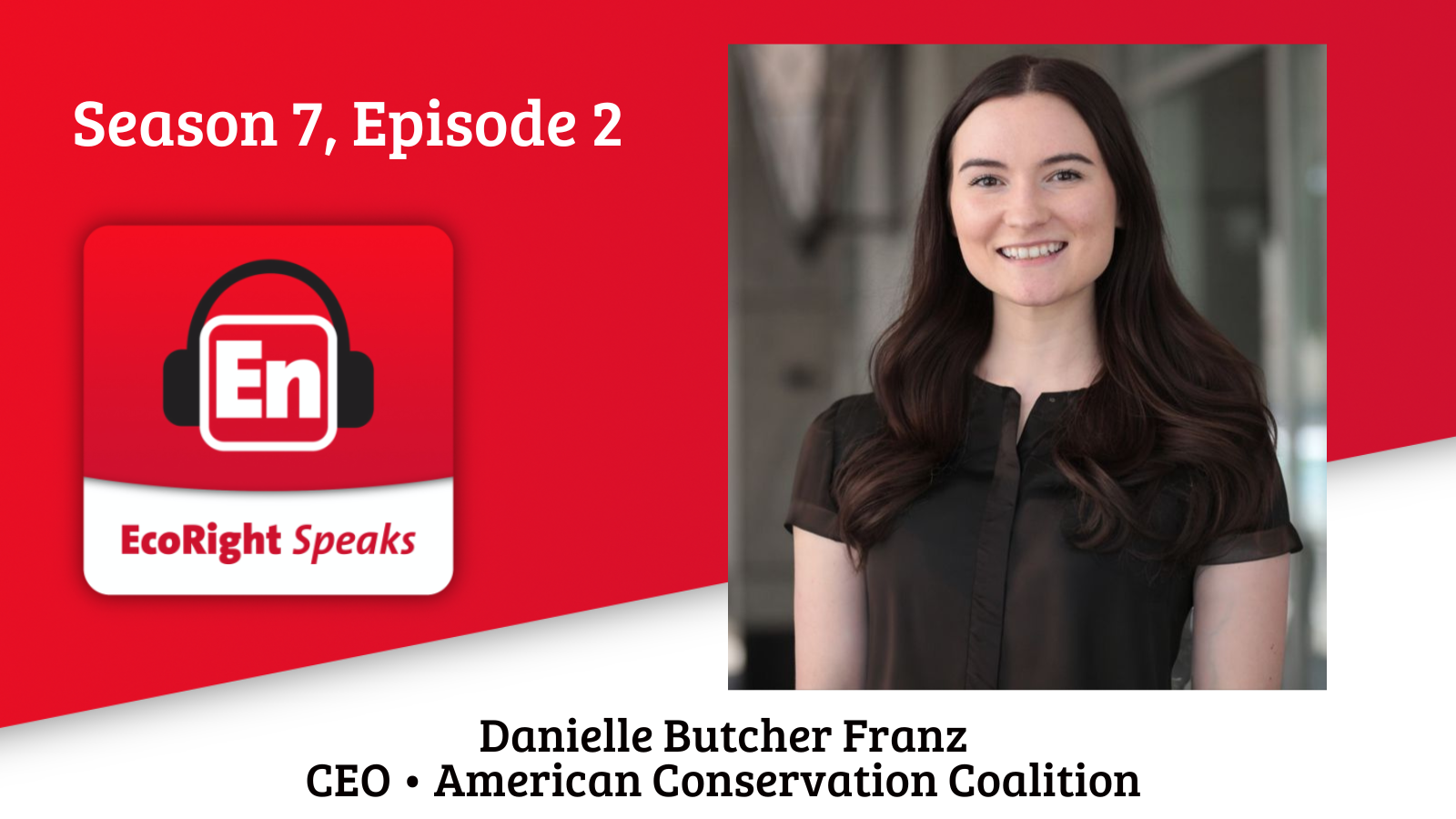 EcoRight Speaks, Season Seven, Episode Two: Danielle Butcher Franz
First, Congratuations are in order.
Danielle Butcher Franz is the new CEO of the American Conservation Coalition, where she has played an instrumental role in the organization's founding, vision, and strategy. As a pivotal member of the team since its inception, Danielle has dedicated her career to building bridges between traditional conservative values and environmental advocacy.
Danielle's passion and expertise have earned her fellowships with the Independent Women's Forum and the Foundation for Economic Education. She is also a member of the American Enterprise Institute's Millennial Leadership Network and served on the British Conservation Alliance's advisory board for a three-year term.
In this episode, we talk about ACC's recent Climate Summit, as well as her strategic vision for ACC under her leadership.
Coming up next week, an unscheduled break because due to technical difficulties, we lost the recording of episode three (blame Zoom) and have to re-record it. But in two weeks we will bring you Ryan Smith, chair of the Utah Federation of College Republicans.
Quote of the week: Support for carbon tariffs
"The market is demanding decarbonization. There's a cost to that," Kevin Dempsey, CEO of the American Iron and Steel Institute, told Axios. "The risk is, frankly, if we don't create a GHG intensity-based tariff system, all of this progress that's been happening in the U.S. could be undermined."
Florida History Project podcast: Listen to Bob Inglis as he makes a guest appearance on this podcast to talk about conservative climate solutions.
Also, you can find Bob's written word here, published in the Grand Forks Herald: Hats off to Sen. Cramer for the PROVE IT Act.
"If we're ever to solve climate change, we've got to get China in on it. Sen. Kevin Cramer (R-ND) has introduced a bill with Senator Chris Coons (D-DE) that could be the first step toward that goal. It's called the PROVE IT Act, and it calls for the collection of data that would establish the carbon footprint of important products. Those numbers are likely to show that America leads the world in clean production methods," Bob writes in his op-ed. "Armed with those numbers, America could require dirtier imports to pay a carbon tariff that levels the playing field. A carbon tariff isn't part of the Cramer-Coons legislation, but the PROVE IT Act could supply the numbers that would make a carbon tariff possible."
For more on the PROVE IT Act, click here.
That's it for me. Off to my high school reunion! Thanks for reading!