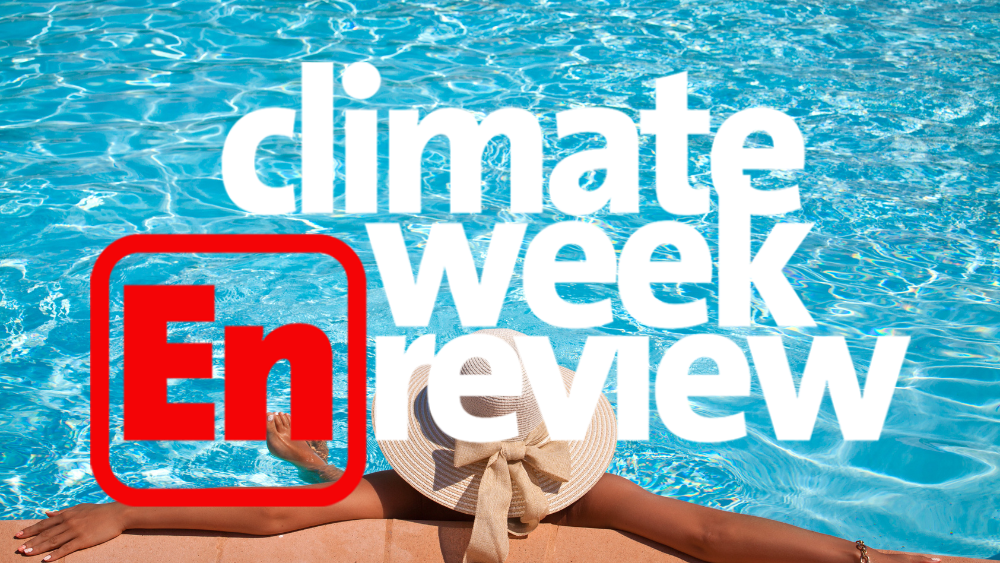 Last. Newsletter. In. August.
We blew through my least favorite month (with the exception of the last day, which is my sister's birthday and I'm very happy she was born) of the year. I hope there is a vacation or at least a nice long weekend in your future as we exit summer and prepare to enter fall.
This week's must read: Wait for it… literally… we are waiting for it…Mary Anna Mancuso (I mean, who else?) had her hot takes from the GOP debate essay accepted by The Hill. And they said they'd publish it today… but honestly, y'all… if I don't send this now, you're all going to be off enjoying your weekend. So use the Google on Saturday and find it for yourself! (There's a teach a person to fish analogy there somewhere…)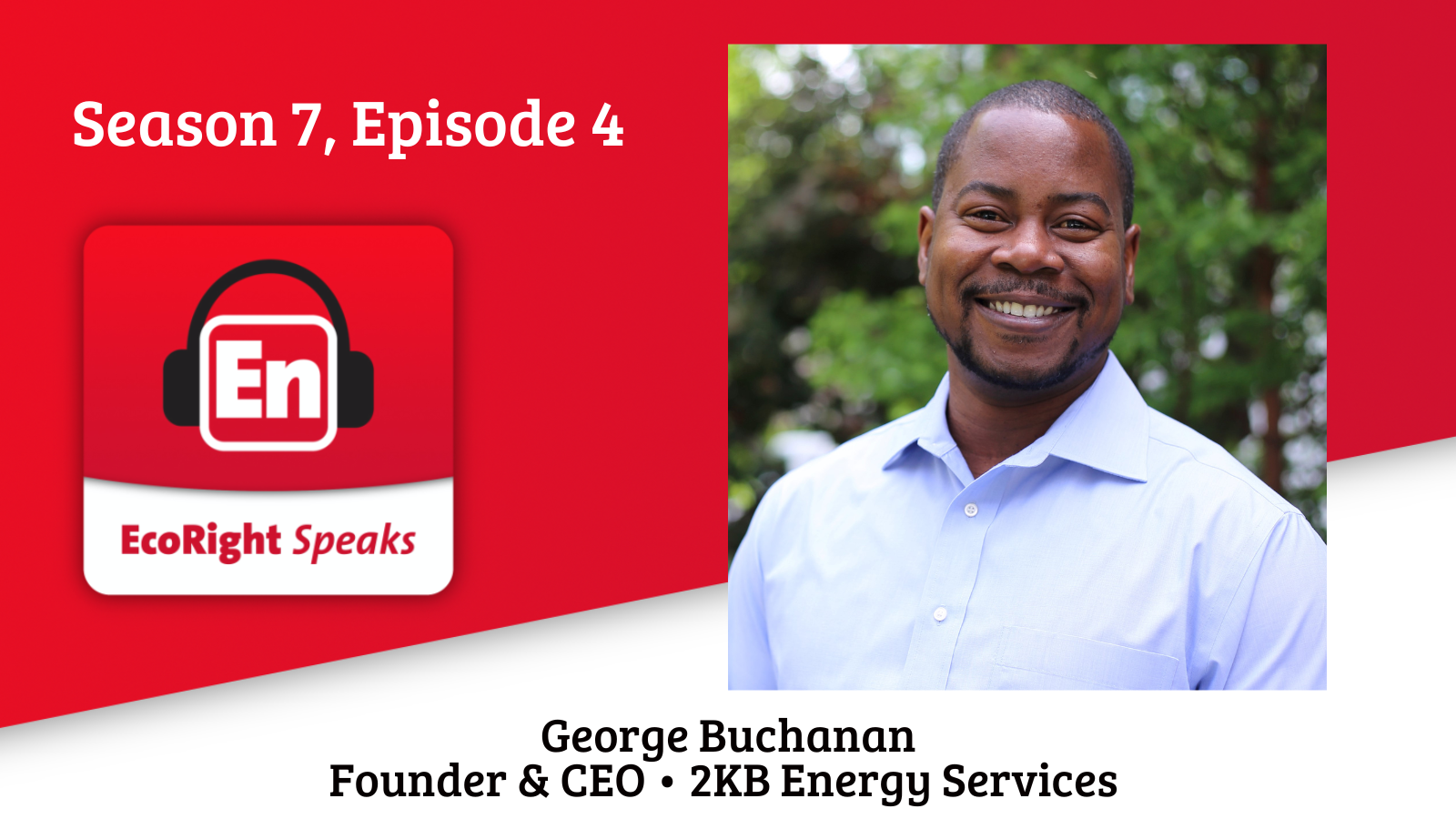 EcoRight Speaks, season 7, episode 4: energy expert George Buchanan
Welcome back, this week's guest is George Buchanan, the founder and CEO of 2KB Energy Services, a company aiming to eliminate all forms of waste, while fostering environmental and social stewardship and creating professional and educational development opportunities. George is a project executive and subject-matter expert in energy and environmental solutions with over 20 years of experience. He is ,results-driven, dedicated to helping clients holistically manage their supply and demand-side energy spend, finance capital projects, and accumulate cost savings. George holds an MBA from Georgia State University and a BS in Electrical Engineering from Florida A&M.
We talk about his nonpartisan efforts to help communities embody sustainability. Hope you enjoy the episode!
Coming up next week, Bob Inglis, Alex Bozmoski and I chat about the climate change part of the GOP debate. Tune in on Tuesday!
LTE of the week: The Hidden Cost of Climate Change (Deseret News)
"The biggest headline is the record heat across the U.S. and other parts of the world," the author writes. "Heat so devastating that it is killing a record number of people; heat kills more people than any other natural disaster. Read deeper into the news and we learn of the hidden costs of climate warming. For example, several major insurance companies no longer provide home-owners insurance or are raising prices in California, Florida and Texas because of weather-driven disasters."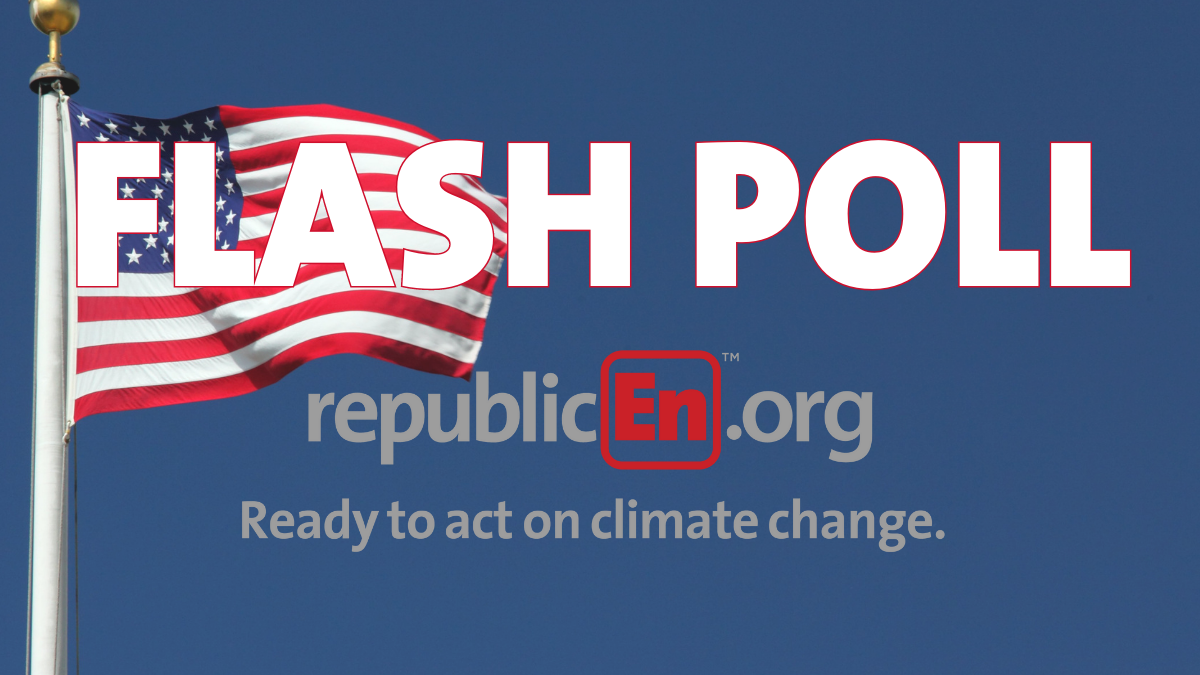 Take our poll:
Have you participated in
our latest poll
? If the answer is yes, skip ahead. If the answer is no, read on!
The European Union is going to apply a carbon tax to imports starting in 2026. America could tax imports from carbon-polluting countries, too, like China. When it comes to carbon pricing: can we do it better?
Quote of the week: From Benji Backer, founder of American Conservation Coalition, regarding the GOP debate on Wednesday night.
"Young people will never vote for a candidate that doesn't believe in climate change," he said after the debate. "We're not going away, we are normalizing this as part of the Republican conversation. Republicans deserve to lose if they are climate deniers and don't have a plan."
That's it for me, readers. I'm off to Maine (as if you didn't know) and will be back in your inboxes after Labor Day. See you then!