Welcome to my special birthday edition. Today is my actual birthday and you are giving me a fantastic gift by opening this email. It has been a year of ups and downs and I'm looking forward to another turn around the sun.
This week's must read: Former congressman to business leaders: political courage, leadership needed now more than ever (Greenville Journal) At a recent breakfast hosted by the Greater Greenville Chamber of Commerce, our Executive Director Bob Inglis spoke alongside former Rep. Heath Shuler.
From the article: "Shuler said leadership and political courage are needed now more than ever as members of both parties pander to the extremists within their own ranks. Inglis agreed and said this is where the rational voices of business leaders can make a meaningful impact. Failing to engage with political leaders has demonstrable consequences."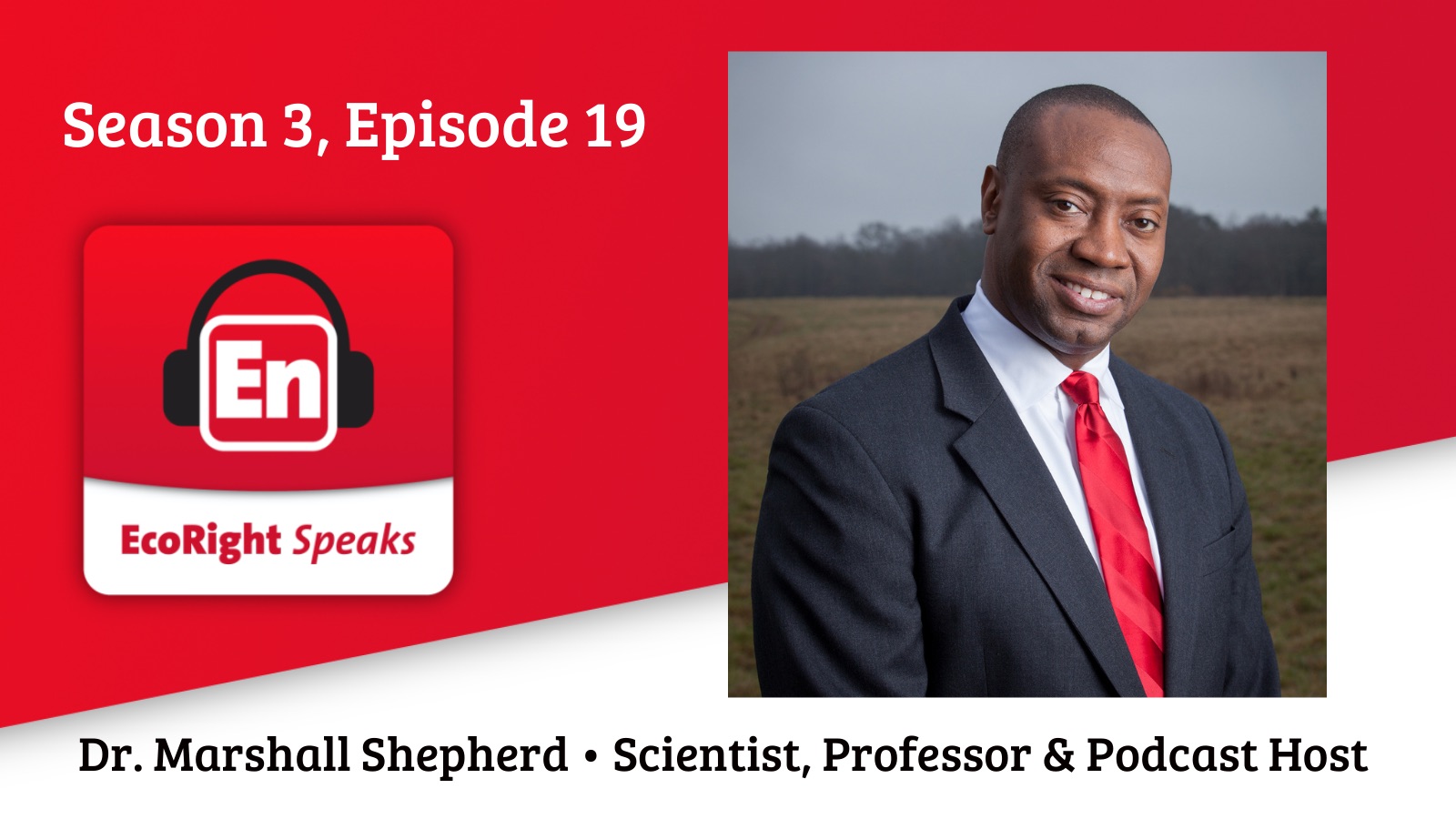 EcoRight Speaks, season 3, episode 19: Dr. Marshall Shepherd
This week's special guest is Dr. J. Marshall Shepherd, a leading international expert in weather and climate and Distinguished Professor of Geography and Atmospheric Sciences at the University of Georgia. Dr. Shepherd is also the host of The Weather Channel's Award-Winning show Weather Geeks, a pioneering Sunday talk podcast/show and he's a contributor to Forbes Magazine. In 2021, Dr. Shepherd was elected to the National Academy of Sciences, National Academy of Engineering, and American Academy of Arts and Sciences, some of the highest honors that a scientist or engineer can achieve. He is the first UGA faculty member in history to achieve this trifecta and likely the first African American to do so. Per NAS, he may be the 2nd person to be elected to all three of those academies in one year. In 2021, Dr. Shepherd received the American Geological Institute's Award for Outstanding Contribution to the Public Understanding of the Geosciences. 
He's not only accomplished, he is a joy to talk to and has that magical gift of being able to talk about wonky topics in a way that is digestible. For what I hope is just the first of many conversations, tune in for my chat with Dr. Marshall Shepherd. 
Next week we wrap up season 3 with a highlight reel episode! See you then!
Spotlight on Spokespeople: Mary Anna Mancuso is at it again with this op-ed published in The Invading Seas reprimanding Gov. Ron DeSantis for his newfound harmful rhetoric on climate change, whereas in the past, he was such a breath of fresh hair.
"Early in his term, DeSantis showed his leadership by hiring the state's first Chief Resilience Officer, our first Chief Science Officer, and seemed to recognize that Florida can ill-afford to make climate change the polarizing, partisan issue that it can be at the national level," she writes. "But the state needs to do more than adapt to a changing climate. We need to reduce emissions and because carbon dioxide emissions can't be controlled by just one state, our lawmakers at the federal level need to act decisively too. What we don't need is more harmful rhetoric."
You'll have to read her piece to see what the governor said.
And I'm off to go saber champagne and plan what to order for special takeout dinner even though in the end, my teen and I will probably only agree on pizza. (In case you're interested in sabrage, check out the video below.)
And tomorrow, I'm attending a book reading with the one and only Katharine Hayhoe.
Have a lovely weekend!