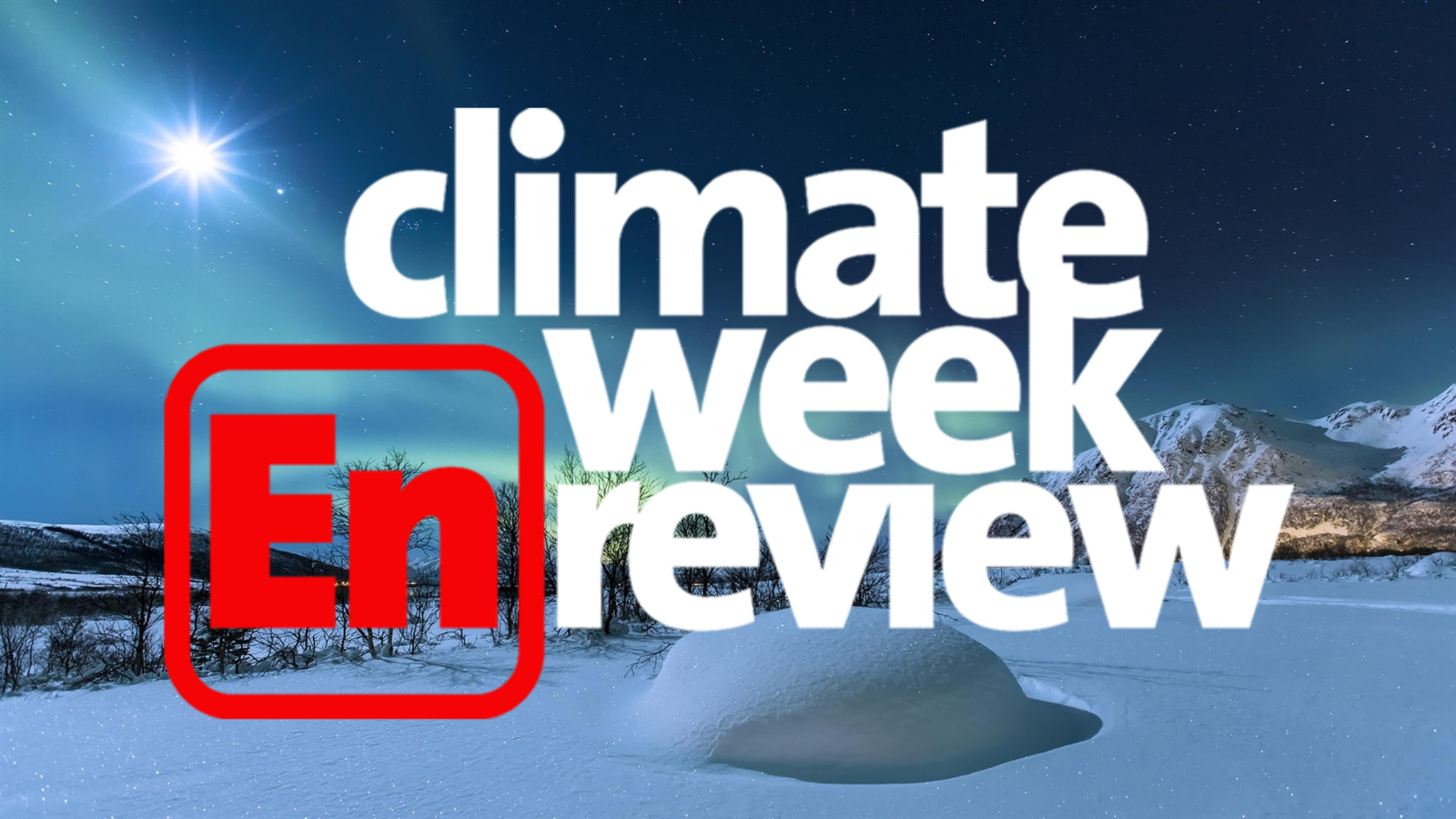 Hello and welcome to Friday! Hope everyone has had a wonderful week and that all my New Englanders stayed warm during that cold front. It's 60 here in the DMV today so hard to believe just a week ago, my brother was reporting negative 45 with the wind chill (a balmy minus 25 without it) from my home town outside Bangor.
This week's must read: This op-ed comes from our EcoRight Leadership Council member, Mary Anna Mancuso, who wrote The U.S. must win the green technology race against China for Real Clear Energy.
"During the Cold War, America had an incentive of nuclear proportion (no pun intended) to beat the Soviet Union. The stakes are just as high in the green arms race with China," she writes. "Ceding this race to China, allowing their clean energy products, produced less efficiently and environmentally friendly than comparable products in the United States, would weaken our position both at home and abroad."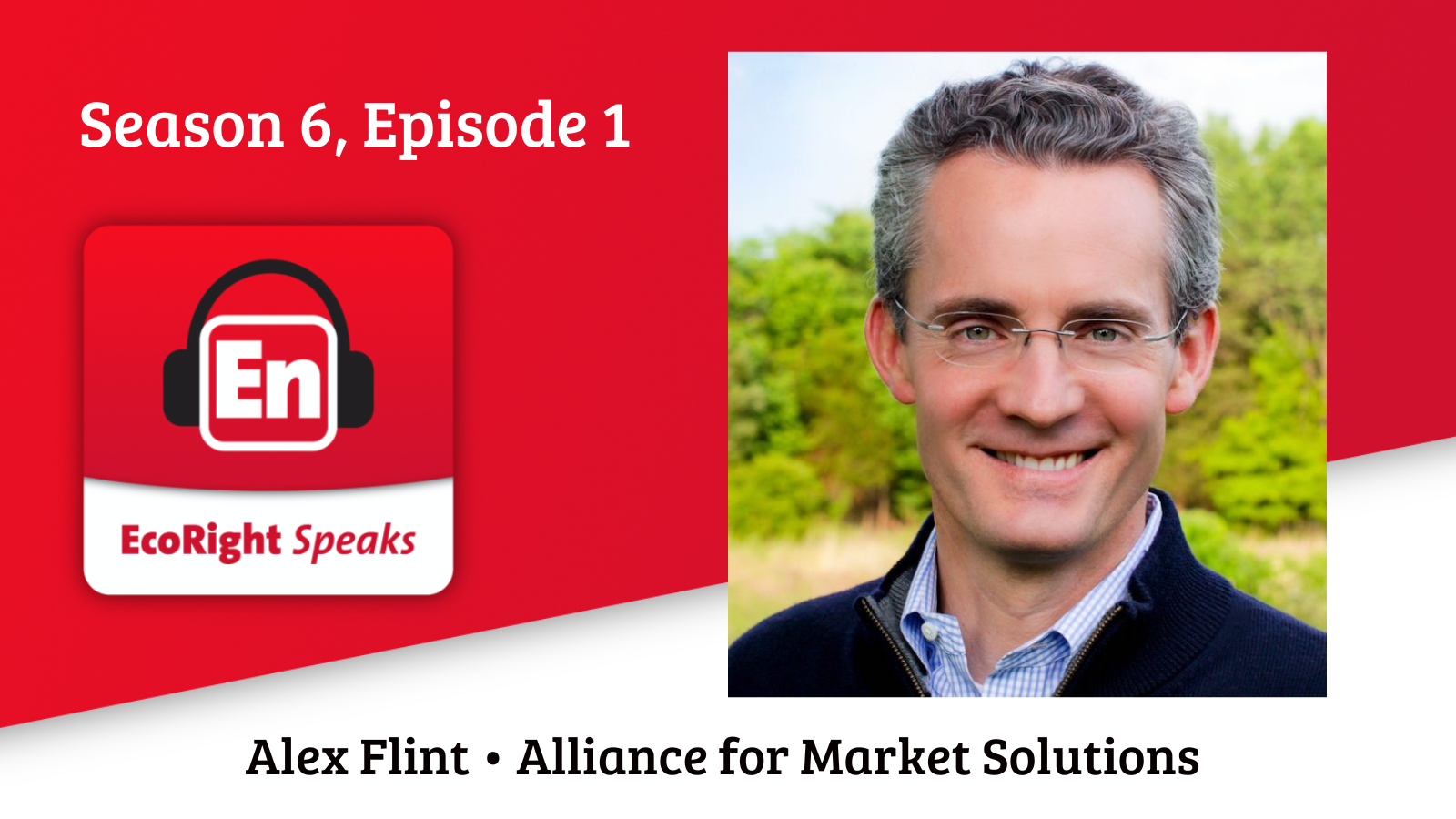 EcoRight Speaks, season six, episode one: Alex Flint
And we are back… welcome to the sixth season of the EcoRight Speaks. For our kick off episode, it seemed only fitting that we talk to the EcoRighter with a finger on the pulse of all the energy and climate action on Capitol Hill, our friend Alex Flint from Alliance for Market Solutions.
Alex talks about what he sees the new Congress doing legislatively this year and of course, we talk about our favorite free market mechanisms for solving climate change.
Coming up next week, my conversation with the Climate Leadership Council's Catrina Rorke.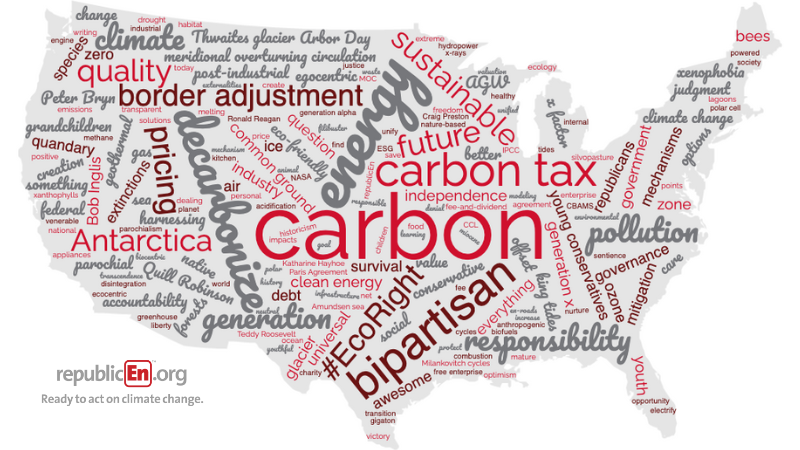 EcoRight A to Z:
Who says word clouds are passé? We think this one looks powerful! This is the culmination of words collected from our republicEn community for the #EcoRight Alphabet. Look closely and you'll see some key climate actors, including Bob Inglis, Katharine Hayhoe, Quill Robinson, Craig Preston, and Peter Bryn. These are some of our favorite people and it looks like they are yours, too!
You can find the full results of our poll here.
And that's it for me! I'll see you next week, same great time and same great place!