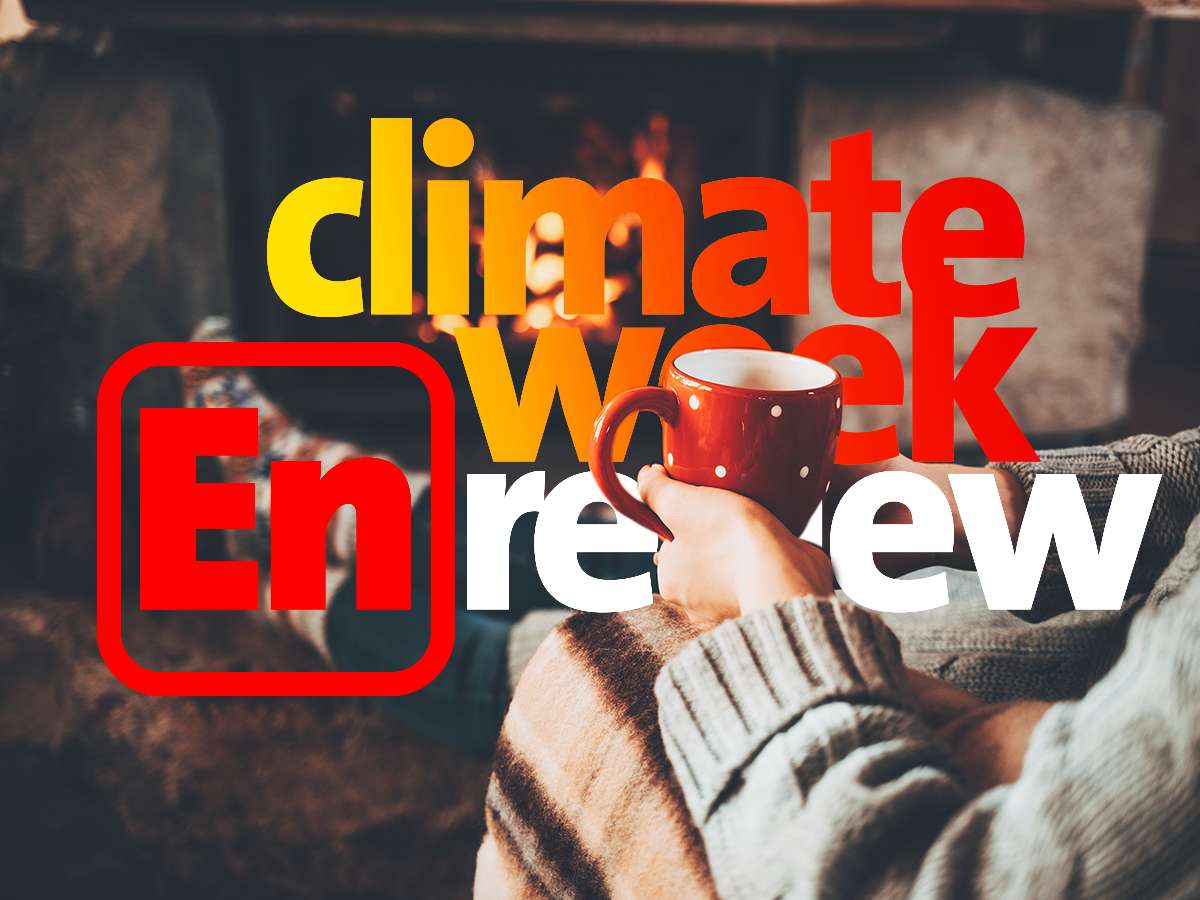 Hello and happy Friday! It's truly a new day and there is much to be thankful for and to look forward to. With the current make up of Congress and the White House, EcoRight voices are more important than ever. Let's roll up our sleeves.
The EcoRight Speaks, season 2, episode 2: This week, we shared my conversation with one of the co-authors of the World's Littlest Book on Climate Change, 10 Facts in 10 minutes about CO2.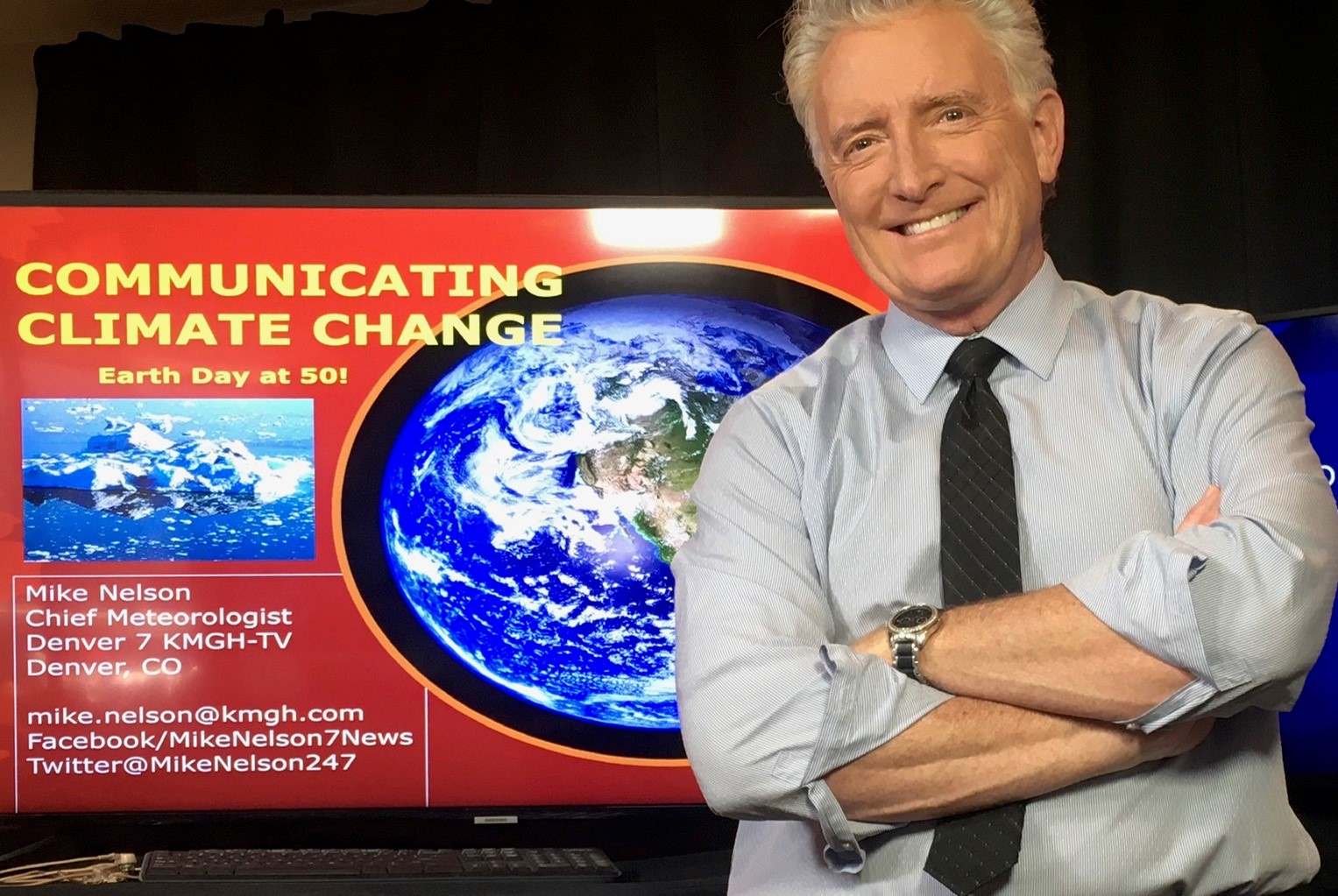 Mike Nelson, our guest, is an award-winning meteorologist from Denver, Colorado. Mike has won 18 Emmy awards for Outstanding Weather Anchor. (Side note: in our Skype conversation, I could see some of his Emmys on a shelf behind him.) He breaks down the difference between weather and climate in an easy way and talks about how he got interested in spreading the word on climate change. 
Tune in next week for my conversation with Martin Ogle, the entrepreneur behind the ALL Careers Initiative, his effort to incorporate sustainability into all professions, not just so-called green jobs.
Spotlight on Spokespeople: We were happy to see Nicole Kirchhoff, one of our newest team members, published by the Invading Seas Project with her op-ed challenging the Florida delegation to quickly fill in the shoes left by the now retired Rep. Francis Rooney. In Wanted: New conservative leadership to address the challenges of the climate crisis, Nicole writes: "Florida is particularly vulnerable to the damage caused by the warming climate. You'd think a sense of urgency would overcome political obstinance. Yet only two Republicans in Florida's congressional delegation, Congressmen Carlos Curbelo and Francis Rooney, have put forward serious, conservative solutions to the climate crisis. Neither is still in office, leaving a climate leadership vacuum in the Florida delegation, to whom I ask — who among you will lead this country toward an equitable carbon pricing system, one that relies heavily market-based solutions to the climate crisis?"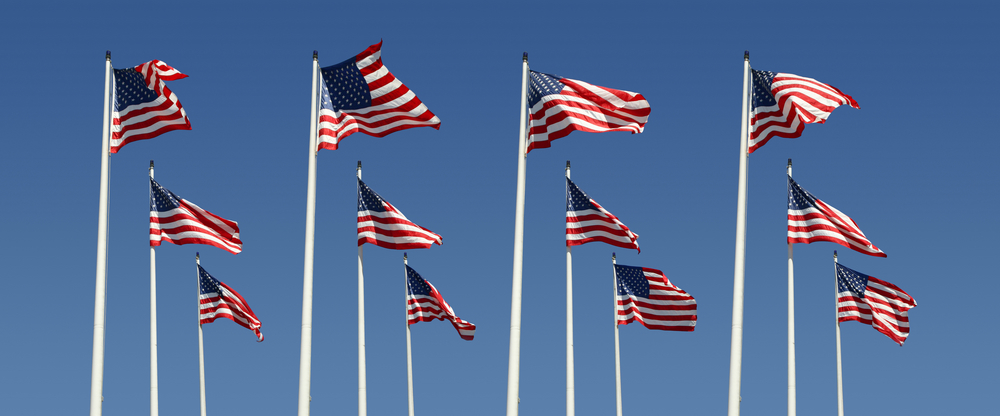 Chamber endorses market-based climate action: The U.S. Chamber of Commerce, once a powerful obstacle to the passage of climate change legislation, has issued a new approach to climate change which includes support for market-based solutions.
"We believe that there is much common ground on which all sides of this discussion could come together to address climate change with policies that are practical, flexible, predictable, and durable. We believe in a policy approach that acknowledges the costs of action and inaction and the competitiveness of the U.S. economy," the group's climate statement reads. The Chamber believes any policy should "support a market-based approach to accelerate GHG emissions reductions across the U.S. Economy" and also that such policy should be bipartisan and built for durability.
According to Marty Durbin, the president of the Chamber's Global Energy Institute: "While the Chamber is not endorsing any specific proposals at this time, this update to our climate position is not intended to exclude any of those options, but rather to strengthen overall support for market-based solutions."
This week's must read: Alaska's young Republicans: it's time to act on climate change (Anchorage Daily News) "As young conservatives and active members of the GOP, we worry that if our party fails to address climate change soon, its political future may be at risk," Jackson Blackwell and Kobe Rizk write. "By supporting a targeted, free-market response to the climate crisis — such as the Baker-Shultz Plan — our party can uphold its core values while gaining the support of new constituencies." Both writers are involved in Alaska politics and Blackwell is Alaska Regional Director for Young Conservatives for Carbon Dividends.
Quote of the week: "We cannot solve the climate crisis without effective carbon pricing." Janet Yellen, nominee to serve as Secretary of the Treasury.
Rest. Breathe. Read. Enjoy your weekend.