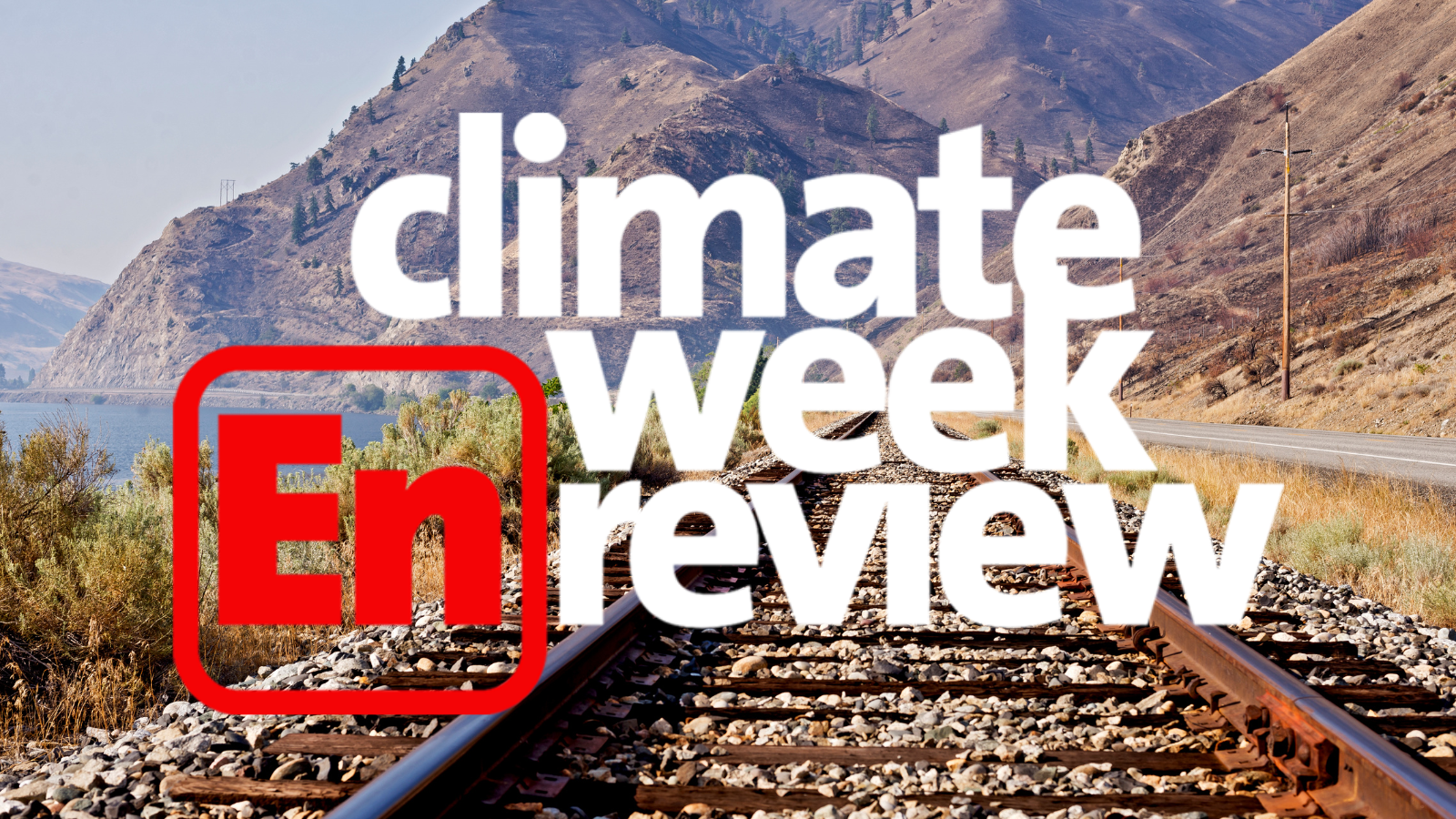 Welcome back! I am so happy to be sliding into your inbox this Friday afternoon. We had a busy week—and by 'we' I mean, Bob Inglis had a busy week, which you will read a snapshot about below.
This week's must read: Climate change: how to talk to a denier (BBC) Former County Youth Chair/Spokesperson and newest member of our EcoRight Leadership Council Lance Lawson (also a podcast guest in season one) is featured in this story about how to talk to the climate skeptics in your life. From the article:
"There is a common misconception that people who don't believe that climate change is real are 'stupid or uneducated," Lance says in the article, speaking from his experience of changing his father's mind on climate change. "But there are a lot of people out there who are just naturally skeptical as part of their personality."
If you missed his season one episode on this topic, it's worth a listen!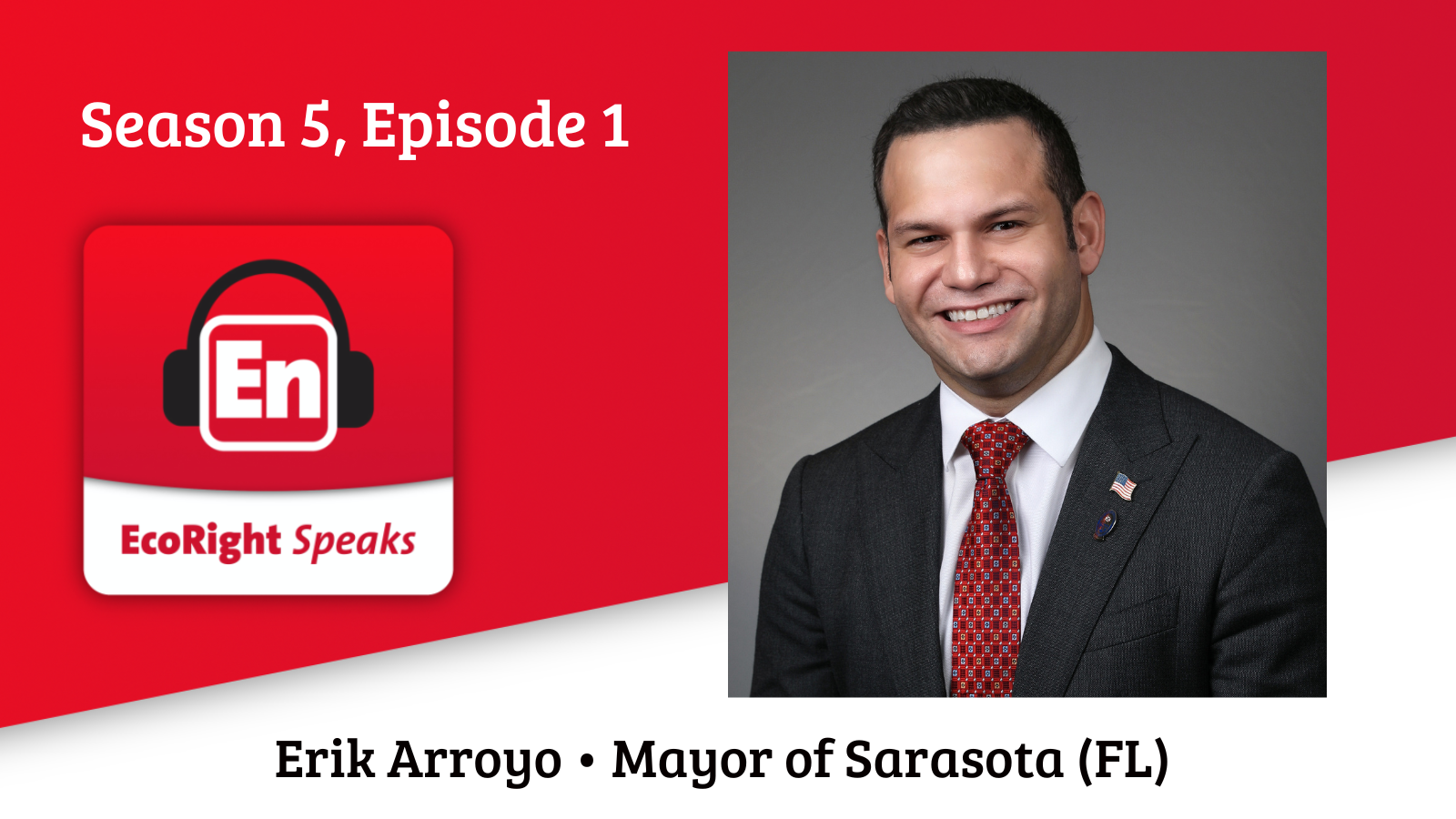 EcoRight Speaks, season five, episode one: Sarasota Mayor Erik Arroyo
Welcome to season five!
Kicking things off, our first guest of this new season is Sarasota Florida Mayor Erik Arroyo. If you're a regular around these parts, you know that we love an active mayor, so after Bob Inglis met him and spoke so highly, we knew we had to have him on the show.
In 2021, Mayor Arroyo was elected, the youngest mayor to ever serve the coastal town of Sarasota, Florida. He's also a city commissioner and practices law at the firm of Band, Gates & Dramis, focusing on business, corporate, and estate planning. Born in the Dominican Republic, he immigrated to the U.S. as a teenager, meeting his wife in a Florida high school, and attending the University of Florida, and Florida A&M for his law degree.
In our conversation, he touches on his embodiment of the American dream as well as the climate challenges facing his community.
Coming up next week: Longtime friend of the pod, strident EcoRighter and North Carolinian Jim Tolbert. He's our first three-peat guest, and he's here to talk about his latest endeavor, C02mmit.
EVENT: Indiana Climate Summit
We are happy to share for our allies that IN-CLIMATE is hosting The Indiana Climate Summit on August 23 at the Purdue Beck Agricultural Center in West Lafayette, IN. It is the only gathering of professionals, producers, and government officials involved in Indiana's food and energy industries and climate. This event aims to educate, inform, and create a dialogue with the idea of Ag as the Solution. Some of the topics we are covering are Carbon Markets, Climate-Smart Farm Practices, Green Finance, SEC Climate Disclosure, Supply Chain Challenges, 2023 Farm Bill, and more.
Members, sponsors, and speakers so far include Corteva, CountryMark, Indiana Corn Marketing Council, Indiana Soybean Alliance, Truterra, Indiana Farm Bureau, American Farm Bureau Federation, WinField United, Indiana Legislators…and more!
Tickets and sponsorships are available online. You can learn more and see the agenda on the website
here.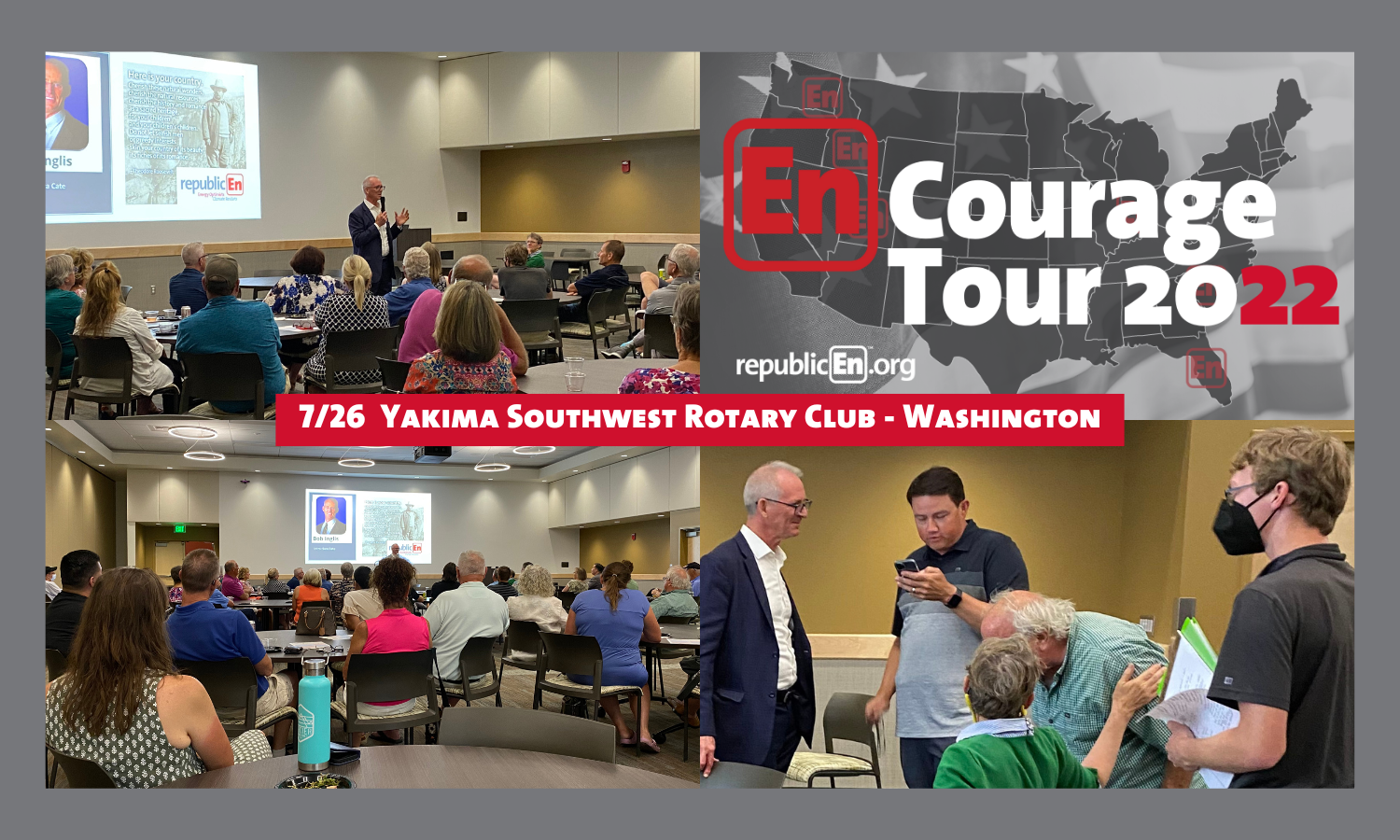 EnCourage Tour 2022: Bob Inglis's Idaho/Eastern Washington swing
As mentioned, Bob is on the road, so stay tuned next week for the page out of his travel diary detailing the specifics of his latest stop on the EnCourage Tour 2022, and for now, accept our teasers of his swing through Idaho and Eastern Washington.
Key quote from Bob's events:
"We're trying to show a way for my party to embrace the idea of free enterprise innovation leading to climate action," he said. "In other words, that we can solve this through the power of the marketplace."
For press related to Bob's travels, check out:
(Thanks to our member, Phil Hoge, for sending the screen grab below of the abnormally high temps in Yakima and the photo of Bob speaking.)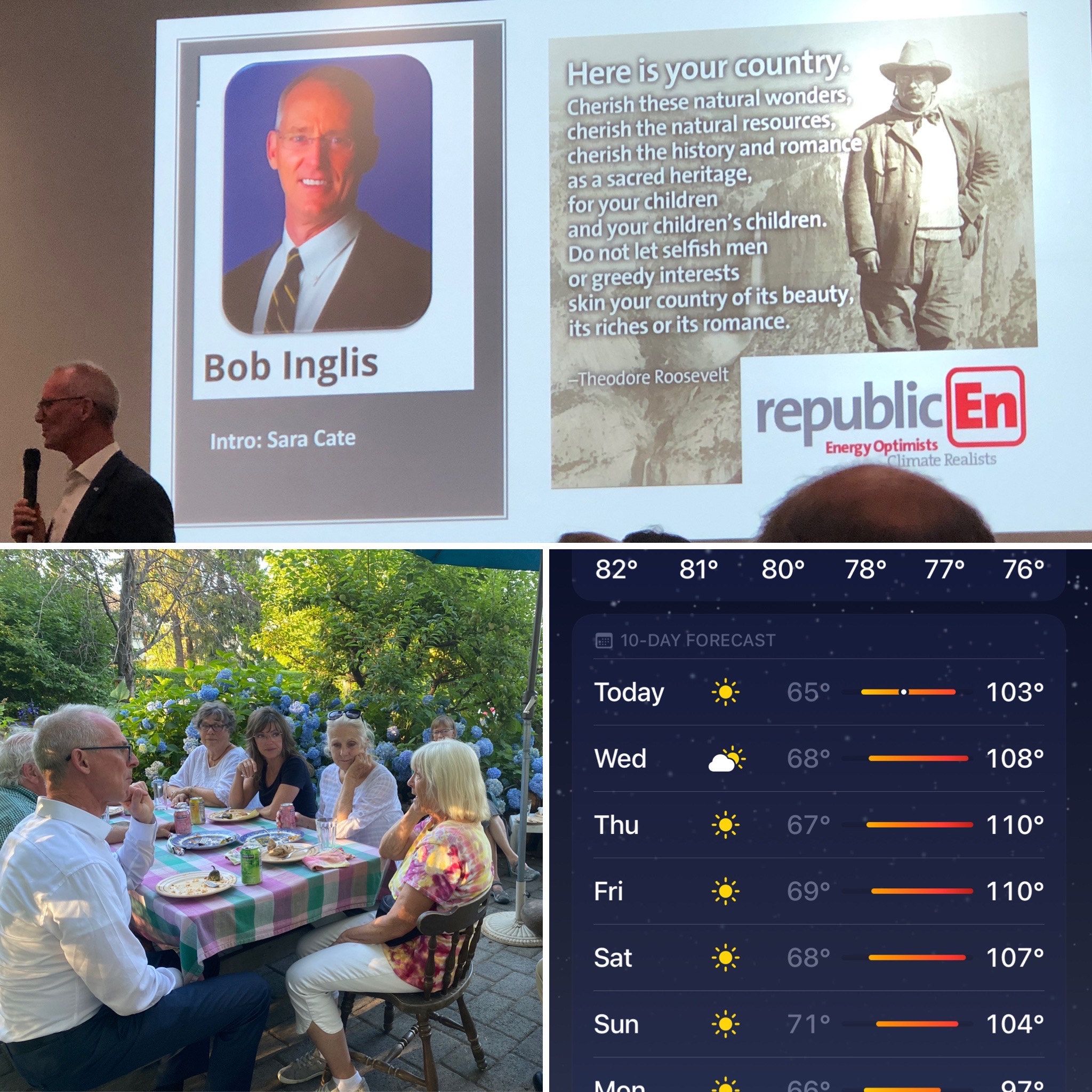 And here we are at the end of another week. Somehow, when I see you next week it will be August, a harbinger of the end of summer. See you then!