Who is watching the Olympics? I know that may seem like it has nothing to do with the EcoRight but we do like to celebrate the moments that bring us all together.
Speaking of the Olympics and fun sports…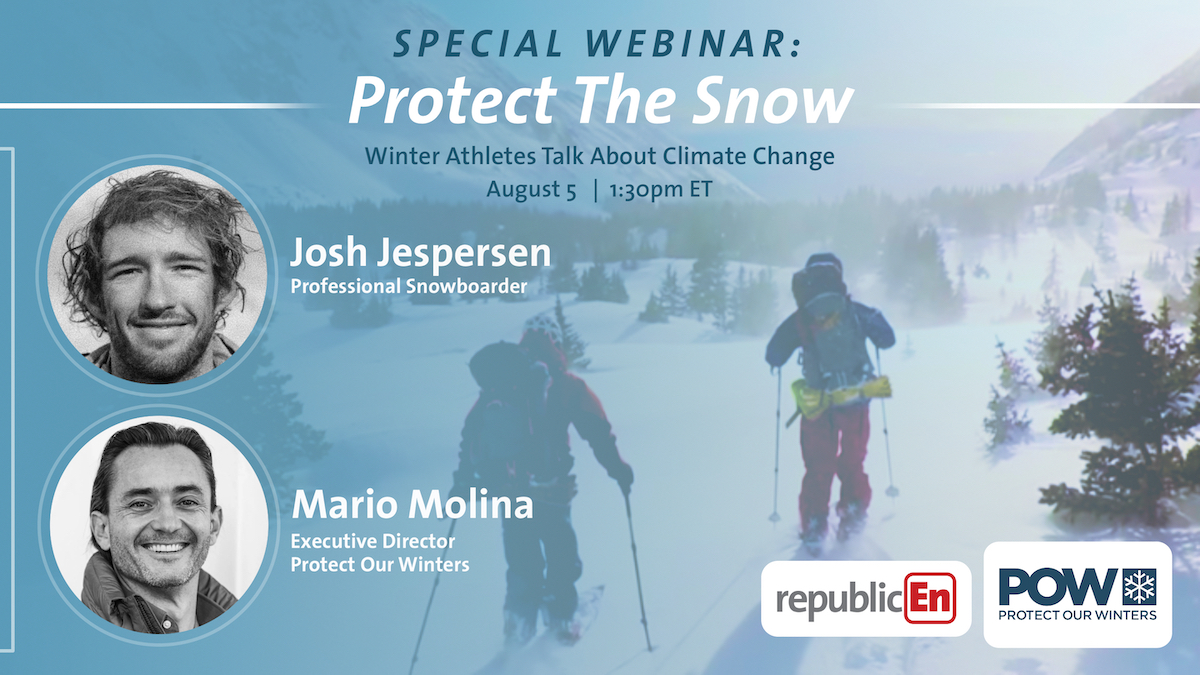 WEBINAR: Protect the Snow  🏂 While climate change may be contributing to one of the hottest summer Olympics in history, its impacts are felt even stronger when it comes to winter sports. Outdoor winter athletes see with their own eyes how landscapes are changing due to warmer temperatures.
On August 5th at 1:30ET, join us for an interactive climate conversation with talented and passionate winter athletes, including professional snowboarder Josh Jesersen.
This week's must read: Our own Bob Inglis penned this piece for the Hill, Why a price is right for carbon. "According to economists on the right and the left, taxing carbon domestically is the best weapon against climate change," he writes. "Accounting for the price of pollution would incentivize the prompt development of affordable technologies necessary to lower emissions. But the idea of pricing carbon in America still receives political pushback. Properly understood, however, this solution doesn't require conservatives or liberals to sacrifice their principles. In fact, a comprehensive carbon tax is the best way to simultaneously slash global emissions and spur U.S. competitiveness."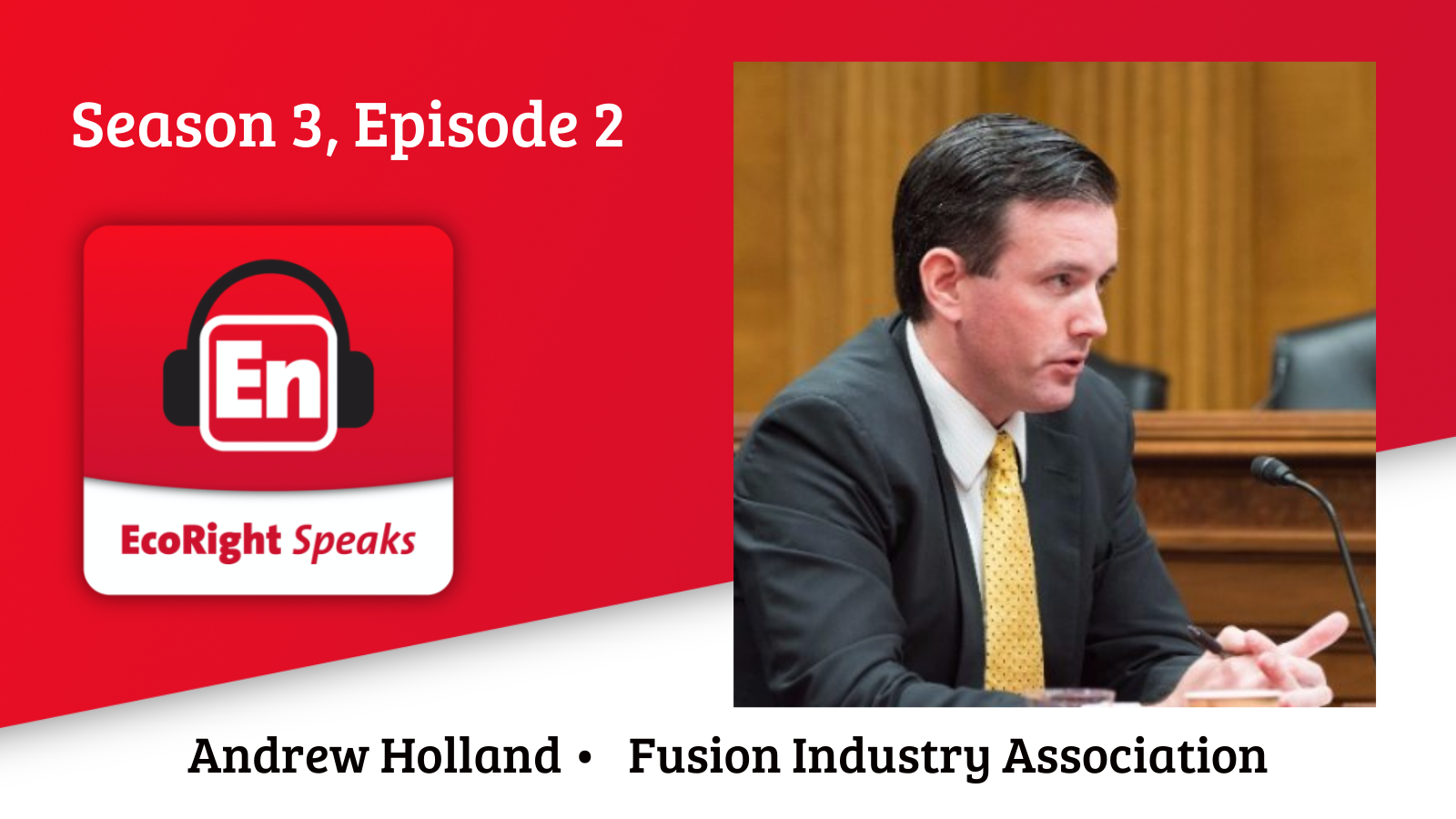 EcoRight Speaks, season 3, episode 2: Andrew Holland
Season three is fresh off the virtual press. This week's guest is our first repeat guest in 49 episodes. Andrew Holland, formerly of the American Security Project, whose wisdom on national security and climate change was featured early in the first season of the show is now  at the Fusion Industry Association.
With his shift in focus, we thought it would be a great idea to have him back.
Take a listen as he describes fusion energy, what it means, what's new in the technology, including the prospects for helping reduce carbon emissions, what the role of government is in commercializing fusion energy, and how to make sure this technology is Made in America. Readers/listeners, I knew nothing about fusion energy before our chat and I really learned so much from my old friend.
Coming up next week: I'm making my own dreams come true with this conversation with Dane Cellars owner and winemaker, Bart Hansen.
Is there a guest you'd like to hear? A topic you'd like us to cover? An event where you'd like a member of our team to speak? Our doors are open to your suggestions, invitations, ideas.
Young Conservatives Plan International Climate Summit: A coalition of conservative environmental groups from the U.S., United Kingdom, and Australia announced they are co-hosting Global Conservative Climate Summit featuring EcoRight legislators and youth leaders at the UN Climate Conference in Glasgow this coming October.
The American Conservation Coalition, Conservative Environment Network, and Coalition for Conservation issued a joint press release detailing how the delegates plan to "discuss and advocate for a conservative approach to climate change, including how market mechanisms can help cut emissions while growing the economy and creating jobs, and international conservatives will have the opportunity to hear from experts, learn from each other's experiences, and strategize."
"Republicans in the House of Representatives formed the Conservative Climate Caucus and created a task force specifically to address climate change. Now, we have an opportunity to take this movement international with our incredible summit partners," ACC's founder Benji Backer said of the effort.
Who is the EcoRight? We use the term EcoRight all the time, but who are we? Meet some of our community and feel free to share your story so we can get to know you, too.
Fun Fact Friday: H/T to our friends at ClearPath for this fun tidbit. The athleisure retailer Lululemon has partnered with LanzaTeach, a carbon recycling company, to create yard and fabric using recycled carbon emissions. Because I needed an excuse to buy more athleisure wear… 
On that note, namaste, friends!