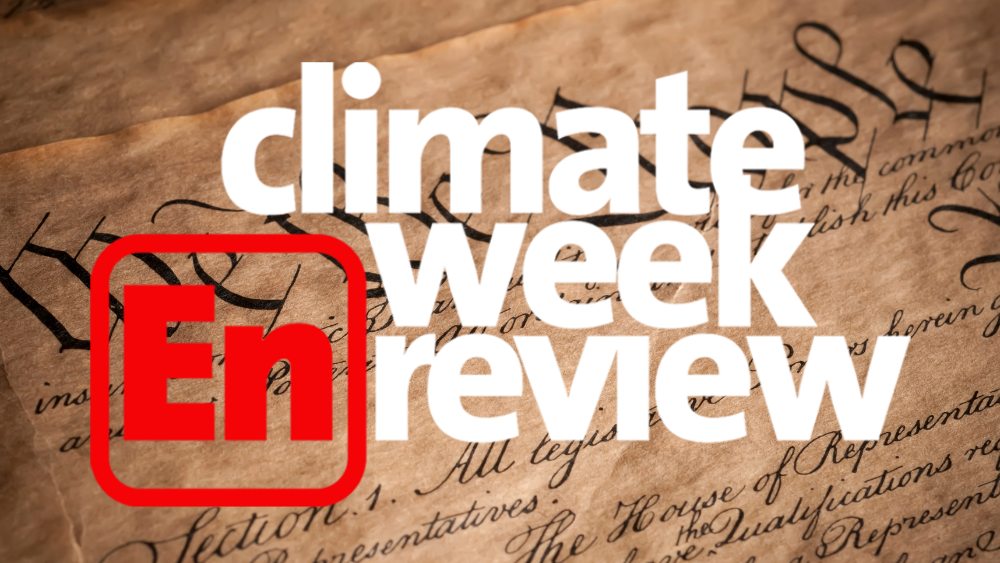 Goodbye, June! Hello, heat and humidity. July is my least favorite month of the year… while August is hotter, I usually get to go to Maine in August. I do not get to go to Maine in July. I have to suffer the high temps and armpit atmosphere. But you know what helps? Ice cream!
This week's must read: Written by our own Bob Inglis, Visionary conservatives leading on climate (The Spokesman Review of Spokane, Washington)
I don't normally paste the entire body of an op-ed in this column space but the paper has a paywall, not even one free read. So here you go! His message is important.
Climate change requires us to come together in common purpose. This moment beckons for leadership from conservatives like U.S. Rep. Cathy McMorris Rodgers. The moment also calls for progressives to open their minds to conservative solutions.
 President Trump is poised to bypass the calling of the moment. His time horizon is short. He wants to win just one more election. He's likely to double down on climate disputation, using it to stir up his base.
Meanwhile, there are other GOP presidential candidates and members of Congress whose time horizons are longer. They hope to win successive elections, and they're keen to respond to young conservatives who want climate action as much as young progressives do. These leaders want to lead on climate, but they're afraid of President Trump.

One way or another, President Trump will be diminished by 2026. Even if he's successful in 2024, the last two years of a term-limited presidency are lame duck years. Perhaps by then, the longer-time-horizon leaders will assert themselves.
We shouldn't have to wait until then for conservative leadership on climate. The issue cries out for the simplicity of a tax swap that conservatives could own (and which many progressives would embrace). Amidst all the talk of goals and timetables, subsidies and direct appropriations, international negotiations and agreements, comes a simple idea based on bedrock conservatism: reduce payroll taxes; tax carbon pollution instead; apply that tax to imports coming from countries without an equivalent carbon tax; watch the world follow our lead.
The world would follow our lead because it would be in their interest to do so. What country would want their exporters forking over carbon taxes to America when those countries could collect those carbon taxes themselves? There would be no need for complicated international agreements and protracted negotiations. Rather, America would be acting boldly, and the world would be following.
Importantly, we wouldn't be growing government to solve climate change. Wage earners would have larger paychecks in their pockets because of the reduction in payroll (FICA taxes). That tax swap (really, an untax on income) would reduce the regressivity of a straight-up carbon tax, making low wage earners better off than they are under the current 12.4% FICA tax. Social Security, the recipient of the FICA tax, would be made no worse by this switch to a broad-based carbon consumption tax.
Best of all, we would be counting on free enterprise to deliver innovation. We wouldn't be doing fickle tax incentives that need to be extended, thereby constituting full employment acts for lobbyists. We wouldn't be attempting to regulate domestic emissions only to find worldwide emissions rising as U.S. manufacturers relocate to nonregulating places where they'd emit even more.
Admittedly, it's a bold approach. It requires visionary leadership. Some counsel a more cautious approach where conservatives vaguely express support for clean energy and embrace functionary adaptations to climate change.
But "functionary" doesn't cut it when "visionary" is needed. Martin Luther King, Jr. didn't tell us that it would be more efficient to have water fountains usable by all races. He told us about his dream. President Kennedy didn't tell us that it would be good for us to try for the moon. He told us that we were going before the decade was out. President Reagan didn't urge the Soviets to put some doors in that wall. He told Mr. Gorbachev to tear it down.
The path is open for visionary conservatives who will step up with a bold solution: untax payroll; tax carbon pollution instead; apply the tax to imports. There are progressives who will see the opportunity to breakout of domestic-only regulations and Inflation Reduction Act tax credits that work only in America. Neither the conservative nor the progressive with be abandoning their principles. Rather, both will be discovering the path to American leadership.
We face a 30-year process of decarbonization. America can get the whole world in on climate action by using the tool of access to the American consumer market. Over the 30 years, policy stability is essential. That's why bipartisanship is essential. Progressives cannot do this on their own. Conservatives have solutions that the left can embrace. We need bold leadership from conservatives. History is ready to reward those who will think more of the next generation than the next election.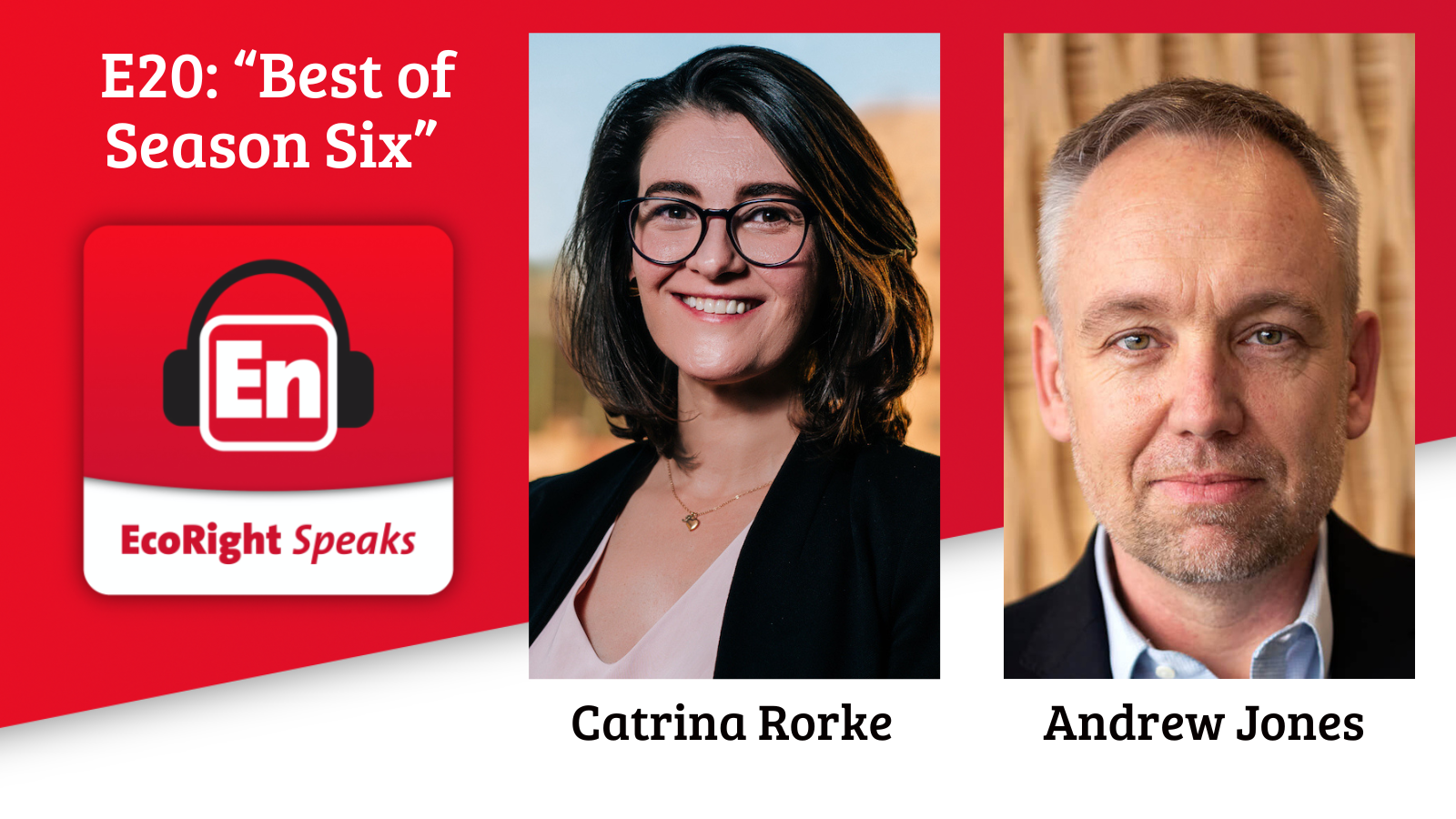 EcoRight Speaks: Season 6 Finale!
We made it!
Six seasons in the bag! What a ride it's been. We can't wait to see where the road takes us.
It's so hard to pick which clips to include… hopefully we are giving new listeners a taste of what to expect and regular listeners a trip down memory lane.
See you in early August for a new season!
Coming up next week… A BREAK! We are looking to premiere season 7 on August 1st, so take the month of July off or catch up on those episodes you missed! But we aren't depriving you of all the fun yet… take our most recent poll to weigh in on the podcast, including making recommendations on guests you'd like to hear on the show!
Majority of Americans support pricing carbon pollution:
In a recent survey, the Pew Research Center delved into how Americans feel and climate change and clean energy policies.
The highlights:
Nearly three-quarters of those surveyed (74 percent)  support US participation in international efforts to reduce the effects of climate change.
Two-thirds of those respondents prioritize the development of alternative energy sources such as wind, solar and hydrogen power over increasing the production of fossil fuel energy sources.
Seventy percent of respondents support taxing corporations based on their carbon emission.
About the same amount reported experiencing at least one of five types of extreme weather in the past year: long periods of unusually hot weather, severe weather such as floods or intense storms, droughts or water shortages, major wildfires, and rising sea levels that erode beaches and shorelines.
Not surprising to this mother of two under 30-year olds, that demographic is more bullish on phasing out fossil fuels that the older dog-no new tricks demographic.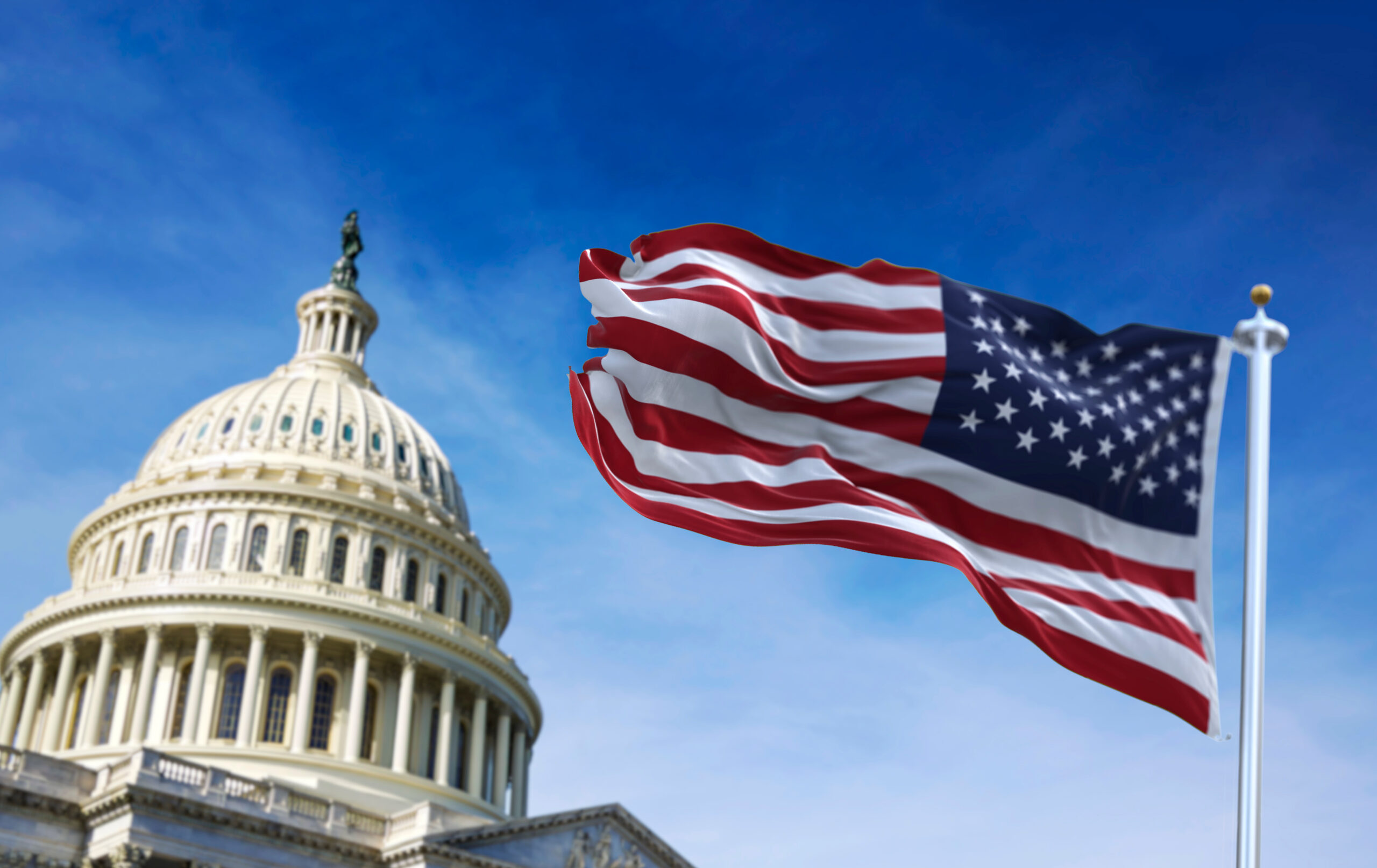 Momentum for CBAM grows:
This week, Citizens for Responsible Energy (CRES) Solutions issued a white paper on the benefits of a carbon border adjustment mechanism. Here's CRES President Heather Reams on why it's an important policy to implement:
"China's global dominance and economic aggression pose two of the most significant threats to the United States' national and energy security," she said. "It is so critical we rethink our trade policy – to not only counter our reliance on China but to capitalize on American efforts to produce clean energy, manufacture goods, and reduce global emissions. We have some of the highest environmental and labor standards in the world, and it should be the United States leading the world in resource development – not the Chinese Communist Party." 
How are you celebrating the 4th of July? I like to bake a cake and decorate with berries to look like the US flag, but my oven is out of commission so I may be doing a deconstructed version of this dessert with ice cream instead of cake. And hoping to get some corn on the cob on the grill. Whatever you do, be safe and have fun.