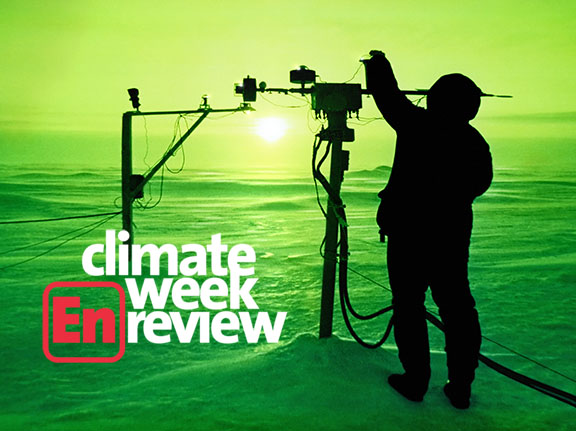 This week, it's been hard for me to think about anything but the war Russia waged on Ukraine. Perhaps it's my Latvian heritage that makes this act of aggression feel worse than other wars. Perhaps it's my 80s child Cold War nightmares coming back. Either way, hoping and praying for peace soon in all corners of the world.
This week's must read: From our friend Quill Robinson, The US must avoid Germany's energy mistakes that empowered Russia (Washington Examiner) Quill writes: "In 2011, Germany had 17 nuclear plants. The three plants left standing will all be closed this year. Germany added more wind and solar power, but that wasn't enough. As the number of nuclear plants inside its borders shrank, imports of Russian natural gas swelled. Nearly 70% of Germany's natural gas imports come from Russia."
You can probably see where Quill is going with this piece. Follow the link to read the rest of his essay.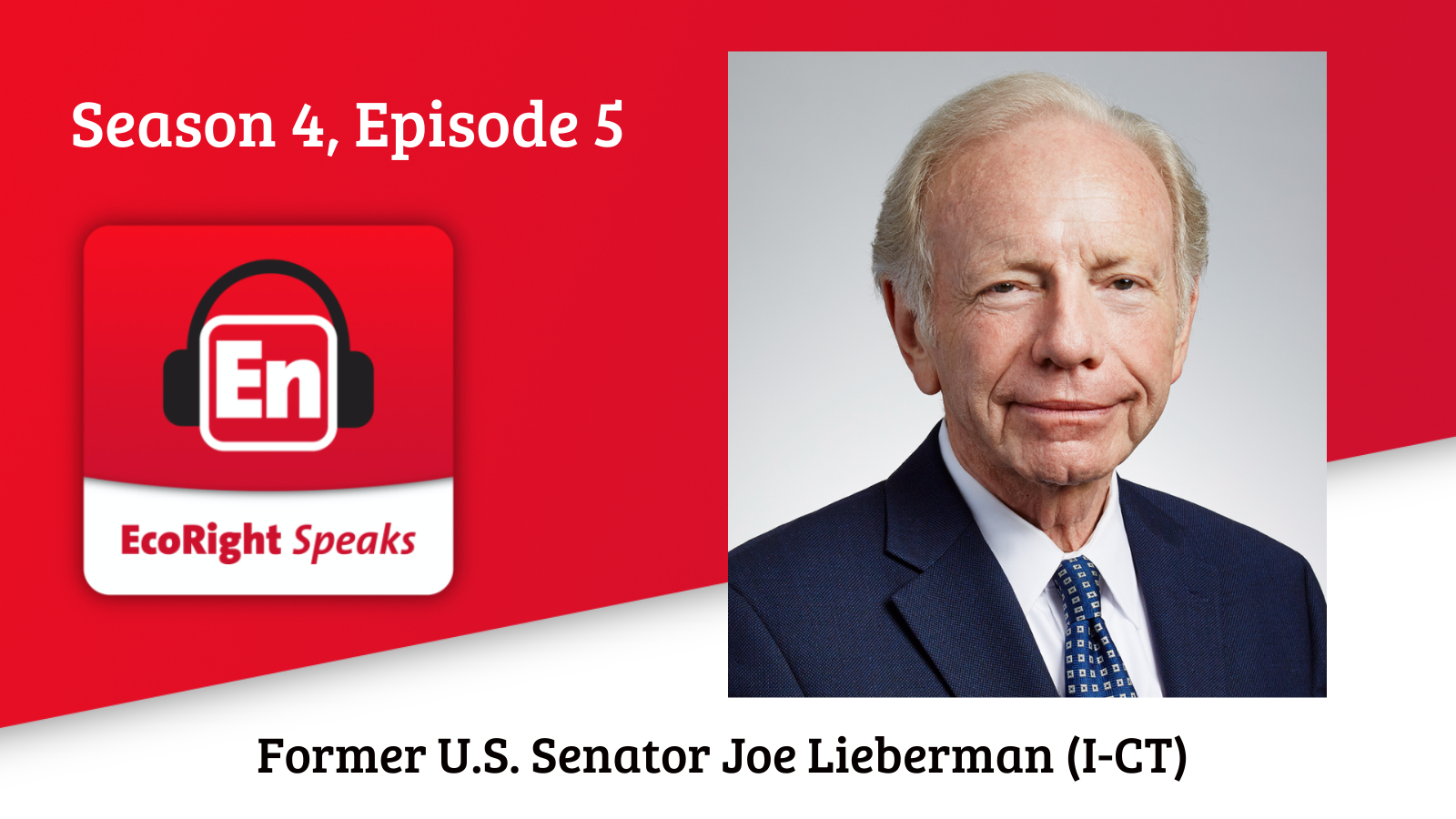 EcoRight Speaks, season four, episode five: former Senator Joe Lieberman
This week's guest is someone I had the honor to work with earlier in my career. Former Connecticut Senator Joe Lieberman is the throughline on all major climate change legislation that attempted to move through the Senate. With a passionate and pragmatic approach, Senator Lieberman knew that in order for climate policy to be durable, it had to be bipartisan. The long-time member of the Senate Environment and Public Works Committee has been engaged on the topic his entire Senate career, working with the late Senator John Chafee (my former boss) on a credit for early action bill in the late 90s, the infamous McCain-Lieberman bill of 2003 and 2005, a climate bill with my other boss, the late Senator John Warner in 2007-2008, and after Warner retired, Lieberman looked to his other friend, South Carolina's Lindsey Graham, whom he came close to introducing a bill with in 2010.
Today, the Senator works with the organization No Labels on post-partisan approaches to policy.
He and I talk about bipartisanship. We talk about his stellar climate career. And the crisis in Ukraine today–and why energy independence is so important.
Have a listen! 
Congrats to Shane V., who correctly guessed that Rep. Garbarino's district was severely impacted by Super Storm Sandy. Listen to this week's podcast for a chance to win a $25 Amazon gift card. Correct answers must be submitted by Sunday midnight ET and a winner will be drawn from correct submissions!
Coming up next week: my conversation with retired meteorologist Jim Gandy, who shares one climate impact not enough people are talking about!
Mark your calendars: Our friends in the Conservative Caucus of the Citizens Climate Lobby are convening in Washington DC for the Conservative Climate Leadership Conference on March 29 and 30th. You can purchase your ticket here to hear an impressive slate of speakers that includes (aside from our own Bob Inglis): Sen. Lisa Murkowski, Sen. Kevin Cramer, Rep. John Curtis, Rep. Brian Fitzpatrick, Rep. Nancy Mace, and Rep. Jaime Herrera Beutler.
Bonus: on top of the agenda, now that folks are doing in person gatherings again, you can network (or maybe just people watch) to your heart's content.
EcoRight Leadership Training: Don't forget to apply to the EcoRight Leadership Training Program. Hone your op-ed and LTE writing skills. Learn the ins and outs of social media. Hear how to plan a successful event. And put those skills to practice on behalf of the EcoRight. We want you!
Wishing everyone peace and joy.