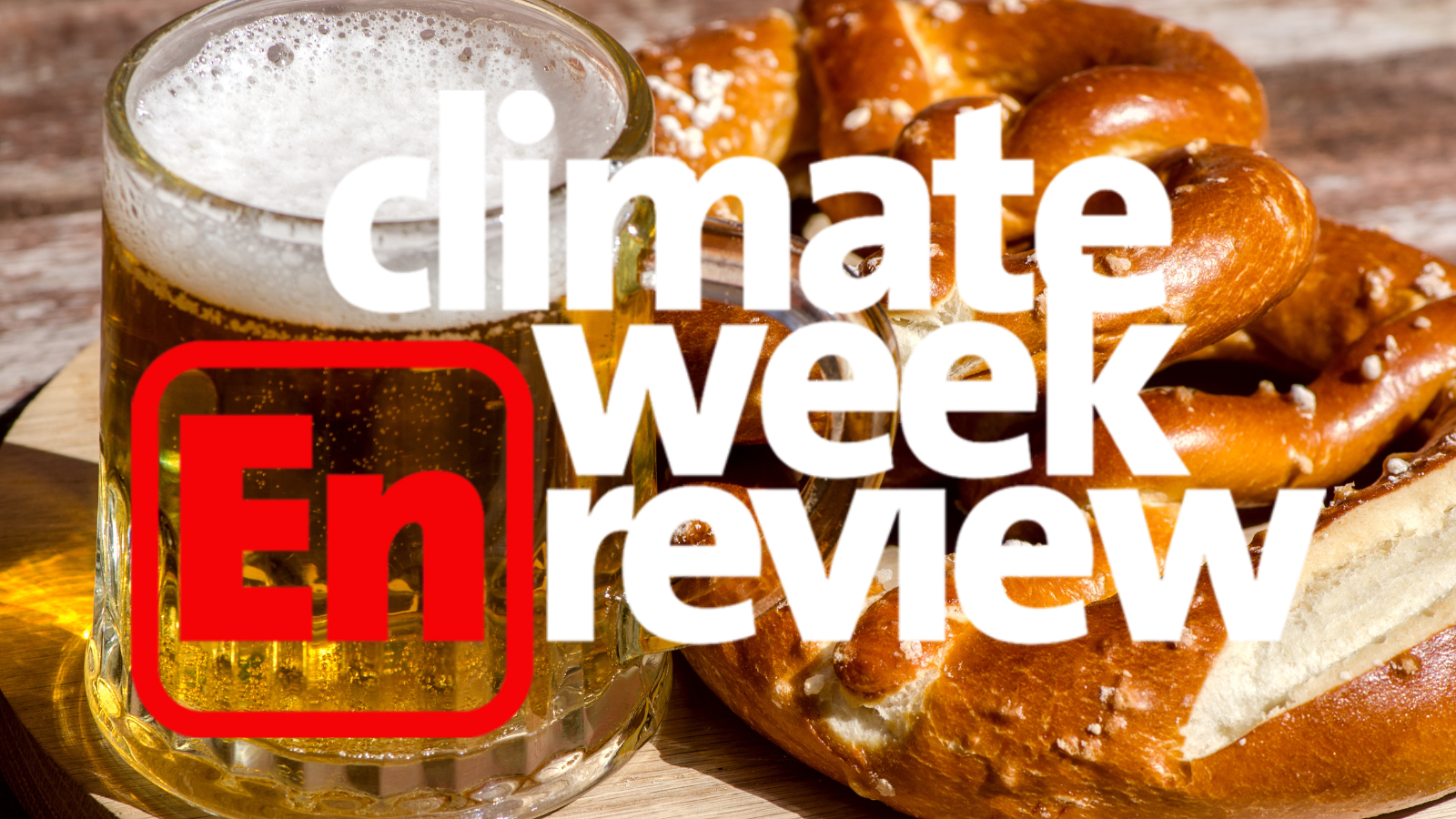 Guten tag!
I hope this message finds you well. In case you didn't guess from the graphic, I am in Germany visiting my son, who is doing study abroad in Freiburg. I'm probably having pretzels and beer as you read this. Given that I'm gone, you will get an abbreviated message from me this week. Will see you back next week, same great time, same great place.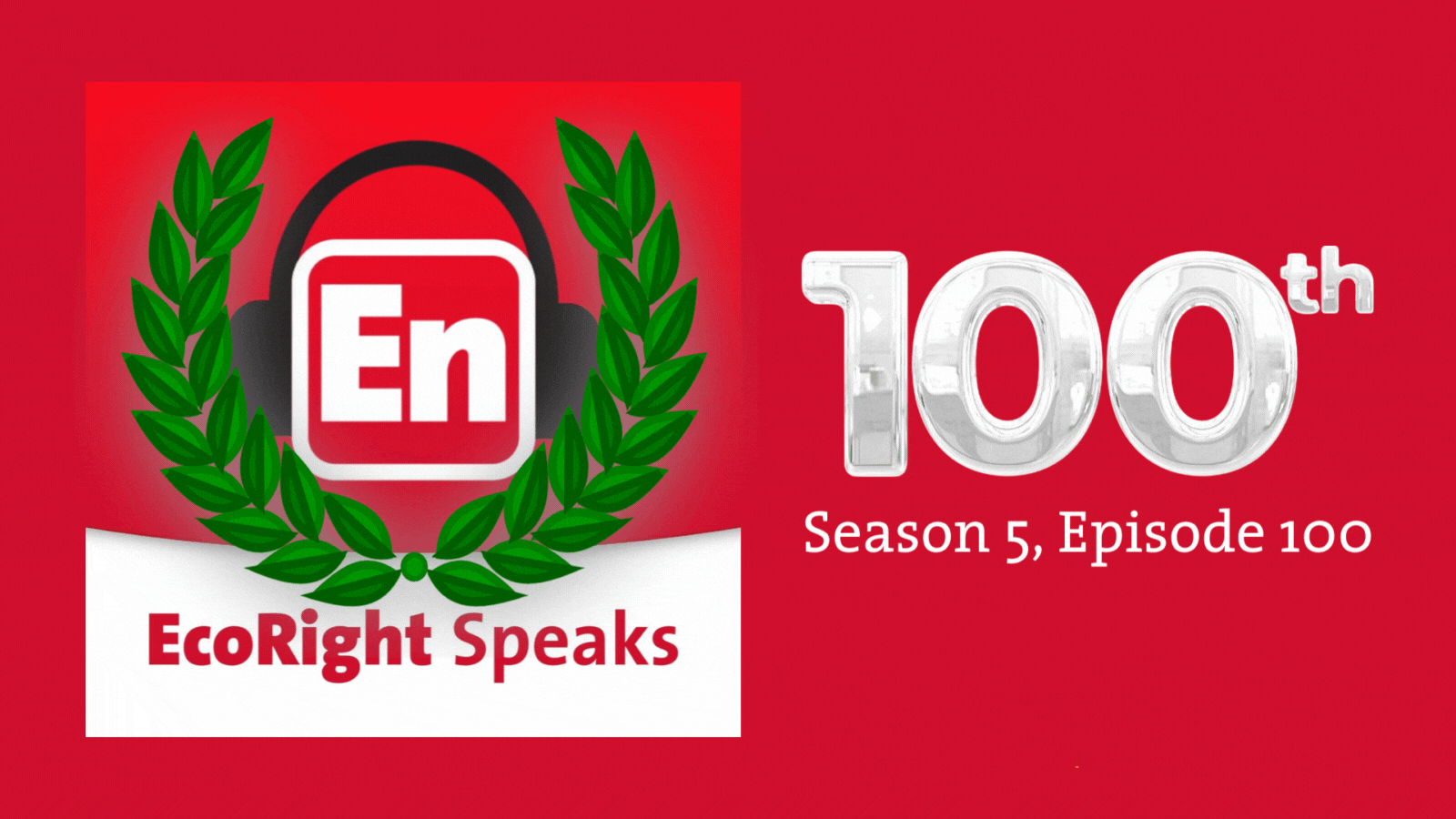 100 Episodes of the EcoRight Speaks 🎉🎂🎈
We are so thrilled to have made it 100 episodes; in the beginning, I wasn't sure we'd make five! But here we are, two and a half years later, and it's a regular content stream for us and something our listeners look forward to. Over the 100 episodes, here is a snapshot of whom we have featured:
Elected officials
Current and former House members:
Carlos Curbelo (R-FL)

Ryan Costello (R-PA)

John Curtis (R-UT) x2

Francis Rooney (R-FL)

Andrew Garbarino (R-NY)

Nancy Mace (R-SC)

Byron Donalds (R-FL)

Claudine Schneider (R-RI)
Current and former Senators:
Sheldon Whitehouse (D-RI)

Sam Brownback (R-KS)

Joe Lieberman (I-CT)
Former governors:
John Kasich (R-OH)

Christine Todd Whitman (R-NJ)
Current mayors:
Jim Brainard, Carmel, Indiana

Erik Arroyo, Sarasota, FL
Other local elected officials:
Holly Raschein (FL)

Gary Clary (SC)

Luke Orlando (TX)
We have had academics, climate scientists, nonprofit allies, EcoRight allies, the business community, journalists, authors, and even a stand up economist. It's been a fun ride and we look forward to the next 100!
🎉🎂🎈🎉🎂🎈🎉🎂🎈🎉🎂🎈🎉🎂🎈🎉🎂🎈🎉🎂🎈🎉🎂🎈🎉🎂🎈🎉🎂🎈
We couldn't do it without YOU, our listeners.
Thank you, thank you, thank you.
Enjoy this Best of 100 Episodes retrospective.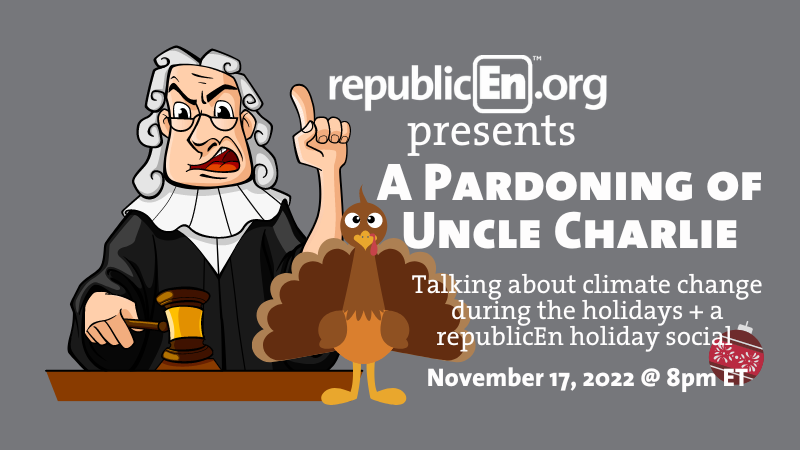 WEBINAR: Don't forget to join us for a webinar on talking about climate change during the holidays, plus some holiday cheer (i.e. bring a drink and join us for a virtual toast). Reserve your spot at the table here.
All the best! See you next week!