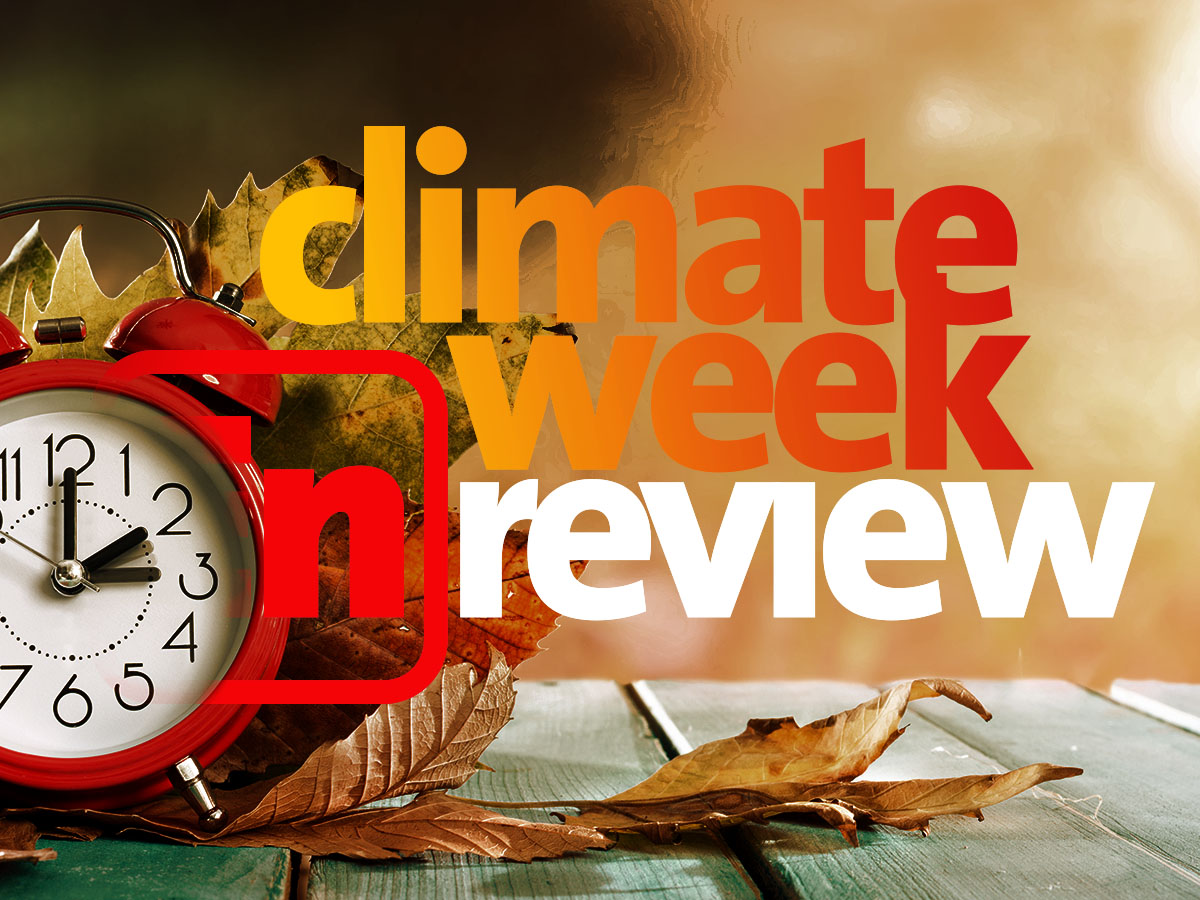 Hello, welcome to November! The second best month of the year is for cozy sweaters, fire places and climate COPs! More on that below. But first, in case you're one of the few people who still keeps a clock that doesn't automatically change itself, remember to fall back on Saturday night and enjoy your extra hour of sleep.
From COP-26 this week: We told you we would report on the highlights, so here you go. Just a note that while the "big names" often go early, the end is when the final agreements are reached.
Canadian Prime Minister Justin Trudeau urged all countries to agree to some sort of global price on carbon. "One of the things we all know needs to come out of COP26 is a clearer call to create a global standard around putting a price on pollution. Not only will that encourage innovation, it will give that clear price signal to the private sector that making the right capital investments to transform to lower emissions makes sense. It also ensures that those who are leading on pricing pollution don't get unfairly penalized," he said.
The EU and US announced their Global Methane Pledge at COP26, which leaders say would reduce warming by at least 0.2C by 2050. Methane is the second most important greenhouse gas warming the planet, after carbon dioxide, which is produced when countries burn oil, coal and natural gas for energy. 
GOP delegation leader Rep. John Curtis told Inside Climate News that COP followers should watch for his coalition to "talk about U.S. innovation—nuclear, carbon sequestration, hydrogen, those types of things, and ways that we can support the president, such as holding China and Russia accountable. We'll be looking for those opportunities to show that we are sincere about this and we really would like to work with our Democratic colleagues."
ICYMI: Just prior to the COP, former California Gov. Arnold Schwarzenegger called out those who cite job loss as a reason not to implement climate policies, noting California has experienced "an increase in job creation since 1990, about 35 percent in [the] green sector…It shows you that you can protect the environment and you can protect the economy at the same time."
From here at home: Senators Kevin Cramer (R-North Dakota), Dan Sullivan (R-Alaska) and Cynthia Lummis (R-Wyo.) unveiled a climate plan that strives to reduce global emissions 40 percent by 2050 compared to current levels by expanding natural gas, nuclear power and carbon capture; building out critical minerals supply chains; and making long-sought reforms the National Environmental Policy Act (NEPA). The plan opposes "mandates, regulations, and taxes" and doesn't detail what policies it supports, so for now, it's in the category of some news is better than no news, but stay tuned.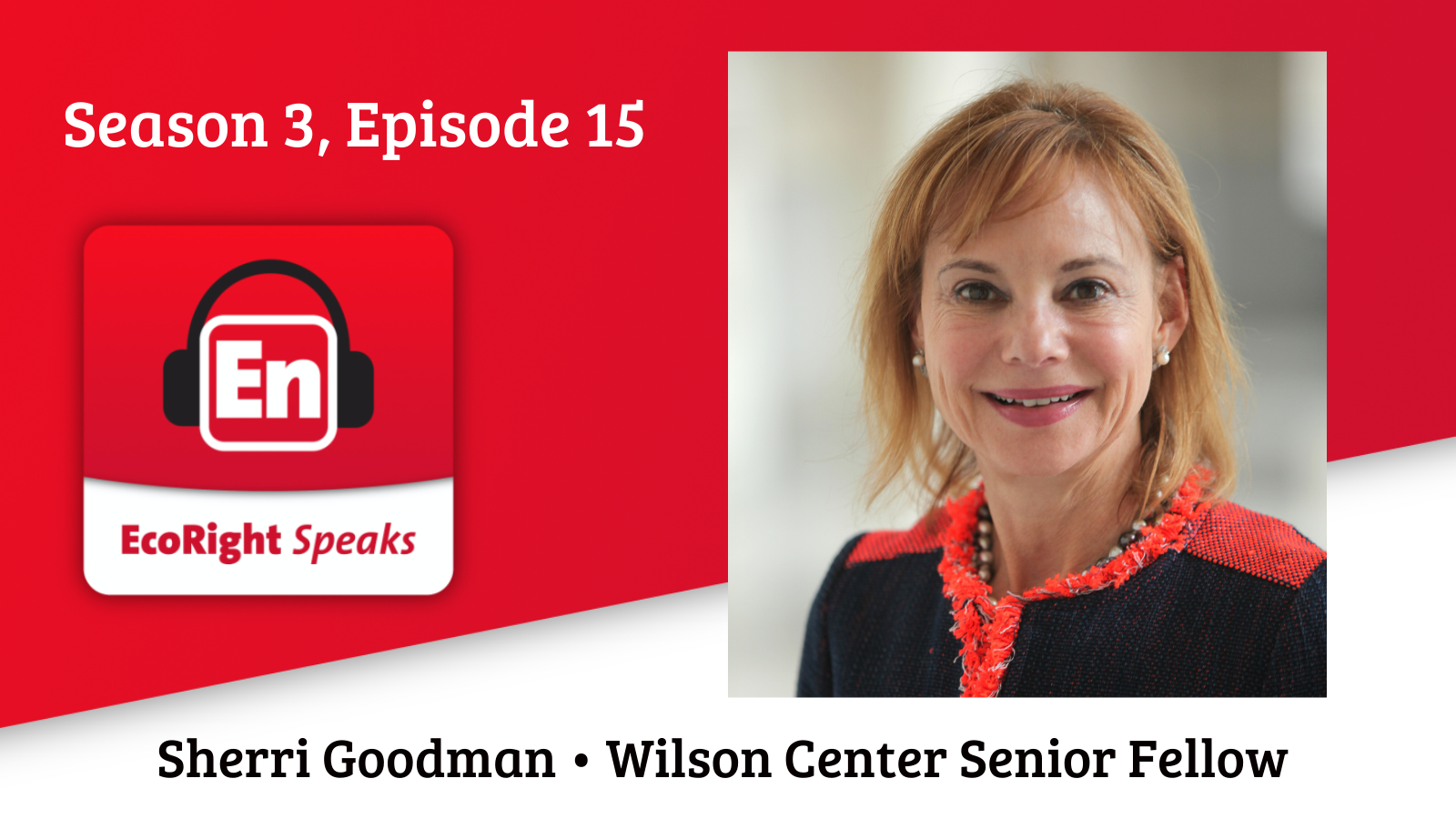 This week's guest is such an influencer in her sphere of expertise that I cannot do her bio justice. Sherri Goodman is currently a Senior Fellow at the Wilson Center's Environmental Change and Security Program and Polar Institute. She is rightfully credited with educating a generation of U.S. military and government officials—including my late boss, Senator John Warner—about the nexus between climate change and national security, using her famous coinage, "threat multiplier," to fundamentally reshape the national discourse on the topic. A former first Deputy Undersecretary of Defense (Environmental Security) and staff member on the Senate Armed Services Committee, Goodman has founded, led, or advised nearly a dozen research organizations on environmental and energy matters, national security, and public policy.
Recently, the Department of Defense and the intelligence agencies released reports detailing the extreme threats to national security that we face due to unmitigated climate change. You won't want to miss Sherri's take on how climate change continues to be a threat multiplier when it comes to our national security.
Coming up next week, communications and advanced energy economy expert, Cortney Piper.
This week's must read: America's inaction on climate is getting embarrassing (Washington Post) "The best climate tool available would be a carbon tax," columnist Catherine Rampell writes. "That would harness market forces to nudge businesses and consumers away from carbon-intensive technologies. It would simultaneously incentivize investors and entrepreneurs to develop new, lower- or zero-carbon alternatives, since they know customers will demand them."
CBA gaining momentum: We are happy for our friends at Climate Leadership Council (and frankly, the country) that carbon border adjustments made the front page of the Wall Street Journal.
Imported goods are a big source of greenhouse gases. Now countries are giving them another look to help tackle climate change. https://t.co/nvzx1fAllz

— The Wall Street Journal (@WSJ) November 2, 2021
This type of feature helps draw much-needed attention to the environmental and economic benefits of a carbon price and border carbon adjustment.
Turn back your clocks! Have a restful weekend.