Hi. It's MID-OCTOBER. When did this happen? We are 17 days away from Halloween, 26 days from the Election, and 42 days from Thanksgiving. But who's counting?
This week's must read: Our EcoRight Leadership Council member and long-time friend Mary Anna Mancuso is back at it with her latest piece published in The Invading Seas, Our leaders much acknowledge that the warming climate helped power Hurricane Ian. "Hurricanes are stronger and more damaging because of the warming climate. In less than 24 hours, Hurricane Ian transitioned from a tropical storm to a powerful hurricane, making landfall in Southwest Florida as a category 4 storm with winds of up to 155 mph. Preliminary research suggests Hurricane Ian dropped 10% more rain due to human-caused climate change", she writes, as she made comparisons between climate calamities and gun violence.
Give her a read.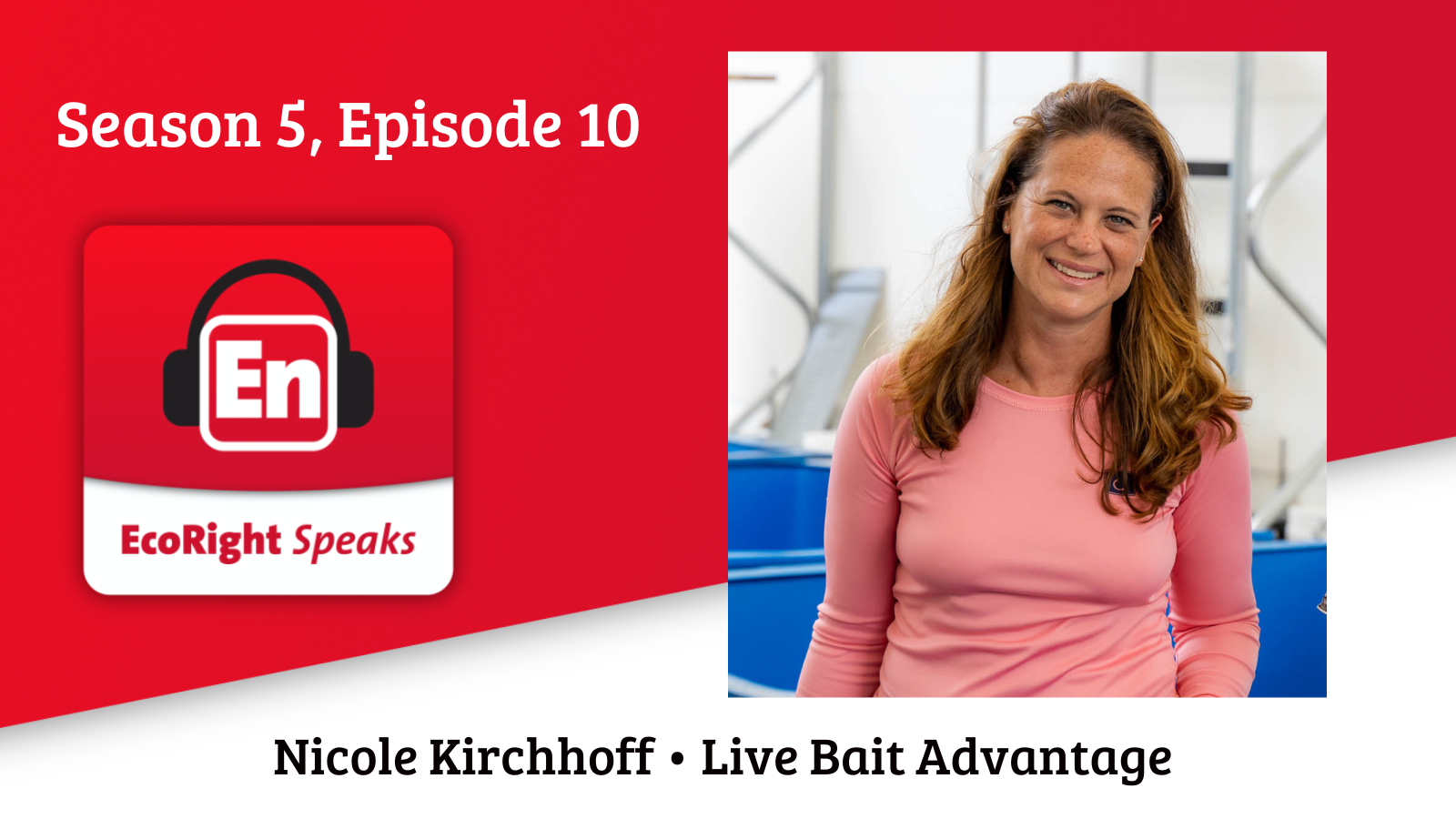 EcoRight Speaks, season five, episode ten: This week's guest is no stranger to the podcast, having made a guest appearance back in season one. Dr. Nicole Kirchhoff is the founder and CEO of Live Advantage Bait, a marine biologist with 16 years commercial aquaculture production experience and a doctorate in aquatic animal health, aquaculture, fisheries and conservation. Her Instagram posts during Hurricane Ian were enlightening and it gave me the idea to have her come on the show and talk about water quality issue.
Nicole grew up in Jupiter, FL but travelled extensively exploring the world's commercial aquaculture industries including five years in Australia. In Australia, she become a leader in the field of tuna conservation, aquatic animal health, fish welfare, and aquaculture development. Upon returning home in 2013, Nicole started Live Advantage Bait. Currently, Nicole, her husband, and their two children live in West Palm Beach, FL where they are avid outdoors enthusiasts, heavily engaged in philanthropy and community outreach. Her family farm has taken pride in being a top-rated fish provider and generator of innovative research to enable the greater aquaculture industry to grow in a sustainable and environmentally friendly manner.
We admire Nicole and we think you will too after listening!
Coming up next week: We continue the theme of talking to those impacts by Hurricane Ian by welcoming Brandon Shuler and Marti Collins to the show. Brandon is a long-time friend of podcast producer Price Atkinson (fun fact: they swam against each other in college) and co-founded the American Water Security Project (AWSP). Marti is an environmental and land use lawyer who is on the board at AWSP. They are both a joy and an asset to their work.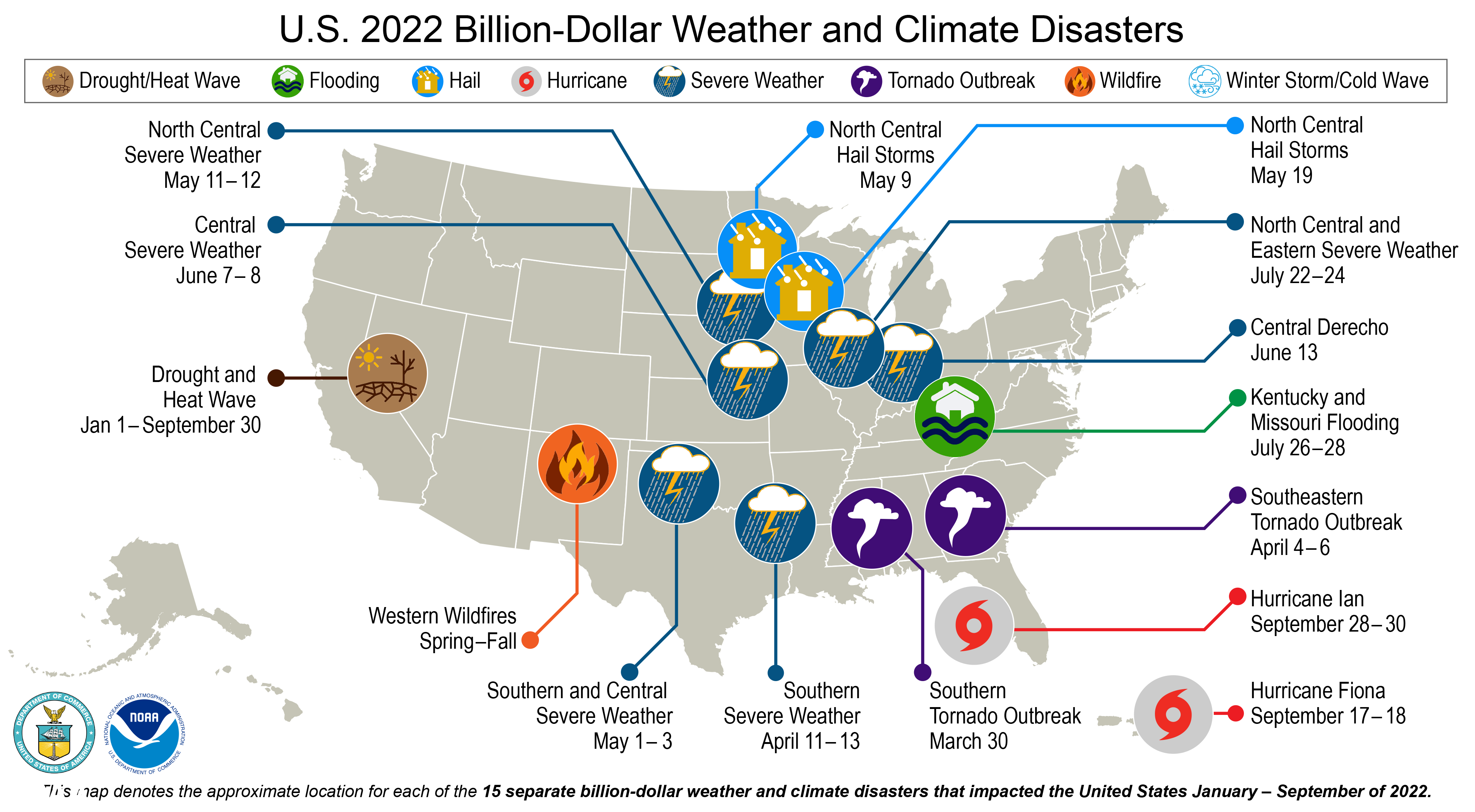 More billion-dollar disasters:
Hurricane Ian was the 15th extreme weather event costing $1 billion or more to recover from, according to new analysis from NOAA, marking the 8th straight year that the U.S. has experienced ten or more such natural disasters. The frequency of such storms has also increased, with findings from Climate Central showing that in the last five years (2017-2021), there were just 18 days on average between billion-dollar disasters—compared to 82 days in the 1980s. "It's not just the total number of disasters—but how often they occur—that strains the resources available for communities to manage risks and recover quickly," the consortium of scientists and journalists conclude.
Quote of the week: We need this after the stats above.
"I'm glass all the way full." 
Climate Leadership Council CEO Greg Bertelsen on prospects for conservative climate policy in the future.
This weekend will find me leaf peeping, gardening, and pumpkin carving! (Above are photos from my garden.) TTFN!