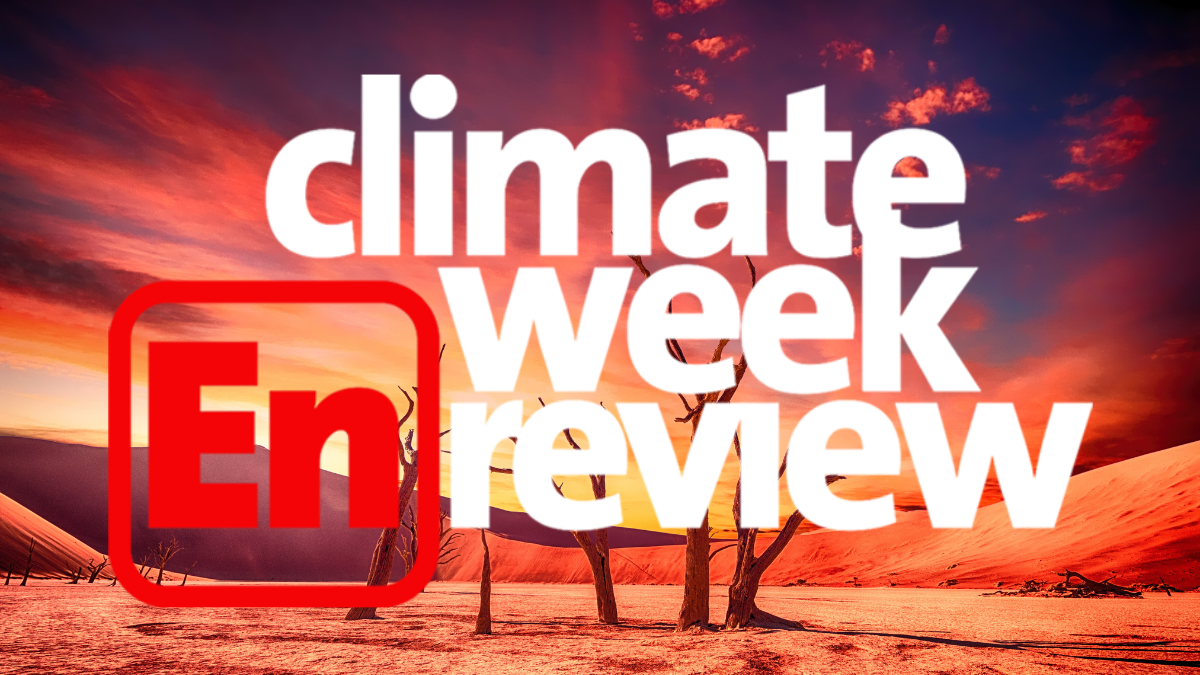 This has been a week… and since I have a tendency to overshare, I'm going to tell you about my cat, Fang, who was diagnosed with diabetes this week. I know there are much more serious things happening in the world right now, but that cat and her sister Fluffy are my constant companions, often sitting on my desk as I work. With a diet change and insulin for cats (!!!) she will get better. I'm the one who is stressed by the whole situation—and the logistics. This will be a weekend for taking it easy and maybe the first fireplace fire of the season, which the cats and I will enjoy.
Crazy cat lady tears dried, on with the news!
This week's must read: I'm a conservative and I want to see more action on climate (Reno Gazette Journal)
"Our modern lives wouldn't be possible without fossil fuels, and we can be grateful for that. But with cleaner energy options that do not add to carbon pollution and alter our climate, it's time to transition in a way that powers America forward rather than dragging it backward. Nevada has the ability to lead the country in solar, wind and geothermal clean energy," writes Carson City resident Tim McFarren "Conservatives can lead this shift with free-market solutions that boost the economy and bring good-paying clean energy jobs to Nevada. A well-executed clean energy transition can strengthen American manufacturing as the continued build-out of renewables attracts billions of dollars to our state. Many red states will benefit also, including our neighbor Utah."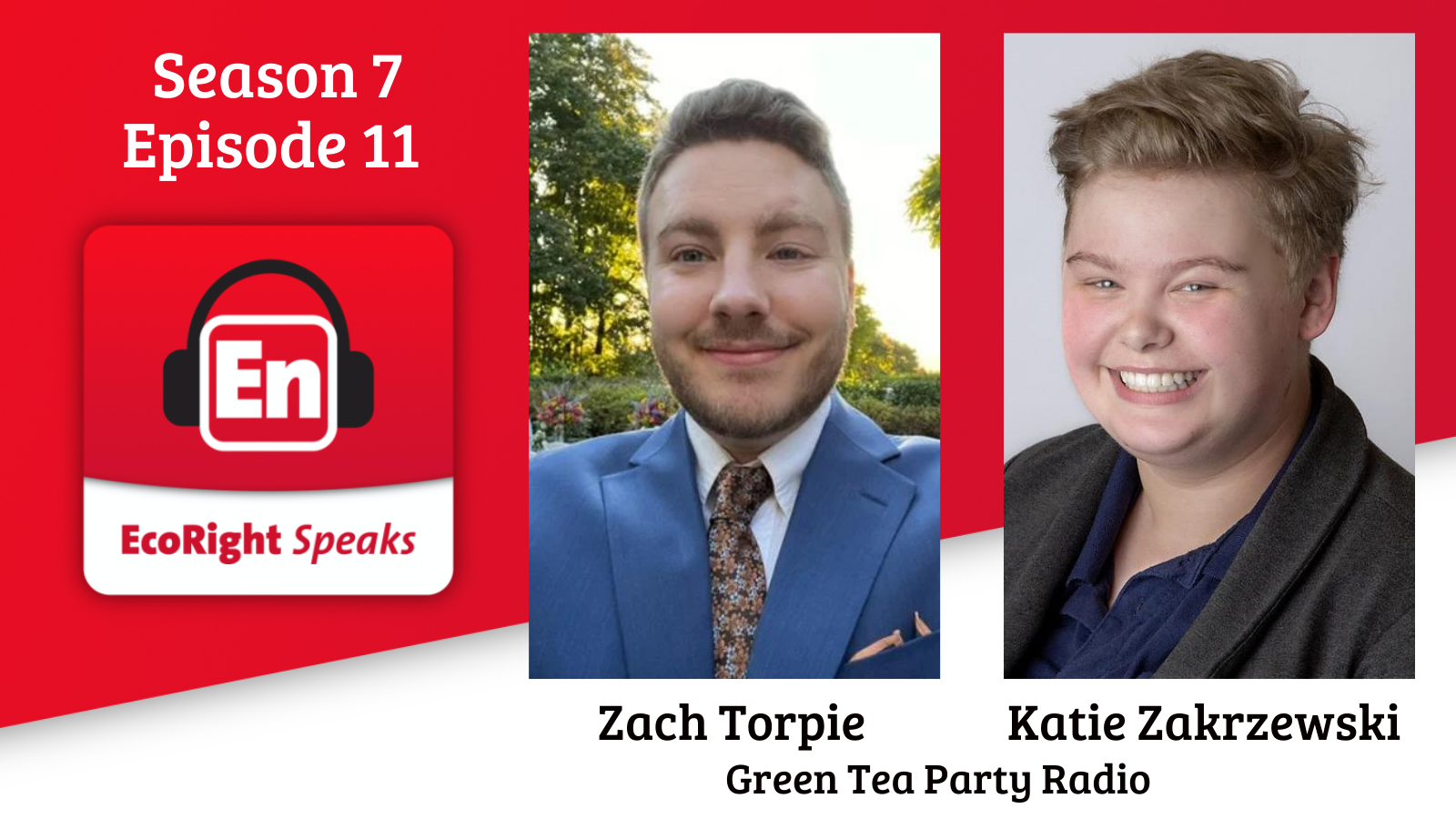 EcoRight Speaks, Season Seven, Episode 11: Green Tea Party Radio hosts Zach Torpie and Katie Zakrzewski
Today's guests are the founders and hosts of Green Tea Party Radio, which  I recommend you check out. Zach Torpie and Katie Zakrzewski—sadly not joined by their partner Hannah Rogers, who was ill at the time of recording—are awesome and I can't wait for you to get to know them.
Katie is a local journalist, environmental activist, devout Catholic, and public servant. A currently working on her master's degree in public service. She hopes to someday run for Mayor of her hometown, North Little Rock.
Zach is a conservative environmentalist that believes that pragmatic solutions exist to the many environmental solutions that Gen Z faces. With a bachelor's in Environmental Engineering from Stony Brook University and a Master's in Environmental Management from University of Maryland Global Campus, he works as a municipal water engineer in Colorado.
They are smart, funny, and leaders not just of the future, but of the now. As they say, grab your mugs and they will pour the tea.
Coming up next week, energy policy analyst Charles Komanoff will expand on our recent webinar to talk about nuclear energy.
You could have been Florida's Teddy Roosevelt:
Mary Anna Mancuso is back with another of her insightful pieces. You can find Whatever happend to Gov. DeSantis, the environmentalist in the Tampa Bay Times.
As Mary Anna, who lives in Florida, notes, his "first term acts earned DeSantis a reputation in the EcoRight for being environmentally friendly and climate conscious in a practical, market-based way. Some of us were looking forward to seeing what he'd do with a second term, especially as hurricane after hurricane impacts our communities, red tide plagued our shores and flooding from King Tides became routine. But priorities have shifted for DeSantis."
"Instead of running on the environment and climate agenda that once defined his tenure, which would not only appeal to the growing EcoRight constituency but would help the GOP fix its problem with the younger generation of voters who consider climate change a ballot-box issue, he is blatantly catering to more polarizing and attention-grabbing issues, in a race to the bottom with the climate-denying former president, who has all but sewn up the nomination anyway."
There's more… be sure to check out the entire piece.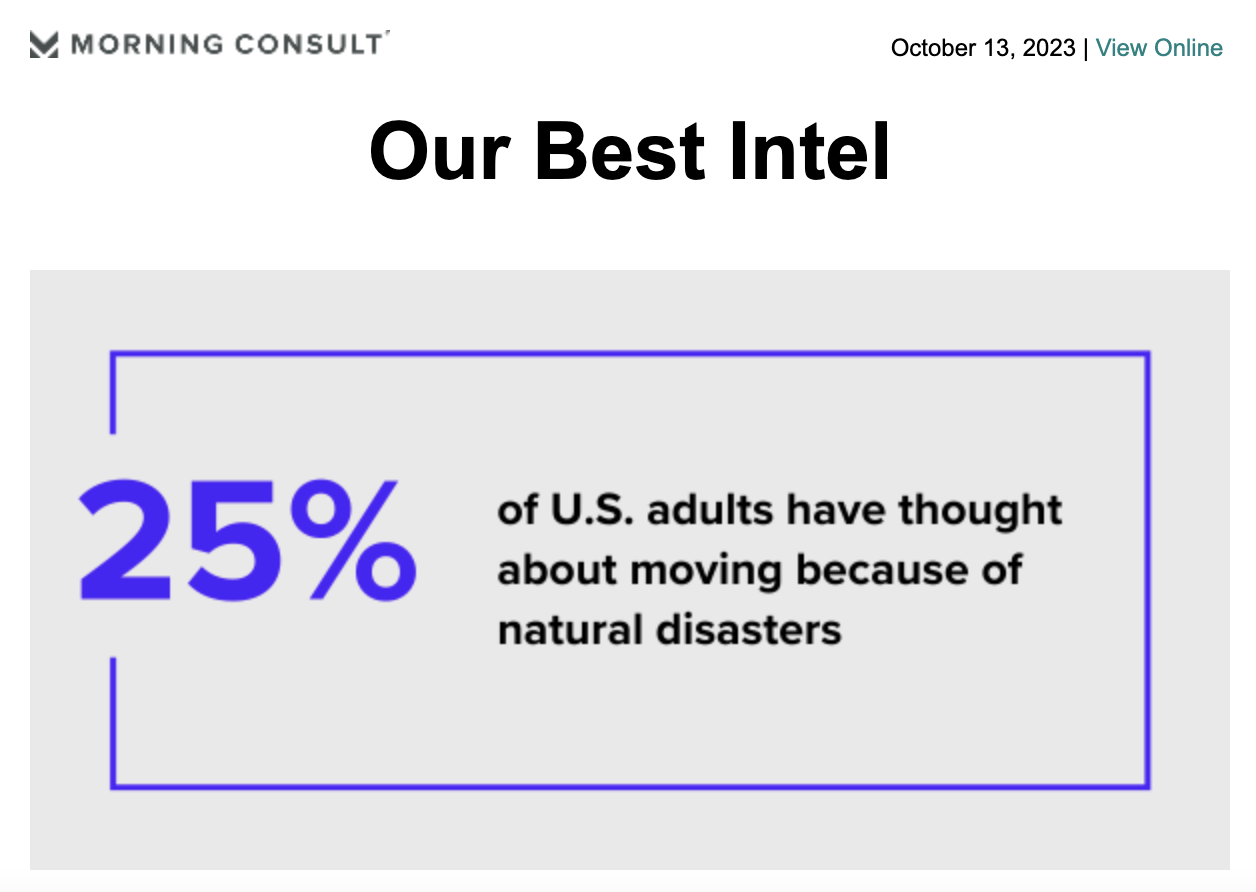 Have you considered moving because of climate change?
I have! I love winter (in case you haven't figured that out) and detest humid summers, so I do fantasize about a return to New England. So this statistic from Morning Consult caught my eye. Honestly, I kind of thought the percentage would be higher. Curious to know what you think? Have you considered moving? If so, why? (Angela, do we need to do a poll on this?)*
*Yes, I'm talking to Angela directly in the weekly newsletter
Fang says that's enough news for the week, so head off into the sunset and have a good one.