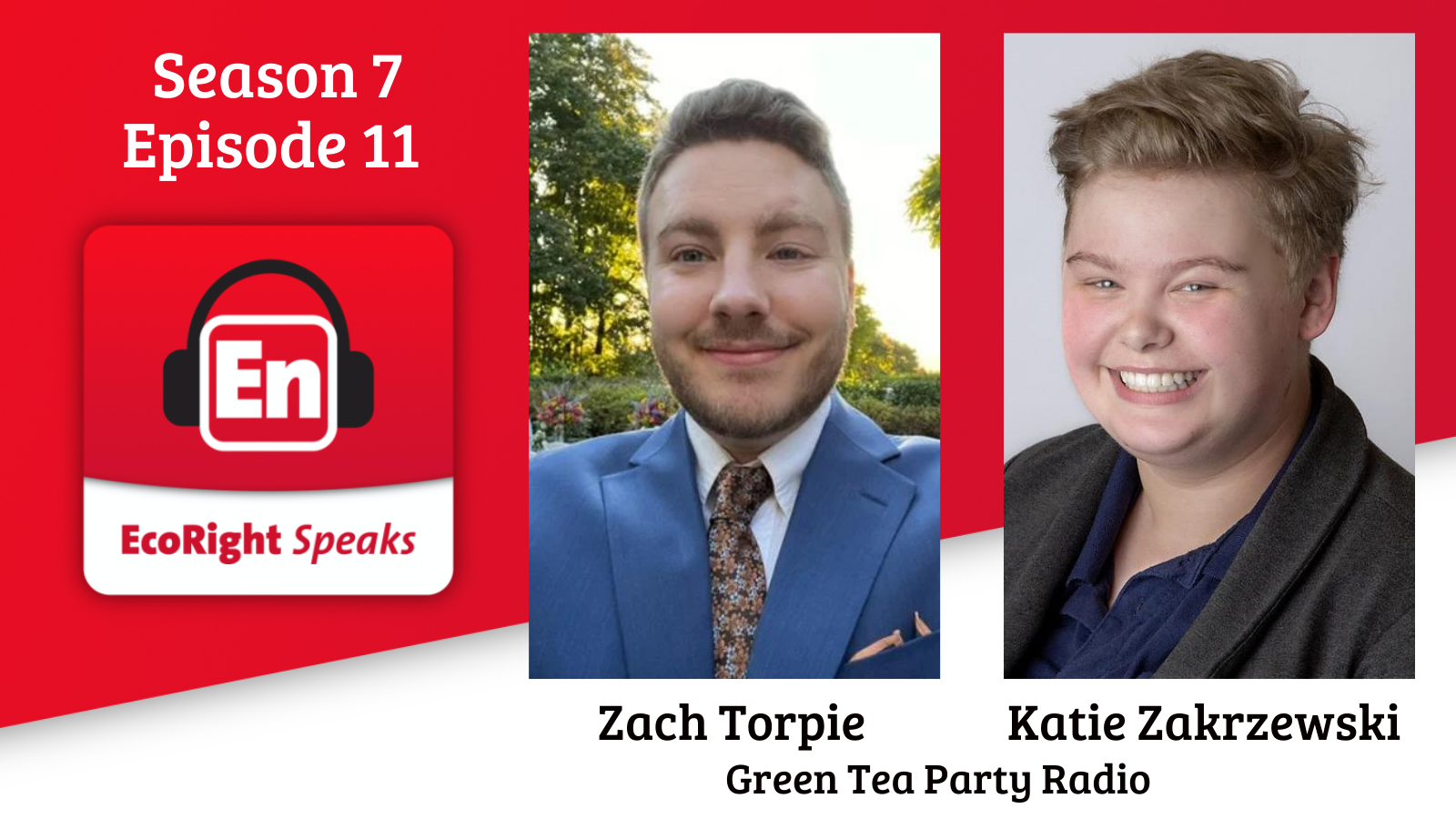 Today's guests are the founders and hosts of Green Tea Party Radio, which  I recommend you check out. Zach Torpie and Katie Zakrzewski—sadly not joined by their partner Hannah Rogers, who was ill at the time of recording—are awesome and I can't wait for you to get to know them.
Katie is a local journalist, environmental activist, devout Catholic, and public servant. A currently working on her master's degree in public service. She hopes to someday run for Mayor of her hometown, North Little Rock.
Zach is a conservative environmentalist that believes that pragmatic solutions exist to the many environmental solutions that Gen Z faces. With a bachelor's in Environmental Engineering from Stony Brook University and a Master's in Environmental Management from University of Maryland Global Campus, he works as a municipal water engineer in Colorado.
They are smart, funny, and leaders not just of the future, but of the now. As they say, grab your mugs and they will pour the tea.