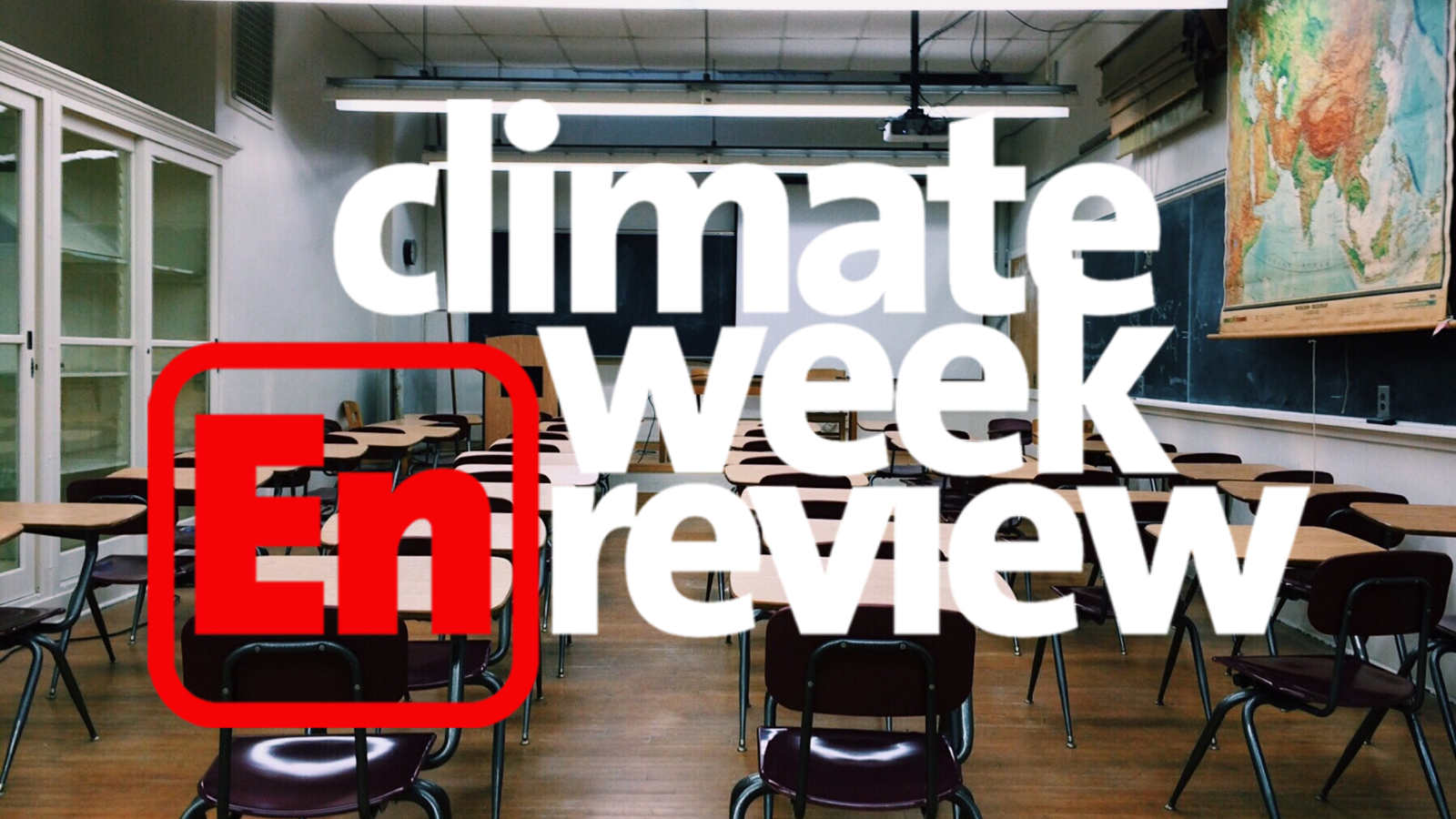 Hello and happy Friday. I'm coming at you from the Pacific Northwest where I just dropped my younger son off at the University of Oregon. It's an exciting (empty nest!) and bittersweet (I already miss him) time, but I couldn't pick a better place for him to be. Of course, the wildfires 50 miles away are stoking some mom-anxiety (and asthma) but overall I'm excited for him and this next chapter in his life.
National Clean Energy Week: It's that time of year already! Citizens for Responsible Energy Solutions is hosting its annual National Clean Energy Week next week, September 26-30. It's not too late to sign up for the Policymakers Symposium (I know because I just registered) which gives you access to recorded and virtual events featuring lawmakers, stakeholders, and other knowledgeable folks.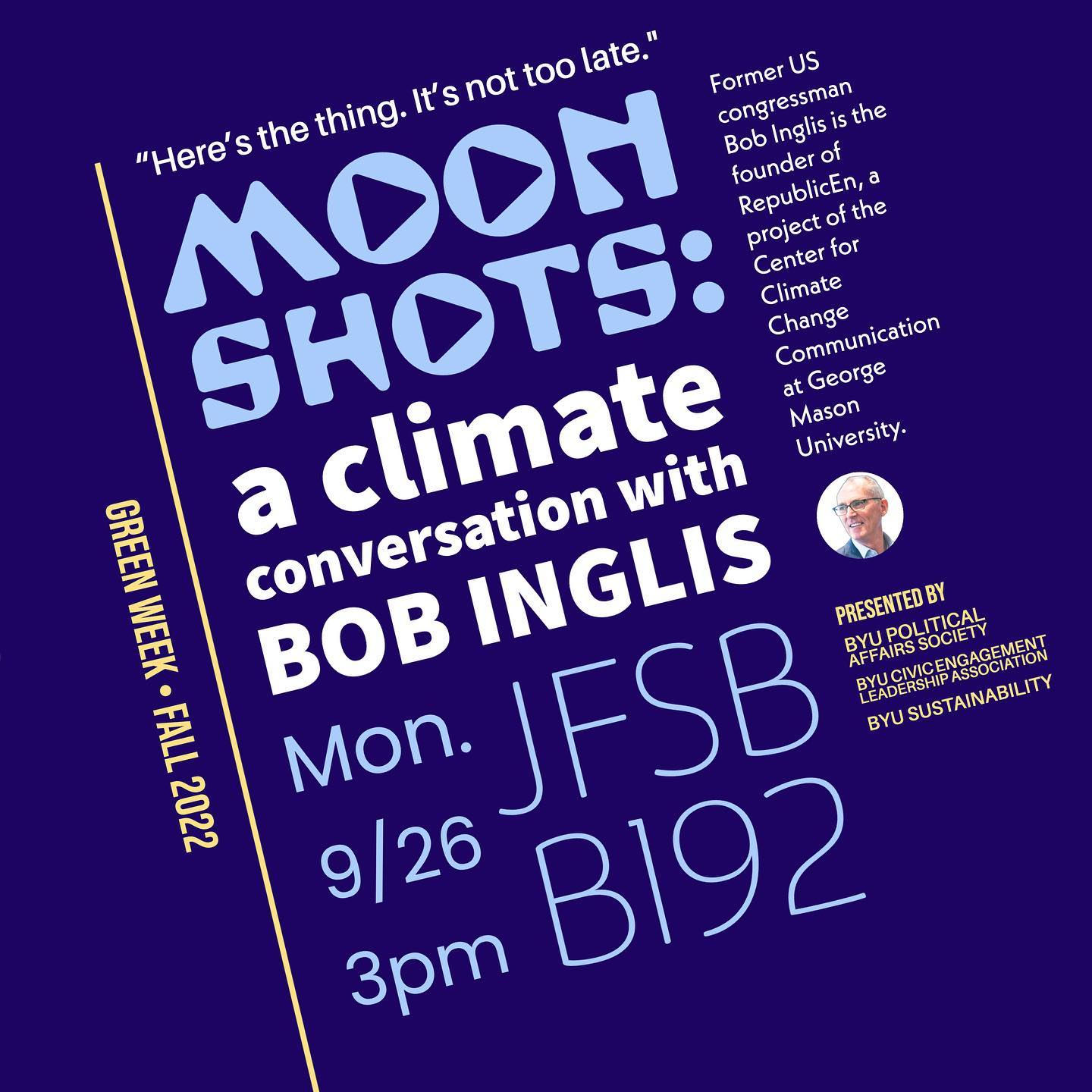 EVENT: Utah, we promised this was happening… next week, Bob Inglis is coming back to your part of the world for an event at BYU. If you're local, join us for Moonshots: A climate conversation. Details above but inquire within if you want more information!
Quote of the week:
"What it comes down to for older Republicans is they're fearful of policies coming for their jobs and coming for their families' livelihoods. Young people grew up in a time where we learned about how fighting climate change didn't have to be at the expense of the economy."
                                    Benji Backer, the founder of American Conservation Coalition.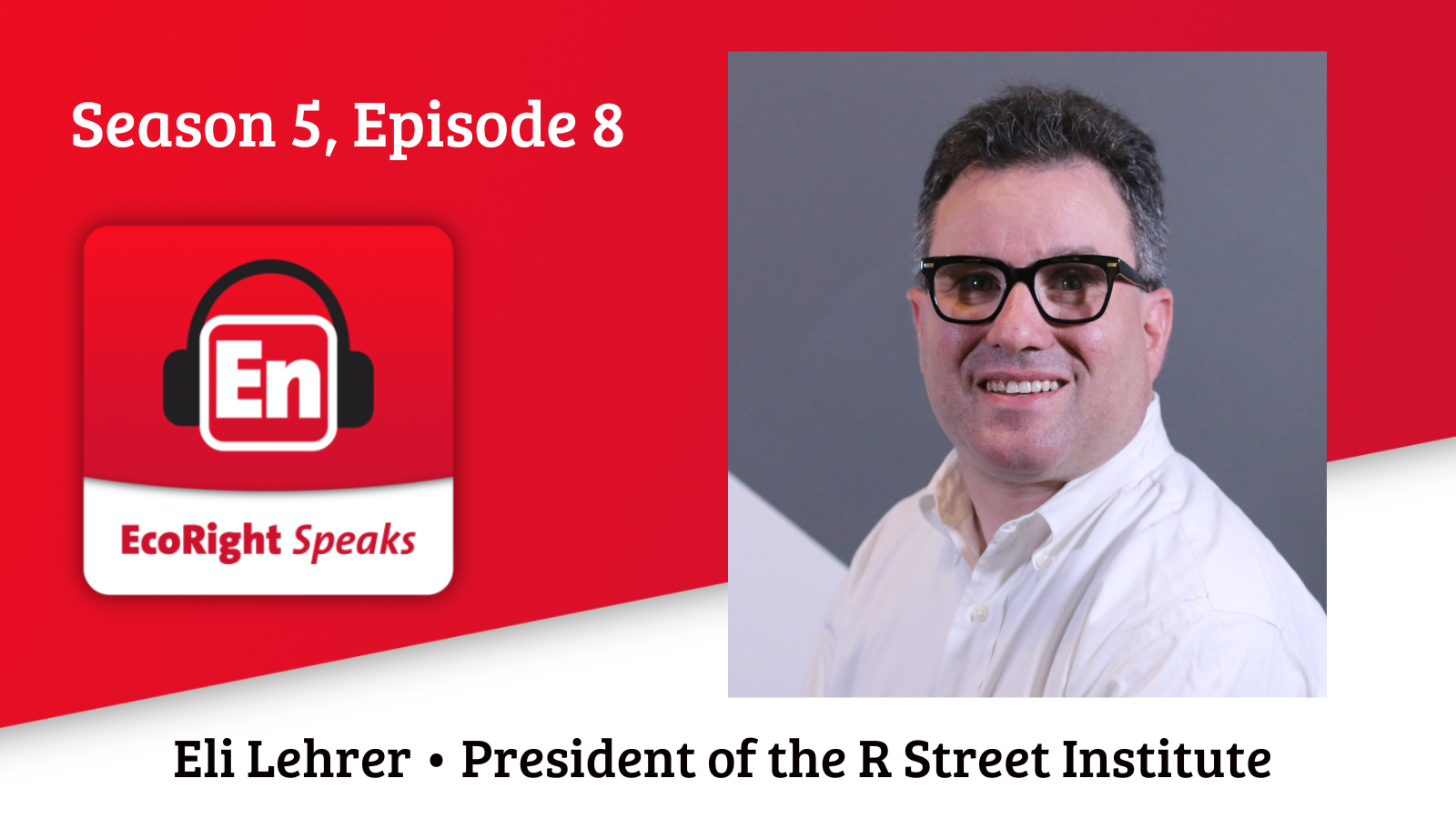 Hello, listeners. This week's featured guest is Eli Lehrer, the President of the R Street Institute—and one of the original advocates for free market solutions to climate change. He oversees all R Street operations, makes major strategic decisions, working closely with R Street's supporters and is ultimately responsible for all of R Street's products.
Having previously served as vice president for Washington, D.C. operations at the Heartland Institute, Eli co-founded R Street in June 2012. Earlier in his career, he worked as a speechwriter to then-Senate Majority Leader Bill Frist (R-Tenn.); as a project manager for the Unisys Corp.; as senior editor of The American Enterprise magazine; and as a fellow at the Heritage Foundation. Eli started his career as a reporter for The Washington Times.
We talk about the free market climate solutions (what else is there) so click below to tune in!
Coming up next week: EcoRight super volunteer and solar advocate Larry Howe will talk about his solar journey and how energy choice is truly a conservative value.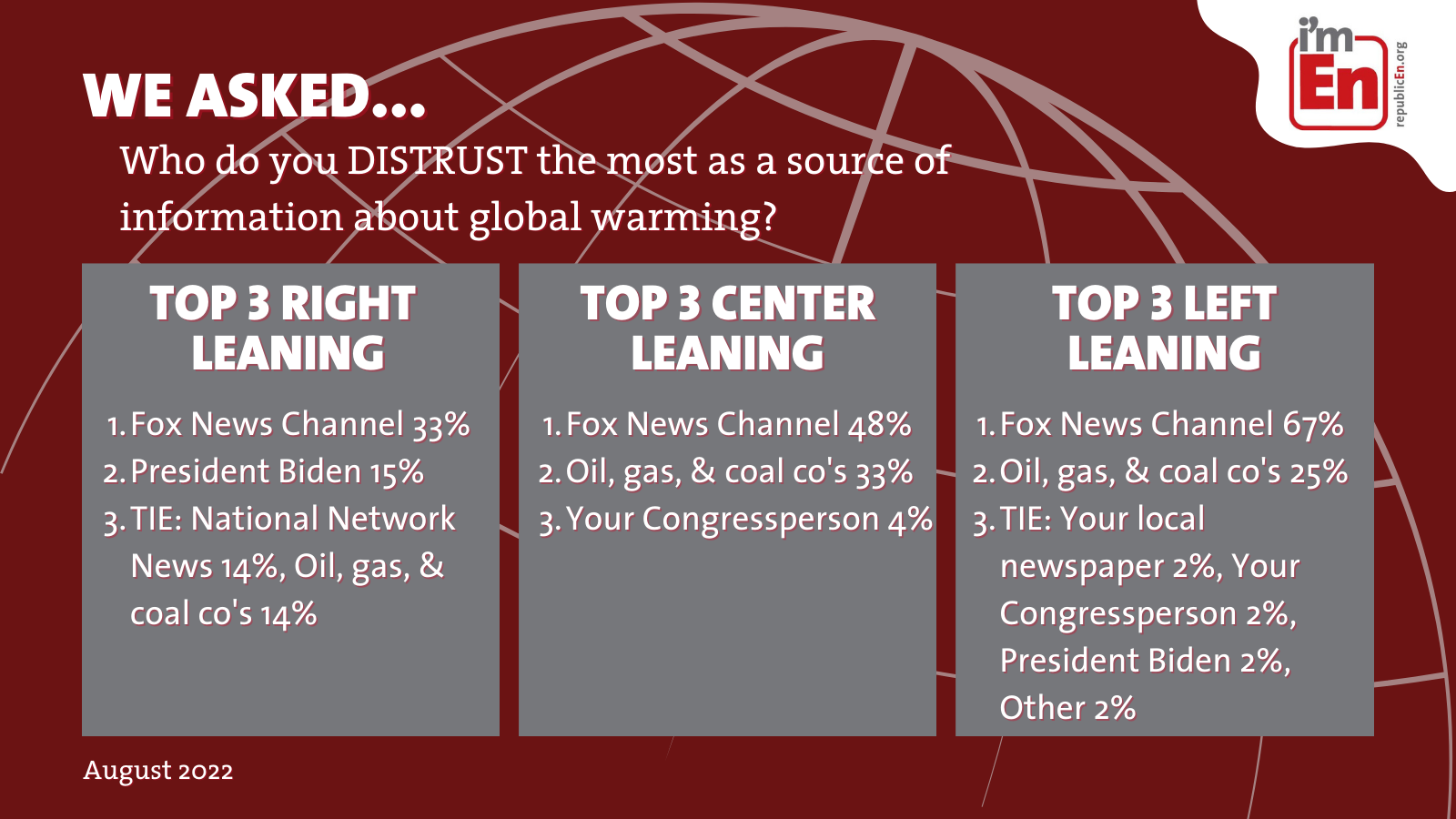 Trust us, trust me, trust the data, trust the research, can be trusted. These are phrases we hear all too often, but who do we really trust? We asked the EcoRight community who they trust most when it comes to information about global warming. It turns out, climate scientists prevail! Our findings show we all hold climate scientists in high esteem regardless of political standing. Details of the poll findings and comments from our republicEn members can be found here.
Senate ratifies historic HFC phase down: The Senate ratified the Kigali Amendment to the Montreal Protocol, its first international climate treaty in decades, in a 69-27 vote that would see countries phase down the production and use of hydrofluorocarbons from refrigerants and air conditioning units by 85% over the next 15 years. The Montreal Protocol is the landmark 1987 treaty that helped repair the thinning ozone layer (or so-called "hole in the ozone") by banning chlorofluorocarbons, or CFCs, which were commonly found in coolants and aerosols. This is a significant victory that should be celebrated.
Okay, back to crying and missing my baby! Carry on.