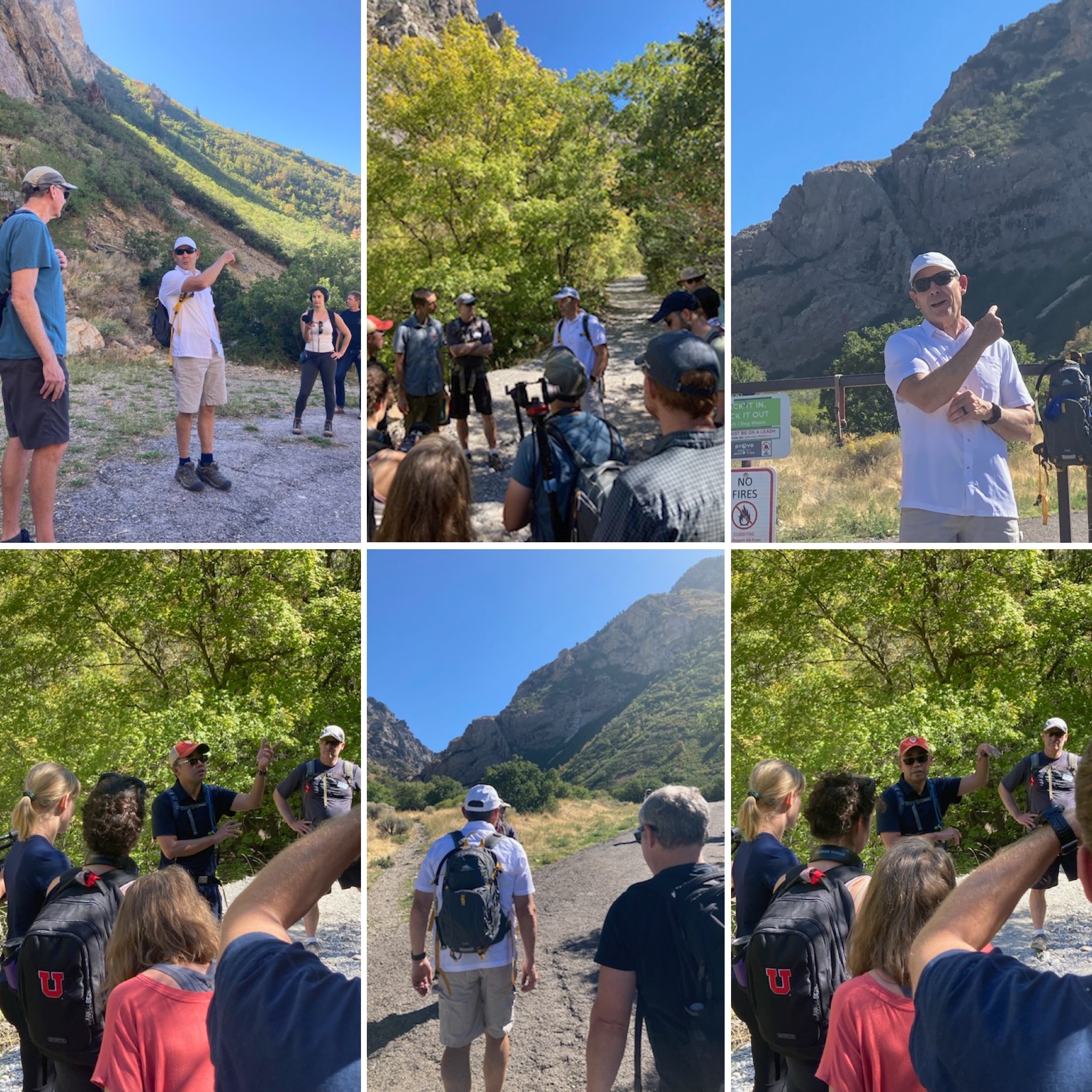 Rep. John Curtis (R-UT3) showed us the kind of leadership that is welcoming and winsome on a hike in Rock Canyon, Provo, UT. John led the way into the canyon, a place that he, as Mayor of Provo, had saved from becoming a rock quarry. He told us that the trail that we were about to take was one of his favorites, a place of solace for the soul.
 The welcome included all of us—invited guests, climate experts and co-sponsors—but the welcome didn't stop there. A man with a disturbed state of mind came upon our group of 20 hikers. As he directed loud and boisterous questions at John, a congressional staffer moved to intervene, placing himself between the heckler and John. Undisturbed, John said to the man, "Come over here and sit with me, and then we can talk as we walk along. Right now, though, I had just asked someone a question, and they were answering, so let's hear what they have to say."
The welcome was too much for the man. He just went off down the trail, amazed as the rest of us were at John's winsomeness.
 It must be that kind of winsomeness that has enabled John to recruit nearly 80 House Republicans to his Conservative Climate Caucus. Never, I told John and our crowd of hikers, would I have thought (as I was getting tossed out of Congress in 2010) that a Republican climate caucus would have so many members.  
John describes the quest for climate solutions as a "journey." He emphasizes the importance of welcoming people to that journey, whatever their starting point. As we all saw in the Rock Canyon, "welcome" and "winsomeness" go together.
Special thanks to: University of Utah's The Wilkes Center for Climate & Science Policy's John Lin for leading the field trip along with BYU's Ben Abbott and Bremen Leak. 
And thank you to Citizens Climate Lobby's Tom Moyer, Lauren Barros, Hannah Rogers, Keith English, Dave Kam and Nick Huey; Young Conservatives for Carbon Dividends' Andrew Sandstrom; and Audubon's Heidi Hoven for co-sponsoring and being with us in Provo.