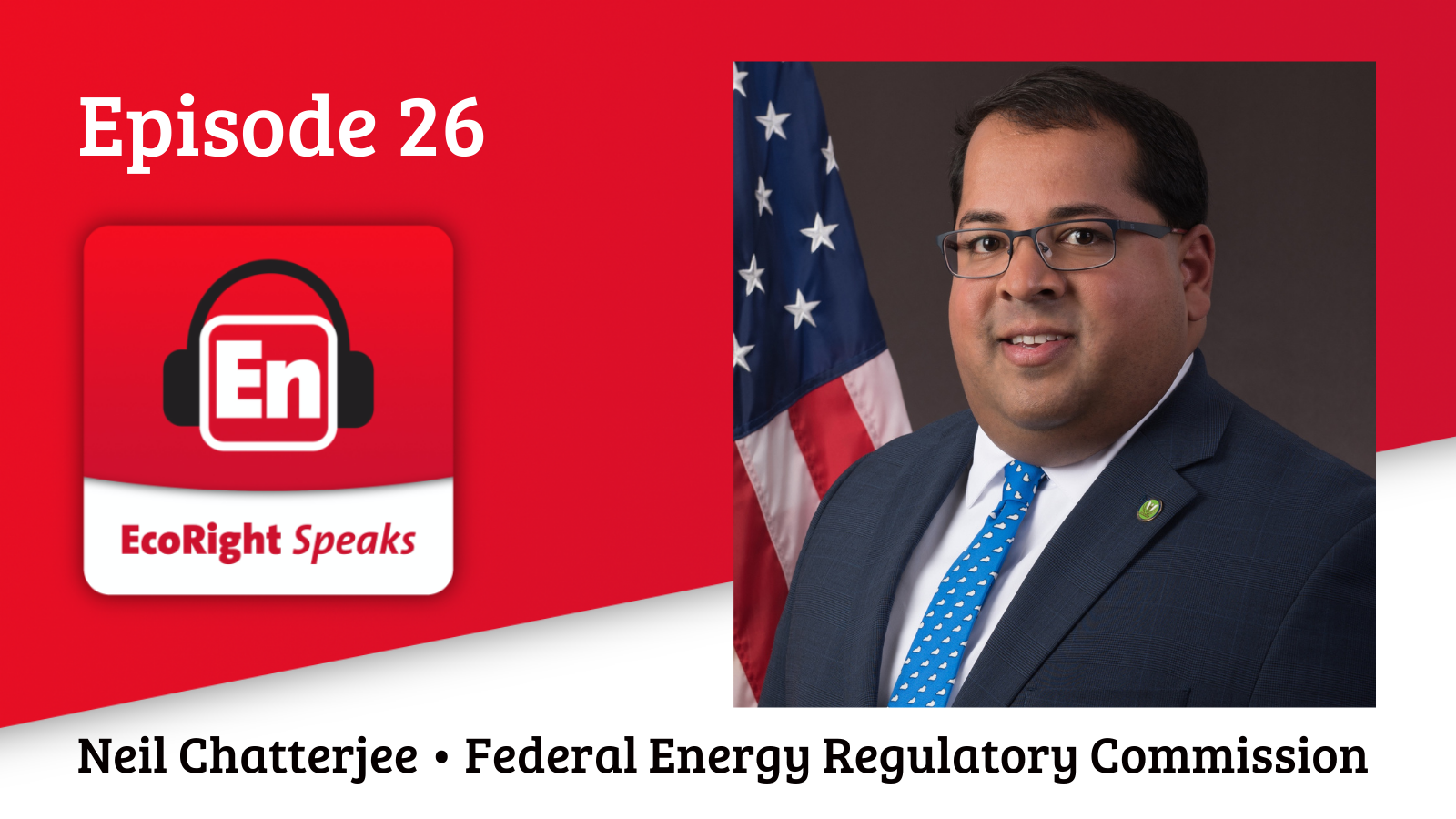 What a fitting way to wrap up the EcoRight Speak's inaugural season. For our final episode, we feature Neil Chatterjee, a commissioner on the Federal Energy Regulator Commission (FERC), in his words, "the most significant agency you've never heard of."
Commissioner Chatterjee served as FERC Chairman from August 2017 to December 2017 and was again named Chairman on October 24, 2018 to November 5, 2020. Since joining the Commission, Chatterjee has championed several strategic initiatives reflecting his firm commitment to ensuring that FERC regulations and actions reflect changes in today's energy landscape. And as you will hear in our conversation, he believes FERC should be part of the climate change conversation.
He shares why he thinks FERC has an important role in the energy transition, talks about the sanctity of markets, and we hit on the importance of grid security too. I learned more in this episode than I have from any other guest and I hope you do too!
Links promised in the episode (plus some more of note):
Listeners, we hope you enjoy a restful holiday season. We will be back in your ears on January 12, 2021, so mark your calendars for the premier of season two!