The latest episode of EcoRight Speaks is live and read for your ears on your favorite podcast platform. If you listen on Apple Podcasts, don't forget to give us a 5-star review. When I get 100 5-star reviews, I will offer the chance to win a prize!
This week, I feature two special guests. First, you know him as the meme-er-ator, our Spokesperson Tyler Gillette. Earlier this year, Tyler wrote an essay about Ohio Governor Mike DeWine'scovid-19 leadership and how he should take the same approach on climate change. We also talk about his meeting his climate science hero, Dr. Katharine Hayhoe.
(Pictured below: Tyler and Katharine at the Citizens' Climate Lobby meeting in 2019.)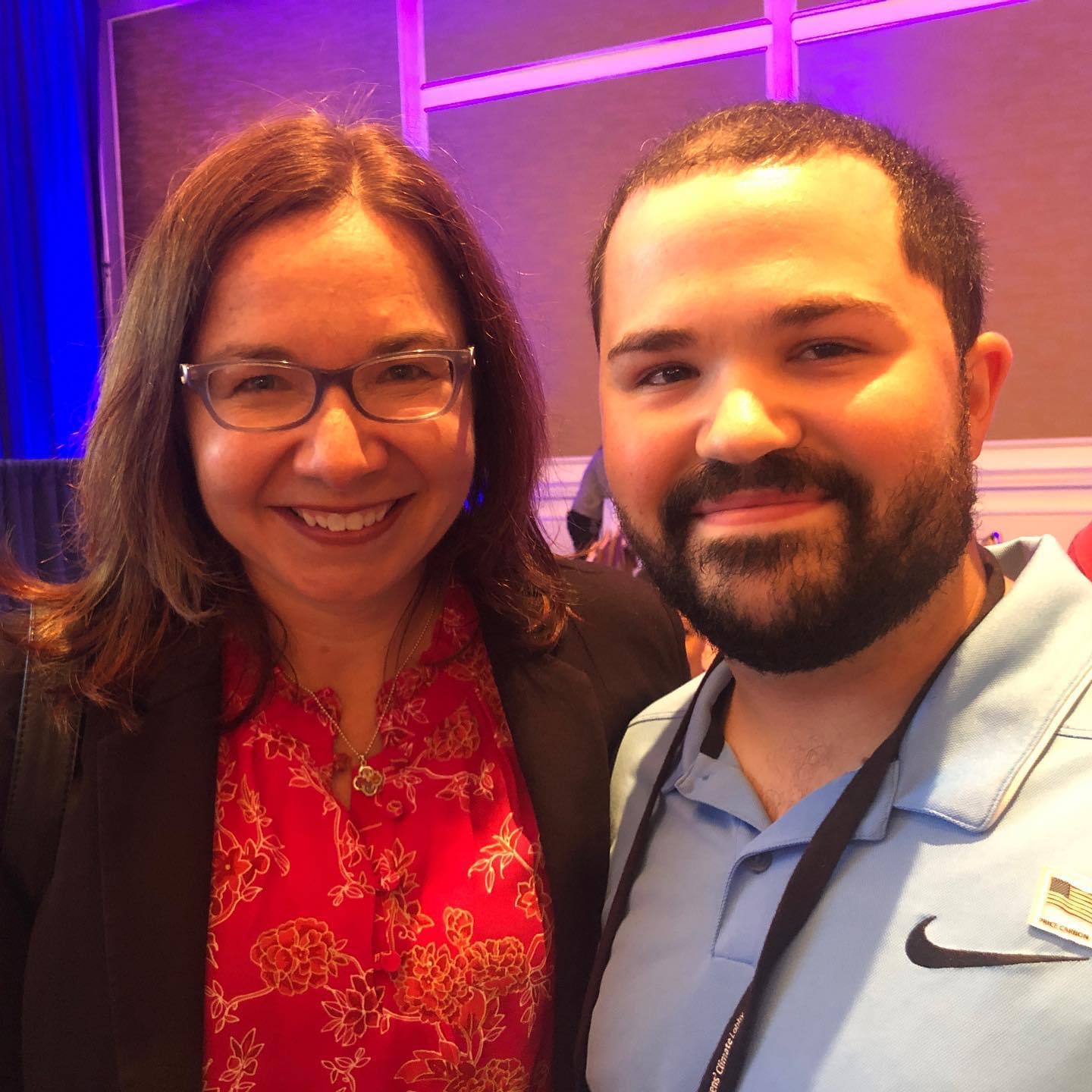 Then for our main segment, we turn to Martha Newall-Kinsman, who leads work for Ceres with the Florida Congressional delegation on climate change and clean energy policy. In case you haven't heard of Ceres, it is a sustainability nonprofit organization working with the most influential investors and companies to build leadership and drive solutions throughout the economy. Through powerful networks and advocacy, Ceres tackles the world's biggest sustainability challenges, including climate change, which is why I invited Martha to join the podcast.
Martha and I also talk about what it is like to work on Capitol Hill. (ProTip: we recommend you do it if ever given the chance.)
Finally, in our wrap up, producer Price Atkinson couldn't stop raving about my younger son's Old Bay mask. 🦀 I promised viewers a glimpse.
 Thanks for tuning in!