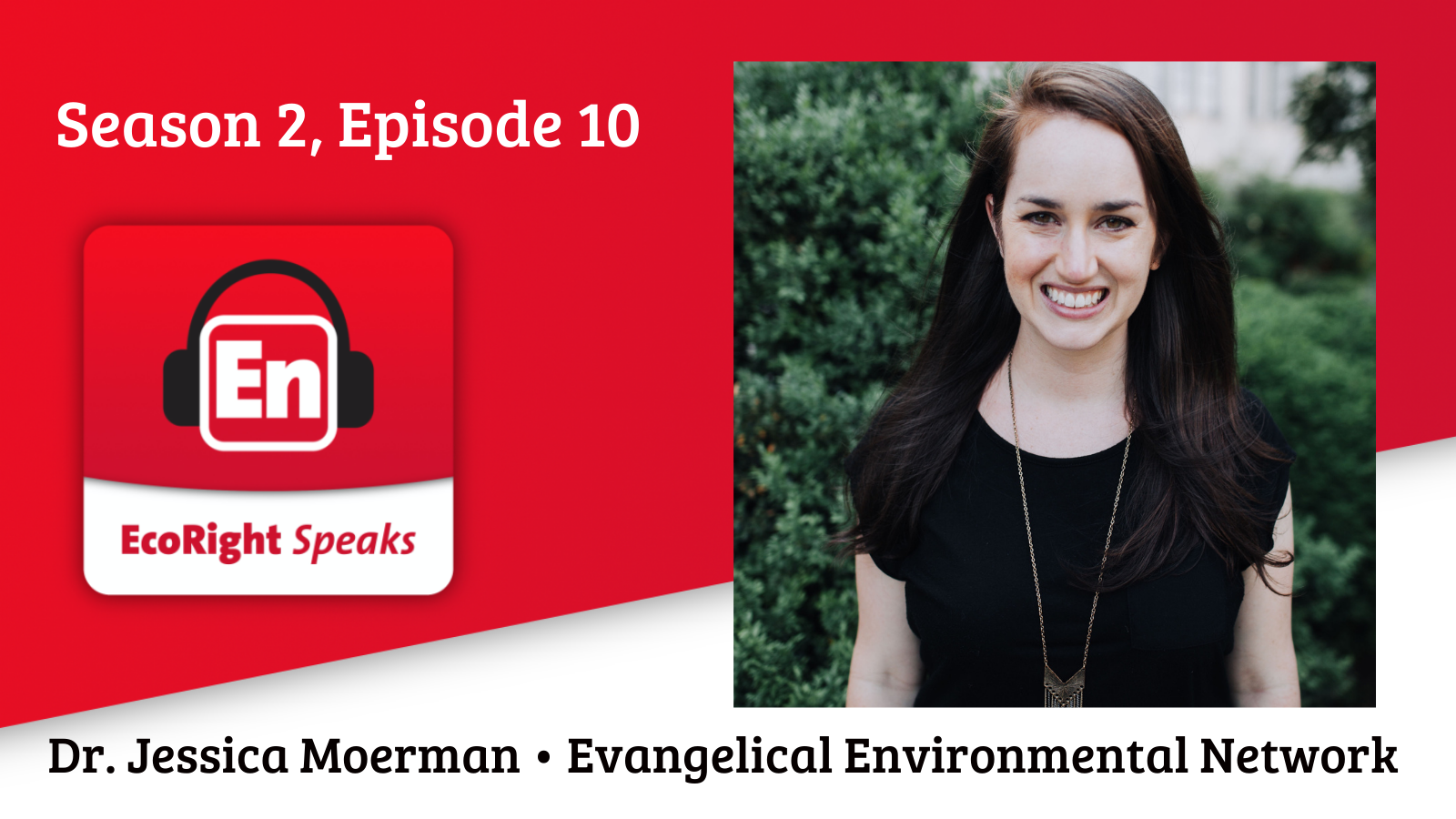 Talk about a fun episode to record.
Dr. Jessica Moerman, the Senior Director for Science and Policy at the Evangelical Environmental Network, is truly someone you want to know. She and I have recently become acquainted working on a joint project, and I knew right away that I wanted to have her on the show.
Jessica received her Ph.D. in Earth and Atmospheric Sciences from the Georgia Institute of Technology and has held research positions at John Hopkins University, University of Michigan, and the Smithsonian National Museum of Natural History, where she researched how climate has changed throughout Earth's history. Jessica previously served as a AAAS Science and Technology Policy Fellow at the U.S. Department of Energy. Jessica is passionate about leading church communities towards positive solutions to safeguard our cities, neighborhoods, and the next generation from the effects of a warming world and has been featured on the NBC Today Show, the Washington Post, Christianity Today, and numerous podcasts. (We were honored to get her on ours.) In her spare time, Jessica volunteers at her church, which she co-founded in 2016 together with her husband Chris in the Dupont Circle neighborhood of Washington, DC.
If you're hungry to know more or to join her faith-focused bookclub, you can contact her through the EEN website. 
Enjoy the show!