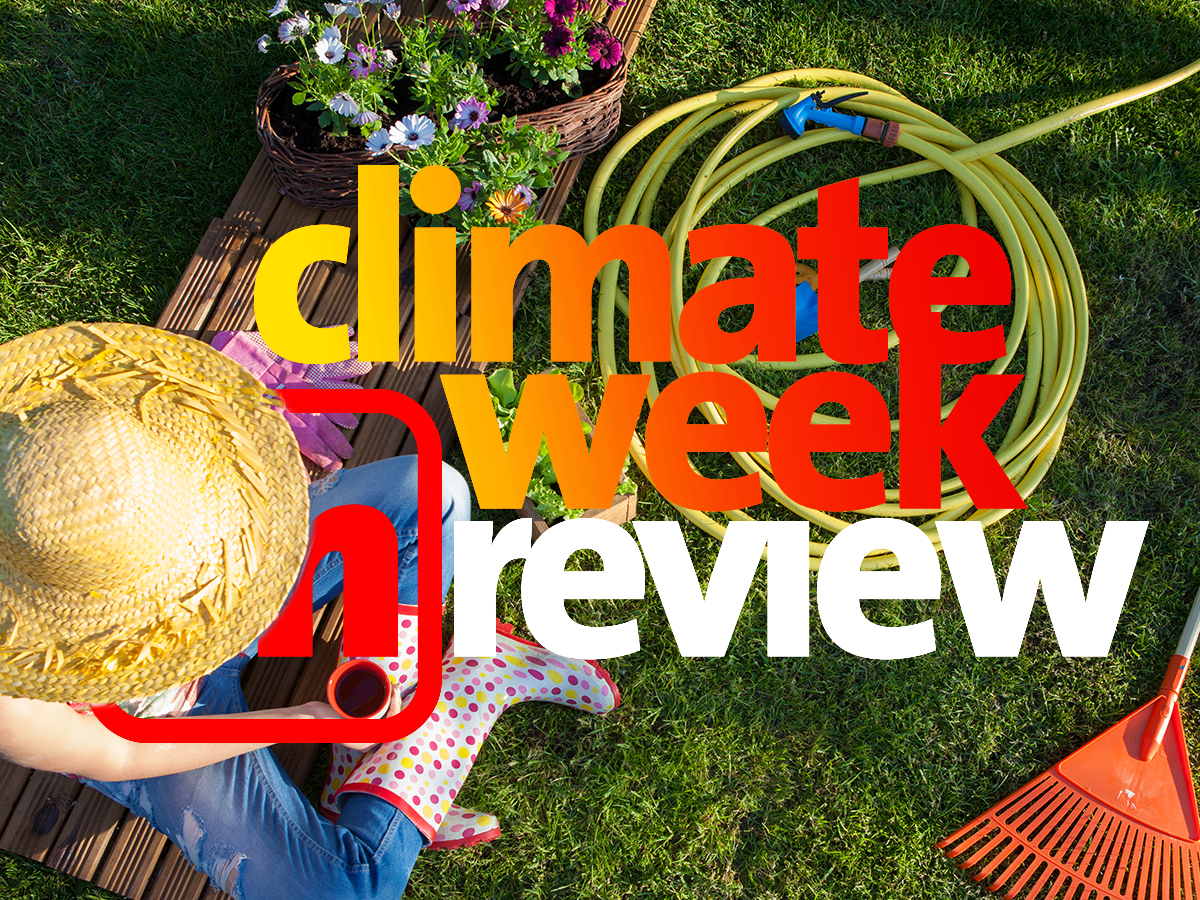 Is it too soon to be dreaming about the joy of springtime gardening?
As we hit the one-year anniversary of a changed way of living due to COVID-19, I was reflecting on how obsessed I was last year (and it was an obsession) with cultivating plants from veggie clipping (celery, spring onions, even potatoes) and growing herbs. I had a "mobile greenhouse" (a chair I set my plants on and moved from sunny window to sunny window) and tended those babies with care until the threat of freeze passed and I could move them into the ground, where I promptly forgot about them.
Looking back, I see I was fulfilling a need to nurture in a time of uncertainty. And I was not alone; this practice was embraced by many. (I admit I was very late to other covid trends like banana bread baking and Peloton buying, but I owned windowsill farming.)
What has been your coping mechanism the last year? I'm truly interested.
And now, the news you tuned in to read…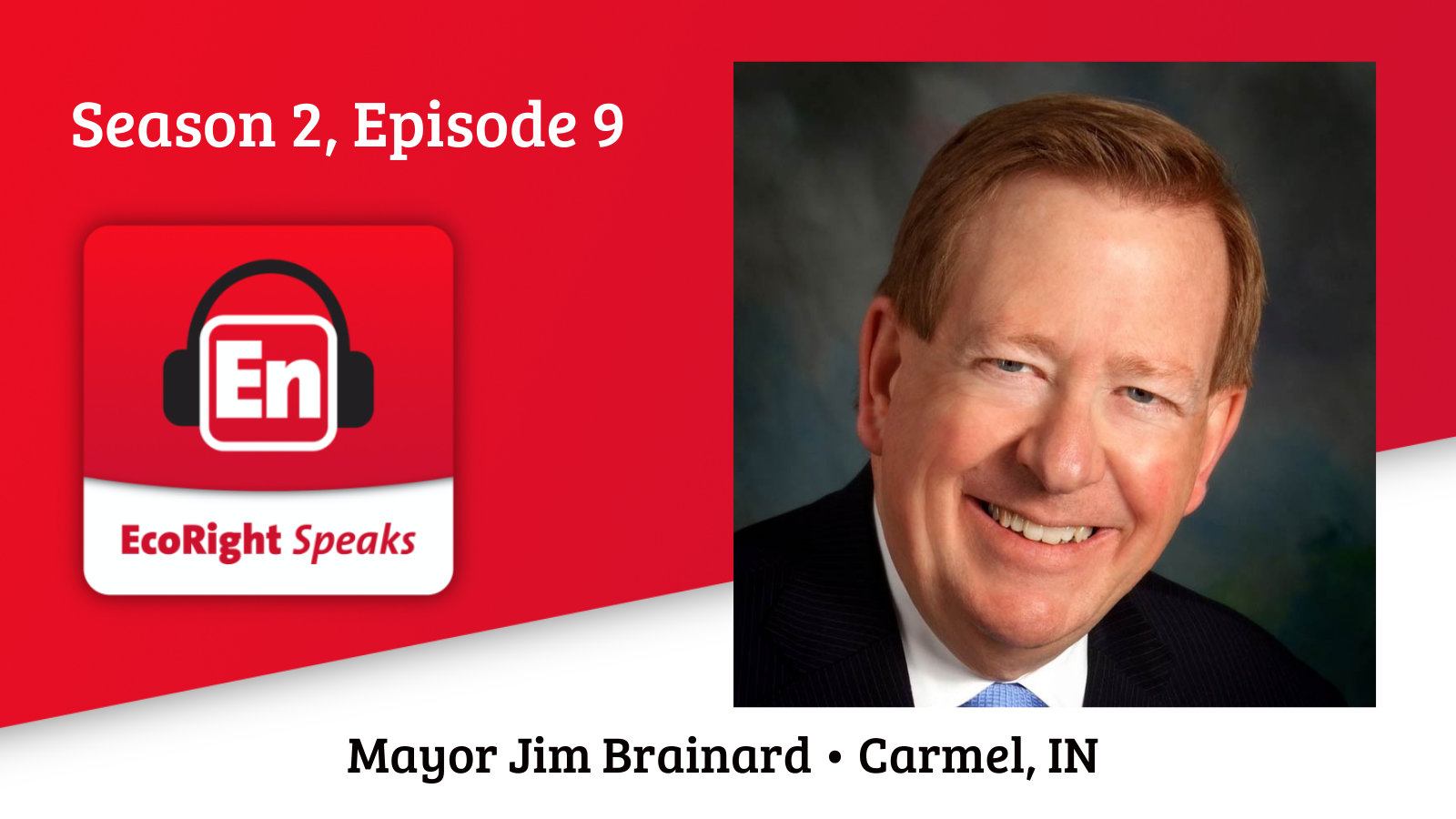 EcoRight Speaks, season two, episode nine: Carmel, Indiana Mayor Jim Brainard
This week's episode of the EcoRight Speaks features my conversation with Carmel, Indiana's very own, Mayor Jim Brainard. Mayor Brainard has been profiled dozens of times in my EcoRight News posts given his work to reduce the carbon footprint of his community, which he did (and continues to do) in a way that also provides economic returns for his constituents.
Having served in his role since 1996, Mayor Brainard has overseen not only a population expansion in Carmel, but he applies his thoughtful approach to city planning. Most famous for the "roundabouts" (please don't call them rotaries!) that Carmel is now known for, he's a leader among mayors.
Tune in next week for my conversation with the Evangelical Environmental Network's Dr. Jessica Moerman. Climate scientist, conservative, climate activist, we've gotten to know each other recently and I can't wait to bring you this episode!
Spotlight on Spokespeople:
You heard her voice a few weeks ago, recounting her experience with residential solar during Texas's storm and blackouts, now you can read Sarah Styf's reflections in the Real Clear Energy op-ed, Don't blame renewables for lack of planning. "We are going to run out of non-renewables," she writes. "Global climate change is real and will continue to have a significant impact on generations young and old.  I have lived in Texas for nearly six years and in that six years I have experienced not one, but three 'once in a lifetime' events: the Tax Day floods, Hurricane Harvey, and now the Winter Storm of 2021. We have to stop talking about 'once in a lifetime' events and start working to be better stewards of the only home we have available to us."
Quote of the week: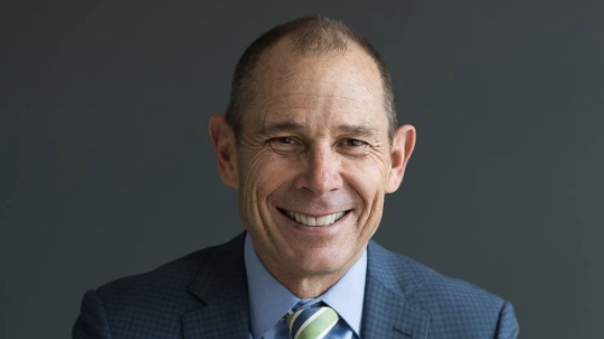 "When you ask a Republican if the climate is changing, what he hears is, 'Will you embrace the Green New Deal?' So they run from the question and I believe, in essence, the breakdown starts with that question," Rep. John Curtis said. "Republicans need to learn to not be afraid of it, and Democrats need to learn there's better ways to ask for involvement from Republicans."
A note on last week's edition: thank you to those who pointed out that Benji Backer's op-ed was taken down. I did not see that until after I had sent the email to our community. Luckily for all of us, he has a new one up this week with some very impressive co-authors. Check out Put conservatives back into conservation, which he wrote with Reps. Kevin McCarthy, Bruce Westerman, and Dan Newhouse. "Nearly two-thirds of U.S. adults now say that protecting the environment should be a top priority for the president and Congress, marking the first time in recent history in which environmental protection rivals the economy among the public's top policy priorities," they write. "At the end of the last Congress, Democrats and Republicans came together to pass comprehensive energy legislation as part of the 2020 omnibus bill, making investments in new technologies and removing the kind of regulatory hurdles that often stop innovation. This Congress, we must build on that success."
Have the best weekend available to you!