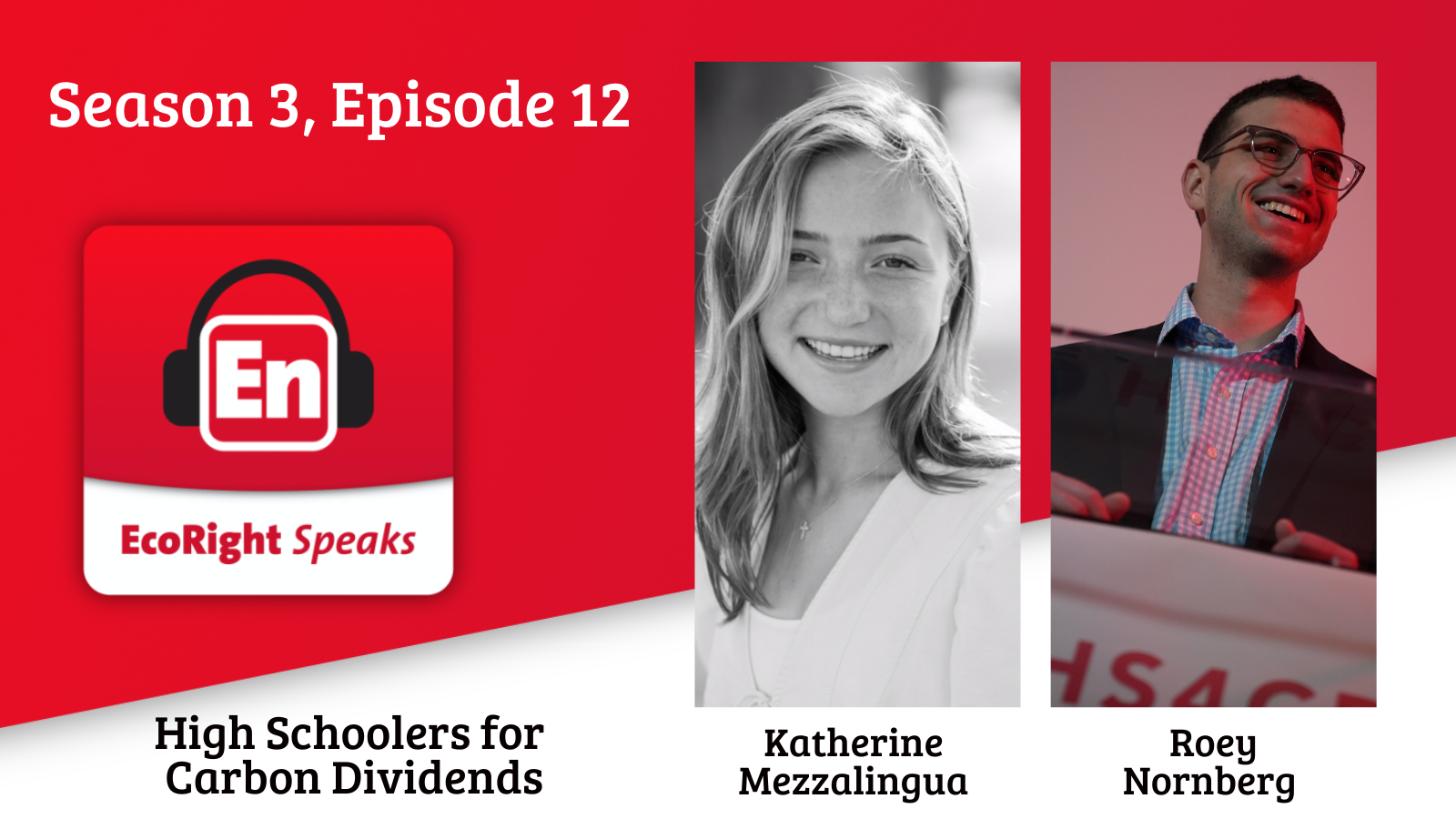 This week's featured guests are two of the co-founders of High Schoolers for Carbon Dividends (HS4CD). You may have heard of Students for Carbon Dividends; they are close friends of ours and we have featured their co-founders on our show. HS4CD is their high school-focused counterpart. A student-led campaign created to amplify youth leadership on climate change, HS4CD advocates for the carbon dividends solution and is working to open the door to a bipartisan environmental breakthrough. They have over 700 co-founders from all 50 states and from across the political spectrum.\
I couldn't talk to all 700 of them, but I did speak to Roey Nornberg and Katherine Mezzalingua. 
Katherine Mezzalingua is a senior at Manlius Pebble Hill in upstate, NY. In addition to being a co-founder and Vice President of HS4CD, she's a Secretary-General for her school's Model United Nations Conference, a President of Z-Club, a female empowerment club at her school, and a captain of the girls varsity soccer team.
Roey Nornberg is the Founding President and Executive Director of HS4CD. Since co-founding the organization in late 2019, Roey has overseen it's growth from just a few student leaders to over 700 of the country's top high schoolers from all 50 states. Originally from New York, Roey is currently a freshman at Columbia University studying political science. 
They are the leadership of the future! I hope you will tune in.