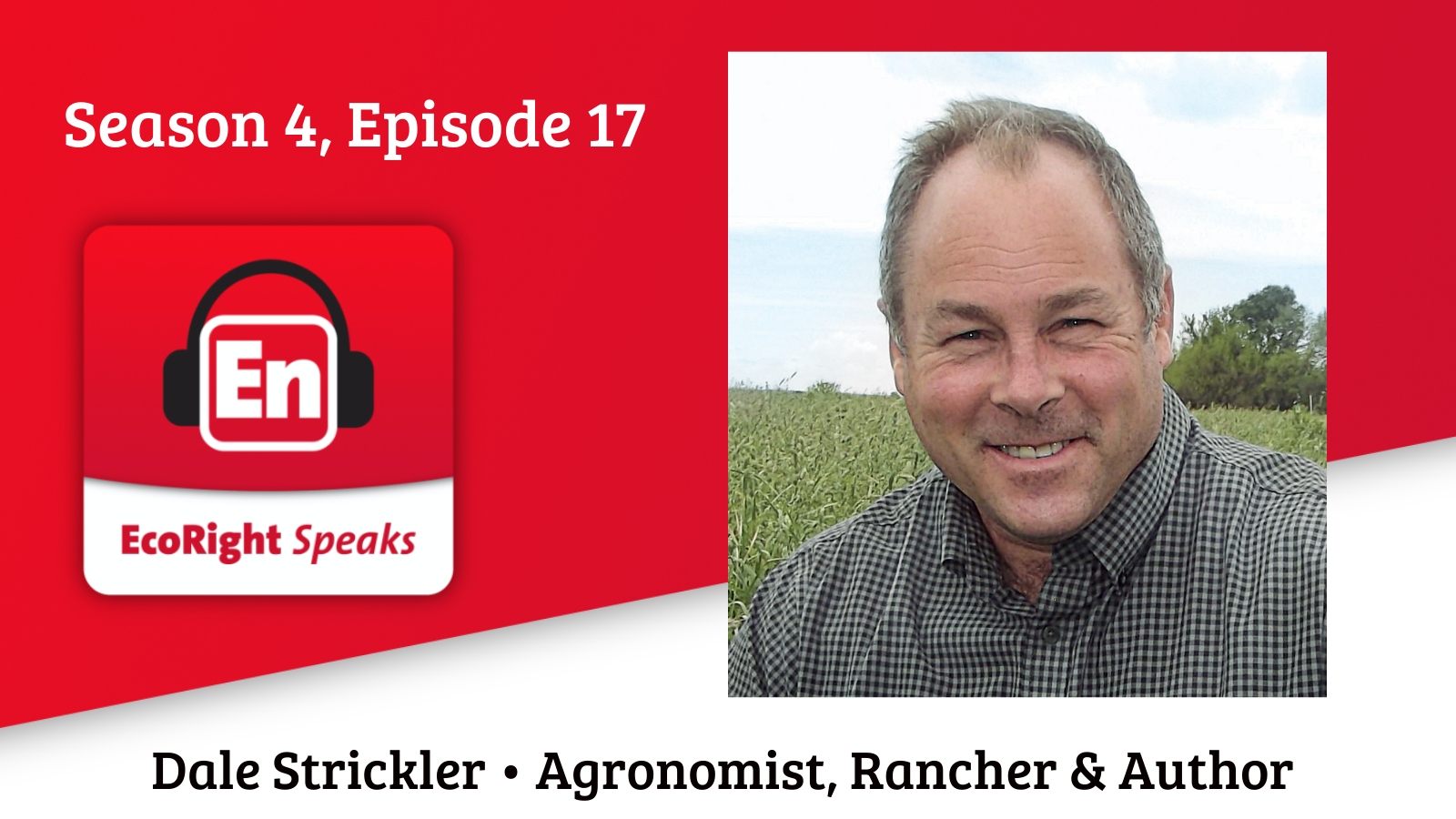 Welcome to another week, another episode of the EcoRight Speaks, this time featuring Dale Strickler, an agronomist for Green Cover Seed, a Kansas rancher, and author of the book The Drought Resilient Farm. The Drought Resilient Farm is a compilation of techniques for increasing the ability of soil to capture more rainfall, hold more moisture, and increase the ability of plants to extract more moisture from the soil, all important in the battle to combat the worst impacts of climate change.
Growing up on a diversified farm near Colony, Kansas and then attending Kansas State university, he also has his own cattle operation near Jamestown, KS, where he puts into practice his theories about creating better soil. He planted his first cover crop in 1988 and has been experimenting with them ever since with increasingly impressive results. 
He talks to me about the missing opporunity to not only sequester carbon through agricultural practices but to improve the overall health of cash crops.
Hope you enjoy the episode!