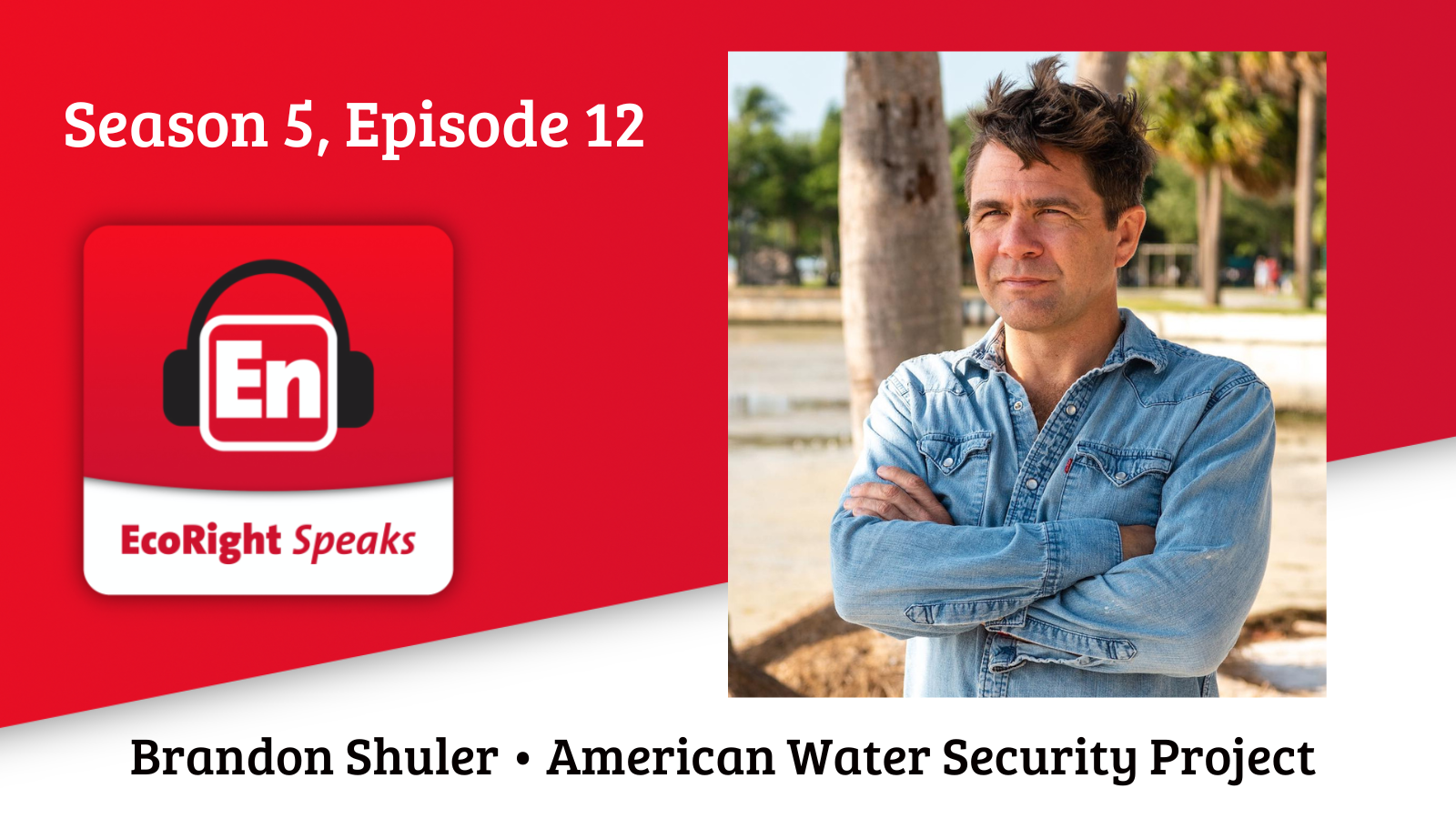 This week's featured guest is someone our producer Price Atkinson has wanted to get on the show since season one. Dr. Brandon Shuler is a co-founder of the American Water Security Project (long-time listeners heard from his counterpart, Kirk Mantay, back in season one). Brandon, an old friend of Price's, is dedicated to advancing solutions and funding for wastewater treatment improvements and seeks to understand and balance the interconnectedness of our natural habitats, our communities, and the symbiotic nature of our planet. 
He addresses the stresses and challenges placed on wastewater treatment systems due to hurricanes and other climate-related flooding and sea level rise.
Coming soon: our 100th episode! November 8th, we will roll our our 100th episode of the EcoRight Speaks. Have a favorite episode? Shoot us a message or drop us a voice memo and we will integrate your messages into the show.