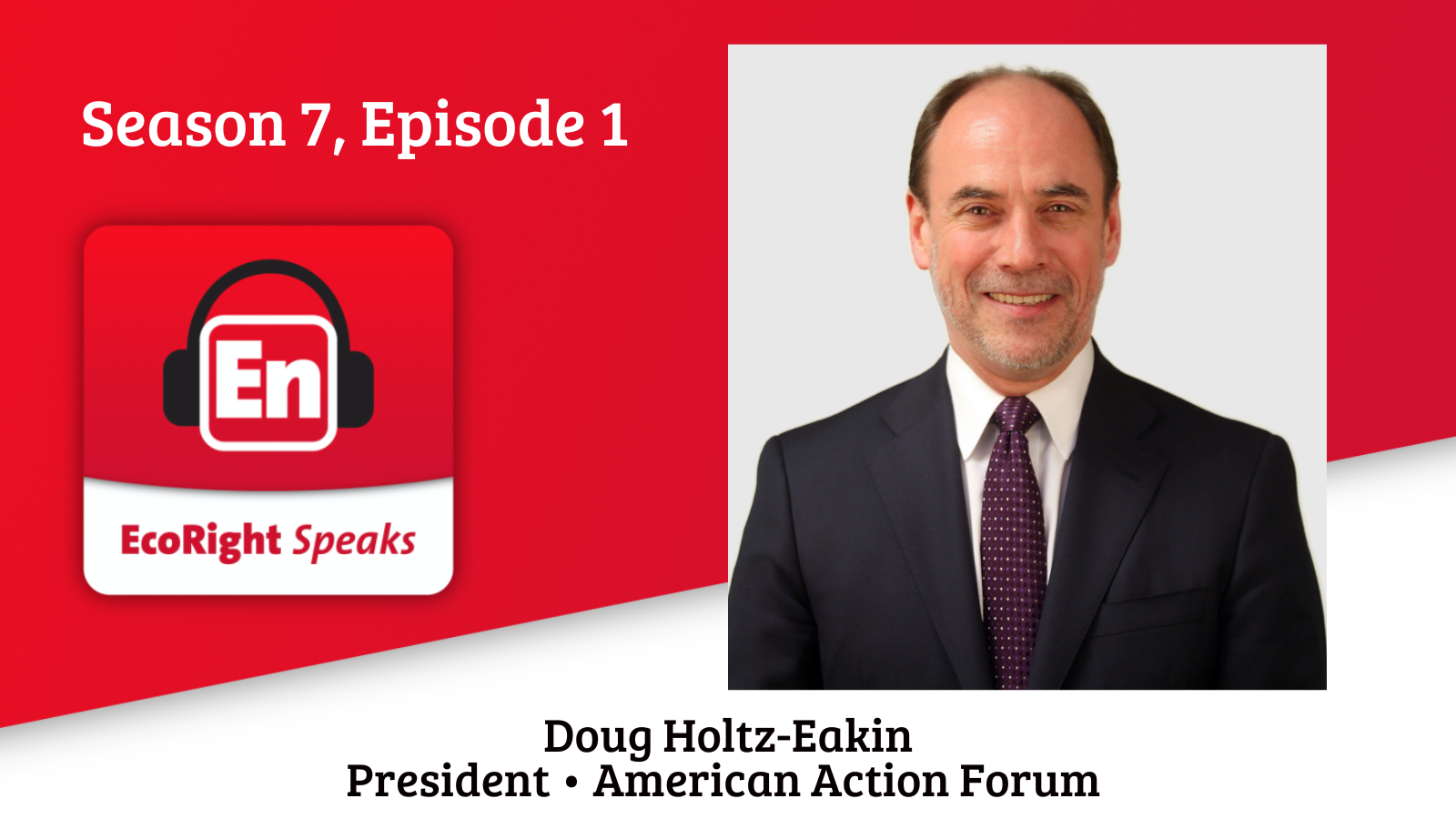 Welcome to season seven! We are so honored to be on this journey with you, our listeners. Over the break, we thought long and hard about what guests we want to feature this season, and we are happy with how things are shaping up.
Kicking us off is Doug Holtz-Eakin, an economist and the current president of the American Action Forum, a right of center think tank focused on economic, domestic, and fiscal policy issues. Before founding AAF in 2009, Holtz-Eakin held a number of high level policy positions, including as the director of the Congressional Budget Office and as the Chief Economist of the President's Council of Economic Advisers under President George W. Bush. Listeners, you asked for an economist who could talk about a carbon tax, and I'm happy to deliver.
Hope you enjoy the episode!