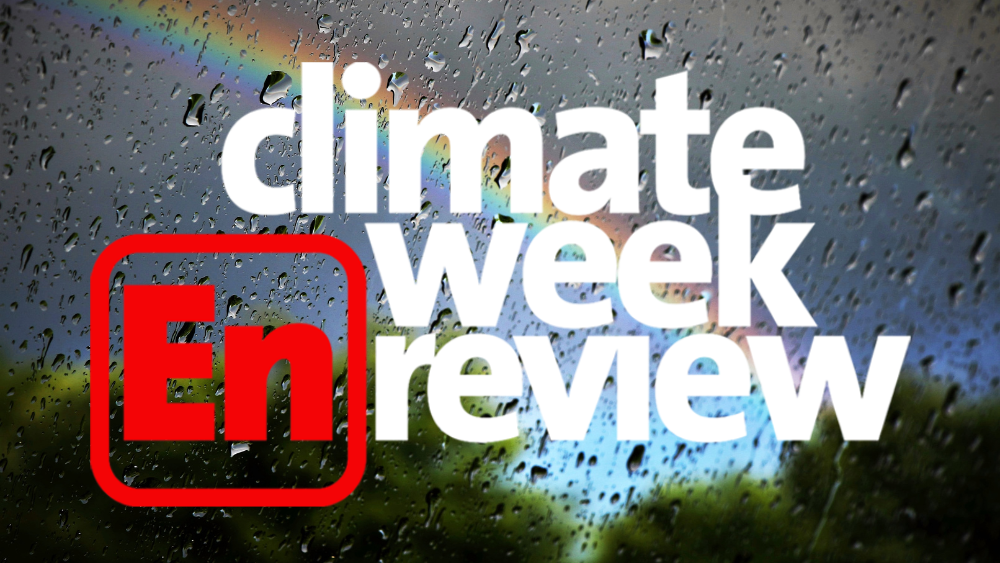 Hello, Friday!
I'm not going to lie, the weekend crept up on me for once! Here we are, cruising into August. In just four weeks, I will be looking out on the coast of my beloved Maine and you will be missing Week En Review except it will be the Friday before Labor Day so hopefully you already have something special planned too.
This week's must read: Blistering July Heat Was Fueled By Climate Change, Study Says (Weather.com) Not a piece written by one of our regular EcoRight writers, but an interesting read nonetheless.
"July's heat was made at least three to five times more likely by climate change, research shows," and the U.S. southeast and southwest are especially affected. But they aren't the only ones. "Every single day in July, at least 2 billion people worldwide felt heat made at least three times more likely by climate change."
Reaction to the climate-induced heatwave from the EcoRight, as told to CNN:
"The good news is Republicans are stopping arguing with thermometers," our boss and former CongressmanBob Inglis said. "When the experience is multiplied over and over of multiple days of three-digit temperatures in Arizona and record ocean temperatures, people start to say, 'this is sort of goofy we're not doing something about this.'"
From Congressman John Curtis, a Republican from Utah and chair of the House Conservative Climate Caucus:
"We need to be talking about this,"  he told CNN. "And part of it for Republicans is when you don't talk about it, you have no ideas at the table; all you're doing is saying what you don't like. We need to be saying what we like."
And one more from Senator Mitt Romney, also from Utah:
"I think the evidence so far is that the West is getting drier and hotter…That means that we're going to have more difficulty with our crops, we're going to have a harder time keeping the rivers full of water. The Great Salt Lake is probably going to continue to shrink. And unfortunately, we're going to see more catastrophic fires. If the trends continue, we need to act."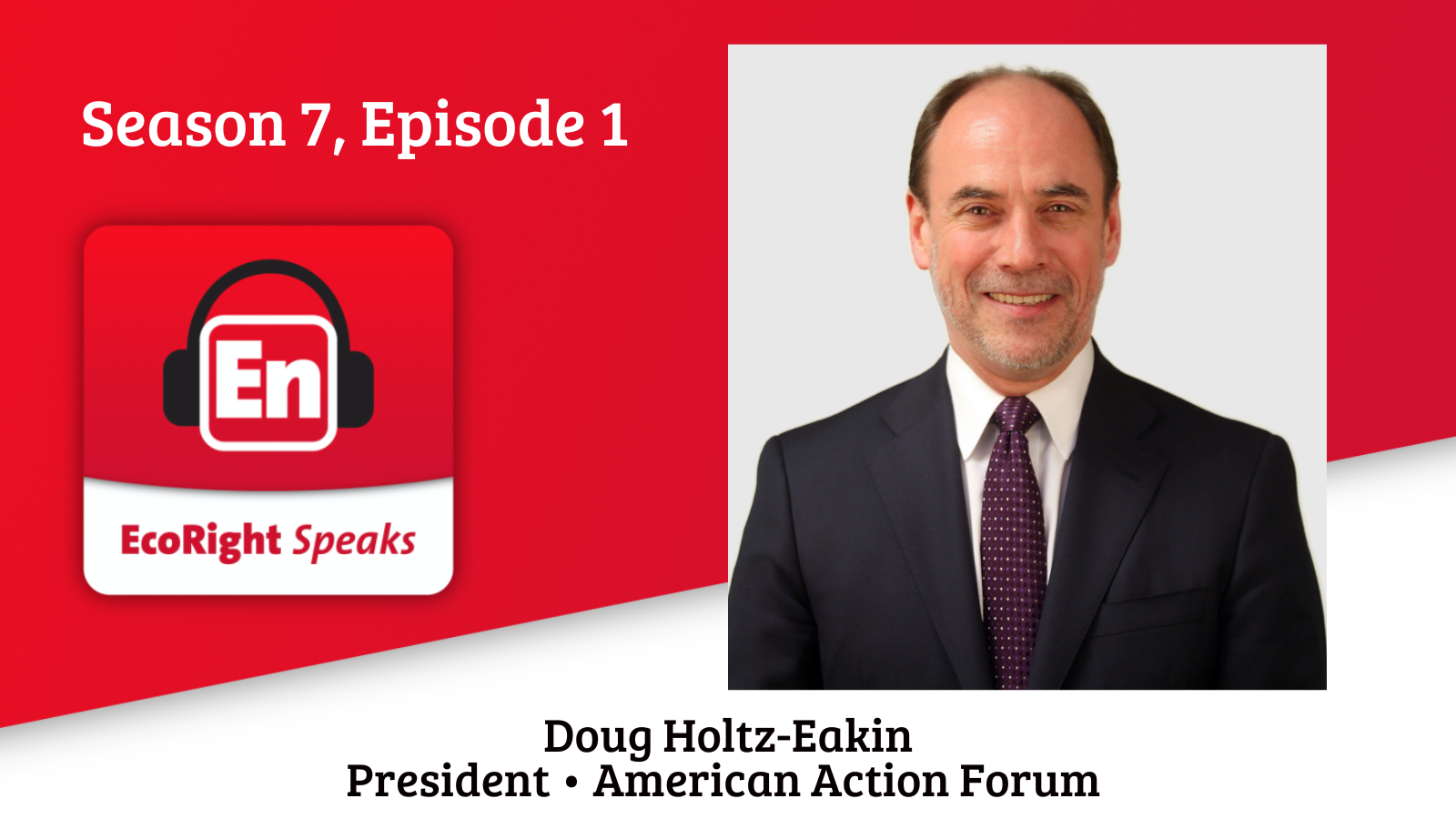 We're back! Season seven of the EcoRight Speaks starts NOW!
Welcome to season seven! We are so honored to be on this journey with you, our listeners. Over the break, we thought long and hard about what guests we want to feature this season, and we are happy with how things are shaping up.
Kicking us off is Doug Holtz-Eakin,  an economist and the current president of the American Action Forum, a right of center think tank focused on economic, domestic, and fiscal policy issues. Before founding AAF in 2009, Holtz-Eakin held a number of high level policy positions, including as the director of the Congressional Budget Office and as the Chief Economist of the President's Council of Economic Advisers under President George W. Bush. Listeners, you asked for an economist who could talk about a carbon tax, and I'm happy to deliver.
Hope you enjoy the episode!
Coming up next week: my conversation with Danielle Butcher Franz, the new CEO of the American Conservation Coalition, the organization she helped found more than six years ago.
That's it for me! I'll catch you next week! Have a pleasant and safe weekend.