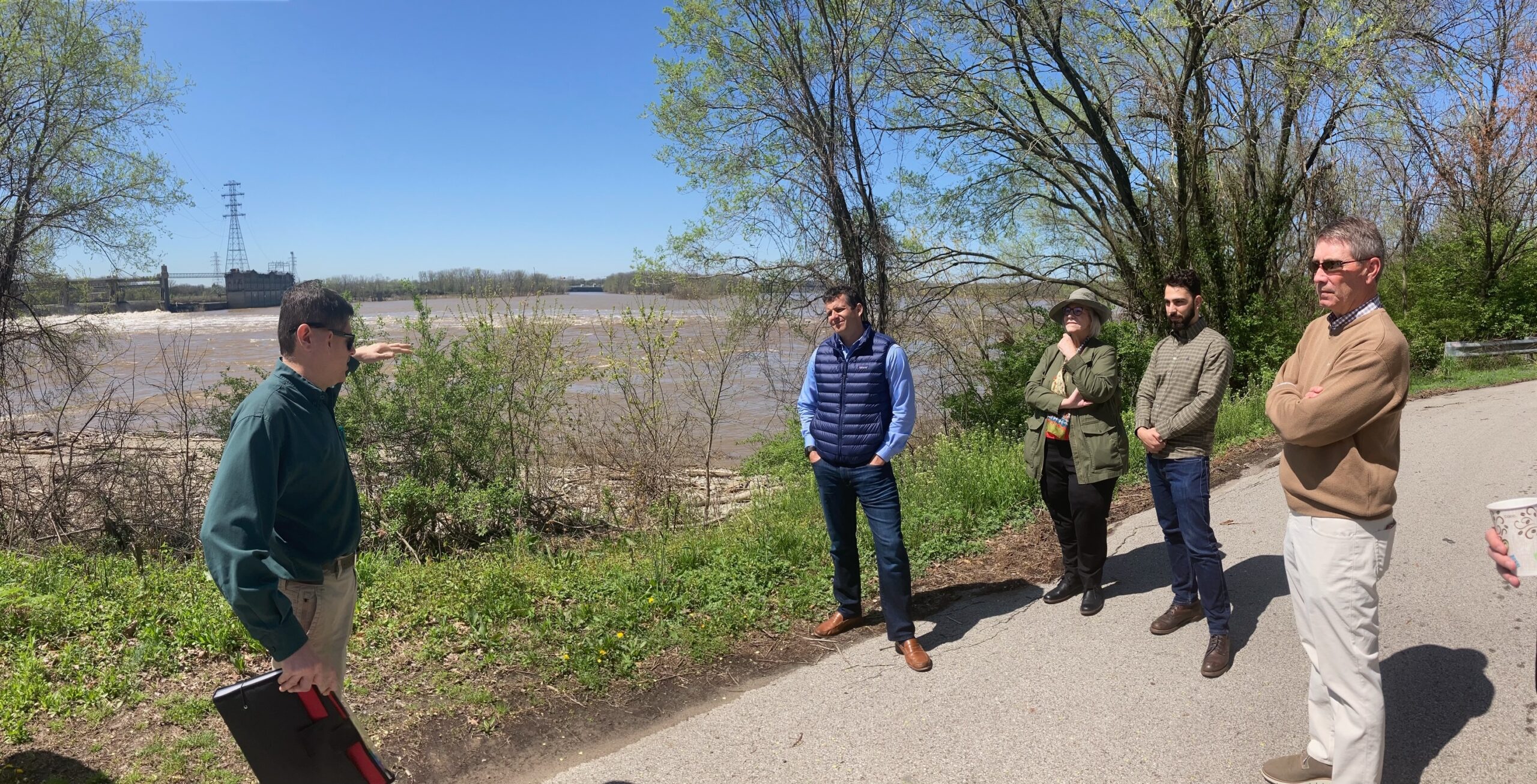 On April 14 in Jeffersonville, Indiana, Rep. Trey Hollingsworth joined us to see firsthand the adaptation opportunity that lies in the climate inundation dangers on the Ohio River. Unfortunately, climate change is causing larger rainfall events, increasing the chances of flooding on rivers like the mighty Ohio. 
At republicEn.org, we're focused on policies that would reduce that risk by reducing the quantity of heat-trapping gases in the atmosphere in the years to come.
Meanwhile, some flooding is inevitable, and communities are adapting to the realities.  The creative folks at the River Heritage Conservancy see an opportunity to create a river-level-flexible park, turning the brownfield of former industrial sites into lush green recreational spaces and wildlife habitat. The park would be adjacent to the falls of the Ohio and would be available to approximately 1.2 million people within a twenty-minute drive. The signature feature would be a pedestrian bridge that span the likeliest inundation areas, thereby allowing park goers to enjoy the Ohio River regardless of flood stage.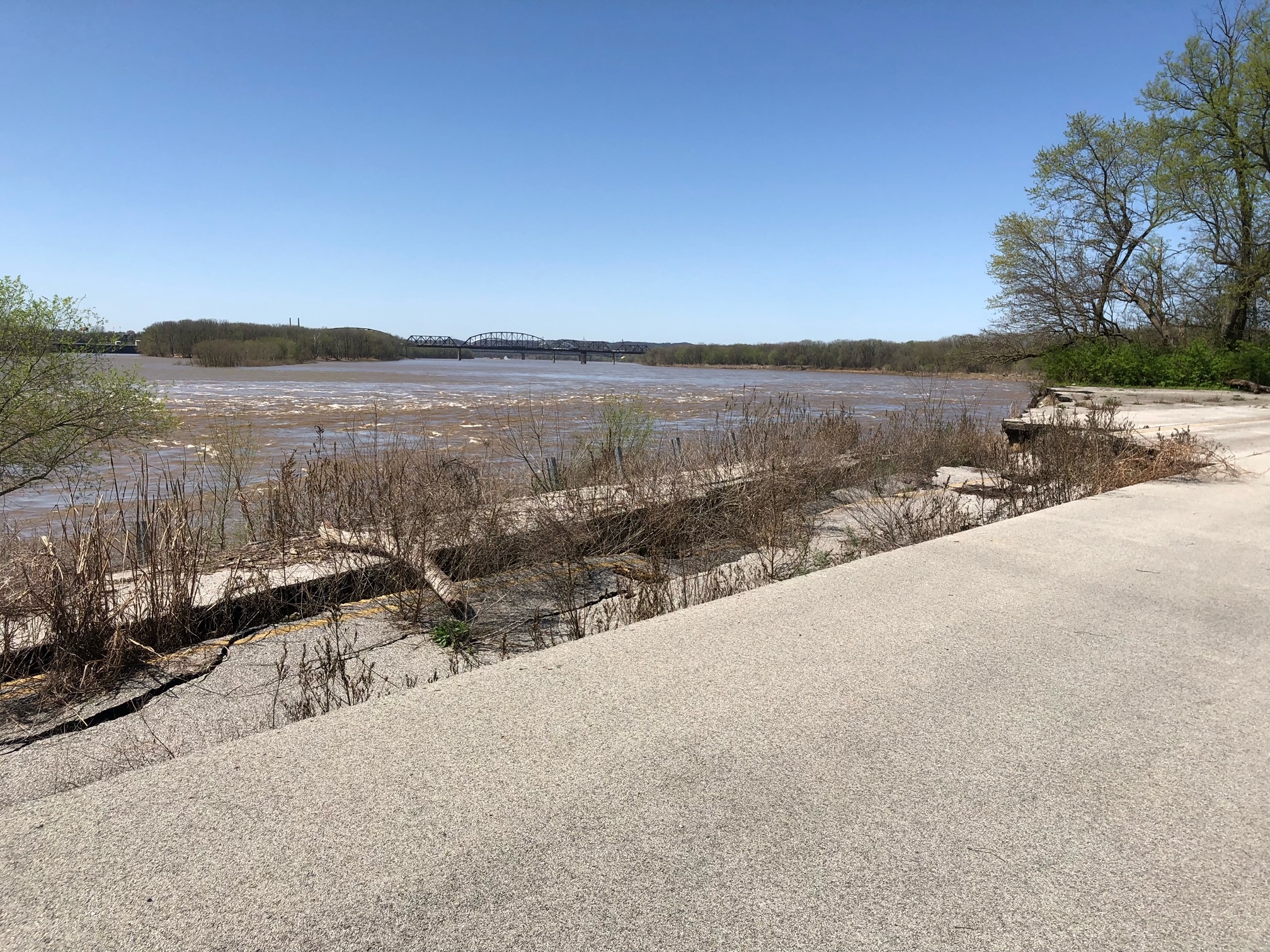 According an Army Corps of Engineers report on how climate change will affect the Ohio River (Louisville Courier-Journal article):
► Increasingly potent storms will cause river levels to surge, risking major floods in low-lying cities like Louisville.
► More frequent and heavy droughts will likely dramatically reduce river volumes in some spots, putting in jeopardy drinking water supplies, barge traffic and power generation that relies on abundant water.
► Rising temperates and wild swings in river flows threaten to wipe out fish and other aquatic life.
► Economic losses could be ten times or more greater than from any other resource-based threats from the past.
The 27 million people live in 2,400 urban and rural communities across 204,000 square miles understand that the Ohio River and its tributaries will not escape climate disruption.
We're especially grateful to Jason Cockerill, Congressman Hollingsworth's district director, for finding a time for this field trip and to our partners, Susan Rademacher and her team at the River Heritage Conservancy and our friends, including George Gemelas (pictured below with Rep. Hollingsworth) at Students for Carbon Dividends.