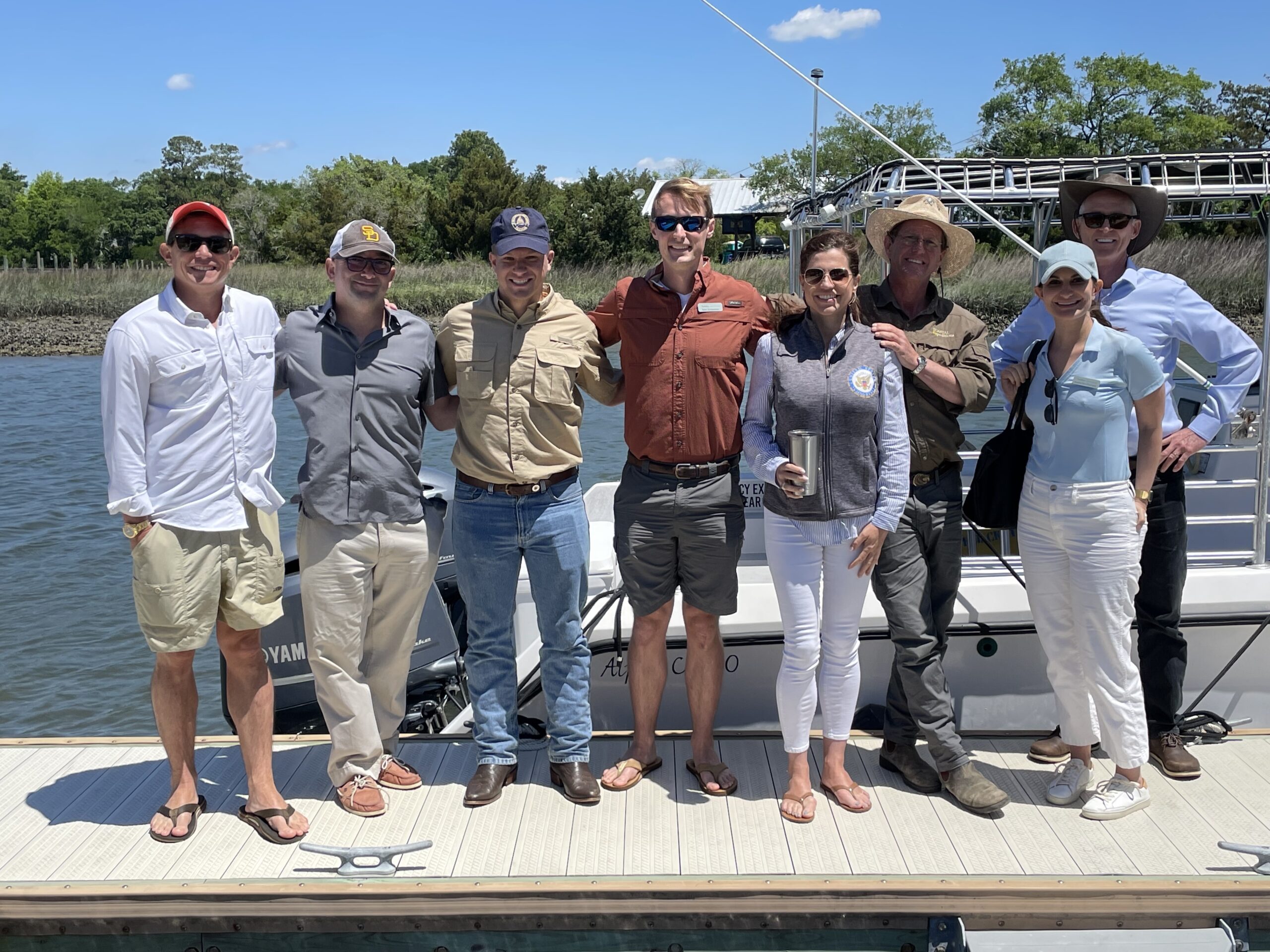 We teamed up with Audubon South Carolina to set up a "field trip" with first-term Congresswoman Nancy Mace (R-SC-1) to see firsthand the impacts of sea level rise on the South Carolina coastline.
The trip began at Coastal Expeditions in Mt. Pleasant with owner Chris Crolley captaining our 12-person boat and explaining the terrain from Shem Creek out to Crab Bank Island, which sits at the mouth of Shem Creek adjacent to the channel into Charleston Harbor. Once almost 40 acres with high ground for nesting birds, Crab Bank is no longer a rookery due to sea level rise and erosion.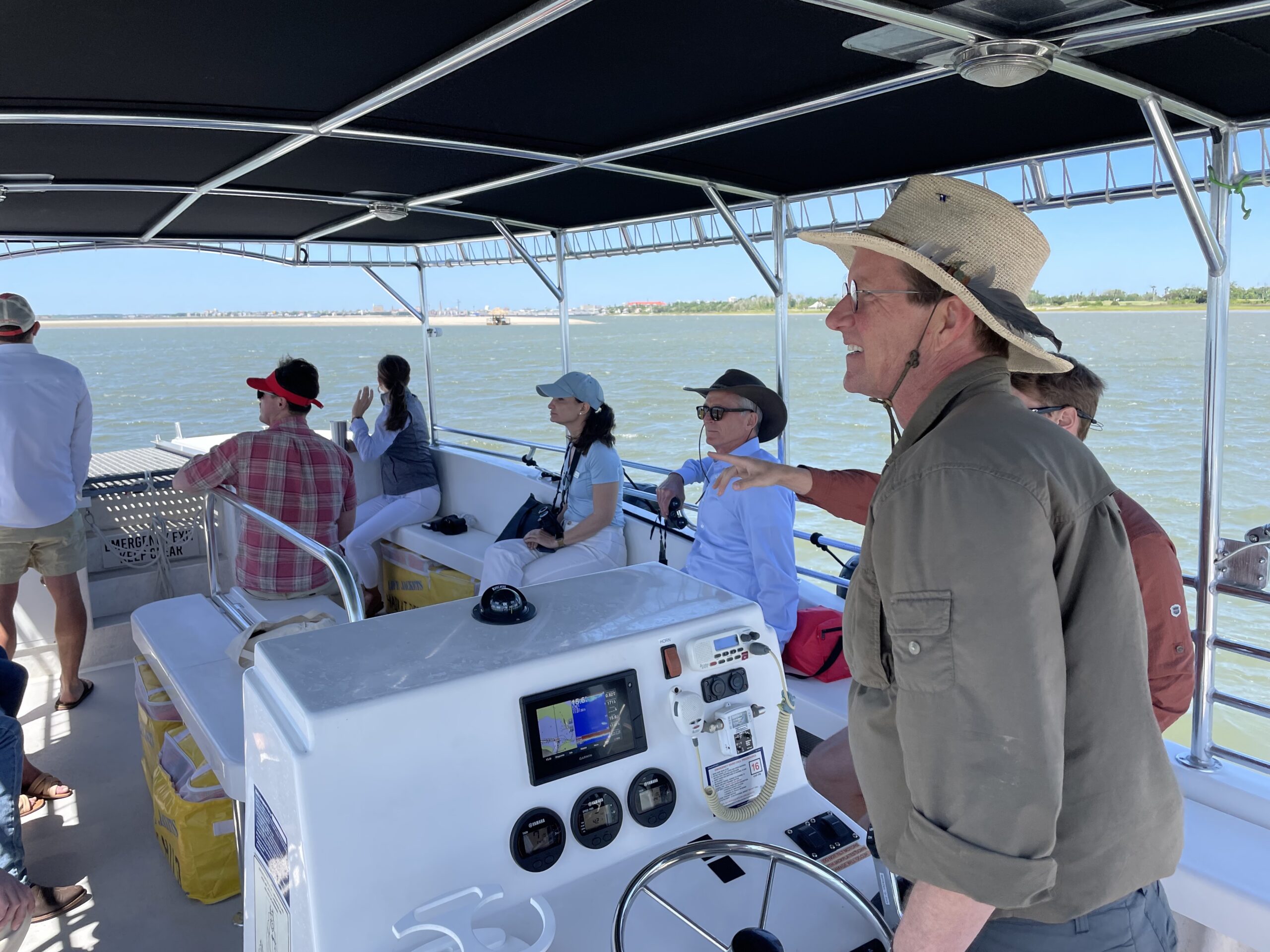 Mace, a native of the Lowcountry and the first female graduate of The Citadel, has made conservation a centerpiece of her first year in office. Thanks to her leadership, a recent compromise was struck by several stakeholders, including Audubon South Carolina. Dredge spoil from the deepening of the Charleston Harbor will be used to build Crab Bank up again, allowing migratory birds to return.
Just finished a tour of the waters off Mt. Pleasant & Charleston w/ @republicEn and @AudubonSc to view the condition of our crabbing areas and bird habitats.

The Lowcountry's heart, soul, and economy all depend on our region's environment. I'm determined to protect it. 🌙🌴 pic.twitter.com/AvEMzUncbT

— Rep. Nancy Mace (@RepNancyMace) May 7, 2021
Crab Bank's sediment also acts as a natural buffer and protects the shoreline against offshore winds, waves, and storm impacts. Existing coastal structures are at even greater risk now due to sea level rise. NOAA measures that rise at 10 inches since 1950.
Sea level rise sends salt water inland, drowning critical freshwater wetlands, damaging important commercial fisheries and creating "forests" of dead trees.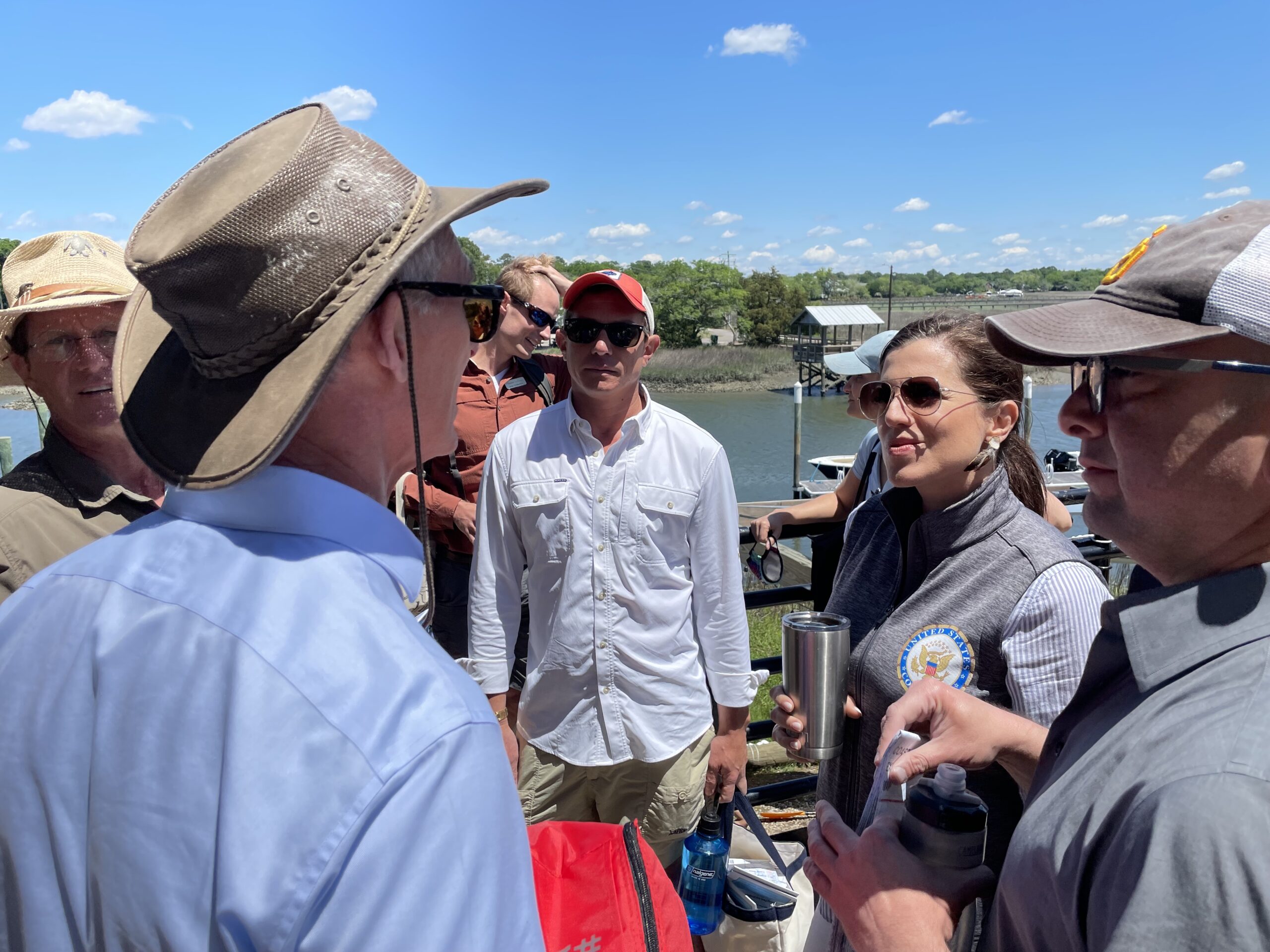 Thanks to Chris for the tour, and thanks to Audubon South Carolina's Nolan Schillerstrom for helping to make it happen. We're grateful to Rep. Mace for her leadership, interest, and passion for protecting South Carolina's outdoor treasures — treasures that have become more vulnerable due to rising sea level caused by climate change.