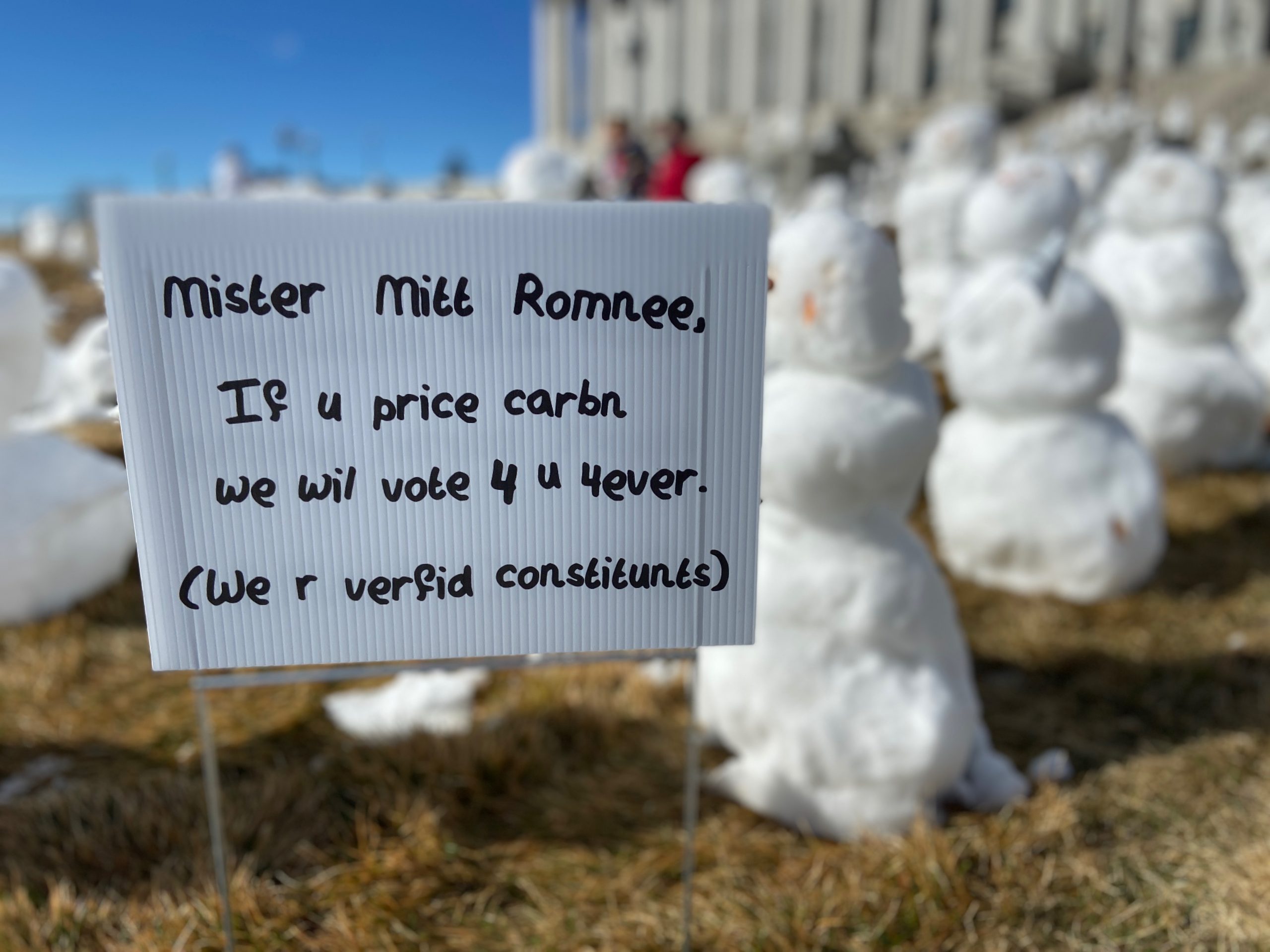 Our favorite Utahn is at it again!
Spokesperson Nick Huey was the heart and brains behind rallying hundreds of snowmen to the Utah capitol to urge lawmakers to support a price on carbon.
As Nick said: "The snow people claim carbon pricing is the fastest and most effective way to curb climate change." He corralled over 50 volunteers to help with the effort. "We need to do something about (climate change) … and it doesn't have to be that we launch ourselves into the Dark Ages and never use our cars," the 28-year-old father told the Deseret News in lauding carbon pricing. 
Follow the journey of the carbon pricing snow people on Twitter and check out the video in which you can hear straight from Nick.
Six hundred snowmen are currently surrounding Sen. @MittRomney Salt Lake City office, Sunday. #Snowmen #ClimateChange #UtahProtest https://t.co/6bUJtk4B1u

— ABC4 News (@abc4utah) February 21, 2021