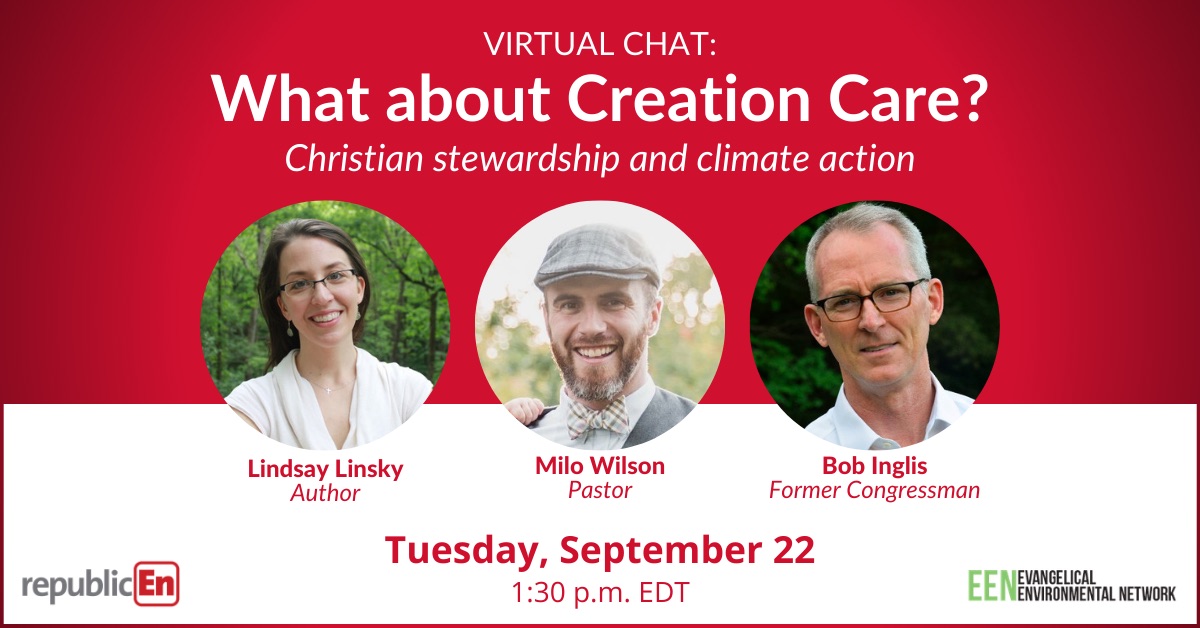 Virtual Chat: What about Creation Care?
Christian stewardship and climate action
September 22, 2020, 1:30-2:30pm EDT
Presented by republicEn and Evangelical Environmental Network
If God is in control, need we act on climate change?
What is humanity's role in caring for His creation? 
Dr. Lindsay Linsky and Pastor Milo Wilson join republicEn's Bob Inglis for a conversation about their personal journeys, why they believe environmental stewardship is an important part of being a Christian, and how to talk about climate change with people of faith.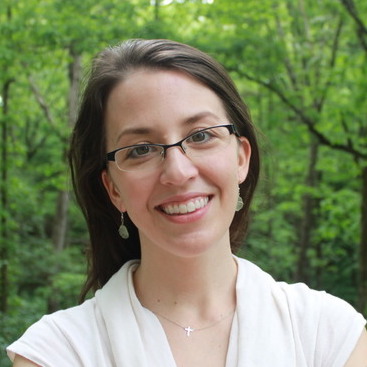 Lindsay Linsky
Lindsay Linsky is the author of Keep It Good: Understanding Creation Care through Parables, a book that breaks through environmental apathy and partisan noise to show Christians His simple yet beautiful message of creation stewardship. She has been featured on podcasts such as Creation Care Radio and Yale Climate Connections. Lindsay earned her PhD in Science Education from the University of Georgia, and lives with her husband and children in Suwanee, GA.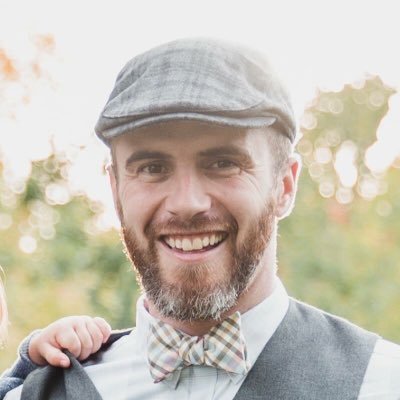 Milo Wilson
Milo Wilson is the Lead Pastor at Randall Baptist Church in Buffalo, NY. He served in the Marines as a musician before obtaining both Music and Christian Ministry degrees from North Greenville University in SC. Milo returned home to the Western NY region with a desire to see lives changed and new churches planted by the power of Jesus. As a catalytic leader and a lover of the outdoors, Milo believes God gave us a garden to tend, and that we should be champions in stewarding His creation.
Leading the conversation will be republicEn's Executive Director and former Congressman Bob Inglis. Special introductory remarks by Rev. Mitch Hexcox of Evangelical Environmental Network.
This event is over.
Please come back later to view the recording.
ABOUT THIS SERIES:
republicEn's EcoRight Webinar Series is a chance for the republicEn community to gather online to hear from prominent speakers and learn about EcoRight climate news, policy developments, and conservative approaches to solving climate change.