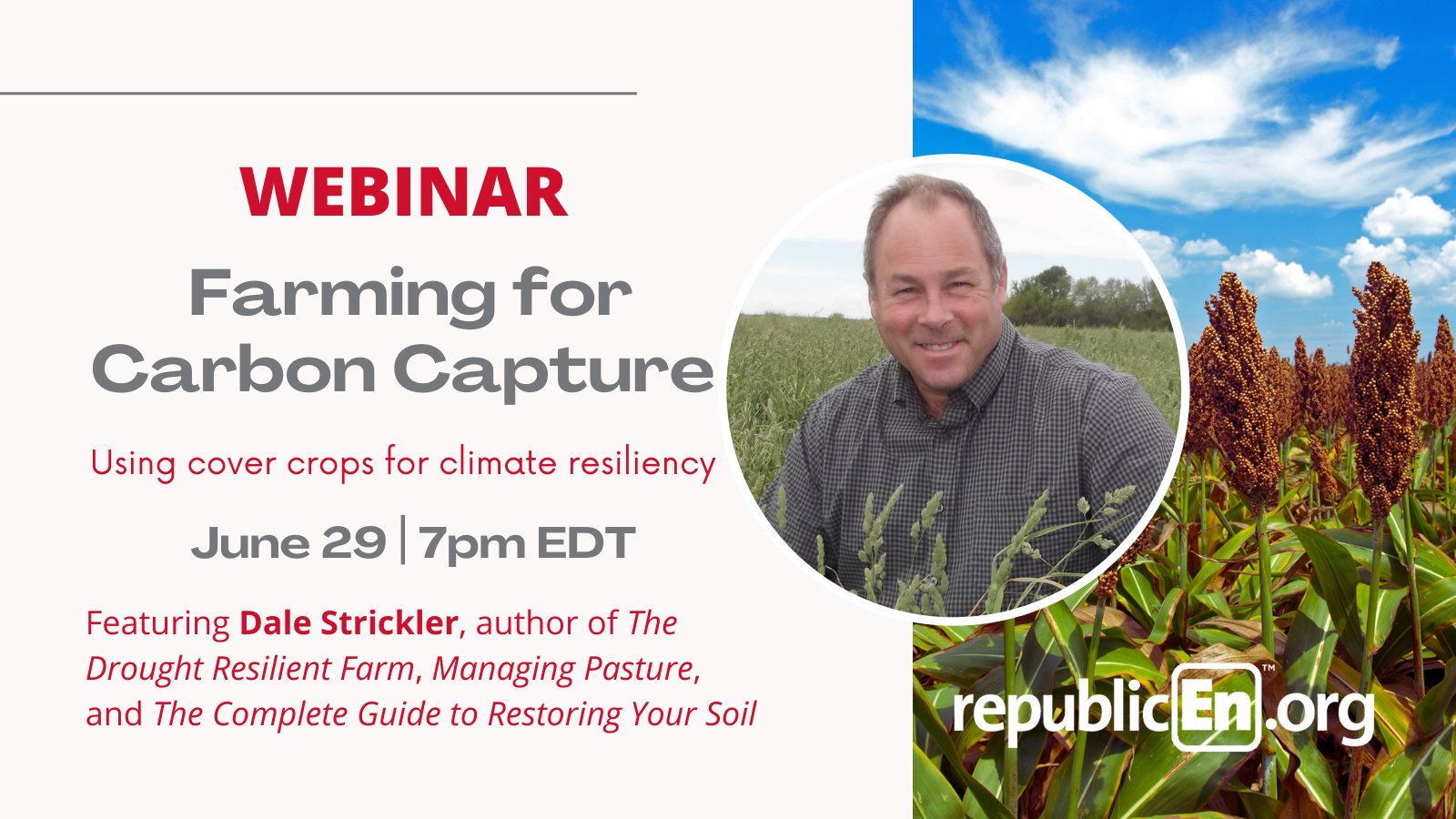 Farming for Carbon Capture
Using cover crops for climate resiliency
June 29, 2022, 7:00-8:00pm EDT
Presented by republicEn
Resiliency – the ability to bounce back from difficulties; toughness.
Join republicEn and Dale Strickler for a special webinar event. Attendees will learn about soil regeneration using cover crops, the science behind soil carbon sequestration (also known as carbon capture), and how these contribute to the future of climate resiliency and American farming.
Dale Strickler grew up on a farm and ranch near the small town of Colony, Kansas. Growing up, it seemed like the family farm was constantly plagued by flooding or drought. Dale knew the farm soil was in bad shape, and if he could find a way to fix it, he could solve many problems.
Flash forward, Dale Strickler now has 30+ years of experience in soil management and crop production. A professional agronomist, he is the author of the books, The Drought Resilient Farm, Managing Pasture, and The Complete Guide to Restoring Your Soil, which was named a top ten farming book for 2021 by Modern Farmer.
Whether a large-scale agriculturalist or a backyard gardener, there's something here for everyone to learn to be more resilient!
This is a free event.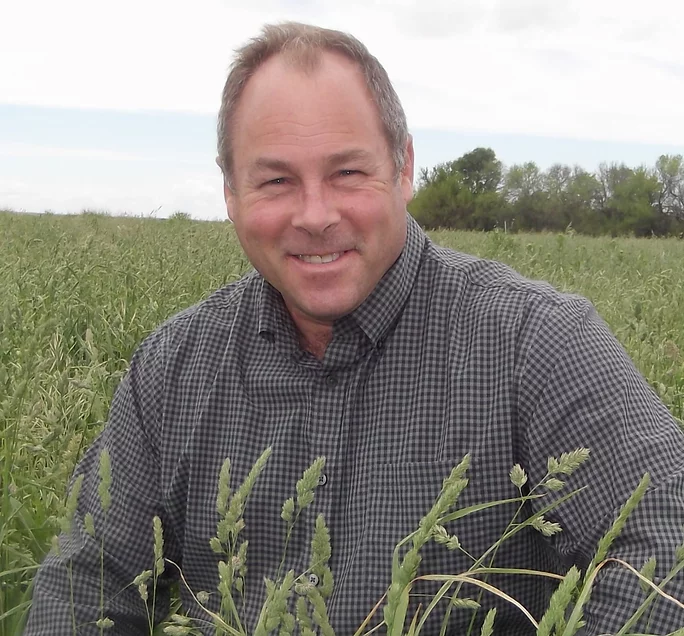 Dale Strickler
As President of the Kansas Graziers Association, Dale advocates for greater rancher profits, autonomy, and best pasture practices. Dale is also on the regional advisory committee of the Kansas Water Office and is working on reducing soil erosion and water pollution in area water basin rivers and streams.
He has worked as an agronomist for Land O' Lakes, Star Seed, and Valent USA before landing his current role with Green Cover Seed, the nation's premier cover crop-specific seed company.
ABOUT THIS SERIES:
republicEn's
EcoRight Webinar Series
is a chance for the republicEn community to gather online to hear from prominent speakers and learn about EcoRight climate news, policy developments, and conservative approaches to solving climate change.