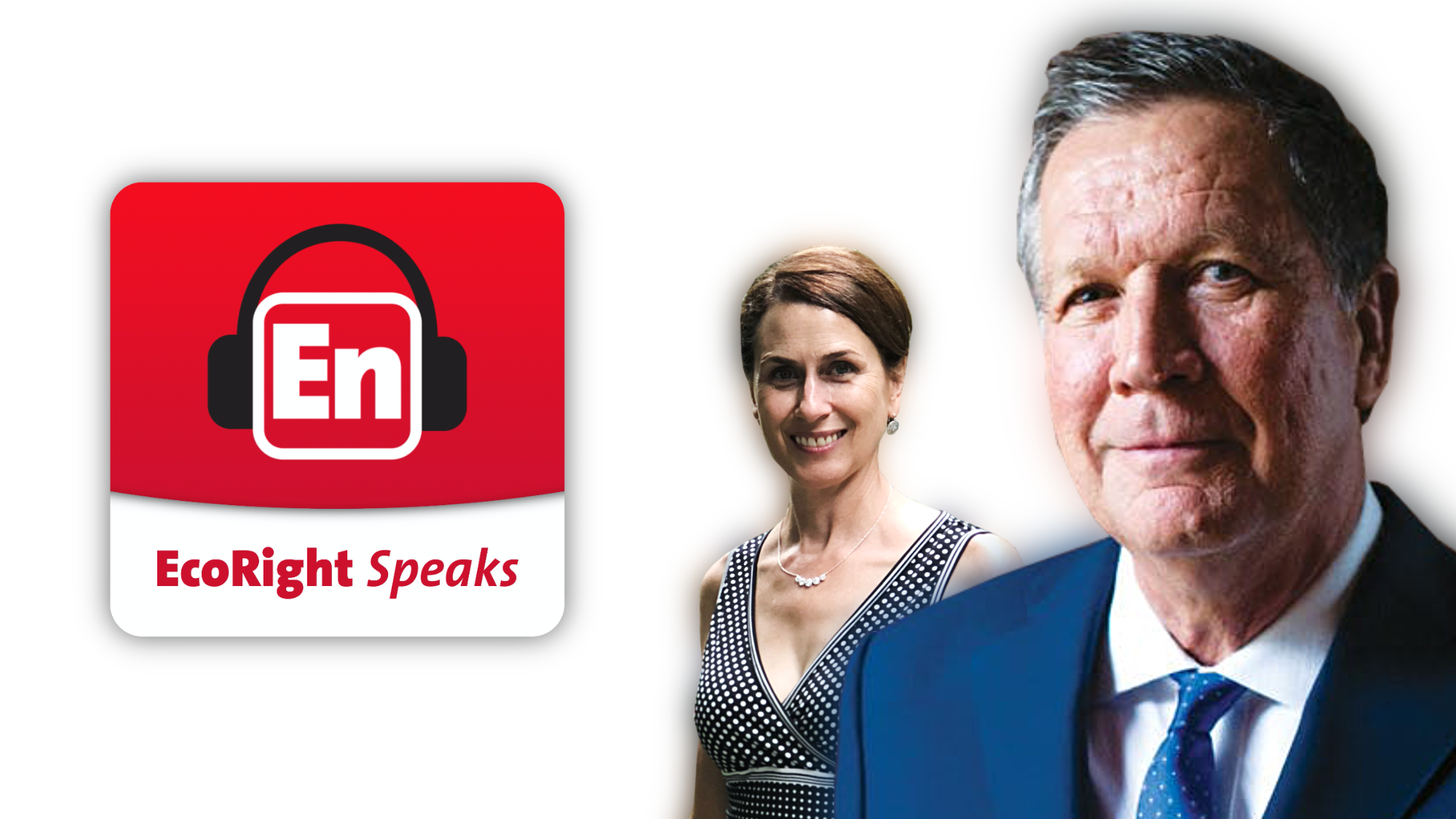 I am thrilled to bring you our twelfth EcoRight Speaks episode, featuring none other than former Ohio Governor John Kasich. He joins former House colleague (and our ED) Bob Inglis and yours truly  in a conversation about the work he's doing at World War Zero, an organization hoping to spark ten million conversations about climate change.
Kicking things off, our Spokesperson Lisa Savage offers a warm introduction of Gov. Kasich, a big political hero of hers. And we also get a dramatic reading from Spokesperson Jacob Abel, who shares his recent Letter to the Editor published in the Charlotte Observer.  
Tune into this exciting episode!