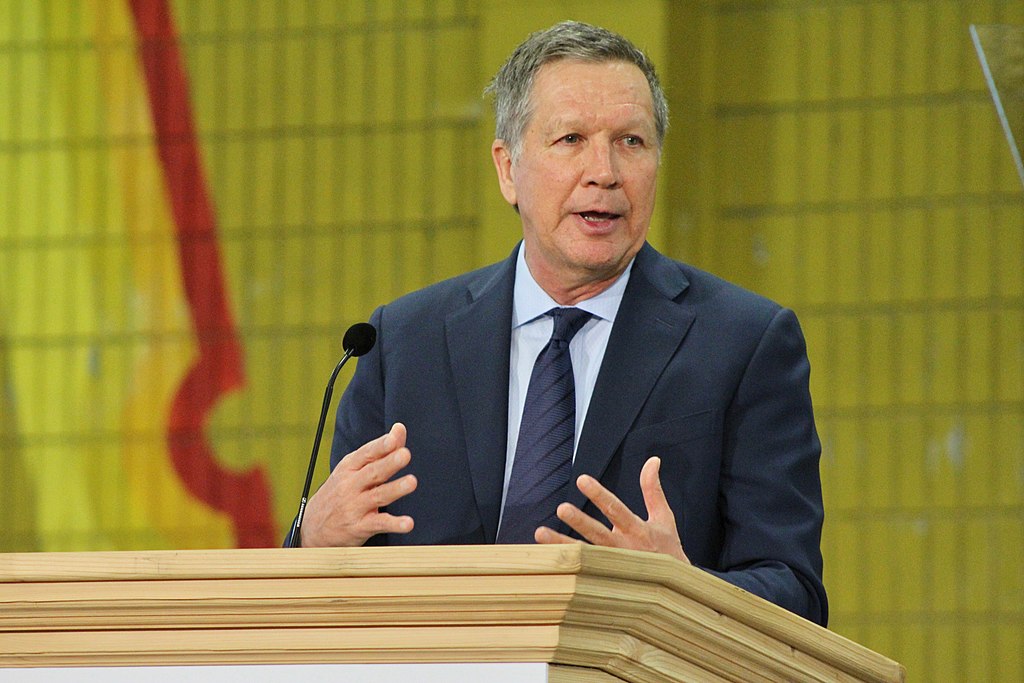 FAIRFAX, Va. – Former Republican presidential candidate and Ohio Governor John Kasich joined republicEn.org's "EcoRight Speaks" climate change podcast.
Kasich talked with former U.S. House of Representatives colleague and republicEn founder/executive director Bob Inglis along with podcast host Chelsea Henderson to discuss the party's path forward on climate change and ways to attract conservatives to come to the table.
The episode will be available tomorrow at 12:00 p.m. (EST) on a variety of podcast apps as well as online at www.republicEn.org/podcast.
"If we think we're going to get people to buy into this, by jamming a square peg in a round hole, it's not going to work because you have to have a sense of bipartisanship. The reason why you can't be so policy specific is because if you do that, you will automatically drive people away," Kasich said.
"I think it's better to have people come together to recognize that there's a problem and to argue this out intellectually in terms of, what are the reasonable steps we can take."
Inglis asked Kasich whether accountability is a concept that would bring conservatives to the table. The former ranking Member of the House Budget Committee also touched on stewardship as a way of 'managing, respecting and taking care of' the environment.
Launched earlier this summer, the EcoRight Speaks is a weekly podcast that discusses climate change from a conservative perspective and includes a guest interview from people leading on the #EcoRight.
Hosted by Henderson and produced by republicEn's communications director Price Atkinson, the first-eleven episodes of the EcoRight Speaks have featured a variety of conservative guests including former Congressman Carlos Curbelo, faith-based author Lindsay Linskey, The Climate Campaign's Nick Huey and Students for Carbon Dividends president/co-founder Alex Posner to name a few.
"It's important to have the climate conversations with the so-called 'eco-hesitant,' which Governor Kasich is initiating with the World War Zero Project. It's also important to talk about climate solutions," Henderson said.
"Polling shows that people from all walks of life think it's time for the federal government to act on climate change, particularly young people. Conservatives should be at the table for those policy discussions."
One of the first episodes featured a joint interview with recent high school graduate Lance Lawson and his father Brian Anderson. Passionate about climate and solving the problem, Lawson flipped Anderson's opinion and he explained the inner-family dialogue had on road trips discussing the issue and how he changed his father's mind.
A new episode is available every Tuesday on a variety of platforms including Apple Podcast, Spotify, Stitcher, Podbay and Google Podcast. Visit www.republicEn.org/podcast to listen to previous episodes.
About republicEn.org
republicEn.org is a 501(c)(3) educational initiative based at George Mason University. We conduct educational programming on the power of free-enterprise solutions to climate change. Our growing community of over 10,000 "republicEns" is dedicated to building an #ecoRight movement to apply conservative principles to climate action.