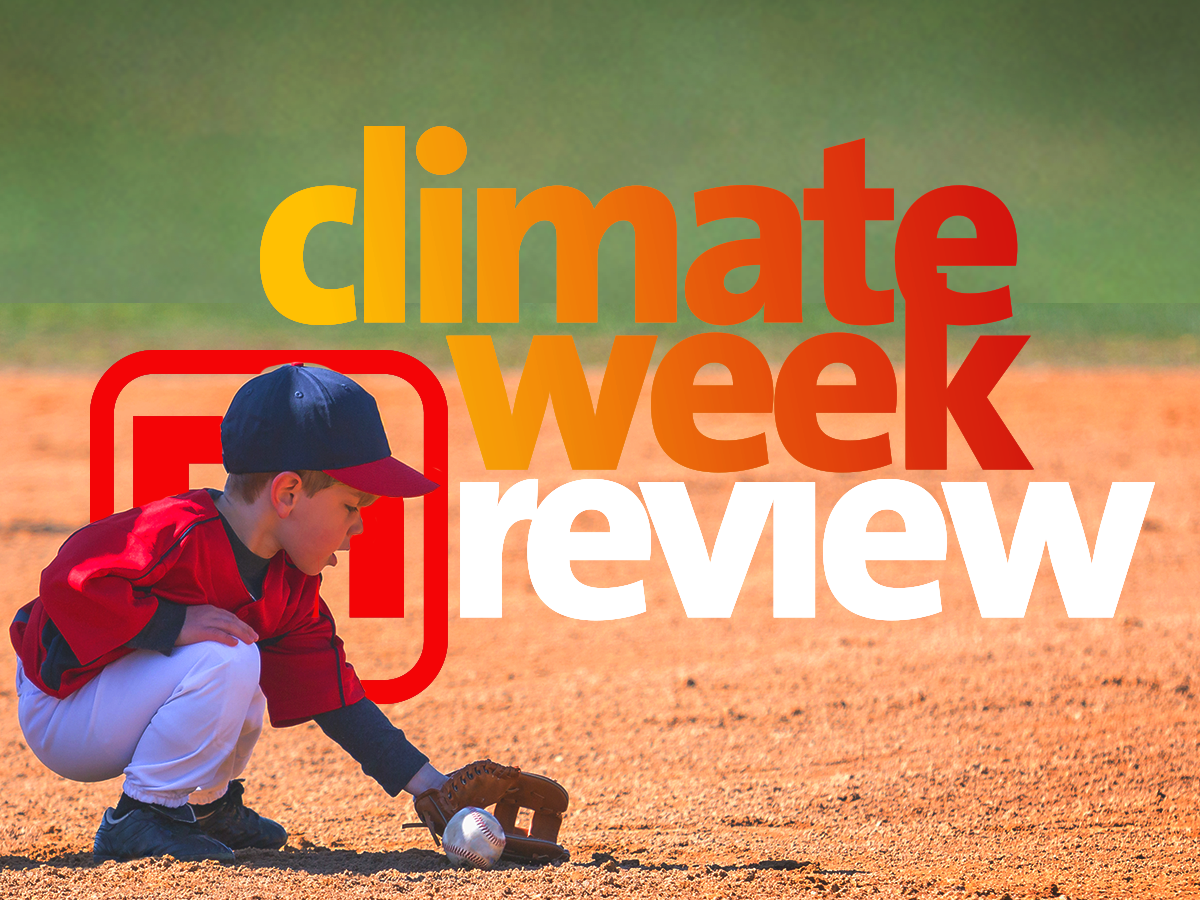 I know what you're thinking: it's too early for baseball. But not if you have a high school kid. This week I have been to three games, in the unpredictable yet chilly March weather, so I'm here to say it is officially baseball season in this house.
Evidence below.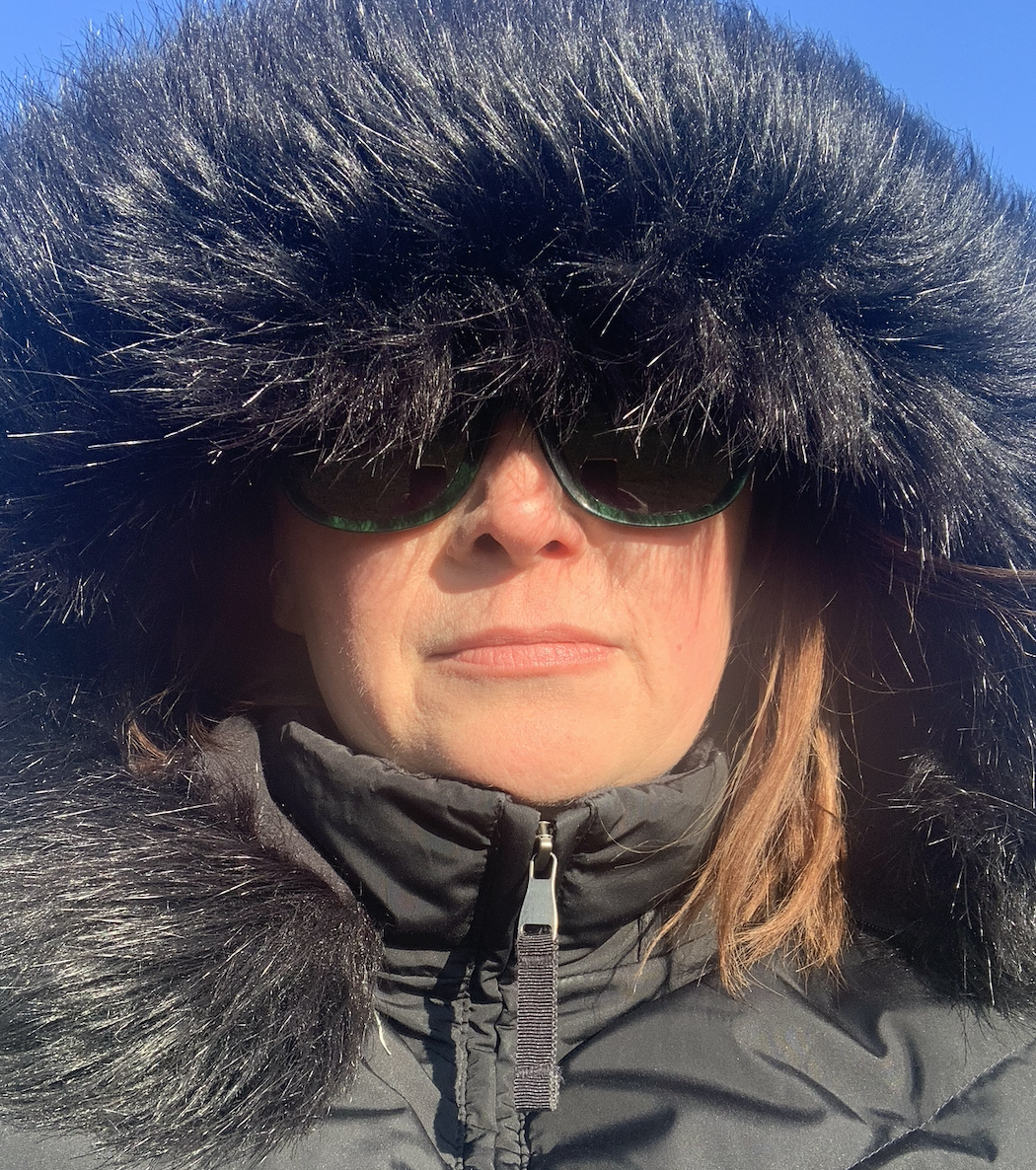 But if you know me at all, you know I prefer this to a 100-degree day.
Speaking of baseball, Fenway Park announced it will be the first major league ballpark to go carbon neutral. Go Red Sox!
Enough about me and baseball… we have lots of good news to share this week, including an exciting announcement! Read on!
This week's must read: Climate change is making pollen season worse across the country (Washington Post) "Across the country, pollen season is starting earlier and intensifying because of rising global temperatures and carbon dioxide concentrations. Previous research showed that pollen season lengthened by 20 days over the past three decades across North America, while pollen concentrations increased by 21 percent. The most affected places were the U.S. Southeast and Midwest."
Our recent podcast guest Jim Gandy warned us. And now I know why I'm so tired this spring.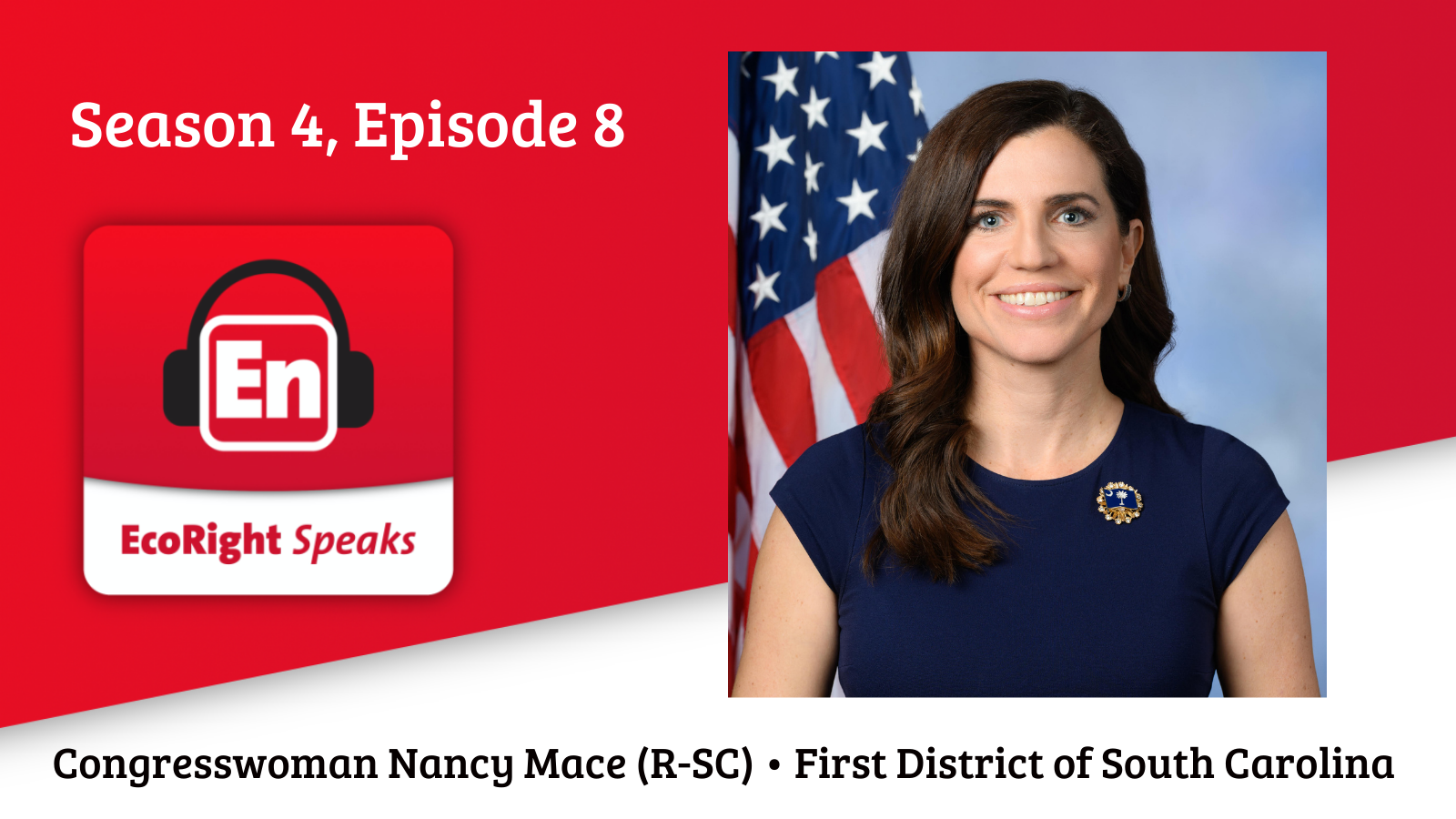 EcoRight Speaks, season four, episode eight: Congresswoman Nancy Mace
We are thrilled to bring you our conversation with Congresswoman Nancy Mace, who represents the first district of South Carolina. And a conversation with a South Carolinian wouldn't be the same without our own Bob Inglis joining the chat.
In case you don't know about her background, Mace graduated magna cum laude from The Citadel, the Military College of South Carolina, where she was the school's first female to graduate from its Corps of Cadets in 1999. In 2004 she then earned a masters degree from The University of Georgia. 
With a business background in technology, PR & marketing and commercial real estate prior to her election to the U.S. House of Representatives in 2020, she taps into these areas of expertise while negotiating outcomes beneficial to her district.
We like her conservation spirit and applaud the work she's doing in her district to bring forces together on environmental issues of concern. A member of the Conservative Climate Solutions Caucus, she will play a role in future climate policy that comes from that working group. 
Enjoy the show!
Congratulations to this week's $25 Amazon gift card winner, Colin D. from Washington for knowing that Brent Scowcroft was the person Bill Reilly encountered outside the Oval Office—and given the look on the former National Security Advisor's face, decided to bring his environmental issue to the president on another day. Keep playing for your chance to win.
Coming up next week: my conversation with Kacey Crane, the executive director of the Indiana Conservative Alliance for Energy, my new favorite Hoosier and our host at the upcoming April 12th event in Indianapolis. If you're in the area, RSVP for a gathering of EcoRight minds and free snacks!

Fellowship opportunity: The Climate Solutions Foundation is launching a 12-month Congressional Fellowship Program which will provide participants an opportunity to work alongside U.S. House of Representatives staff, and to gain invaluable and practical public policy experience. We are seeking applicants who are early in their career with an advanced degree in a political, scientific, or climate field, and who are interested in leveraging their expertise to inform policy and inspire pragmatic climate change solutions.
The fellowship will run from August 10, 2022 through July 31, 2023. Fellows will receive a $80,000 stipend, plus reimbursement for health insurance coverage.
Share this fellowship opportunity with your colleagues, friends and larger network. Applications are due by 7pm EDT on Friday, April 22nd.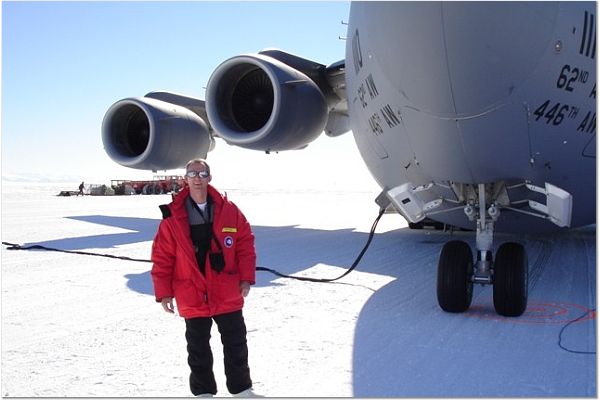 Big news from republicEn.org: We have been waiting for the green light to announce this exciting development—and now we have it. Our Executive Director, Bob Inglis, has been selected as member of the crew in the next Blue Origins space launch, funded by the Bezos Earth Fund.
"This is an opportunity to see the ravages of climate change on Earth, but from a different perspective," Bob said in his announcement. "I've visited the key places on Earth where the impacts are most severe and seeing climate change from space is the next obvious frontier." (Pictured above: Bob at the South Pole.)
A communications aid for the Bezos Earth Fund elaborated on the decision: "We strove to assemble a strong bipartisan crew of climate policy observers for our next mission, and no one exemplifies courageous conservative climate leadership more than Bob Inglis. We are honored to have him aboard."
It was a competitive selection process and if you're still with us, we got you… April Fools.
Seems like the right point to duck out and start the weekend. See you next week.